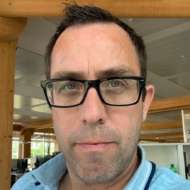 David Wiederkehr is a staff writer for Swiss newspapers @ Tamedia where he tries to push Football (the American one, apart from that he mostly writes about the European one). He once shook hands with Luke Kuechly and it still hurts. Follow him on Twitter @DavidWiederkehr.
This user account status is Approved
This user has not added any information to their profile yet.