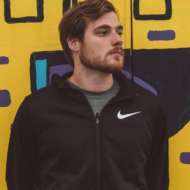 Johnny Kinsley has been an NFL writer for five years. In addition to The Riot Report, he also writes for the SB Nation blogs Music City Miracles and The Phinsider, USA Today's The Jets' Wire, Purple PTSD, 49ers Hub, is a video analyst at Dynasty Trade Calculator, and is the co-host of the podcast The Yacht Party. Kinsley claims that The Legend of Zelda: The Wind Waker is the best game in the series, and agrees with the rest of the world that groupthink is bad.
This user account status is Approved
This user has not added any information to their profile yet.