When Matt Rhule was fired after a 1-4 start to the season put him at 11-27 all-time in Carolina, Steve Wilks was the obvious candidate the come in and steady the ship for the final twelve games of the season. He had previous Head Coaching experience, was a respected figure in the locker room and, as a Charlotte native, knew how much the franchise was capable of meaning to the fan base.
Though he has a losing record at 3-4, the Panthers have clearly improved under his tenure and have an outside chance of sneaking into the playoffs due to a weak NFC South race. There is still a lot of football to be played, and the job is far from his, but Wilks has gone from rank outsider to leading candidate over the past couple of months.
So, what would he need to do to finish the job he has started and take the Panthers back to winning ways after a five-year absence?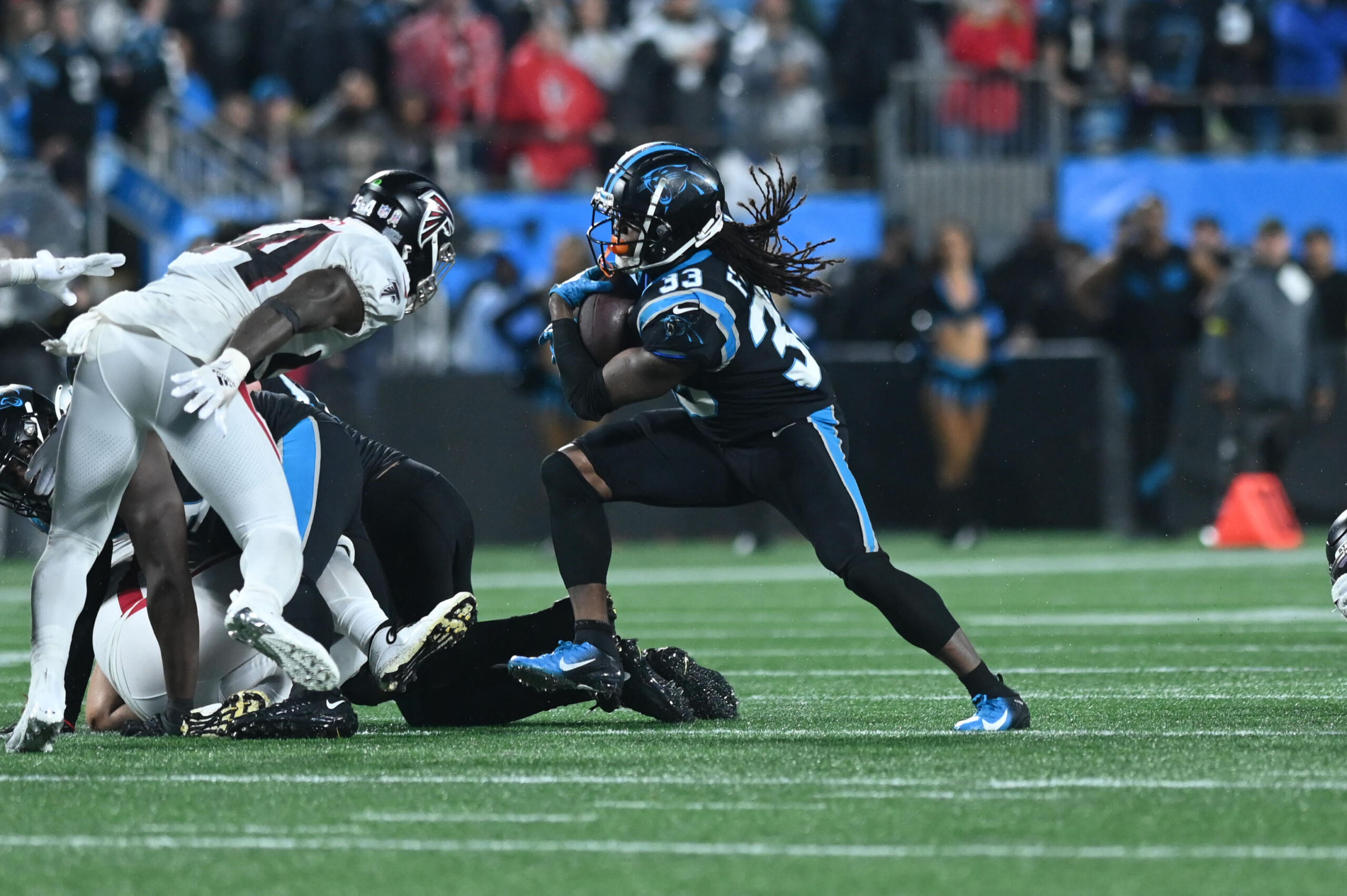 Find An Offensive Play-Caller, and an Identity
Though the Panthers' offense has improved over the last month or so, partly due to changes at quarterback and partly due a commitment to running the ball, they still rank either at the bottom or close to it in almost every important offensive metric that doesn't relate to the performance of the offensive line. On a per-drive basis, despite being in the top half of the NFL in average starting field position, they rank 32nd in plays, 30th in yards, 32nd in time of possession and 26th in points.
Not good.
Some of this is unquestionably down to personnel, no team starts three quarterbacks in a season because things are going great, but some of it also comes back to scheme. Things have improved since they went all-in on a ground-and-pound, heavy set-focused offense, but their limitations were made abundantly clear in the loss to the Ravens. Ultimately, there is only so far you can go if you run a run-first scheme while ranking in the bottom half of the NFL in yards-per-carry.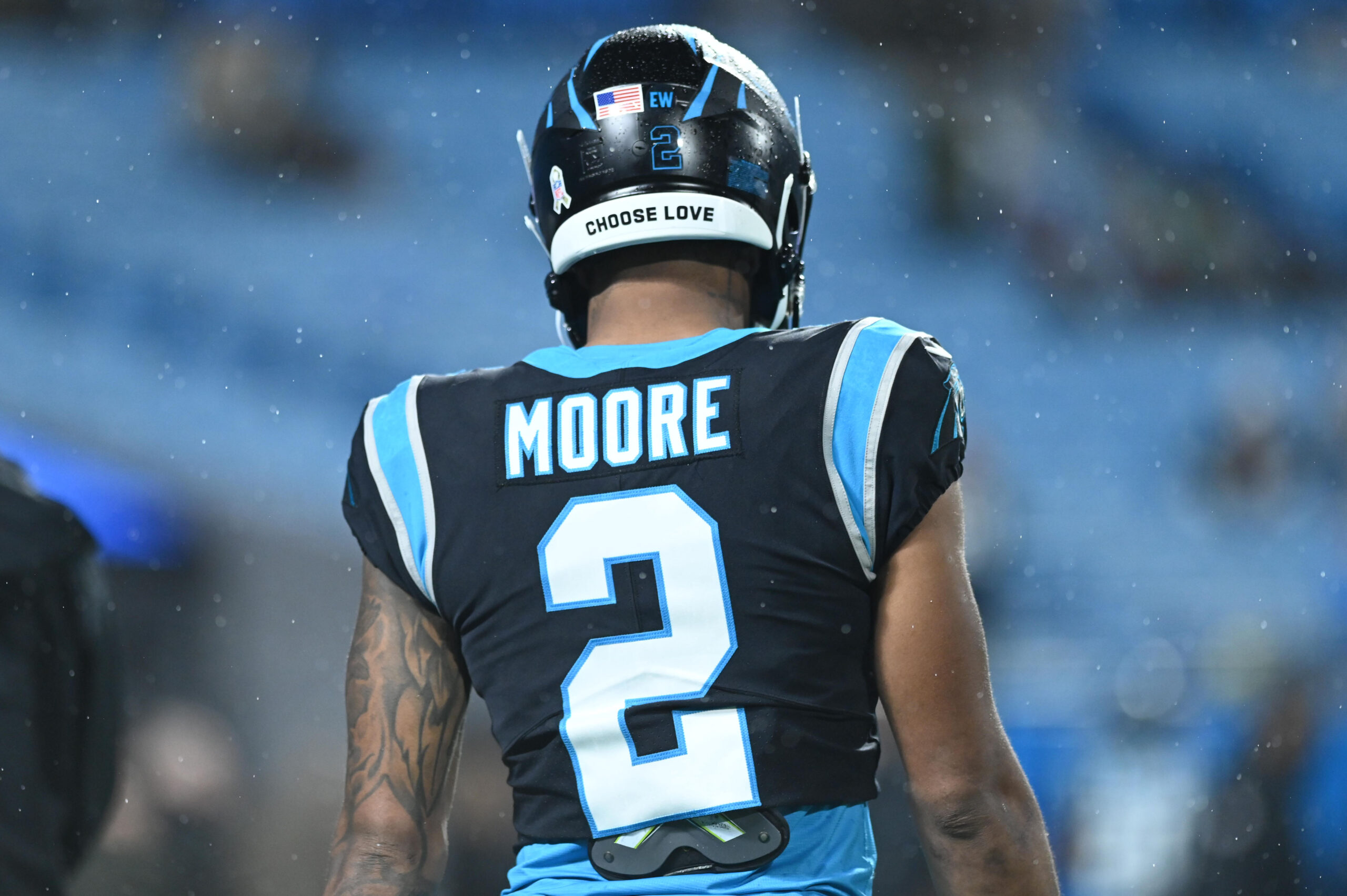 If Steve Wilks does get the job come the end of the season, then it seems likely that this will come with an opportunity to hire his own offensive coordinator and offensive coaching staff. That doesn't mean everybody will go, James Campen in particular has done an excellent job with the offensive line, but if Wilks wants to be a long-term fixture in the Carolinas, then he needs to show that he can do the thing that Matt Rhule never managed and build an offense capable of winning games.
Finding an offensive coordinator who can elevate the talent available is always a must-do for any defensive-minded Head Coach like Wilks, and the biggest test for Wilks in year one will be demonstrating that he is able to evaluate coaches and players on the offensive side of the ball. However well he does elsewhere, if the Panthers continue to stutter on offense, then their ceiling will always be limited.
There are definitely some promising candidates, from former Head Coaches like Frank Reich and Jim Caldwell to up-and-coming young coaches like Bobby Slowik in San Francisco or Brian Johnson with the Eagles, Wilks just needs to pick the right one.
Beef Up The Defensive Front Line
Brian Burns is very good, and Derrick Brown is no slouch either, but the Panthers need to surround them with talent to help them be their best selves, and to allow the Panthers' defense to go from being good to being capable of competing for titles.
To put it into perspective, so far this season Brian Burns has accounted for 26% of the Panthers' pressures, 26% of their QB hits, 10% of their TFLs and a whopping 40% of their sacks. In three of those four stats he has as at least as much production as the next two Panthers combined. Among the defensive tackles, the only player aside from Derrick Brown to have recorded a sack is Matt Ioannidis, who is out of contract after the season.
There are other areas the defense could stand to improve upon, but this is a clear weak point.
Solving this problem is going to come down to a lot of factors, several of them out of Wilks control, and the Panthers will have to do this without much 2023 cap space to play with. Part of the solution is likely going to have to come via the draft, potentially as early as the first round, but there are other ways they can go about addressing this need as well.
What they can start doing already is working on the development of young players like Yetur Gross-Matos, Daviyon Nixon and Amare Barno, and there are some early signs are promising. Gross-Matos has more QB Hits over the last six games (7) than he had in either of his first two seasons and Amare Barno has seen his role slowly increased over Wilks' tenure.
There's a long way to go, but it's a start, and if they can combine that growth with some astute signings and draft success stories then the defense should be capable of yet greater heights.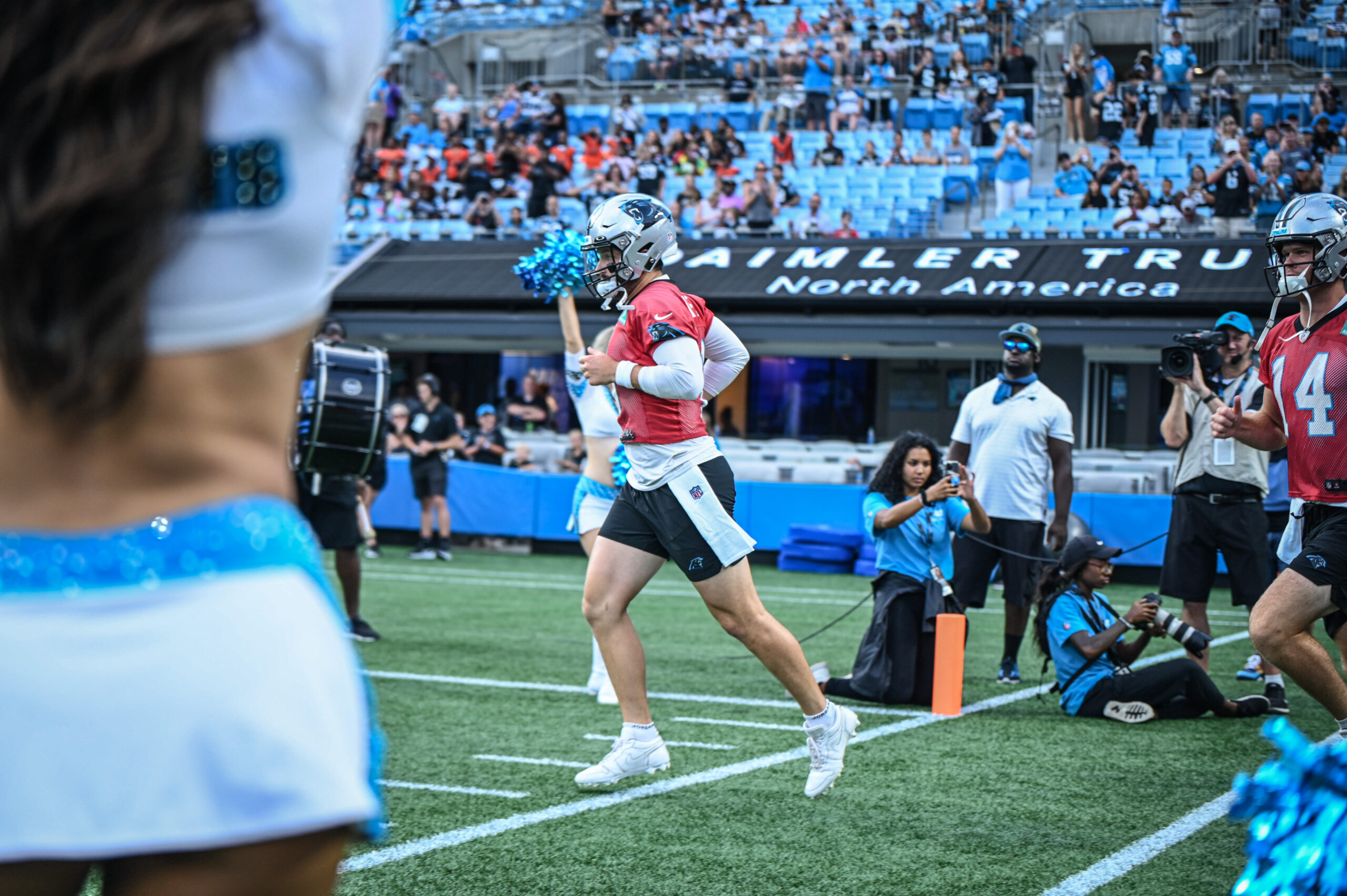 Find Some Quarterback Continuity
This is going to be right at the top of the list for whoever takes over the Panthers' job, even if it isn't necessarily the thing they have to fix first. Having cycled through Cam Newton, Kyle Allen, Will Grier, Teddy Bridgewater, PJ Walker, Sam Darnold, Cam Newton again, Baker Mayfield, PJ Walker again and now Sam Darnold again over the past four seasons, the Panthers desperate need to find somebody who they can build an offense around moving forwards.
There is a chance that the answer might already be on the roster, as 2022 3rd-round pick Matt Corral's chances of getting a serious look at the job would certainly increase if Wilks and Fitterer are both still in place next season. Similarly, Sam Darnold's chances of staking a claim to be the bridge buy will be helped enormously by a strong final five games to the season, but there is also a very real chance the Panthers will turn to the draft to find their next signal-caller.
Wilks has been down this road before, as the Cardinals selected Josh Rosen in the first round during his one offseason in Arizona, though the extent to which he had much say in this decision is unclear. With this in mind, it seems highly unlikely that Wilks would sign-on to the Panthers taking a quarterback with their first pick that he doesn't personally believe in.
Fool me once, etc.
If Wilks and the Panthers' front office do decide to pull the trigger, then they need to make sure that they don't rush them onto the field in order to convince fans of their promise. If they're ready, then great, but if not then they need to be willing to sit them and let them develop while continuing to build the team that will eventually surround them. It sounds easy, but it will be harder to stick by those principles if they're 2-3 and looking for some hope.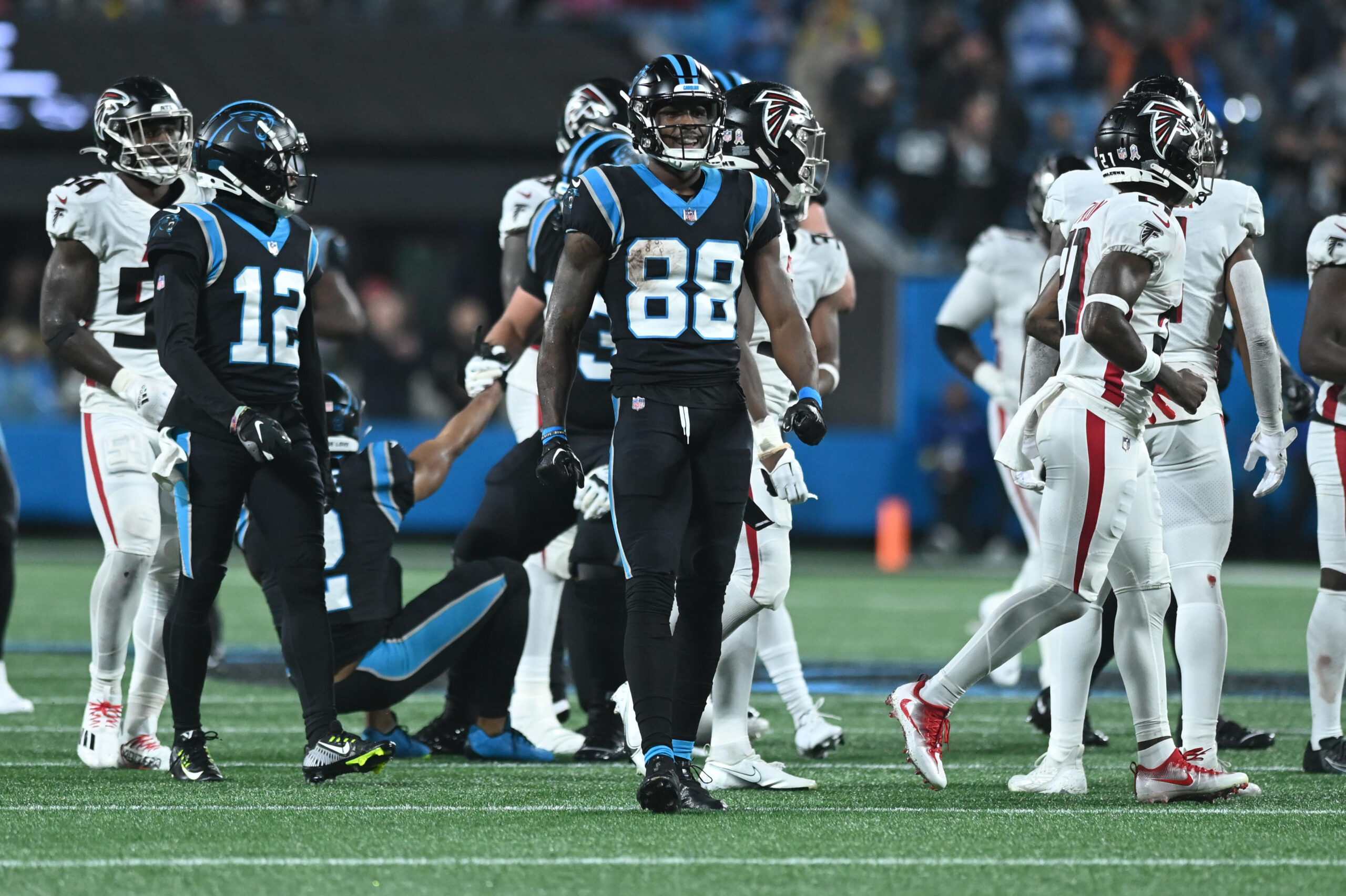 Add More Pass Catching Options
So far this season, 535 players have had five or more receptions in a single game, an average of just under 17 per team, but only 8 of those 535 were wearing a Panthers' uniform at the time and, even more concerning, only four were wearing a Panthers' uniform on Sunday. If you raise the bar to 8 receptions, none of the 129 games that have hit that mark so far this season have been by players currently on the Panthers' roster.
As with almost everything to do with the NFL, this is about more than the surface numbers. Baker Mayfield's poor QB play certainly hasn't helped (most notably for DJ Moore who has averaged 3.1 receptions for 35 yards in the games that Mayfield has played and 4.8 receptions for 72 yards in the games he doesn't), but the Panthers are not exactly flush with pass catching weapons.
This is about more than just the Panthers' receiver room. In the six games since McCaffrey was traded to the 49ers, the Panthers entire running back room have combined for 17 catches for 135 yards which, despite playing an extra game, is less than the 25 receptions for 202 yards that McCaffrey has since managed in San Francisco. The tight end room is no better, with the entire TE room combining for 37 receptions for 380 yards, both of which are less than twelve individual players.
With the running back room in particular the answer is almost definitely not on the roster, as Chuba Hubbard has struggled with drops through this two seasons and D'Onta Foreman, who has been in the NFL since 2017, has 22 career receptions. At tight end, there might be some hope that Ian Thomas can finally make good on the promise of his early seasons with better scheme and QB play but, having finally got their OL in order, the Panthers now need to throw draft capital at fleshing out their skill position group following the Robby Anderson and CMC trades.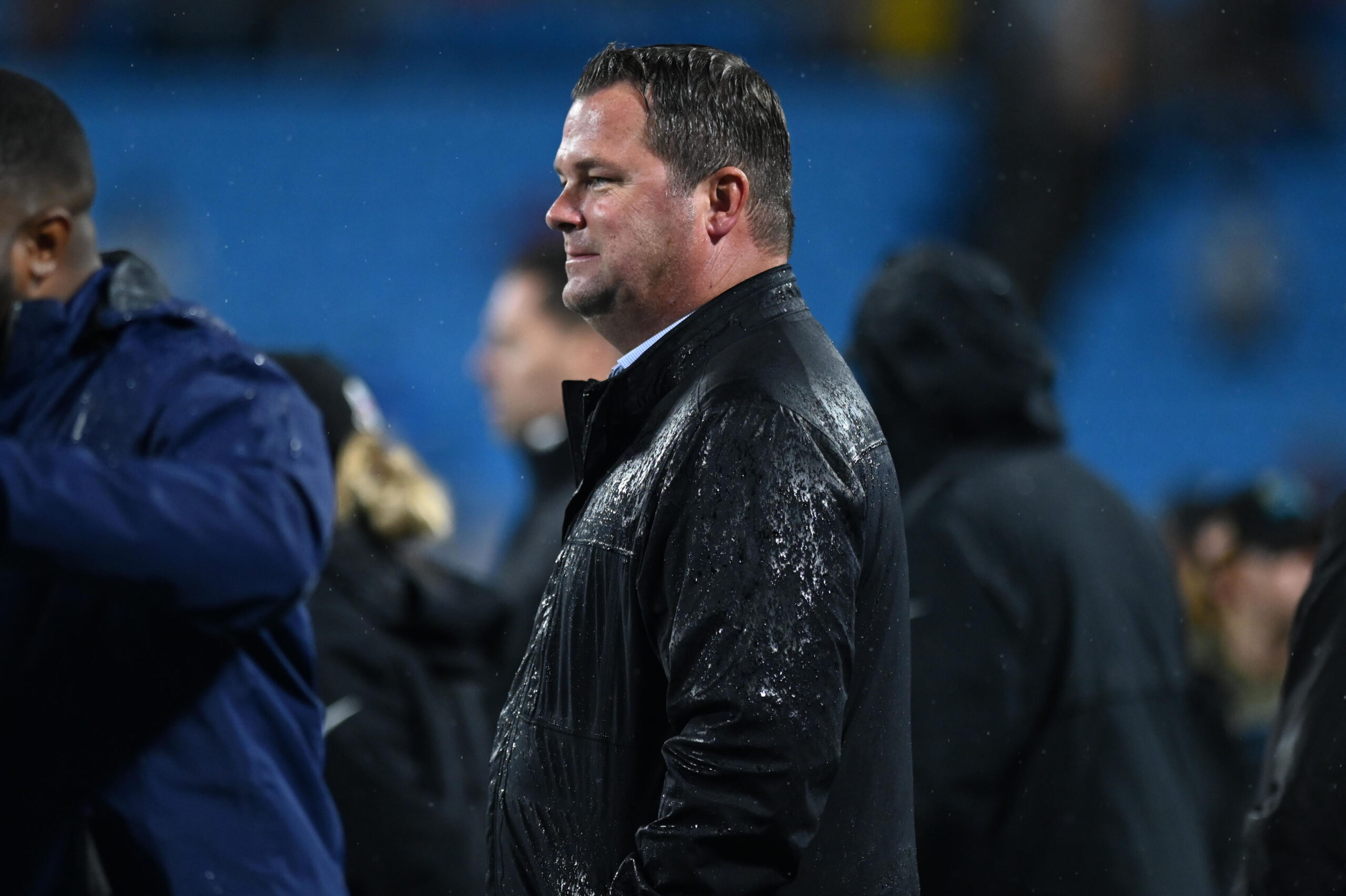 Of course, even if Wilks does end up getting the job, there are a lot of others who are going to have to do their part in helping the Panthers, not least GM Scott Fitterer who is also in need of an impressive offseason in order to secure his own position.
There will be a lot of pressure for the Panthers to finally answer their lingering QB question, but there are several other aspects that must be addressed before the Panthers can finally move forwards with purpose. It certainly won't be easy, especially early on with limited cap space, but there is potential there if Wilks and the Panthers can address these four key areas.