It still feels weird that the NFL season is starting this week – after a very different training camp and no preseason, we will not only be able to watch the Panthers play on Sunday, but's it's going to actually count as well.
While it seems likely that the first month of the season will see some teams trying to shake off some early rust and attempting to adjust to playing in front of empty stadiums, that does even the playing field somewhat – and for a team like the Panthers, who have about as little continuity going into 2020 as any team in recent memory – that gives them a chance to change their national narrative with a couple of wins to start the season.
First up are the new look Las Vegas Raiders, another team looking to set a positive narrative early on, so what do the Panthers need to do to beat the Raiders, and what should Panthers fans be watching out for on Sunday?
College Potential vs NFL Reality
The Panthers are not just a very young team, they are roughly a year younger, on average, than the team that took the field a season ago. But they are also a team without a huge number of NFL snaps across the board, not to mention the coaching staff.
While the offense is actually relatively experienced from a player perspective, with Denis Daley and Ian Thomas being the only players who look to be going into the first seasons as assumed starters, Joe Brady is going to be a full-time play caller for the first time. On the defensive side, the Panthers could start as many as four rookies against the Raiders – and even some of the older players like Juston Burris are very young in terms of NFL snaps.
Oh, and Phil Snow is entering his first season as a defensive coordinator in the NFL and Matt Rhule his first as an NFL Head Coach.
The point here is that the Panthers have a lot of promise and potential both on the field and on the coaching staff, but while that is great when you start looking to 2021 and 2022, for Week 1 against the Raiders, they are not going to tested on how good they can be, but how ready they are to be good at the NFL level. There are unquestionably going to be some teething issues both for players and coaches as we go through 2020, but the key for all involved is that what the Panthers look to be doing is working, at least some of the time, and when they go wrong it is due to inexperience, lack of familiarity or just not having had enough snaps to know better.
If this team looks young on Sunday, that is to be expected, but if this team just looks bad, that would be a very different diagnosis. For what it's worth, I think the Panthers have broadly made good decisions so far in their rebuild, and I think this team could surprise some people this year, but that idea will get its first test on Sunday, and with no preseason it's anybody's guess what the answer will be.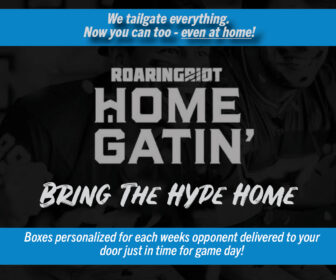 Defensive Line To Shine
The Panthers defense isn't expected to be super good this year, and while it shouldn't be assumed, it is certainly true that the cornerback position looks to be uncertain, and there is a lot of youth on the unit as a whole.
However, the defensive line is something of a different story – this is a group that has seen a lot of investment over the past couple of years, and while 2019 fourth-round pick Christian Miller has opted out, the d-line is a unit that needs to come good in 2020. The Panthers' nine defensive linemen account for their last two first-round picks, their 2020 second- and sixth-rounders, their 2018 fourth-rounder plus an additional $26,000,000 in cap space in four veteran contracts. In short, this group doesn't have to be the best defensive line in the NFL (though that would be nice), but has seen far too much investment to not be above average.
The Raiders actually had one of the better performing offensive lines in the NFL last season based on sack production allowed, and they have certainly invested in this area, so the expectation shouldn't be that the Panthers will dominate the Raiders' defense up front – but this group has to hold their own, in both facets of the game.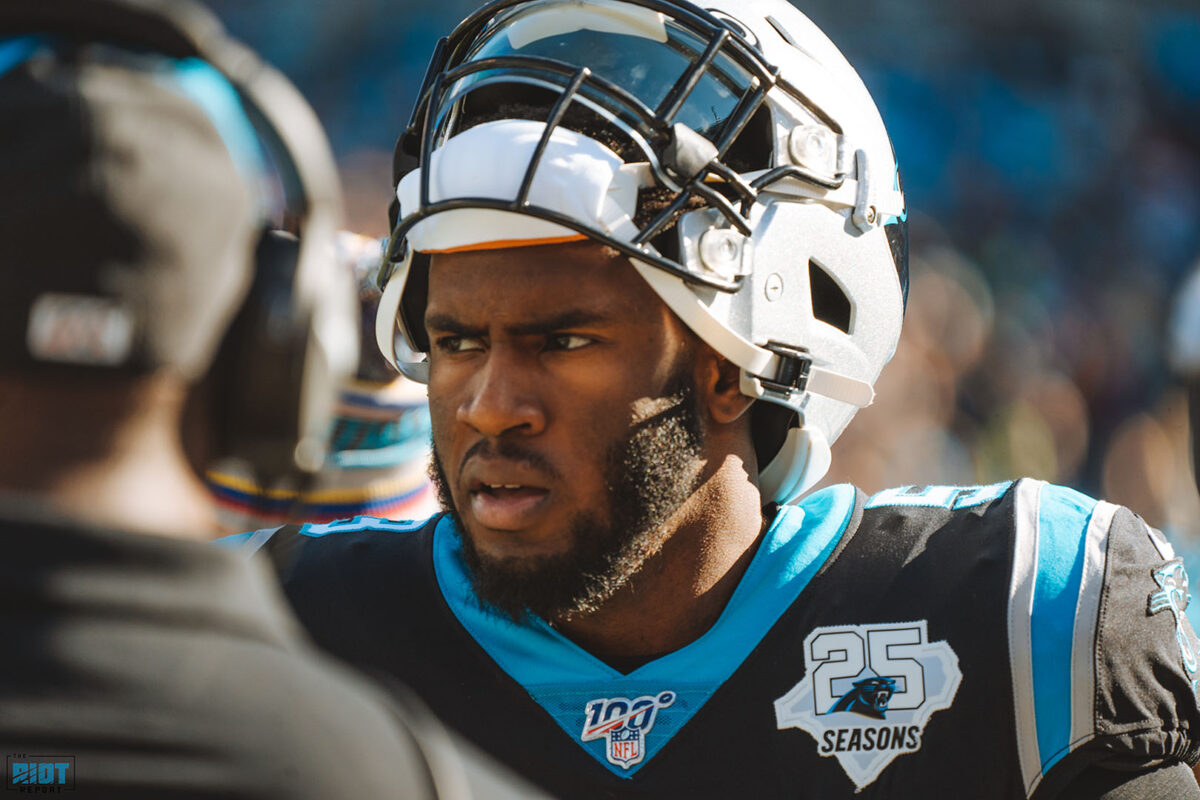 "We loved Brown," said Raiders Head Coach Jon Gruden. "He's a force, a big guy. When you put him next to Kawann Short, it's double trouble for you – so we're going to have our hands full inside, no doubt…they really fortified their defense, fortified their front with their kind of guys. So we're expecting them to come out of the chute ready to roll – and we know we've got to be ready."
Kolton Miller at left tackle is a potential weak spot that the Panthers can look to exploit, and while Derrick Brown may well get his 'Welcome to the NFL' moment working against either Incognito or Jackson inside, when you get drafted seventh overall, you need to be able to back that up against the better offensive linesman in the game.
Football is still very much a team game, but the Panthers have far too much individual talent up front to struggle.
Deep Ball Heaven
The Raiders ranked 31st in the NFL in both yards-per-completion and yards-per-attempt while having one of the worst pass defenses in the NFL last season and while they did address the issue in the first round by taking cornerback Damon Arnette out of Ohio State, he has reportedly fractured his thumb in camp and is likely to be at least limited Week 1.
On the flip side, the Panthers have three extremely fast receivers who can offer a deep threat from anywhere on the field and will make it very hard for the Raiders' defense to direct help to take away the deep ball over the top. While I wouldn't expect the Panthers to come out throwing 30-yard bombs left, right and center, if the Panthers want to put the criticisms of their deep passing attack from recent seasons behind them, this would be an opportune time to start.
This should be a good matchup for the Panthers' passing game in general – the Raiders don't exactly have a stellar set of coverage linebackers early, and fans should expect the Panthers to look to use the threat of the deep ball to create some real headaches for the underneath defenders matching up with the likes of McCaffrey and Thomas. This is something that DJ Moore spoke about yesterday:
"It gets you real excited because you know you've got the whole field to work with, you can make a move and just be in the open field at any point in time because you do have people who can take the top off of the other team," said Moore. "Outside of Robby, you've got Curtis, you've got me – our whole room can probably take the top off and then whoever's underneath can just go make a play and be a playmaker at that point."
However, while it would be hard to blame the Panthers for not going deep, if they are able to throw the ball underneath at will, it would certainly answer some lingering questions about Teddy Bridgewater's deep ball if he is able to hit a couple of shots deep.
Can The Corners Cover?
The Panthers went into training camp knowing that the cornerback position probably wasn't going to be their strongest area – and while there have been some nice flashes here and there, this is still the biggest question mark for the defense going into the season.
2018 second-round pick Donte Jackson needs to have something of a rebound season after struggling for a variety of reasons during his second campaign. He doesn't need to show that he is a top 10 cornerback in the NFL, but rather prove that he is a reliable NFL starter whom the Panthers can build around going forward, either as a #1 or #2. Opposite him, the Panthers are expected to throw rookie Troy Pride, Jr. in at the deep end somewhat, though recently-added Rasul Douglas may also get some playing time.
What will also be interesting to see is how the Panthers match up with the expected starting due of Bryan Edwards and Henry Ruggs for the Raiders, as both rookies offer very different skillsets.
I would expect that the Panthers will have Jackson follow the speedy Ruggs while having either Pride (and maybe Douglas) match up with the bigger and more technical Edwards. This will be especially relevant when it comes to the Panthers' divisional matchups where the #1 receiver is often a bigger, more physical receiver – so whether the Panthers look to avoid getting the likes of Julio and Michael Thomas matched up against the smaller Jackson is something we might get a sneak peak of this week in how they face Edwards. Though as Phil Snow made clear this week, this is something that they are likely to tailor to the opponent each week:
"We always talk about things like that, are we going to match up, are we going to play a field and boundary or a left and right? So we're always adjusting that so this is stuff we'll talk about each week," said Snow. "At times you want matchups and at times you don't so I think that's something that everybody in the league talks about every week."
Is There A Mike Davis – Christian McCaffrey Rotation?
Over the past two seasons, Christian McCaffrey has been arguably the best running back in the NFL, but he has also played more snaps than any other running back in the NFL – given how important he is to the Panthers' offense and the size of the contract he just signed, the questions about whether the Panthers will look to take some work off his plate in the name of preserving his body have only got louder.
While the Panthers have made it clear they don't expect McCaffrey to see a significant decrease in touches, what we might see is that his touches move further away from the running game and towards the passing game, where his value added per touch is much greater.
"I don't think the amount he had last year was a ridiculous amount of touches. I don't. I think he was on course with a player of his caliber," said Joe Brady. "It might more so be when he's getting those touches and how he's getting those touches."

"We want Christian on the field as much as possible. But at the same time, we also understand that we have other good players. Mike Davis has had one of the best camps of anybody, and we want to utilize the players that we have available," added Rhule. "And we also understand that we don't want Christian to take on excess wear and tear. He's going to take on wear and tear, but not excess wear and tear."
However, for this to be the case, the Panthers will need to have somebody else run the ball, or just run the ball a lot less, but all the indications from training camp suggest that Mike Davis is likely to see a much larger role in the offense than any running back not called McCaffrey has had in recent years. Against the Raiders, the Panthers won't face one of the strongest run defenses in the NFL, but they are no chumps in this regard either – if the Panthers can run the ball effectively against the Raiders without having to give McCaffrey 20 carries, that will be a good sign.
One key in this regard could well be how they look to block Maliek Collins, who can be extremely disruptive as a penetrator but who does give you chances to move him off the ball – if the Panthers can look to generate consistent rushing room inside and look to use his penetration against him, that could in turn create even more space on the outside for McCaffrey as the Raiders are forced to compact laterally to prevent the ball being run inside.
The Panthers probably couldn't have asked for a better Week 1 opponent than the Raiders, not because they will be an easy opponent, but because they have pronounced strengths and weaknesses. The Panthers should be able to judge themselves against how they are able to mitigate the Raiders' strengths while being able to exploit their weaknesses.
This is a game that the Panthers can win, and a game that a good coaching staff should be able to show their ability in. Whatever happens on Sunday, however, it's going to be good to have Panthers football back.