It's that time of the year again – the time when opinions that don't match your own are incredibly stupid and fans around the world fall in absolute love with players who have only a very small chance of being on the team that they love – and an even smaller chance of being successful on that team. Not to mention the fact that players selected any spot higher than the one in a mock draft will be a reach and anyone who goes five picks later will be insane value – and that's without even getting into trading up or down or debating whether or not the Panthers made a huge mistake by taking someone in the sixth that might have been available in the seventh.
Ah, the draft is back.
What will also be back this year, at least in part, is our Scout Camp series, where we will go through the draft class position by position and break down who is available, who looks to be good value and who might make sense for the Panthers – if you want to be completely prepared for the draft, I'd strongly encourage you to subscribe to The Great British Drafting Show, our exclusive offseason series where I'll be taking you through my draft board week-by-week. However, before we move on to looking at who the Panthers might be interested in, since I'll be guiding you on this journey, it's worth spending some time to talk through how I go about evaluating draft prospects, and what my grades actually mean.
So, About Those Grades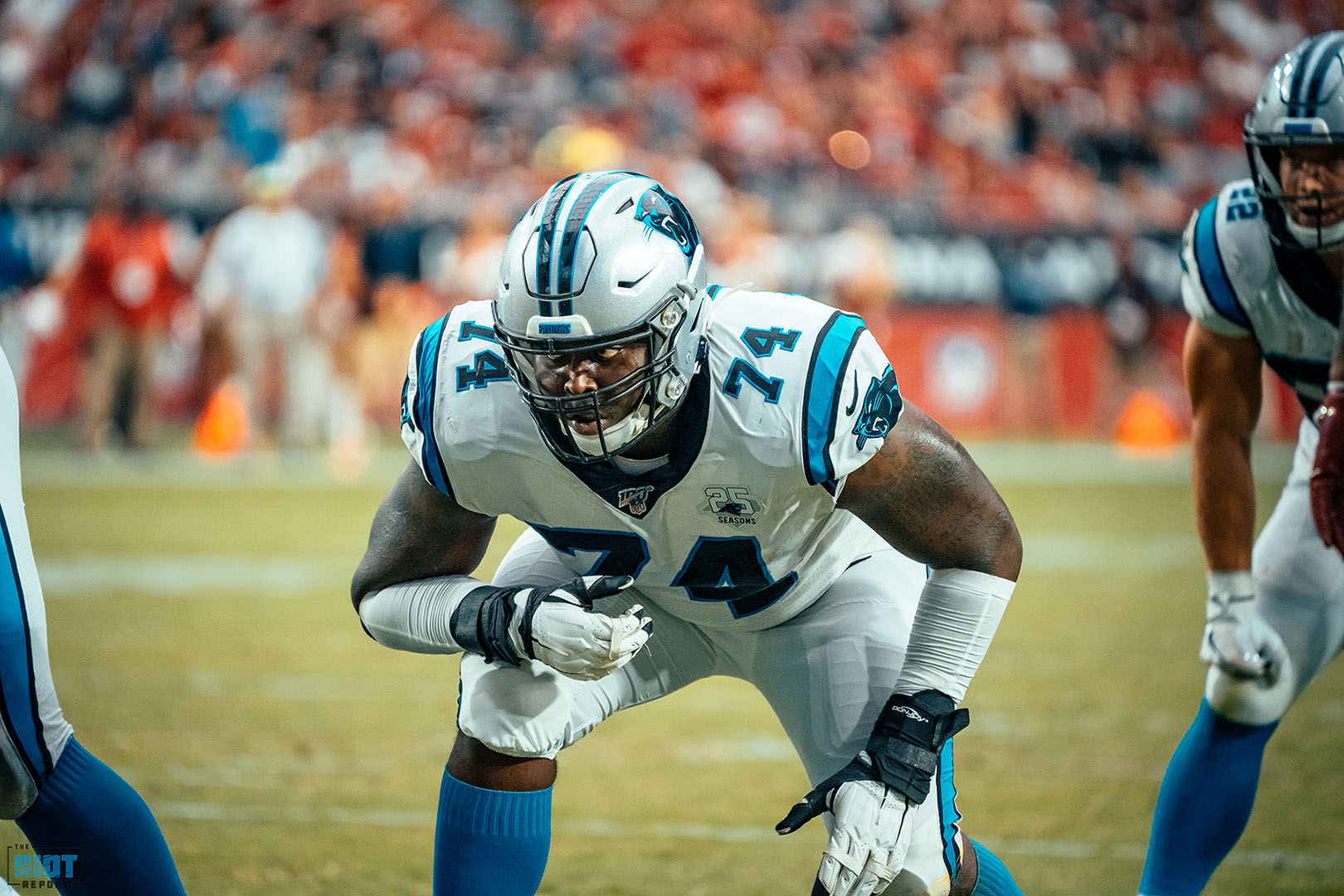 As I have written about before, rather than looking to match the number of each grade I assign based on how many draft picks there are in a given round, I look to better try and match the distribution of player abilities in a given draft class. While this distribution varies from class to class, there are fewer elite prospects in a class than good prospects – fewer good prospects than mediocre prospects. In order to try and match this distribution, I tend to assign very few first round grades, though the number of players receiving this grade varies significantly year to year. A natural consequence of this is that my grades aren't reflections of where players are going to be drafted, but rather how good I think they are likely be – on average – in the NFL.
That's why you'll likely see some players who are LOCKS to go in the first round given draft grades below where they're actually taken.
The other important part of how I grade players to consider is the idea of 'on average' – with all players, there is a level of projection in terms of how they are going to develop during their NFL careers; while this isn't something I am able to encapsulate into the grade, I also look to try and classify players as part of my assessments – with players with a wider range of outcomes being described as "developmental", while those with narrower uncertainties being described as "plug-and-play" or "Pro-ready".
This is, of course, far from ideal – this is the area of my player evaluations that I have spent the most time trying to improve upon.
Last year, when I graded DK Metcalf as a high third-round prospect with massive developmental upside, what that meant was that he could be really, really good — but if he didn't improve at all, he'd have been a fairly mediocre player in the NFL. In short, for every DK Metcalf there's a Parris Campbell – while this is something that teams should be able to try and start to differentiate through interviews and talking with college coaches, pretending that there isn't a risk involved in drafting such players is foolish. Essentially, my grades look to try and encapsulate both the ceiling and the floor in one grade, and should not be treated as a prediction of how exactly any individual is likely to develop.
What I Actually Look At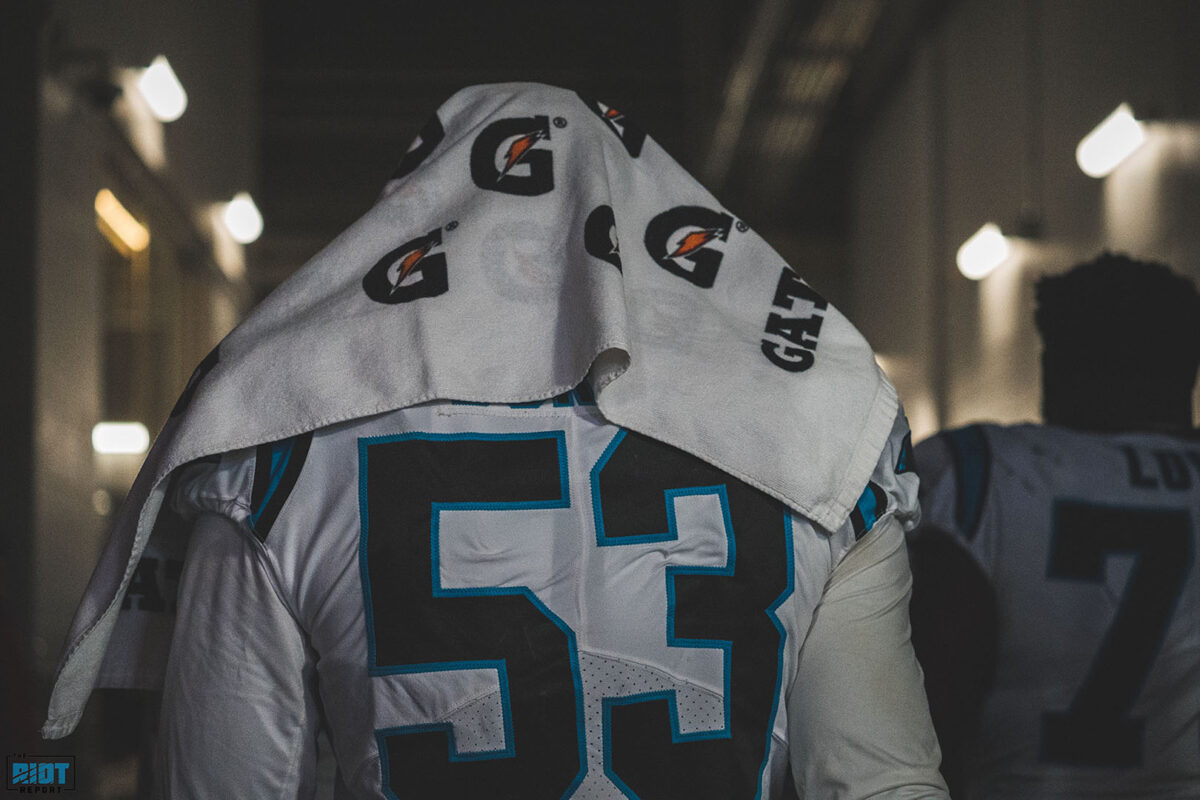 So for the most part, I just watch an awful lot of college tape.
There are, of course, other things that are worth considering when evaluating prospects – but for me, this is where everything has to start. I tend not to take college production into account, as while this isn't a negative, there are a lot of excellent college players who don't really have a future in the NFL. I also don't take off-the-field and medical concerns into account; obviously, this is something that NFL teams should consider, but as I am not a doctor or a behavioral psychologist, I don't try and confuse my own uniformed views on things for actual analysis.
Finally, I try not to take into account what other people think about other draft prospects – at least not until I have already formed my own opinion – in an attempt to try and limit the potential biases I bring to an evaluation based on what I know other people to think about a given prospect. This isn't because I think I will necessarily disagree, but if you know that somebody has identified what they think is a potential issue with a player, it's hard to evaluate the player without consciously looking to either confirm or refute that flaw, rather than seeing if it stands out organically on tape.

Of course, you also have to look for particular things when watching players on tape – while I will go into more detail about some position-specific aspects as we go through the draft coverage, there are also some general patterns in what prospects need to show themselves to be able to do. First, you have to have a sense for what the player is physically able to do and what they aren't. This is obviously somewhat subjective, but if a receiver isn't getting much vertical separation, there are multiple explanations for that – they could be having to wait on a quarterback whose arm they might otherwise outrun, they could be struggling to get release off the line and so not able to use their speed, or they just might not be very fast.
While Combine drills have some value in assessing a players' physical traits, these are also things you should be able to see on tape. Being good at the NFL level is about far more than athleticism, but it is important to get an idea of where a players' physical limitations lie. Very few outstandingly athletic players are able to maximize their athleticism, but there are a lot of poor athletes who are ultimately limited by it.
The area which I tend to emphasize compared to other evaluators is technique – while what this means varies massively between positions, I would argue that a large factor in why quite so many higher draft picks bust is that teams consistently overestimate their ability to develop players; while this doesn't mean that players can't develop massively after reaching the NFL, teams tend to underestimate the value of existing technical competence.
The other area where I tend to vary from opinions you might read elsewhere is the weight I place on different skills; while this also varies significantly between positions, I tend to place a higher value on skills which manifest more consistently rather than those which allow for occasional peaks. Going back to the receiver example again, the ability to consistently separate against man coverage is something that I would value higher than the ability to high-point the ball – that separation is something that can make a positive impact on a lot of plays, whereas the number of times a receiver needs to win the ball at the catch point is fairly limited, even if it can be very valuable in those instances.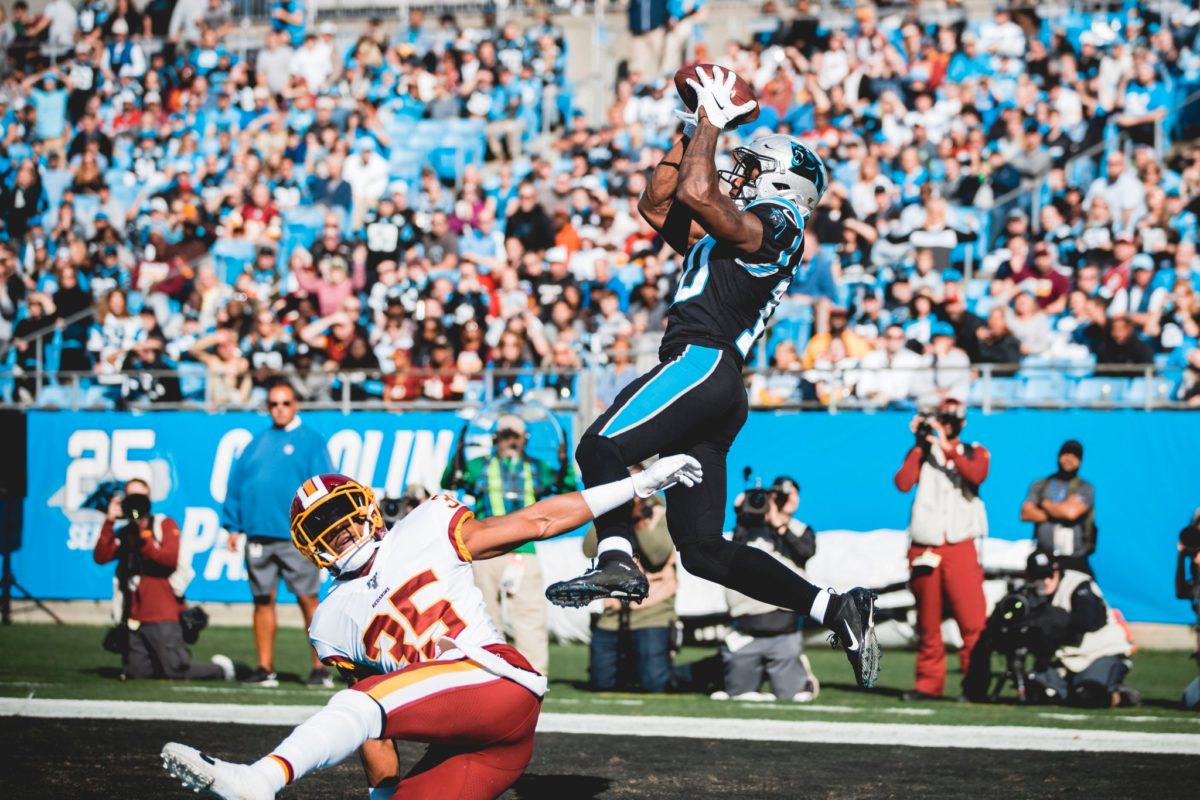 The big issue that arises is when there is something a player just isn't asked to do, something that is really very common.
Here, I look to try and incorporate how rare the trait is that they would need to develop, how bad it would be if they can't and how other skills they do show might indicate their ability to develop this new trait. For example, if a wide receiver has never played against press coverage, that is something that could affect them in the NFL. The ability to separate well against press is actually relatively rare in the NFL – but while it might prevent a player from reaching the upper echelon, there are lots of decent-to-good receivers in the NFL who aren't great at this, so while it's comparatively unlikely that a player who has never faced press is amazing against it in the NFL, this isn't the end of the world. Furthermore, if they show a good ability to deal with contract during routes and show nice footwork as route runners, it's fair to estimate that, on average, they will be better against press than a player who struggles with contact during routes and whose footwork is quite choppy.
As with scouting in general, at it's core, it isn't hugely scientific – as things stand right now, there is no way of quantifying prospects in a meaningful way….but instead these grades look to create an accurate projection of the range of outcomes for a player, what they need to do to improve, what they do well and how that might be best used in as part of a given scheme.
So Why Should You Listen To Me?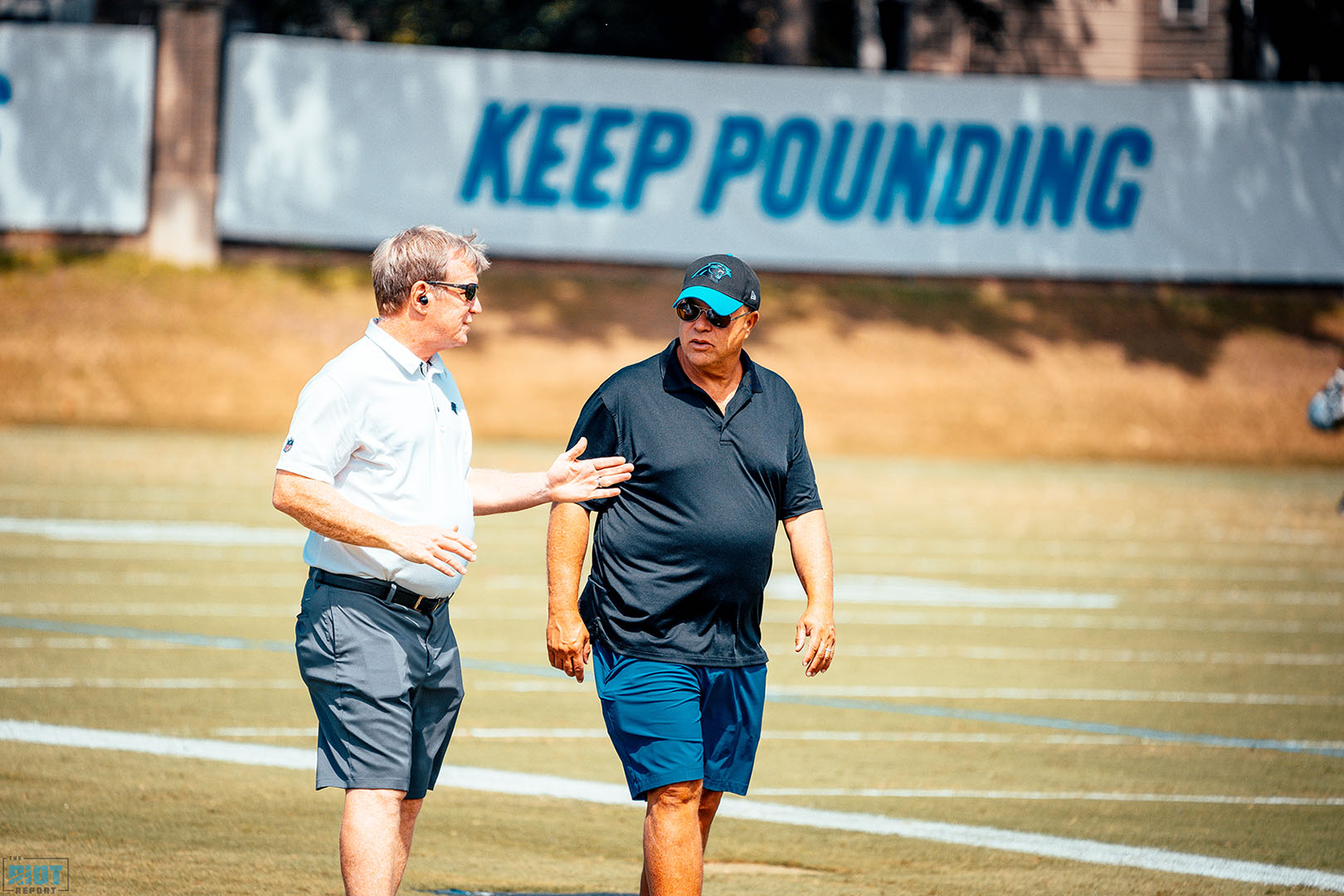 Well, for a start, you probably shouldn't just listen to me and assume I am right.
Not only because it's fun to watch prospects and form an opinion of your own – especially now that everyone has a bit more time on their hands – but also because nobody has gotten everything right. In fact, most people who write about the draft miss an awful lot, but then again, so do NFL teams. Players evaluation is ultimately guesswork, some more informed than others. With that said, here is why I think you should at least consider what I have to say.
For the past two seasons, I've generally been pretty accurate, and while I have had some notable misses – sorry, Quenton Nelson – and I have been better at some positions than others, I have also had a lot of successes. While there isn't space here to go through my thoughts on every draft prospect from the last two years, but Mark Andrews, Justin Reid and Chase Winovich were all examples of players I had as elite prospects who fell much further in the draft and have gone on to have extremely good NFL careers. I was also able to find good players available on day three of the draft such as Chauncey Gardner-Johnson, Cole Holcomb and Da'Shawn Hand.
If you want a complete picture of just how accurate and inaccurate I have been, there's really no option but to go back and look at how I had every prospect graded over the past two years – while there are undeniably some pretty frustrating misses, some players who I think have flashes but are yet to get a chance to prove themselves to NFL audiences (a consistent issue with judging anybody's evaluations so early in players' careers) and some prospects who I didn't notice but probably should have – Terry McLaurin wasn't somebody I paid a huge amount of attention to, I must admit – there are also a lot of examples where my somewhat more cautious grading system proved to be worthwhile.
As I have tried to make clear to this point, I don't think I have all the answers, and like many evaluators, my opinions are prone to evolve somewhat over the draft process, but I do my upmost to explain why I think what I think – and what a player would need to demonstrate to change my mind. If all this hasn't scared you off, I hope you enjoy breakdowns of what looks to be not only one of the deepest and most interesting draft classes for a while, but also one which looks to mark the beginning of the next chapter of the Carolina Panthers.
If you're looking to get even more in-depth than The Riot Report's Panthers-centric coverage, I'll be doing even more evaluations – including full positional board – here. I encourage you to check it out!