Football is back! Kind of.
The preseason begins in earnest tonight as the Panthers travel to face off against their northern counterparts, the Buffalo Bills, sometimes referred to as Carolina North as former Panthers defensive coordinator and now Bills head coach Sean McDermott, along with Bills GM Brandon Beane, have been stocking their roster with what seems like exclusively former Panthers players – Kelvin Benjamin, Kaelin Clay, Star Lotulelei, Dean Marlowe and L.J. McCray all played for the Panthers recently, while Panthers players Lorenzo Doss, Da'Norris Searcy and Kevon Seymour all have spent time in Buffalo. So the two teams are extremely familiar with each other – as you may have read about last weekend when Kelvin Benjamin had some things to say about the organization that traded him midway through the 2017 season. While preseason football can seem inconsequential, it's actually extremely important to get a sense of who will not only be making an impact for the Panthers this season, but who will be making the roster; don't look too closely at offensive and defensive schemes – they'll be mostly vanilla. But strong play and a lot of reps can start to give an indication of who can make an impact for the 2018 Carolina Panthers.
During the season, we'll be examining the battles between the two teams as we preview the matchup, but in reality, the preseason games are all about the battles that will happen between the Panthers themselves – the final score doesn't matter. That being said, let's take a look at some things we think you should be keeping an eye on tomorrow evening:
Five Panthers To Watch On Offense
Brendan Mahon, LG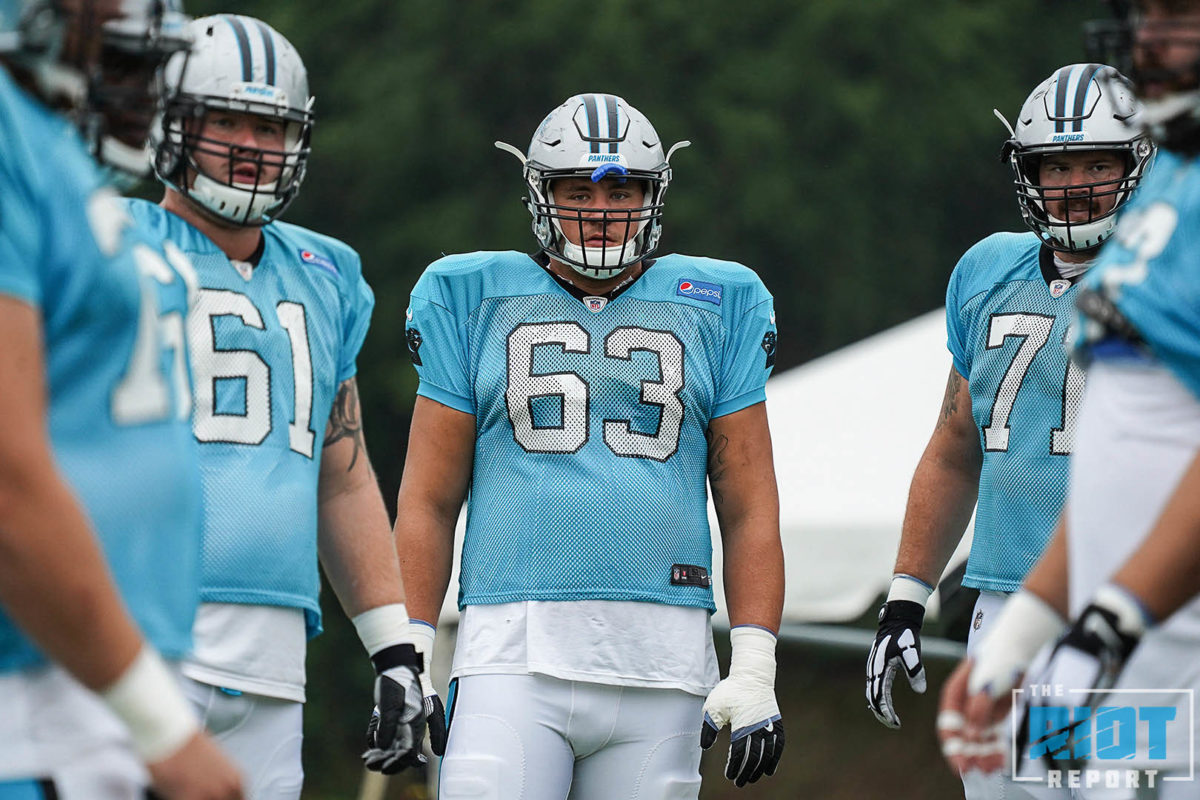 When Amini Silatolu left practice Tuesday with what was eventually diagnosed as a torn meniscus, it was not free agent signee Jeremiah Sirles or top interior backup Tyler Larsen taking the reps at left guard, but undrafted free agent Mahon. How he matches up against a stout Bills defensive line will be a huge indicator of whether or not Mahon can follow in the Andrew Norwell UDFA-to-All-Pro pipeline; the coaches will be looking for consistency along what will likely be many reps for Mahon, so holes up the middle for CJ Anderson and Cameron Artis-Payne are a good thing – backfield penetration from the defensive tackles are a bad one.
CJ Anderson, RB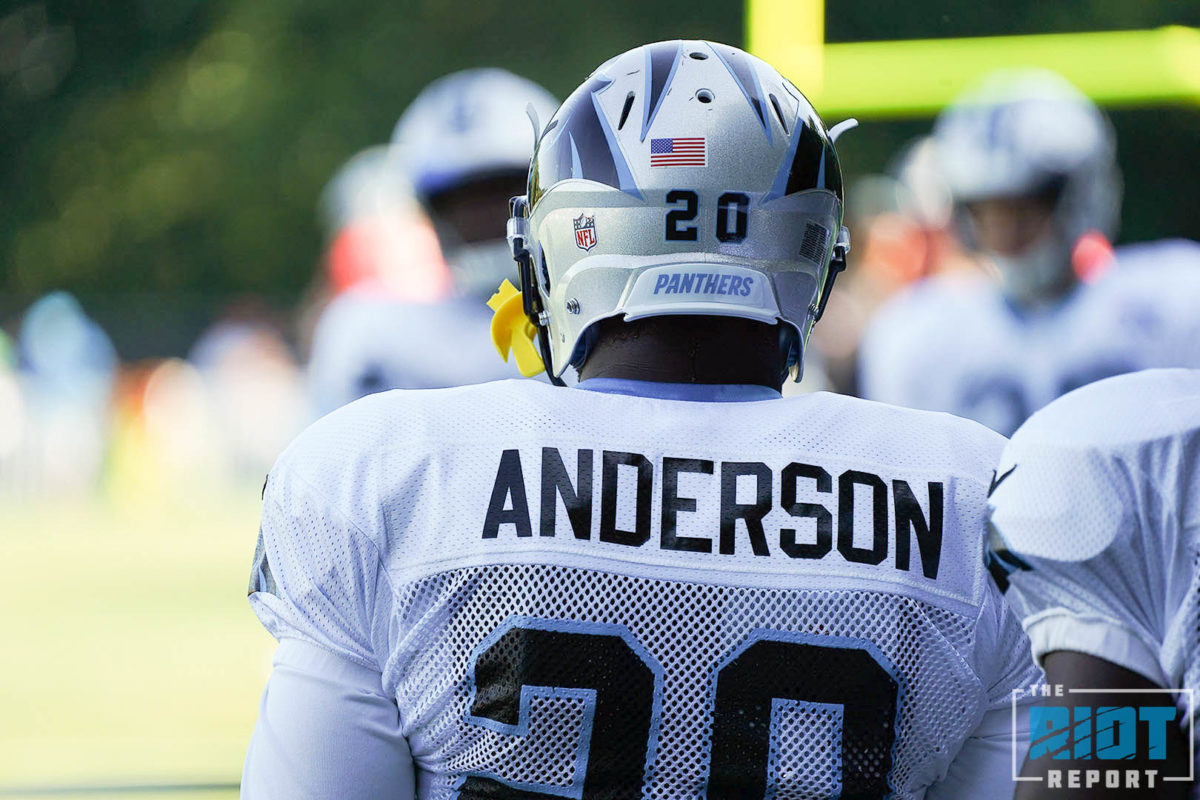 One of the biggest offseason acquisitions for the Panthers was the addition of the bruising running back from Denver, one of only nine players in the NFL to rush for over 1,000 yards in 2017 – what kind of usage will Anderson get and how will he look behind what is currently a makeshift offensive line? Can he bounce off tacklers as he did in Denver and can he pick up the short-yardage conversions so that Cam Newton doesn't have to?
Damiere Byrd, WR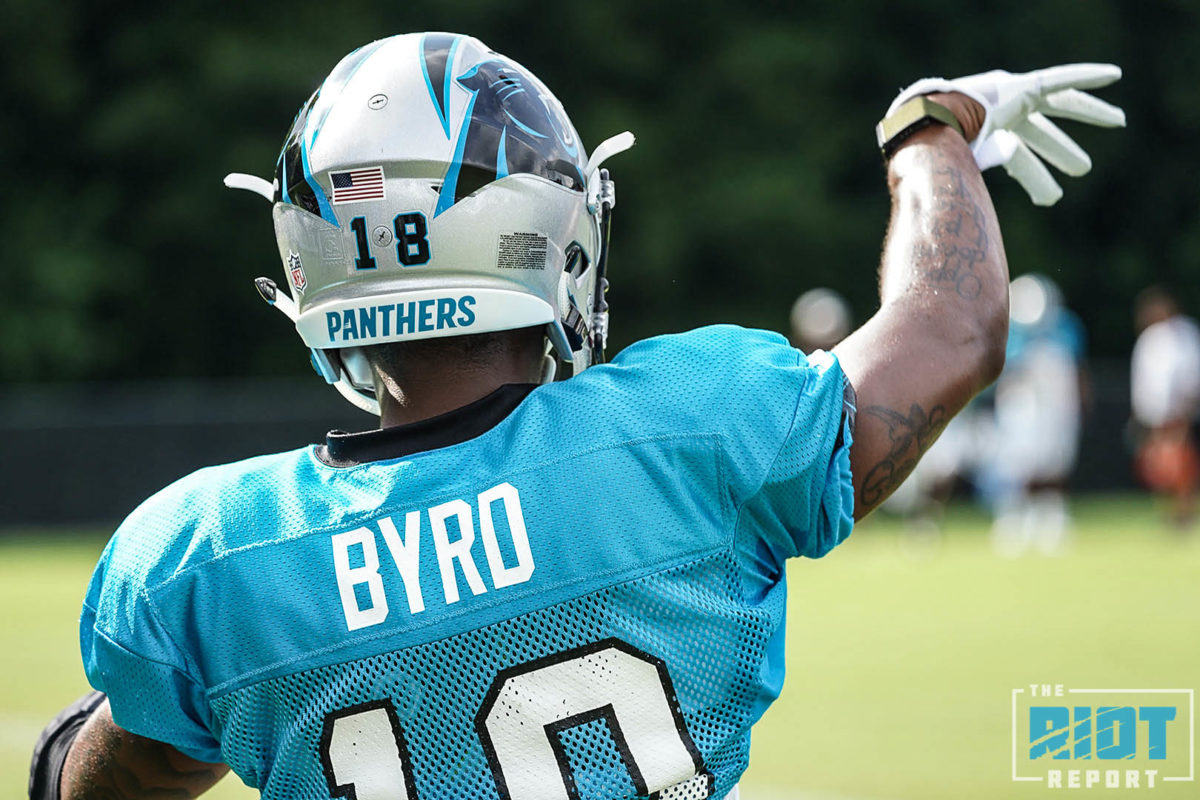 Perhaps no player has spent more time fighting for his roster spot over the past few years than Damiere Byrd, and 2018 will be no different. The question is not whether Byrd deserves to make the roster – he does, especially after his performance in limited time last season – but whether or not the Panthers will keep six wide receivers. Injuries along the offensive line that will force the team to keep more depth don't help Byrd's case, but another performance like last preseason's six catch, 98 yards and two scores performance against the Texans will make it even harder to flip this Byrd.
Garrett Gilbert, QB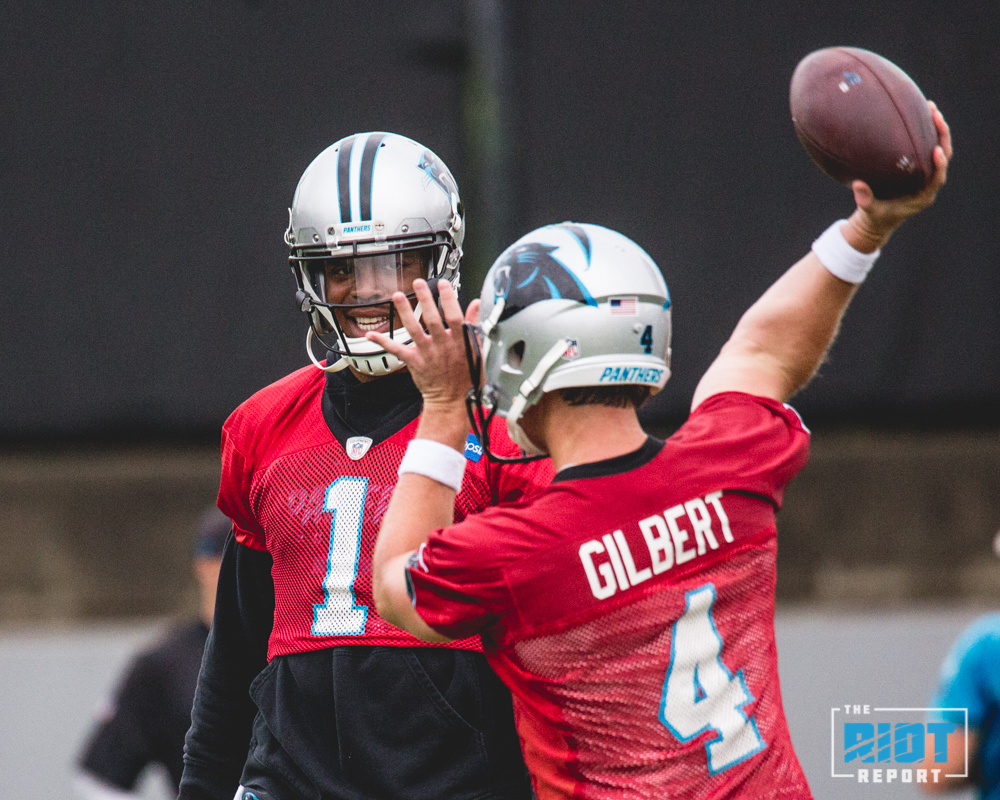 A good performance in the preseason will go a long way towards easing Panthers' fans minds if Cam Newton were to miss any time, but Gilbert needs to come out firing tonight after Ron Rivera announced that Gilbert would get the reps after Newton departs, including some time with the starters in which Gilbert can separate himself from Taylor Heinicke – that backup quarterback slot is still WIDE open, so a good performance by either Gilbert or Heinicke can move the needle.
Taylor Moton, RT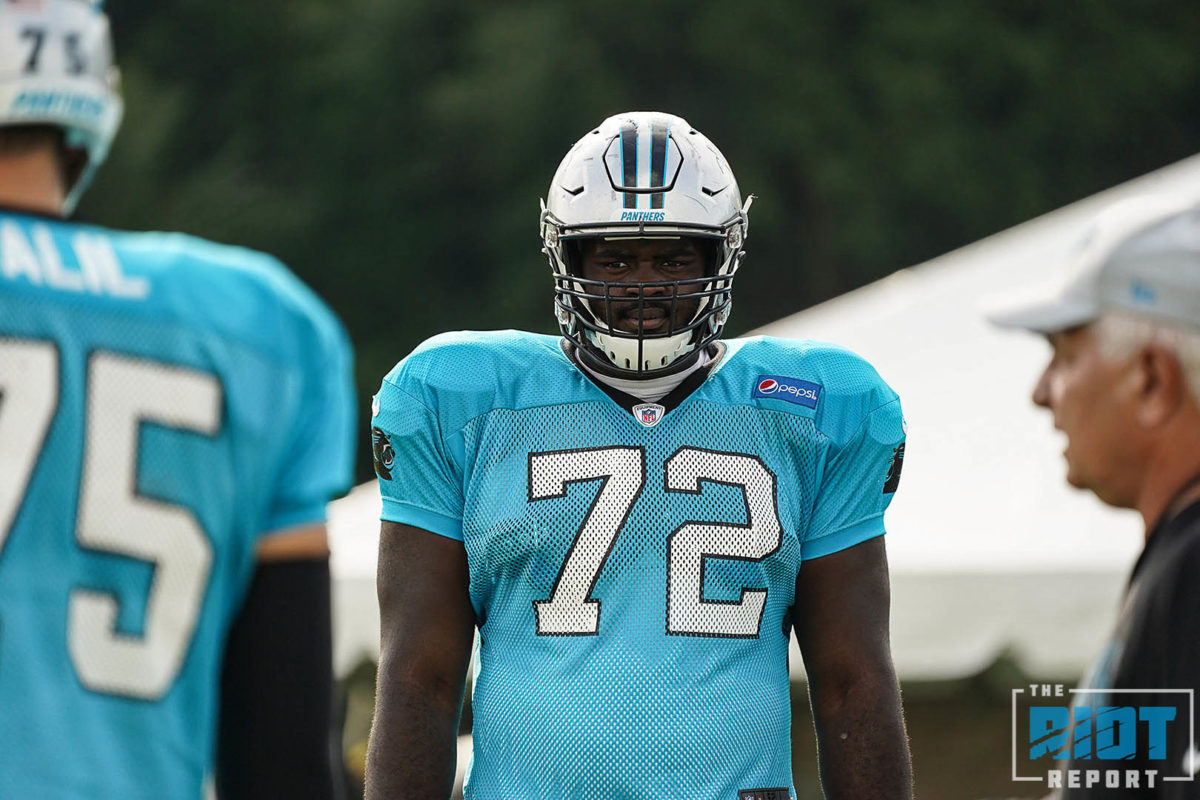 With Daryl Williams expected to miss significant time – perhaps even starting the season on injured reserve with a torn MCL and dislocated patella – the second-year, second-round pick from Western Michigan is being thrust into the starting role. Can Taylor Moton not only hold his own against the Buffalo defensive line, but ensure that he's not making the mental mistakes that can plague someone who isn't used to playing every down? How will his conditioning hold up? How much help will John Matsko direct his way from Trai Turner and other tight ends?
Four Competitions To Watch On Defense
Donte Jackson vs. Kevon Seymour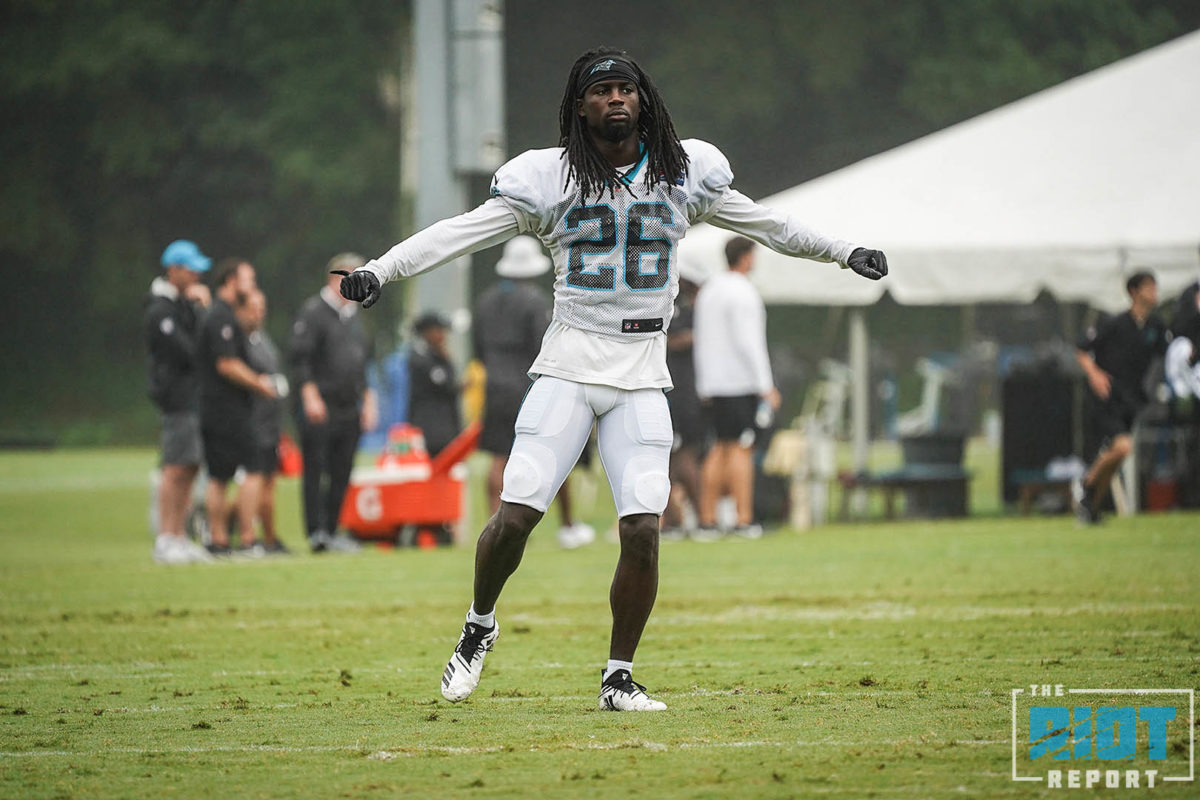 While I'm not so sure that both of these players won't have a role in this defense, a standout performance by one or the other could tip the scales their way – I'm particularly excited to see how Donte Jackson lines up against Zay Jones. That's a lot of speed on the outside. Will the team utilize Seymour in zone coverage or will they throw him into man-on-man? Will either of these two spend some time at inside corner?
Cameron Artis-Payne vs. Kenjon Barner vs. Elijah Hood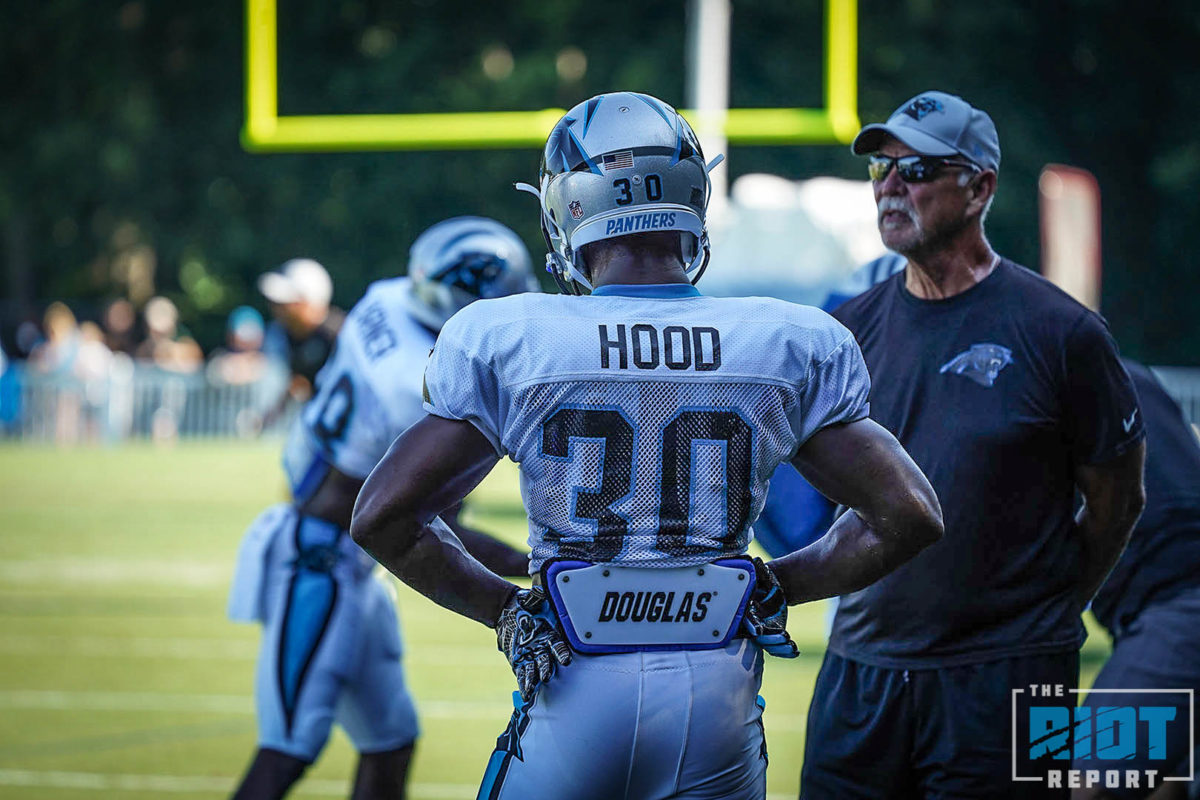 While CAP seems to be firmly in the driver's seat for the third running back position at this point because of his experience, low cap figure, and Ron Rivera's penchant for veterans – but a strong performance by Barner, specifically on special teams, could vault him ahead of Artis-Payne. No one runs harder than Elijah Hood in practice, so to see him get some game action will be fun, although he has an uphill battle to make the roster.
Daeshon Hall vs. Marquis Haynes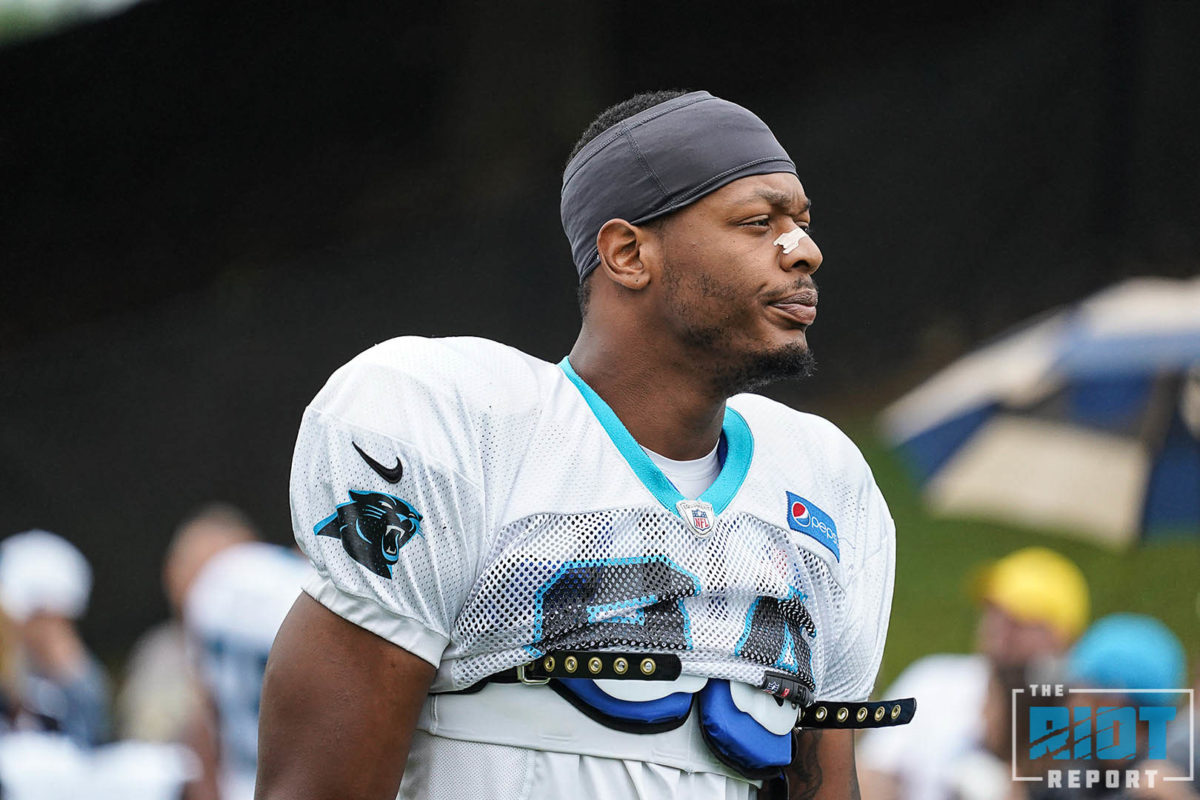 The fourth defensive end position is still up for grabs now that Charles Johnson has retired, and while Haynes has looked good in practice, full contact against offensive tackles fighting to make the roster is a different story altogether than a one-on-one rep against your own teammate. Daeshon Hall looks to be stronger after taking a "redshirt year" last season with a knee injury – the Panthers are counting on Hall to make a leap to relevancy in his second year. A solid game for either of these in Week 1 of the preseason will start the ball rolling towards a bigger role in the regular season.
Rashaan Gaulden vs. Da'Norris Searcy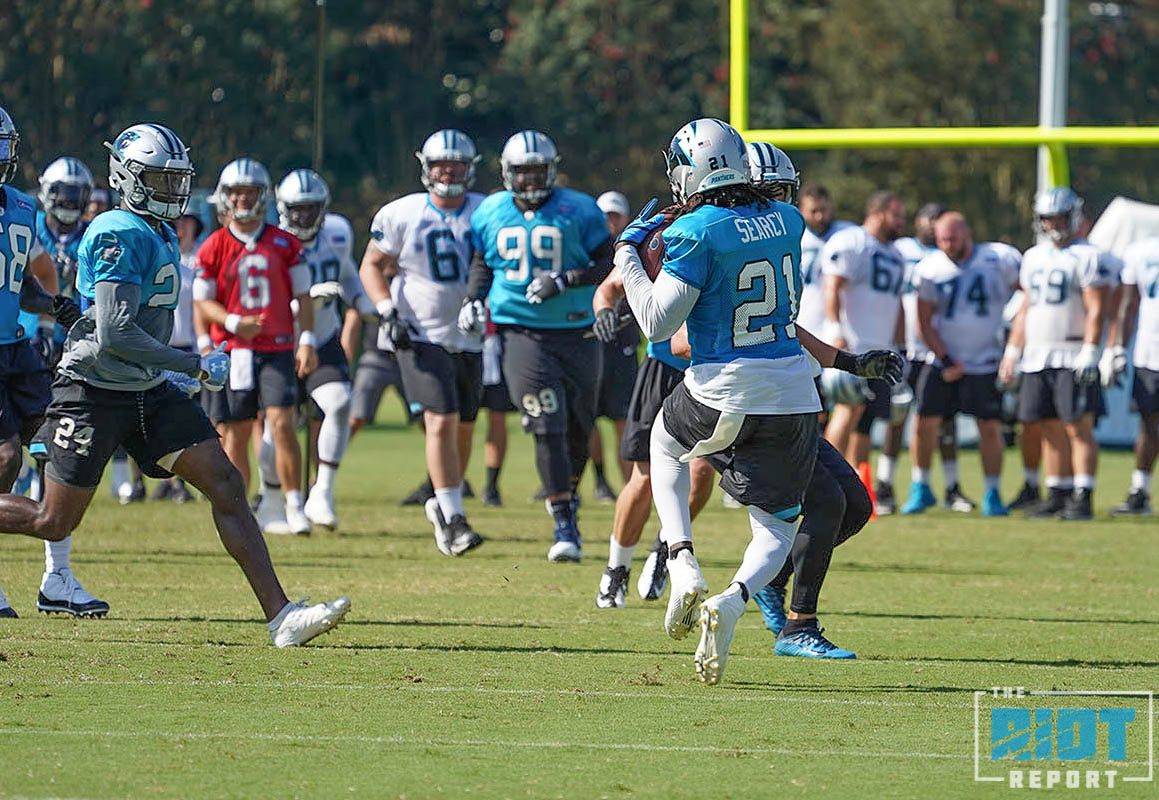 The Panthers are expected to utilize multiple lineups in the secondary – it will be interesting to see how much Gaulden has learned about his new position as he makes the transition from mostly nickelback at the University of Tennessee. Searcy has the upper hand in the battle to start at safety next to Mike Adams, but the third-round pick is going to be a strong matchup against tight ends and larger wide receivers – if he is matched up one-on-one with a player like Charles Clay, that'll be something to watch.
Three Storylines
Kelvin Benjamin Pre-Game Watch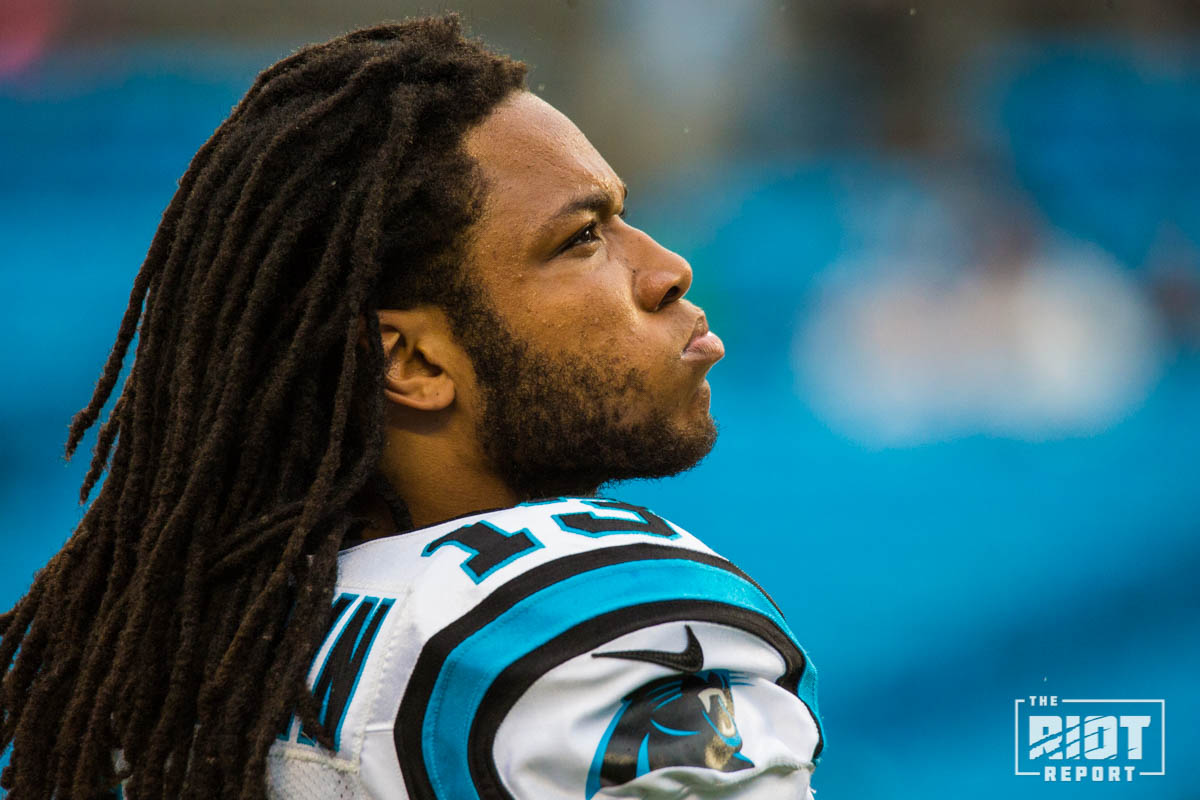 Cooler heads seem to have prevailed after last weekend's comments from Kelvin Benjamin about Cam Newton, but let's not pretend all cameras won't be focused squarely on the former Panthers wide receiver as he greets some of his former teammates.
Which Linebacker Will Step Up?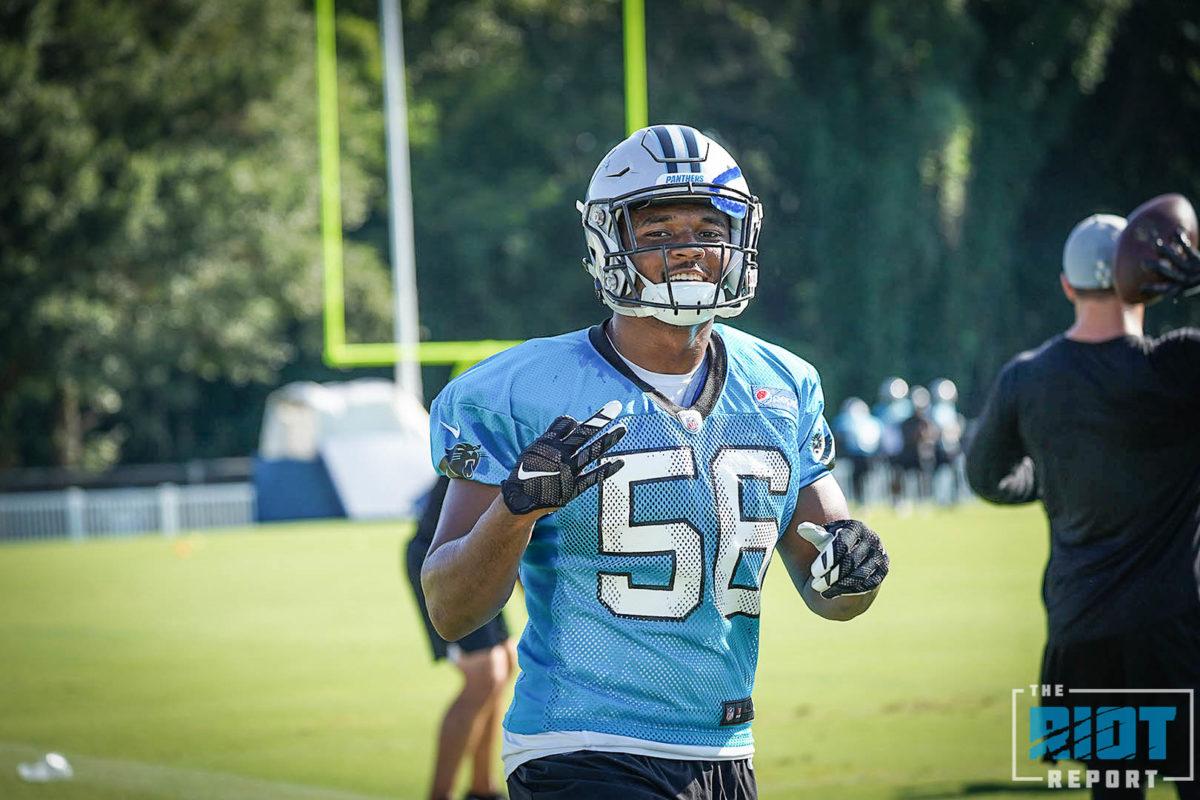 With Thomas Davis suspended for the first four games of the season, will David Mayo step up into a larger role or will one of the rookies make an impact on defense – can Jermaine Carter, Jr, Andre Smith or Chris Frey have a big night in Buffalo? Ron Rivera said that the "top five" are secure – that'd be Davis, Kuechly, Thompson, Mayo and Jacobs – but a player like Jared Norris will have to fight for his jersey.
Fright About The Tight Ends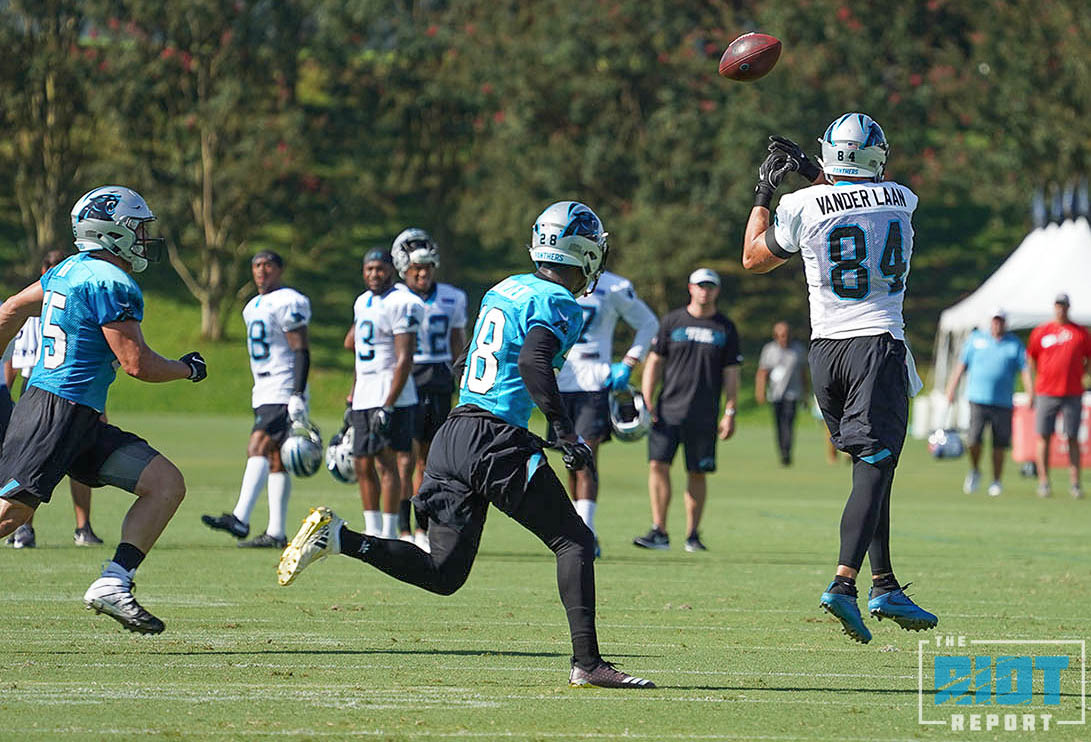 After Greg Olsen, the Panthers tight ends have caught as many passes in the NFL as you have. While Ian Thomas has had a good training camp and seems ready for a role, can Jason Vander Laan continue his strong showing thus far and parlay that into a roster spot while Chris Manhertz is on the shelf with a Jones Fracture?
Two Fun Facts
In 2017, the Panthers finished 7-1 in games decided by seven or fewer points and 4-0 in games decided by three or fewer points in the regular season. Seven wins by seven or fewer points were the second-most in the NFL in 2017 behind Pittsburgh's eight wins – it also marked the second-most single-touchdown margins in franchise history behind the 2003 season which featured 10 wins.
The Panthers and Bills are meeting in the preseason for the sixth time; the teams last met in the preseason in 2015 in Buffalo, a 25-24 Panther victory.
The teams are not common opponents in the regular season despite playing in Week 2 last year. Carolina won just its second game in the series last year as Buffalo holds a 5-2 all-time edge.
One Gut Feeling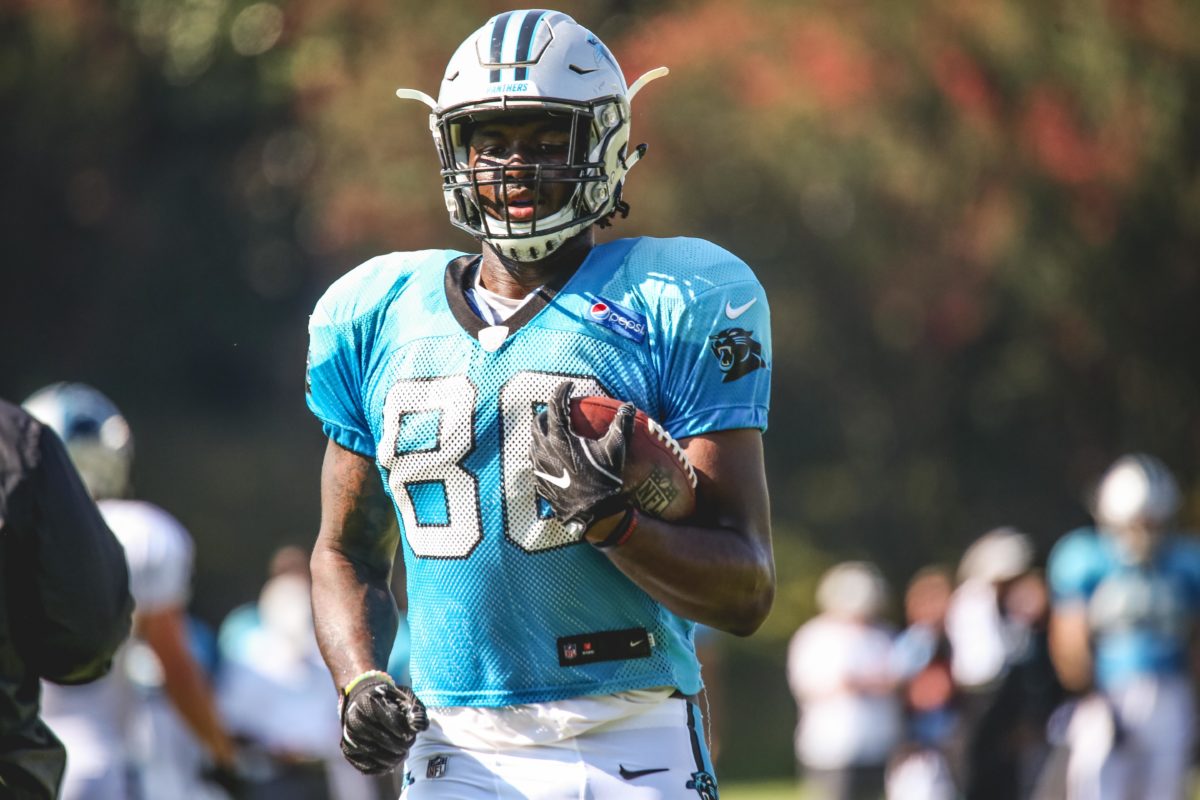 I think you're seeing a tight end catch a touchdown tonight, whether it's Ian Thomas, Jason Vander Laan or someone else – there are a lot of tight end targets in this playbook when you have #88 on the field – and even when he comes off of it, the targets remain. If the Panthers get close to the end zone, I'm betting someone in the 80s gets the ball in their hands.