The Panthers head into Monday Night Football winners of two straight and a half-game behind the division-leading New Orleans Saints. While a win against Jay Cutler and the Dolphins may seem like a given, the inevitable attitude is the same one the Panthers and their fans brought into Chicago before limping back to Charlotte with a 17-3 loss on their record. As always, our five part preview countdown begins here:
Five Players To Watch
#28 Jonathan Stewart, Running Back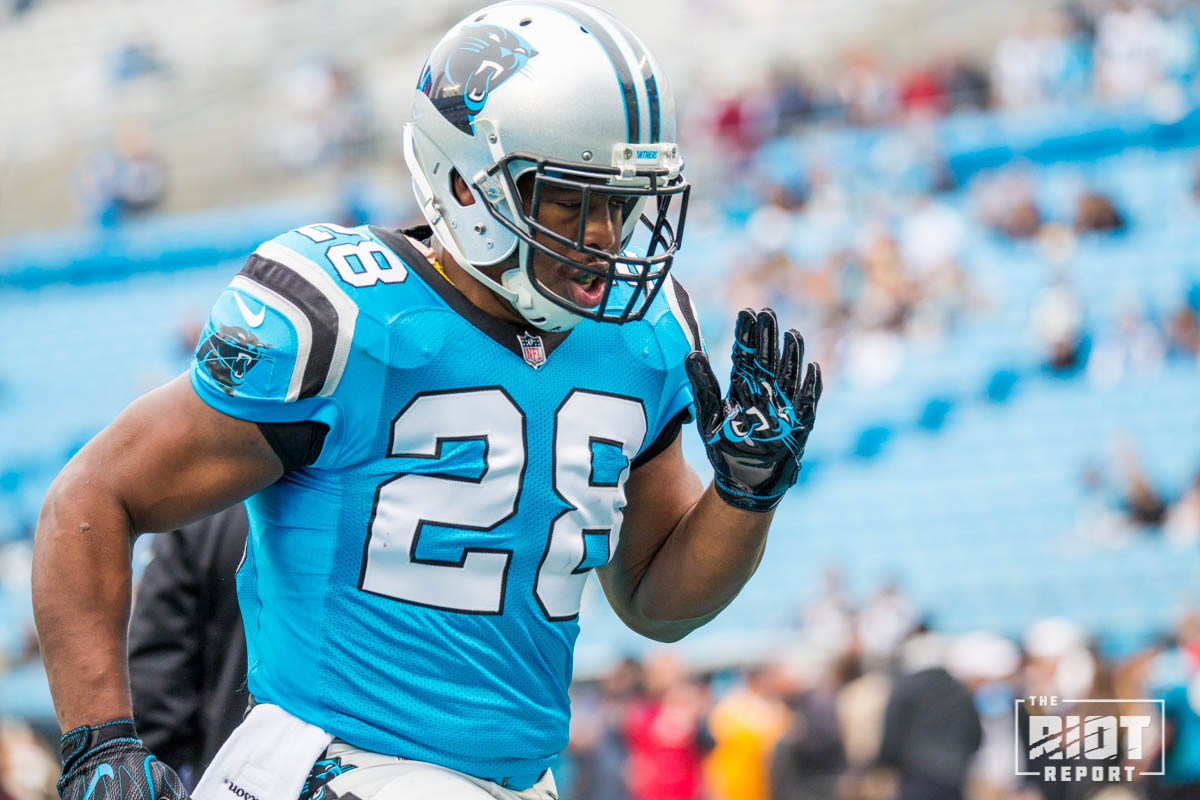 Stewart has not had a great 2017 season thus far and one has to wonder if Ron Rivera and the coaching staff are starting to lose faith in the tailback. Is he going to get the bulk of carries still or will we see Christian McCaffrey become the primary back? If he does see a reduced workload, will he be more efficient? If he doesn't see a reduced snap count, will he be able to step up and play like he did in 2015 and 2016? Why hasn't he been able to produce this year? While this game won't answer all of these questions it will give us a good idea of what the coaching staff is thinking in terms of the running game woes.
#27 Kevon Seymour, Cornerback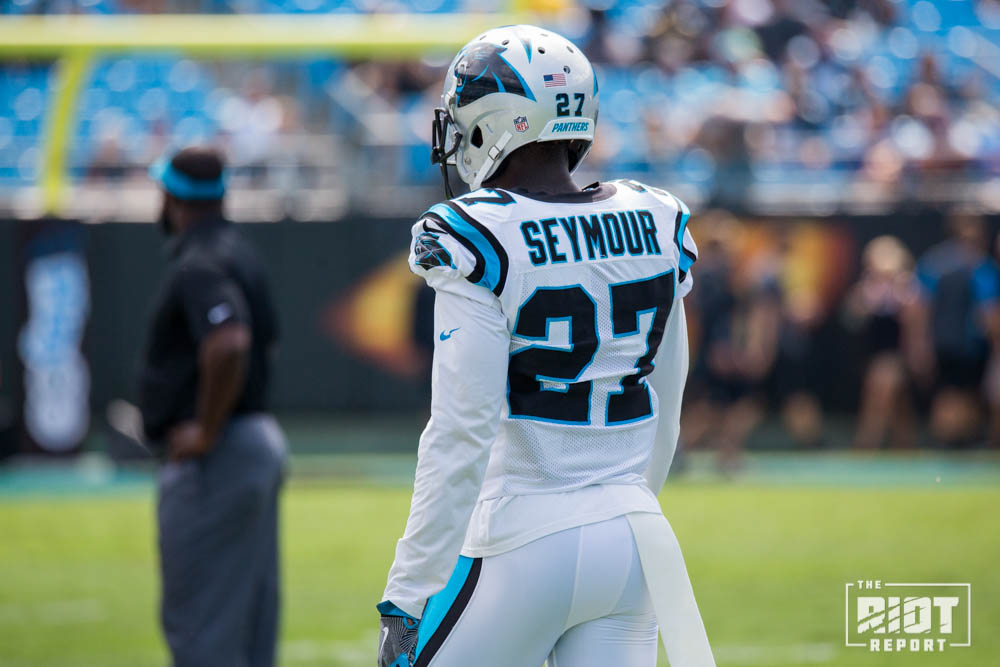 Seymour played more snaps than Daryl Worley in the Panthers Week Nine matchup against the Falcons which leads me to believe the coaching staff has more faith in Seymour at the moment if they played him more against the best receiver group the Panthers have seen this year when they faced the Falcons. Will he see a similar snap count this week or was his high snap count due to the Falcons speed? If he does see more snaps, does it mean he is the team's number two corner moving forward? Can he keep up with DeVante Parker and Jarvis Landry who have different skill sets but are both very talented?
#40 Alex Armah, Fullback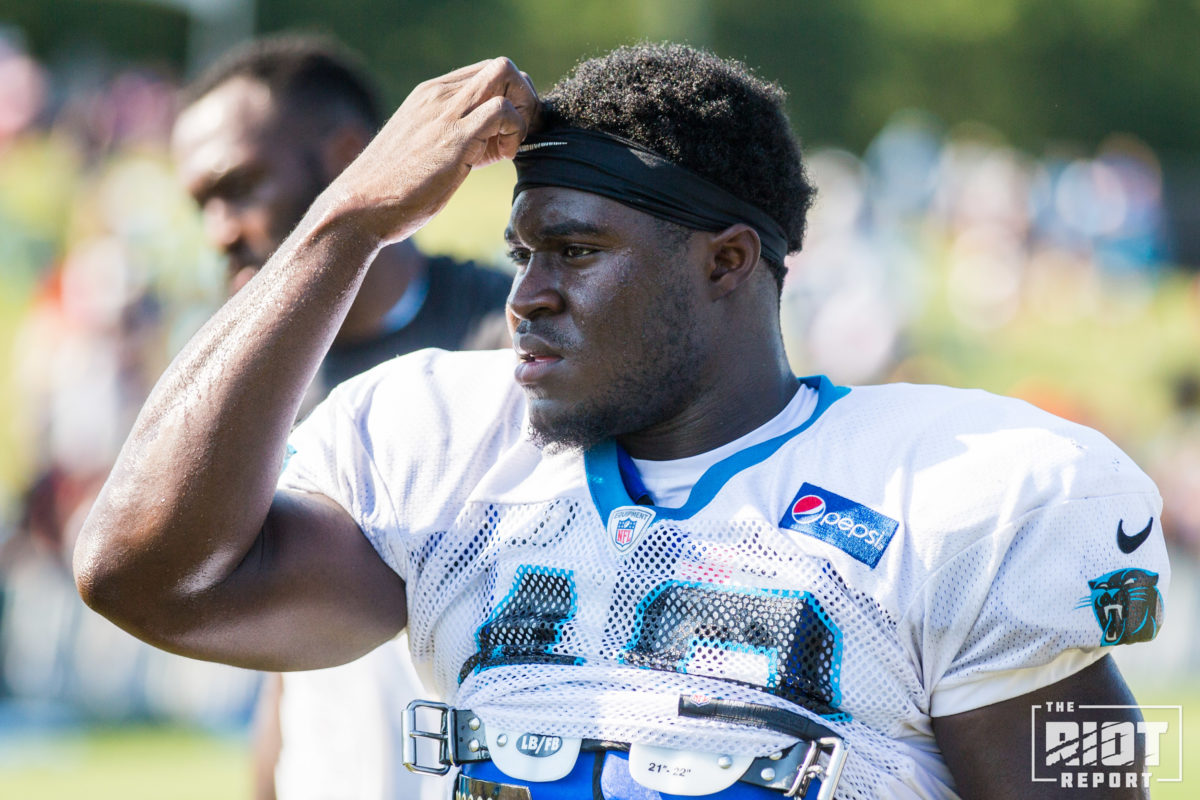 Armah played on 17 snaps last week which almost tripled his total for the season, is he going to be a bigger part of the Panthers offense moving forward? Why did he see such a big increase? Was it because the coaching staff would like to focus on the rushing game more with Benjamin in Buffalo or has he simply earned the coaches trust enough to start seeing the field more? Was it completely due to Chris Manhertz leaving early with a concussion, and if Manhertz returns, will Armah be banished back to the bench? If he does see more snaps will he be able to make an impact as a lead blocker? Will the Panthers try to use him in the passing game in a similar role to Mike Tolbert?
#10 Curtis Samuel, Wide Receiver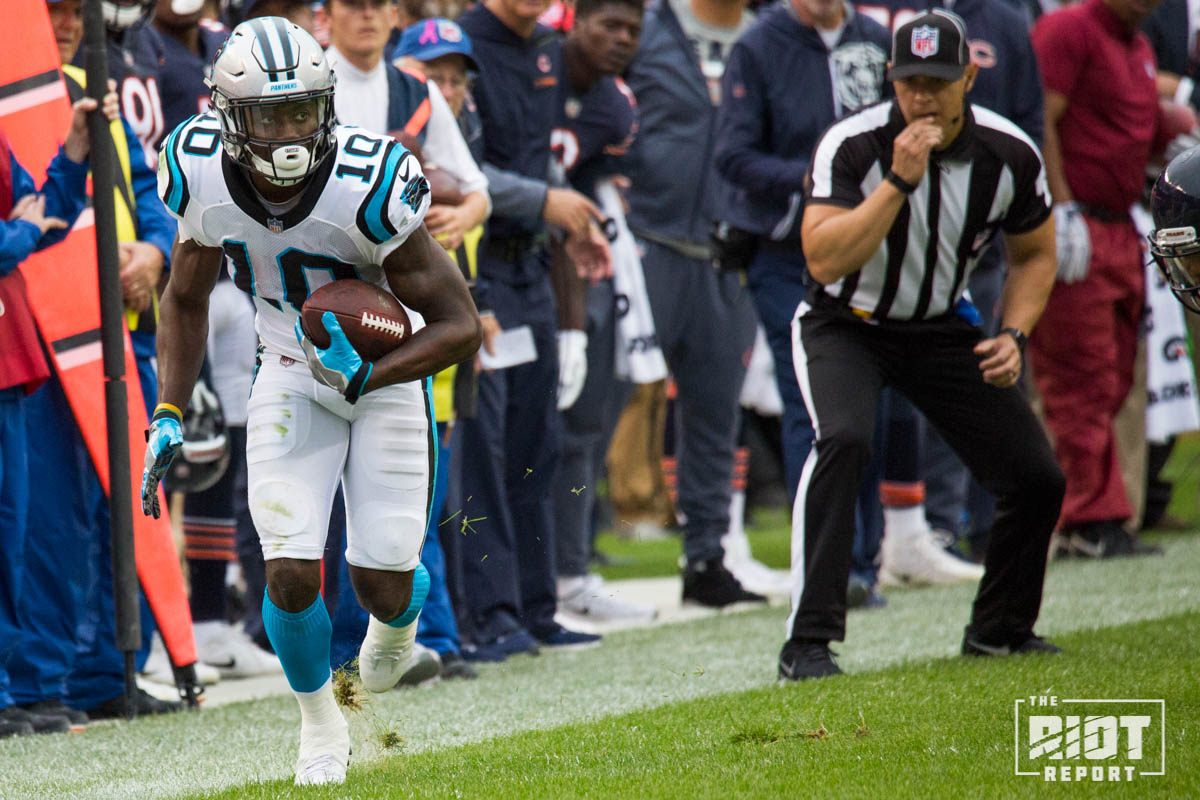 One thing that the Benjamin trade seemed to guarantee was Curtis Samuel would see more playing time and low and behold, it happened on Sunday. Samuel was used in a mixture of route combinations, rushing plays, and even gave Devin Funchess a great block downfield which led to a first down reception. The Panthers used him in a similar manner to how they used Ted Ginn Jr., the only difference being that Samuel wasn't asked to run many vertical routes, will they start using him to stretch the field vertically or do they think Kaelin Clay is a better deep threat?
#96 Wes Horton, Defensive End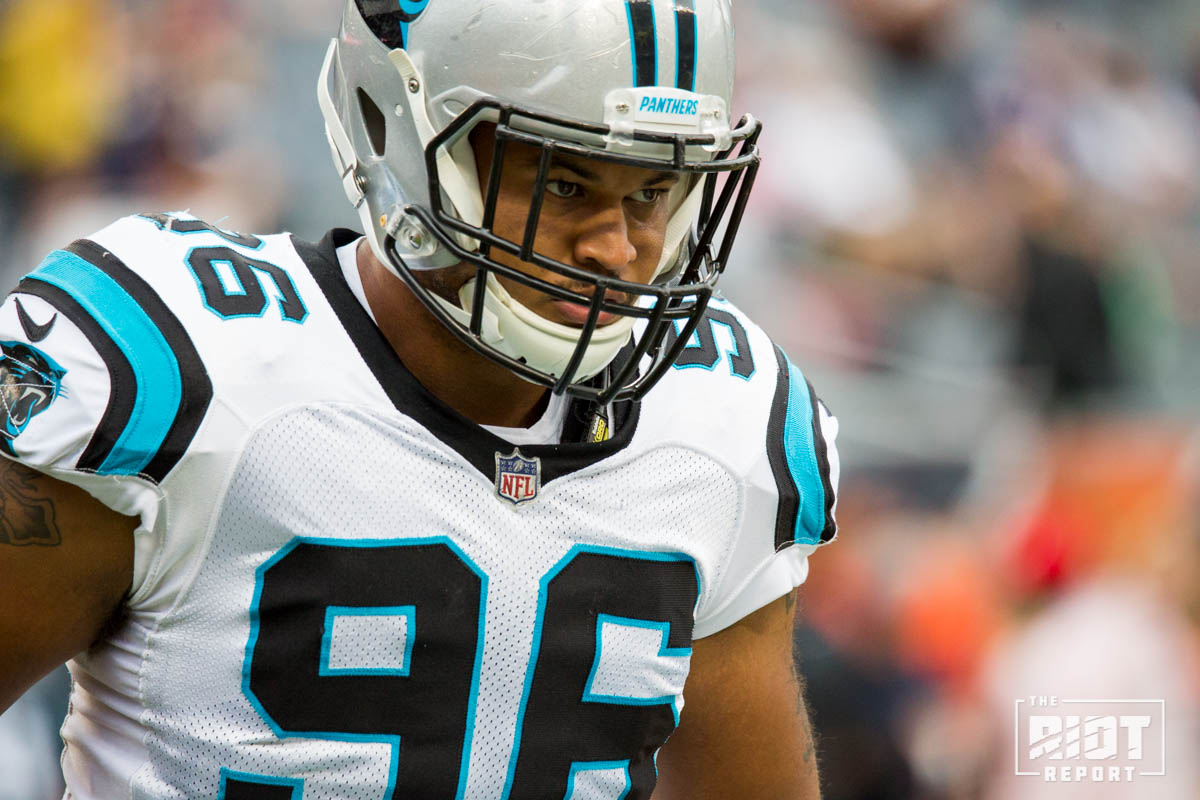 Wes Horton recorded a sack last week against the Falcons and looked like a man on a mission all game, can he bring the same fire this week? If he does bring the same fire, will the coaching staff ride the hot hand at pass rusher or are the rotations more or less set in stone? Will he fall back into the role of run stopper or is his energy the key to taking the pass rush to the next level?
Four Comparisons
The Panthers passing defense versus The Dolphins passing offense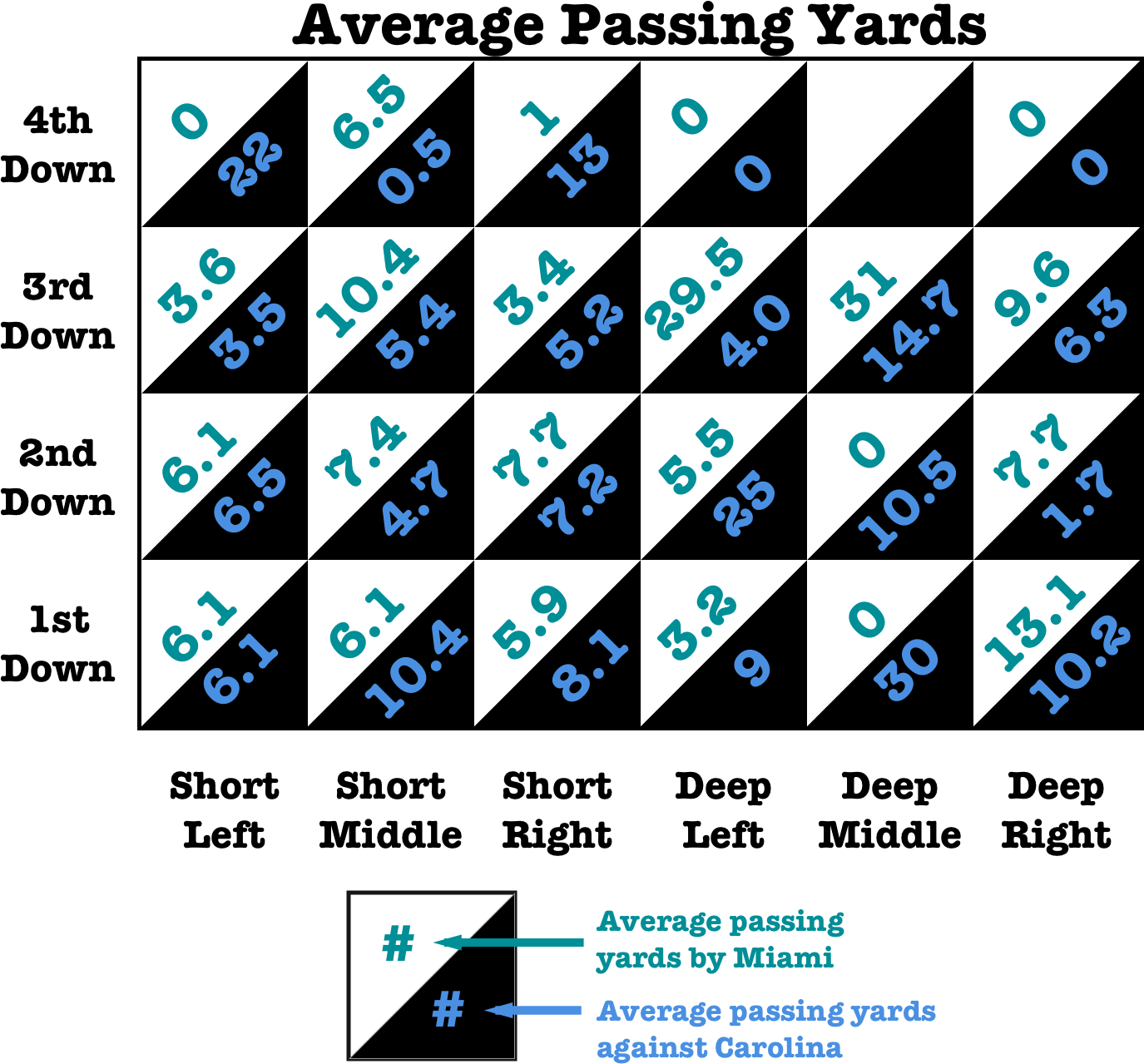 The above graphic shows how successful Miami has been passing to various zones of the field on different downs, along with how well the Panthers have done defending those zones on each down. First and foremost, this does not include "No Plays" which are plays that are ignored due to a penalty. Next, before you get scared of Miami passing deep on third down, it is important to note that Miami has attempted two passes to the deep left portion of the field on third down and has attempted only one pass to the deep middle on third down therefore both of those averages are based on an incredibly small sample size. It is also important to know that the Panthers have only defended one deep middle pass on first down and five deep left passes on second down. You can see James Bradberry's effect by looking at the averages for both short left and deep left passes, how he plays this week will be incredibly important due to the fact that the Dolphins have attempted the majority of their passes (94) to the short left portion of the field.
The Panthers passing offense versus The Dolphins passing defense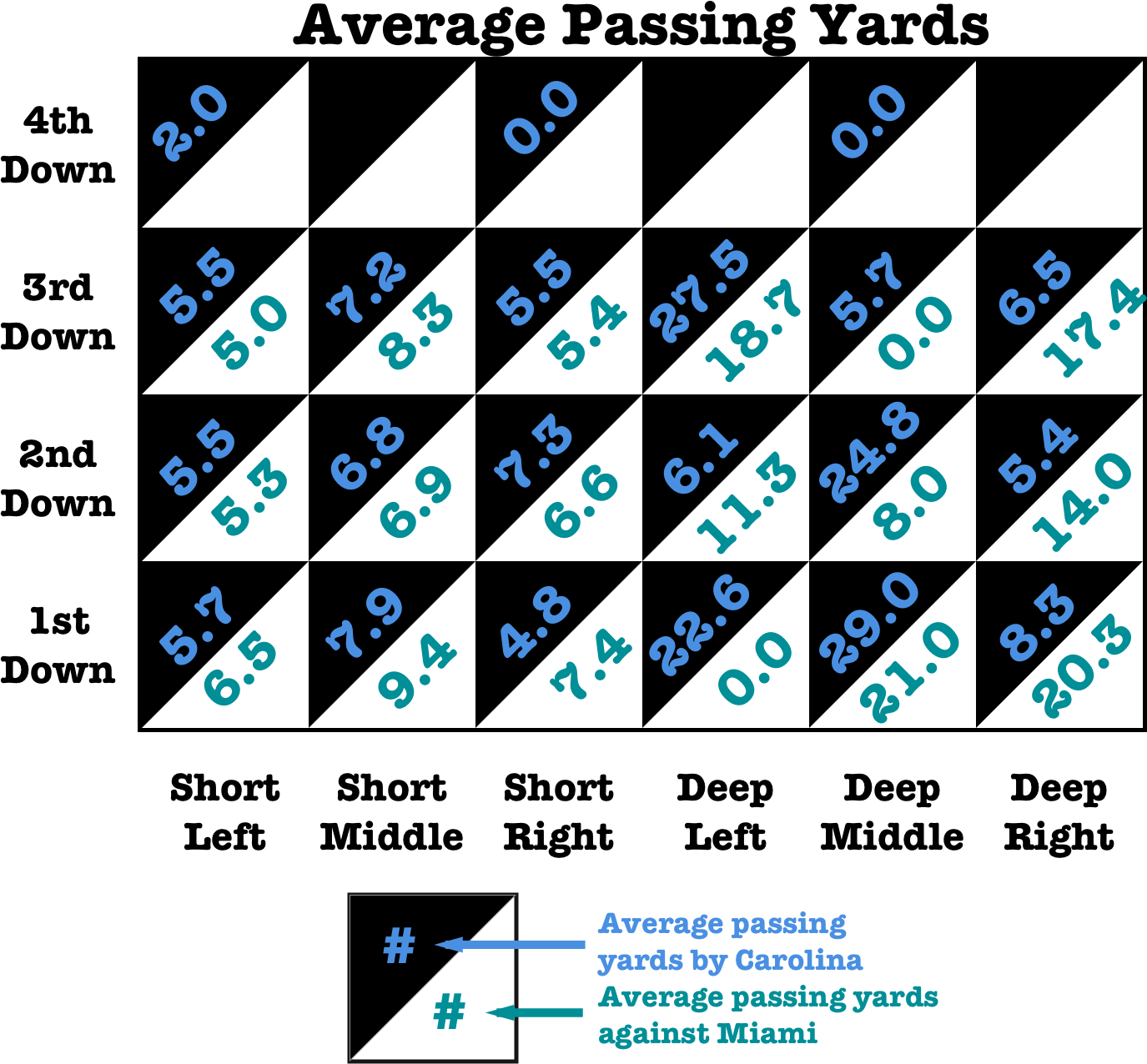 While Cam Newton has not been the best when throwing deep he has been rather efficient when it comes to deep passes on first downs. He has been particularly great going to the left on first down and even though Miami has been good defending the left side of the field it is important to note that the Dolphins have defended only three deep left passes on first down while the Panthers have attempted eight and averaged 22.6 yards with a 50% completion rate. In other words, if the Panthers are going to take shots deep they should do it on first down and to the left side of the field. When his receivers aren't pretending to play volleyball, Newton has been efficient in the short passing game and while he hasn't been overly accurate he has been making better decisions each week and his passing averages are starting to match his actual contributions. One thing the Panthers need to avoid is ending up in third-and-long situations because the Dolphins defense has done a good job of punishing teams that try and throw deep on third.
The Panthers rushing defense versus The Dolphins rushing offense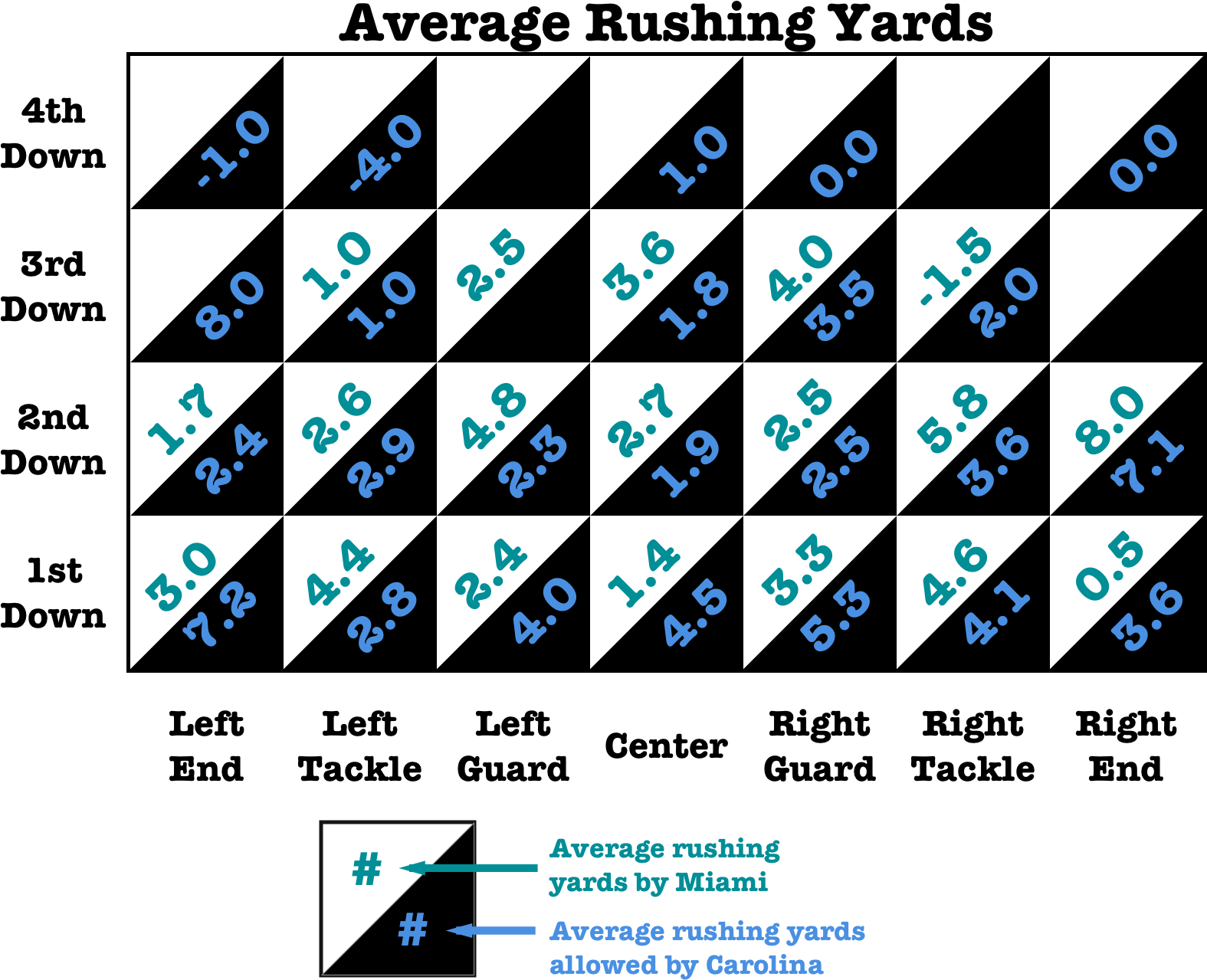 The Panthers run defense has been impressive so far this season; the chart above certainly helps portray just how good it has been. While the Panthers give up four or more yards per carry on first down runs they tighten up significantly on second and third down which is when stopping the run becomes more important. Thankfully for Carolina, the Dolphins have not been a great rushing team and the Panthers defense will need to capitalize on every rushing down in order to make defending the pass easier.
The Panthers rushing offense versus The Dolphins rushing defense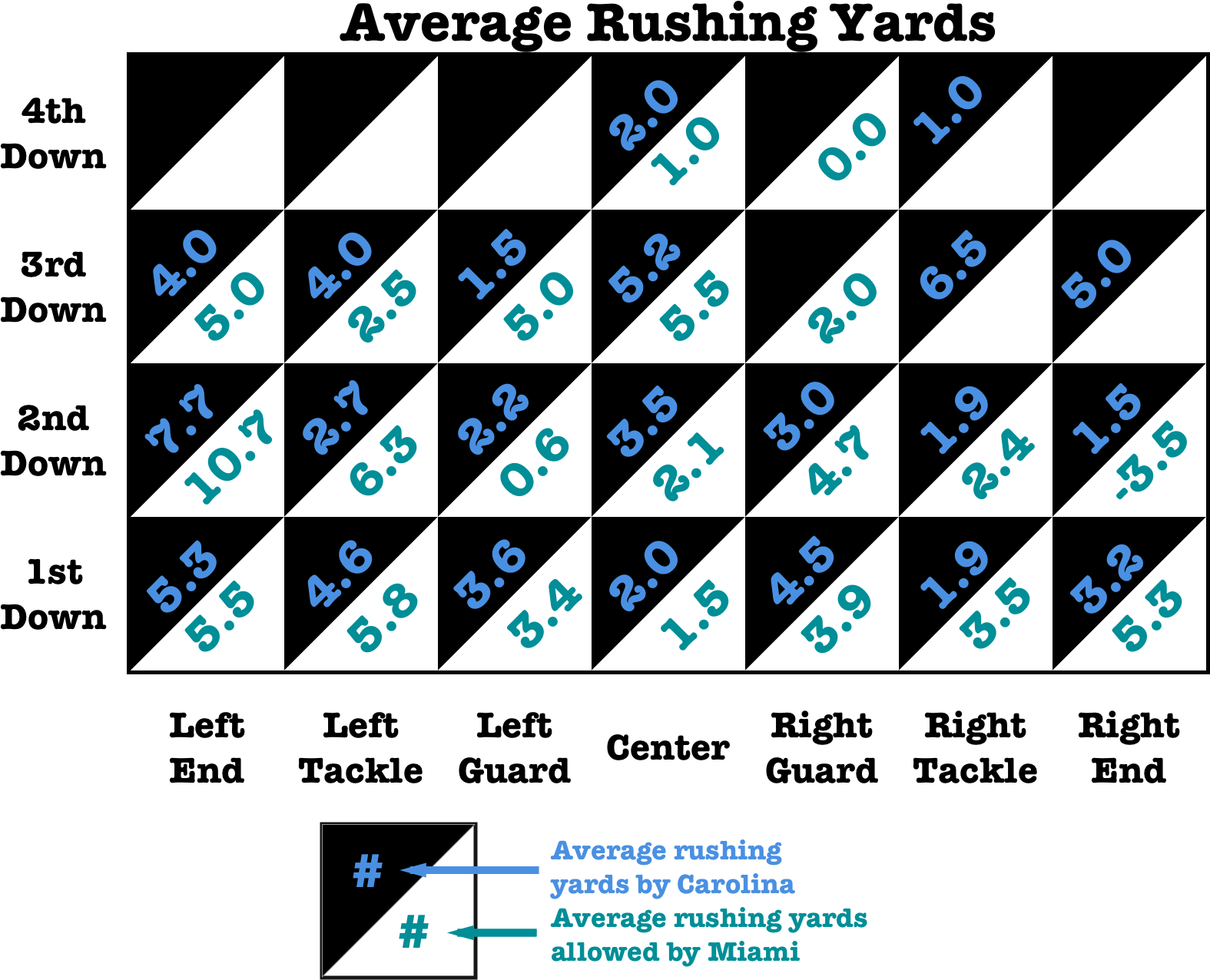 A little later, I will discuss how the success the Panthers have had rushing the left end and the trouble the Dolphins have had defending it could be the most important piece of knowledge for the Panthers offense so we will discuss the rest of the above chart here. As a team the Dolphins are a stiff run defending team that rely on great defensive tackle play to stuff runs up the middle and force opponents to look to the edges for rushing lanes. If the Panthers are going to have success using power rushing concepts then Tyler Larsen and Trai Turner will need to play near perfect games and Mike Shula will need to get creative by incorporating Alex Armah as a rusher and blocker. Otherwise the Panthers will need to stick to the edges when rushing the football which can turn out bad if it becomes too predictable.
Three Matchups To Watch
Cameron Wake vs Daryl Williams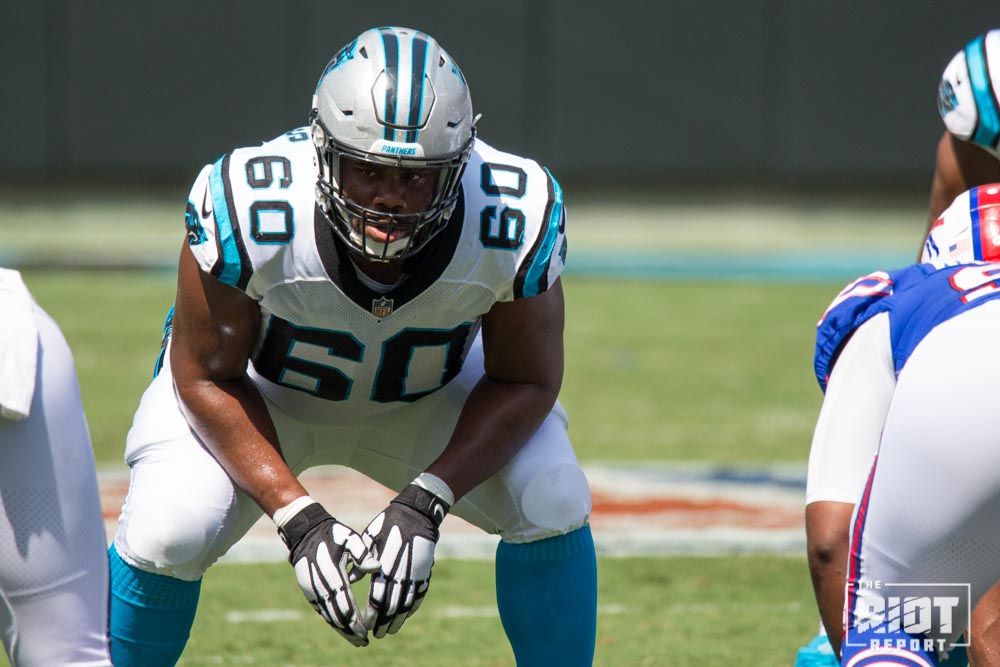 It seems like almost every week the player lining up across from Daryl Williams gets just a little better and makes him more of a must-watch than the week before; this streak continues with his matchup against Cameron Wake, one of the NF'Ls best edge rushers as well as Williams' biggest test of the season so far. Wake specializes in winning the leverage game and will do everything he can to get Williams off balance. If he succeeds then Newton will be in for a long day of scrambling because Wake does not let up and the second the Panthers shift coverage to double him Ndamkuh Suh will be left one-on-one with a guard. Therefore, it will be imperative that Williams gets out of his stance quickly and wins the leverage battle against Wake. If he can do that then the Panthers offense will be able to churn out yards against the rest of the Dolphins' defensive line.
Devin Funchess vs Cordrea Tankersley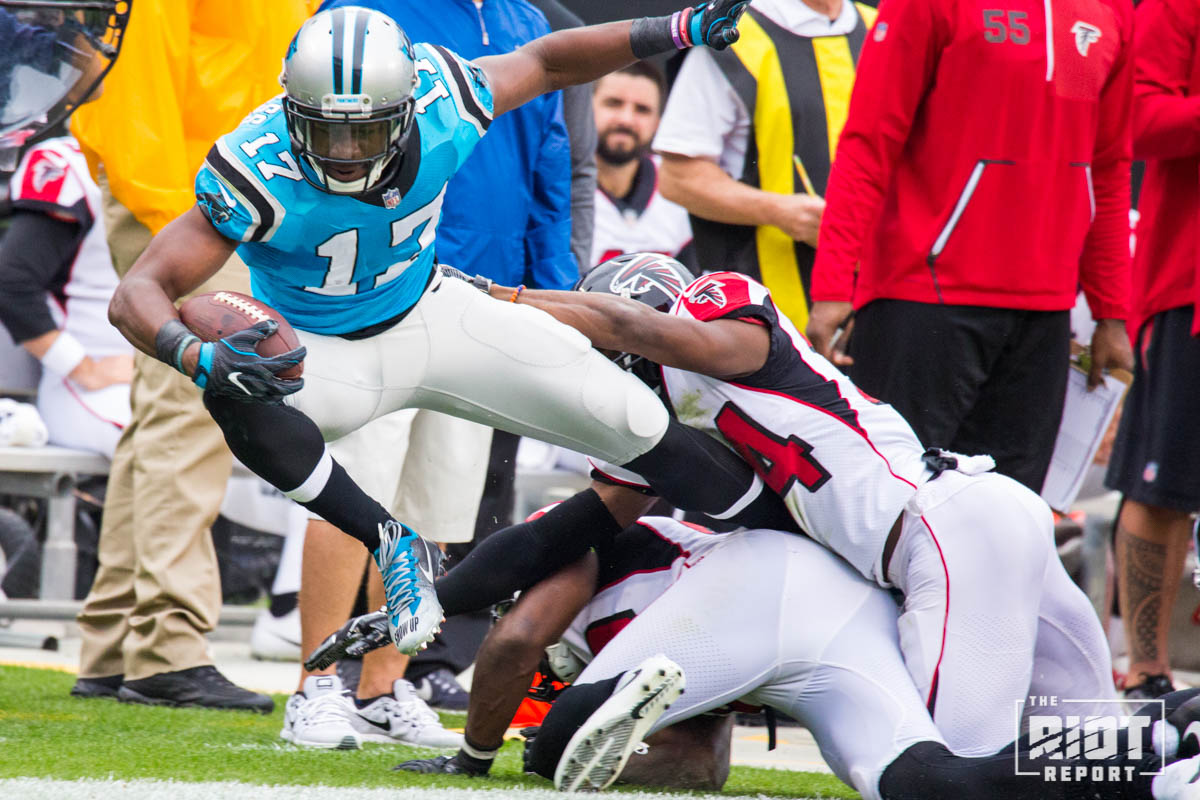 Devin Funchess will need to have a big game against Rookie Cordrea Tankersley in order to take pressure off of the run game. Tankersley did a phenomenal job of locking down players while at Clemson and has been good in his first season so far, but Funchess' fluidity provides a much-needed advantage that could make all the difference in this game. Tankersley dropped to the third round due to his tight hips and inability to change direction quickly, both of which Funchess will be asked to exploit on a number of in-breaking routes and comebacks. If Tankersley can anticipate Funchess' routes, Newton will rely on Curtis Samuel and Christian McCaffrey as his main targets in the passing game, which could be a problem if McCaffrey is also asked to be the primary ball carrier.
Luke Kuechly vs Jay Cutler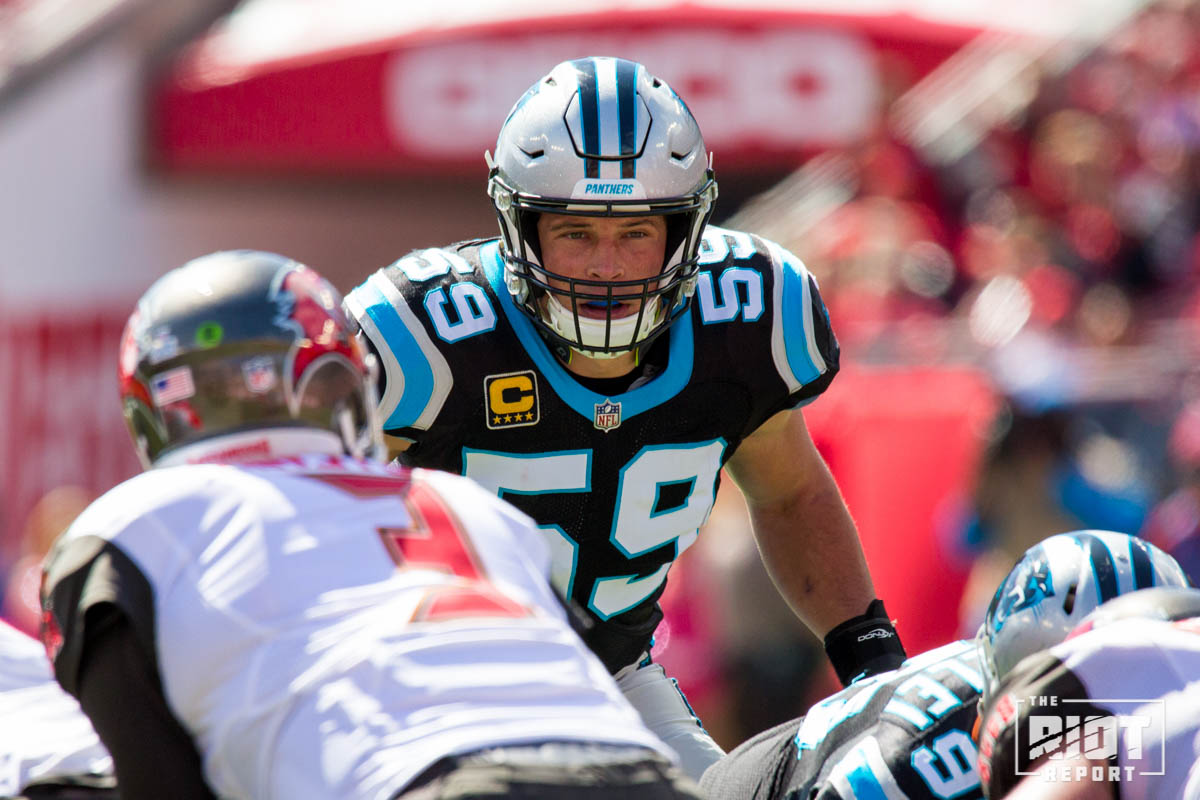 The Panthers love to line up as if they are going to run a double A gap blitz and then drop defensive ends or both linebackers into coverage and send corners to rush the passer and Kuechly is the key to their success out of this package. Interestingly enough, that package is one that has troubled Cutler for years and as such, how Kuechly and defensive coordinator Steve Wilks utilize this blitz package will play a large role in the Panthers defensive success. If Cutler can identify rushers and get the ball out quickly to his talented receiving group then the Panthers defense will need to take their foot off the gas in terms of blitzing and focus on covering Julius Thomas, Kenny Stills, Jarvis Landry and DeVante Parker.
Two Plays That Will Matter
The Dolphins have had a lot of trouble defending pitches to the left side of the field as can be seen in the clip above.
Here is McCaffrey taking a pitch around the left end against a faster defense. All you need to know.
One of the primary passing concepts the Dolphins use to get their receivers in space.
How the Panthers defended a similar pass. Will the Panthers or Dolphins win on these types of plays?
One Prediction: The Panthers defense will record two interceptions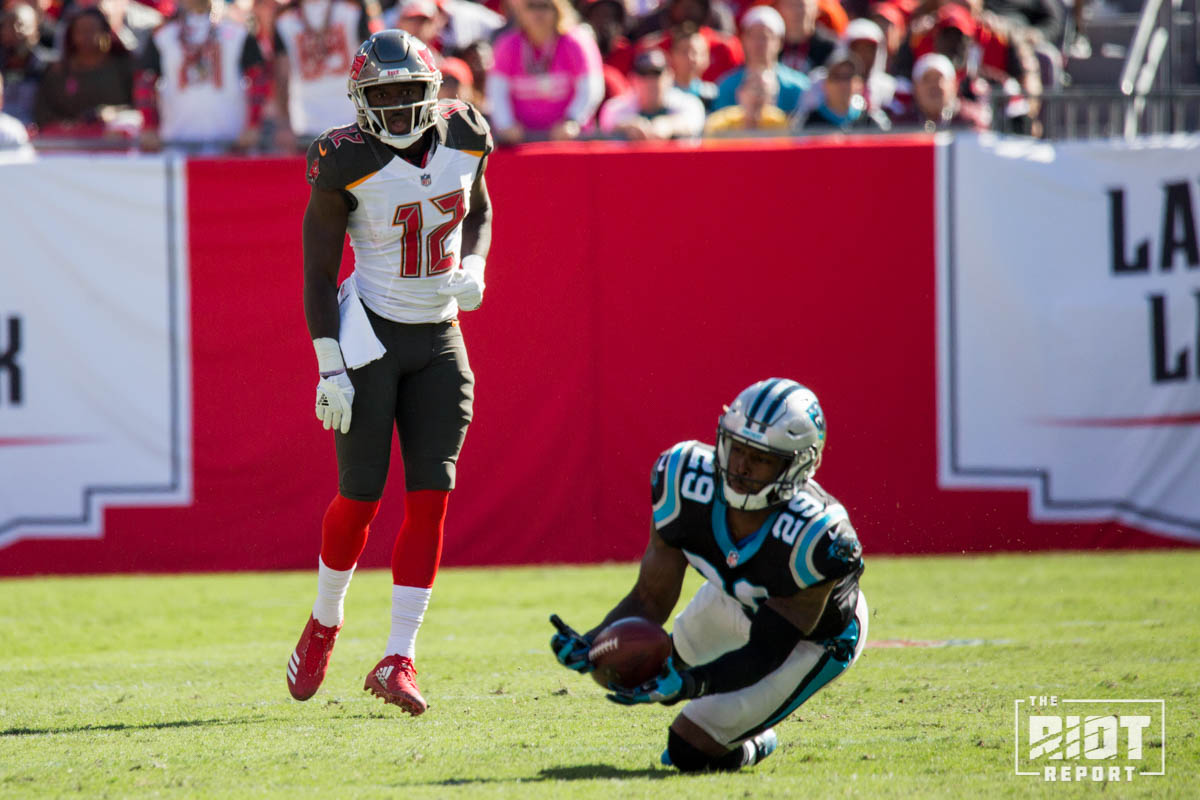 Jay Cutler has faced the Panthers four times in his career and has thrown an interception in every game so far. The last time that he traveled to Charlotte was in 2014 where he tossed two interceptions and as such, it is reasonable to expect a similar result this week.