In the midst of the global COVID-19 pandemic, the NFL has held it's offseason – at least the off-the-field portion – as if business is happening as usual. That continued Thursday as the NFL – and the Panthers along with them – announced their 2020 schedule, which they are planning to play in full.
Although the plan is to play the 2020 schedule as currently written, the NFL will have enact safety measures and increase its protocol for all its players, league personnel, and fans. The league also plans to comply with current and possible future government regulations with their teams as they will make any necessary adjustments to the schedule after carefully listening to health care professionals and health officials.
Just like the previous two seasons, the Carolina Panthers will begin 2020 at Bank of America Stadium. But unlike the last couple of years, they will host an AFC West opponent. The Panthers will host the Las Vegas Raiders, who are coming off a 7-9 season, in Week 1. Carolina will also host the Denver Broncos in Week 14 while they will travel to take on the Los Angeles Chargers and Kansas City Chiefs later on this season.
In 2020, the Panthers are slated to face a schedule of opponents with a combined 2019 record of 127-127-2 record, with four of the teams (Chiefs, Saints, Vikings, and Packers) making the playoffs last season.
Carolina's first road trip will be against a familiar opponent as they will travel to Tampa to take on the Buccaneers in Week 2. This will be the Panthers' first look at Tom Brady, who signed with Tampa Bay in March.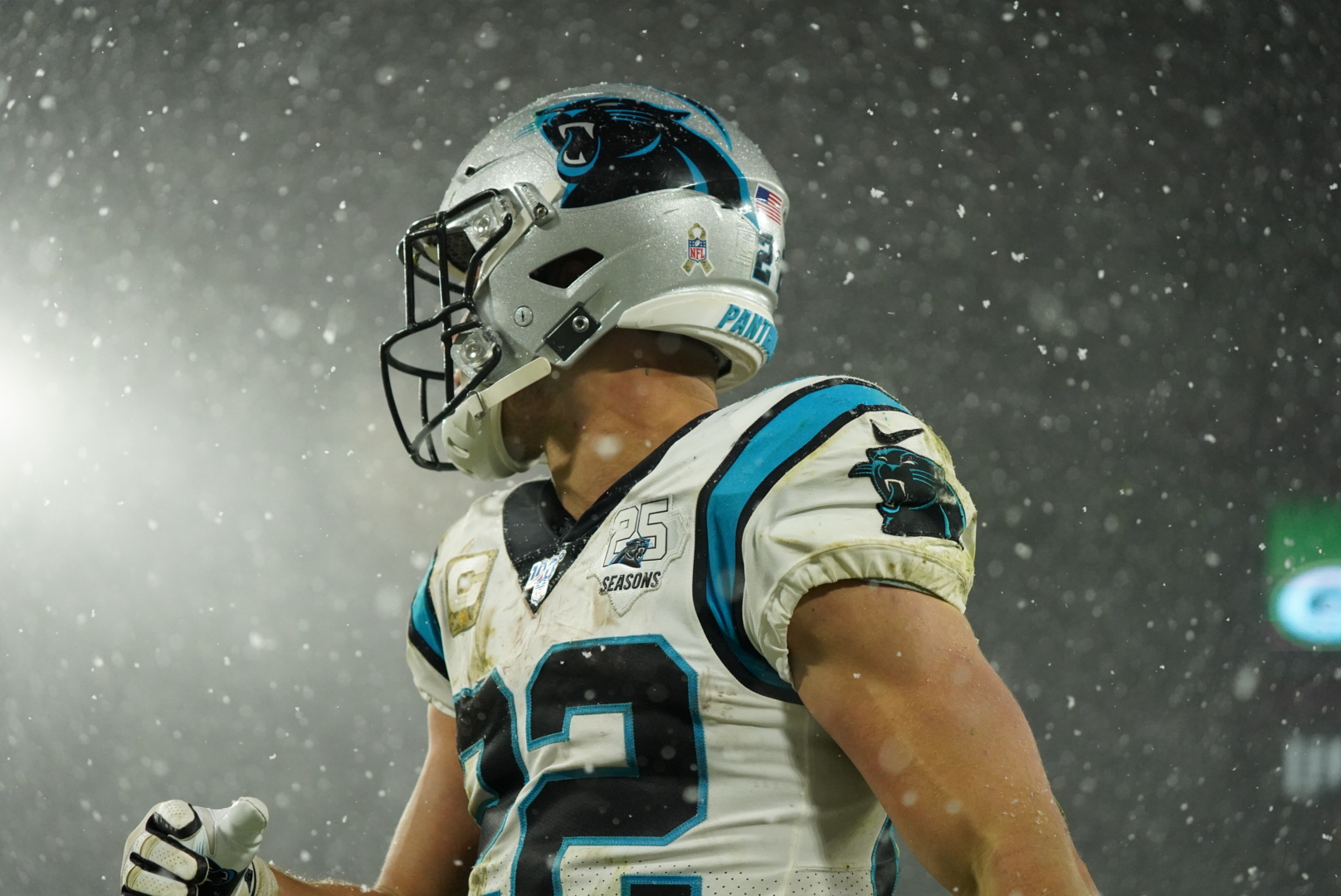 Now that the NFL released its entire 2020 schedule, here's a look at each opponent the Panthers will play:
Week 1: (Sept. 13) — vs. Las Vegas Raiders (7-9)
Raider Nation will invade the Carolinas in Week 1 as the Panthers will face a Las Vegas offense that finished 11th in total offense a season ago. Carolina's rush defense, which finished 29th in the league last season, will be tested early as they will lineup against Josh Jacobs, who rushed for 1,150 yards and seven touchdowns last year. This offseason, the Raiders added Henry Ruggs III and veteran tight end Jason Witten, who should help out quarterback Derek Carr.
Week 2 — (Sept. 20) — at Tampa Bay Buccaneers (7-9)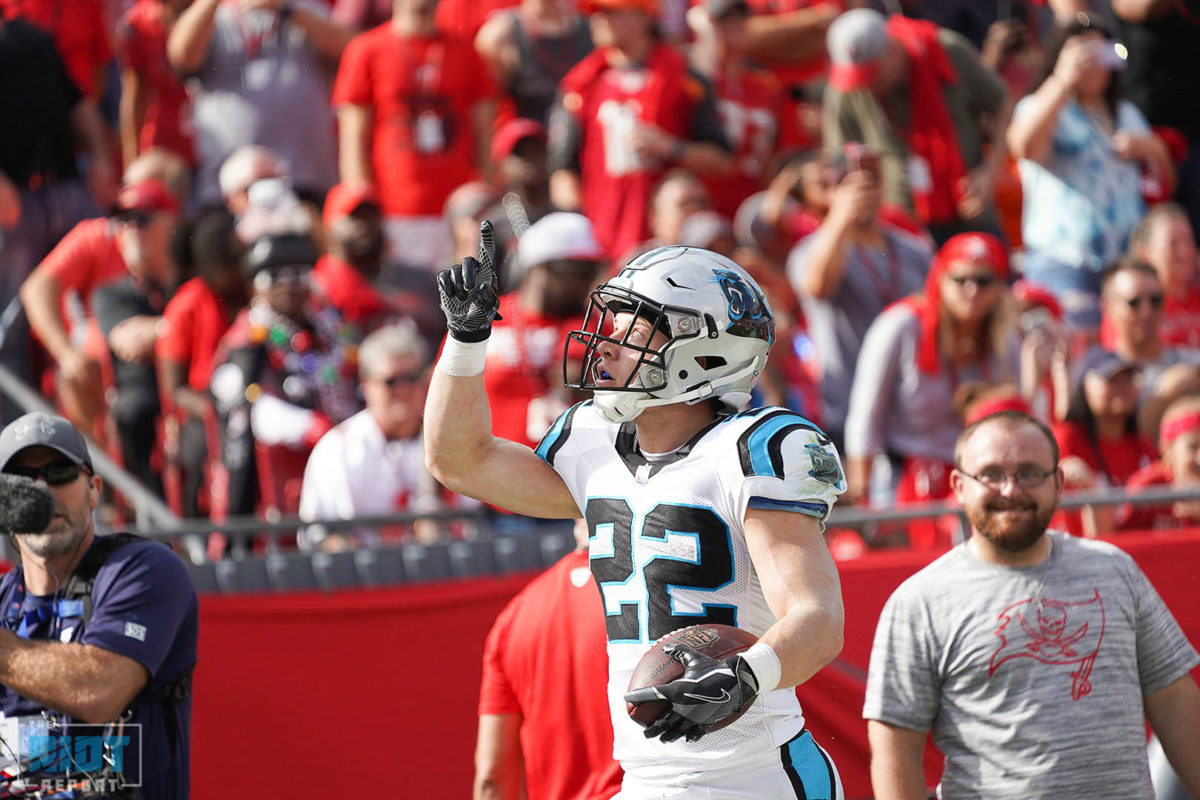 Carolina's first road trip will take them to Florida as they will face Brady, head coach Bruce Arians, and a very potent Buccaneers offense. Not only did Tampa Bay add Brady at the quarterback position, but they also acquired tight end Rob Gronkowski in a trade to add to Chris Godwin and Mike Evans on the outside. This will be the first of two matchups between the Panthers and the Buccaneers – the two teams split their two meetings in 2019 as Tampa Bay won in Charlotte and Carolina came away victorious in London.
Week 3 — (Sept. 27) — at Los Angeles Chargers (5-11)
Week 3 will see the Panthers travel out to the West Coast to take on a new look Chargers team as the Panthers will fly over 5,000 miles over the span of two weeks. For the first time since 2006, there will be a quarterback other than Philip Rivers starting for the Chargers as he signed with the Indianapolis Colts during the offseason. Los Angeles drafted Justin Herbert in April, but Tyrod Taylor could potentially be the Chargers starting quarterback early in the season in head coach Anthony Lynn's fourth season with the team.
Week 4 — (Oct. 4) — vs. Arizona Cardinals (5-10-1)
For the second consecutive season, the Panthers and the Cardinals will play each other. In Week 3 last year, Carolina got their first victory of the season against Arizona 38-20 as Kyle Allen threw four touchdowns and the defense terrorized Kyler Murray. Teddy Bridgewater will be under center this season as the Panthers offense will face a Cardinals defense that has improved during the offseason by drafting former Clemson Tigers standout Isaiah Simmons – Arizona's offense also improved as they added one of the best receivers in the league in DeAndre Hopkins.
Week 5 — (Oct. 11) — at Atlanta Falcons (7-9)
Week 5 will have the Panthers facing their second divisional opponent of the season as they will travel to Atlanta to take on the Falcons. Atlanta won both meetings against Carolina a season ago by a combined score of 69- 23. During the offseason, the Falcons added running back Todd Gurley and pass rusher Dante Fowler, who registered 11.5 sacks in 2019.
Week 6 — (Oct. 18) — vs. Chicago Bears (8-8)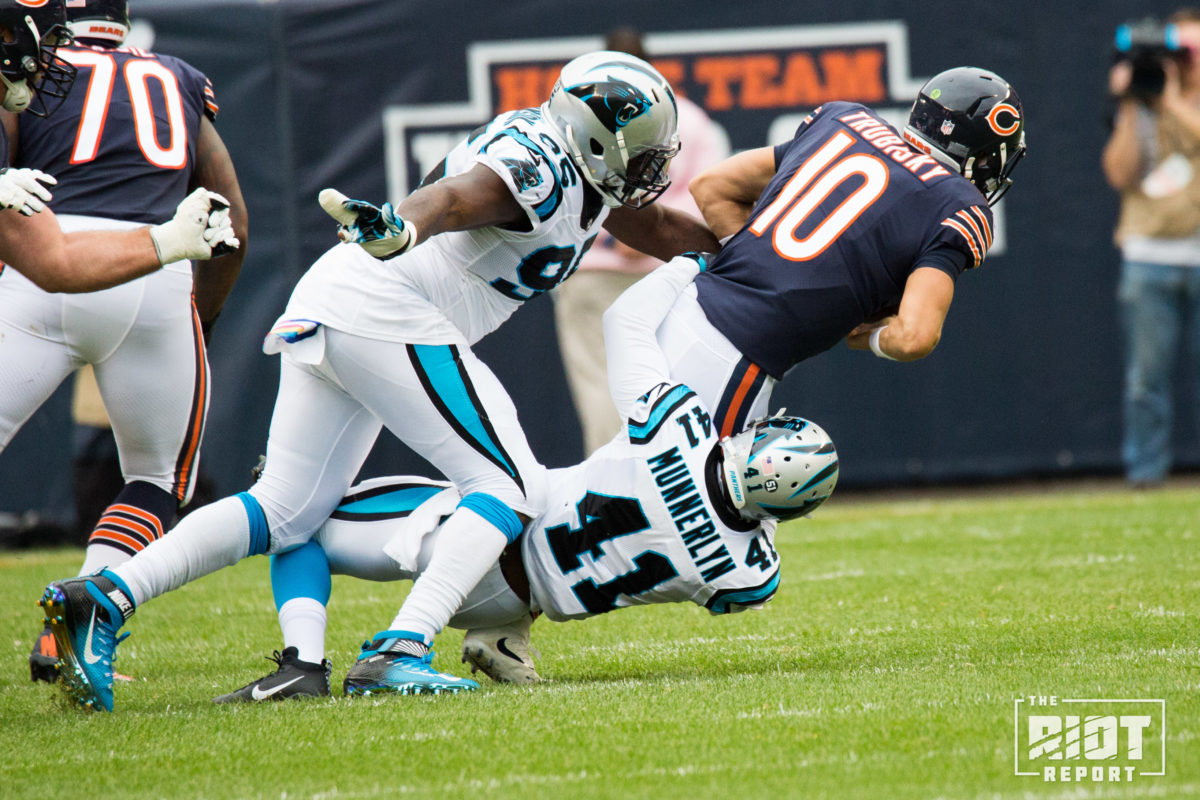 From NFC North division winners to .500 in one season, the Bears were one of the more disappointing teams in 2019. Because of that, Chicago thought it was time to bring in competition at the quarterback position by trading for Nick Foles. He and Mitchell Trubisky will compete to earn the Bears quarterback spot as they will hope to improve from finishing 29th in total offense a season ago.
Week 7 — (Oct. 25) — at New Orleans Saints (13-3)
New Orleans will enter the 2020 season as the winners of the NFC South division for the past three seasons. However, the Saints had another disappointing finish in the playoffs as they lost to the Minnesota Vikings in the Wild Card round in 2019. Bridgewater spent two seasons in New Orleans and this will be his first matchup against his former team; in five starts subbing for Drew Brees, Bridgewater threw for nine touchdowns as he helped the Saints to a 5-0 record during those contests.
Week 8 — (Oct. 29) — vs. Atlanta Falcons (7-9)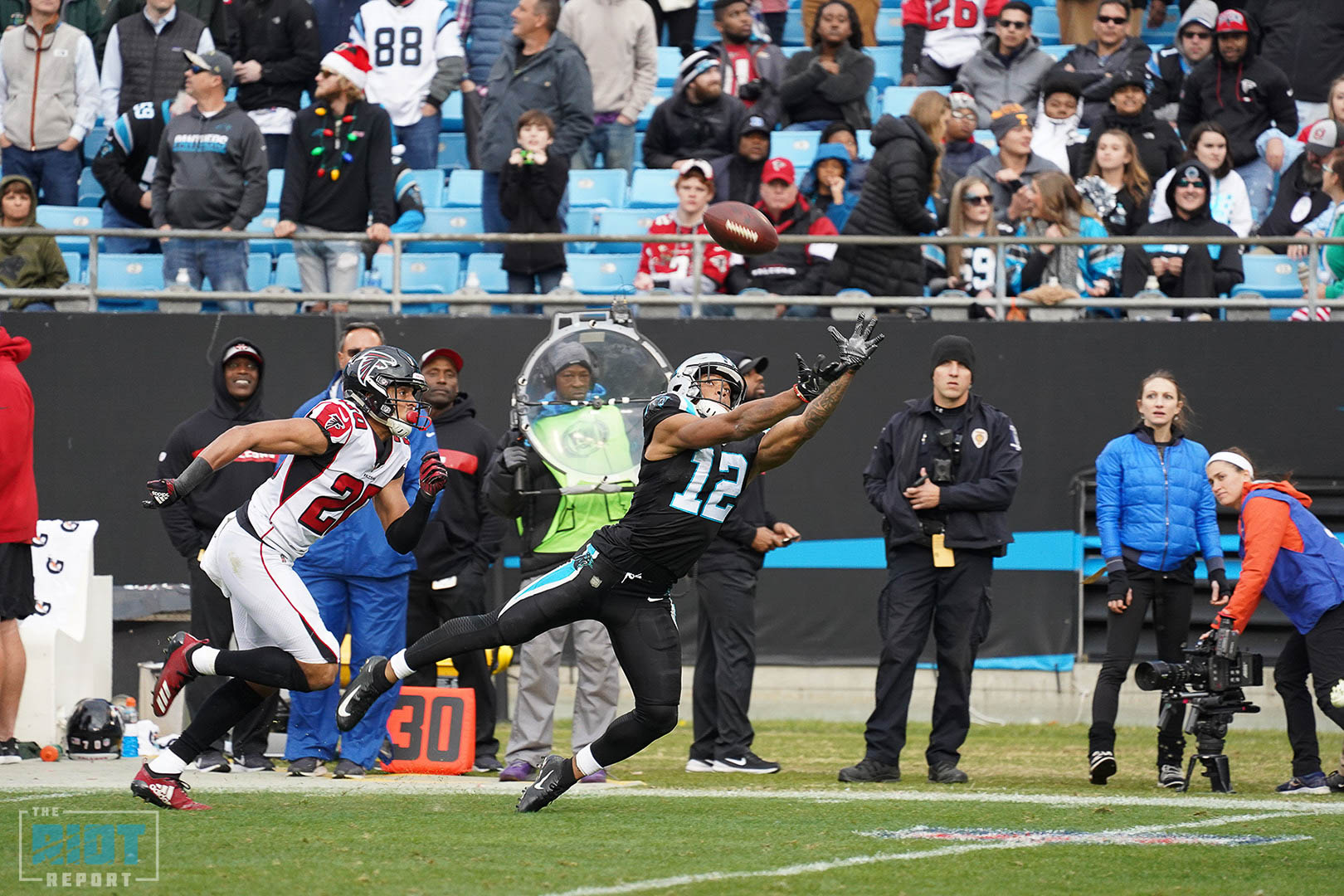 Carolina will face Atlanta two times in less than a month as the Falcons to close out the month of October on national television. The good news is the Panthers will get the Falcons on a short week as they will host Thursday Night Football. Carolina will have 10 days between their game against the Falcons and their next opponent, the Kansas City Chiefs at Arrowhead Stadium – the Thursday Night appearance, mandated for every team, is the Panthers' only appearance on national television.
Week 9 — (Nov. 8) — at Kansas City Chiefs (12-4)
After their mini-bye, the Panthers will have to find a way to slow down Patrick Mahomes and a Chiefs offense that averaged 28.2 points per game in 2019 – oh yeah, the Chiefs also hoisted the Lombardi Trophy as they won Super Bowl LIV. What is scary is the Chiefs' offense might be even better in 2020 with the addition of rookie running back Clyde Edwards-Helaire.
Week 10 — (Nov. 15) — vs. Tampa Bay Buccaneers (7-9)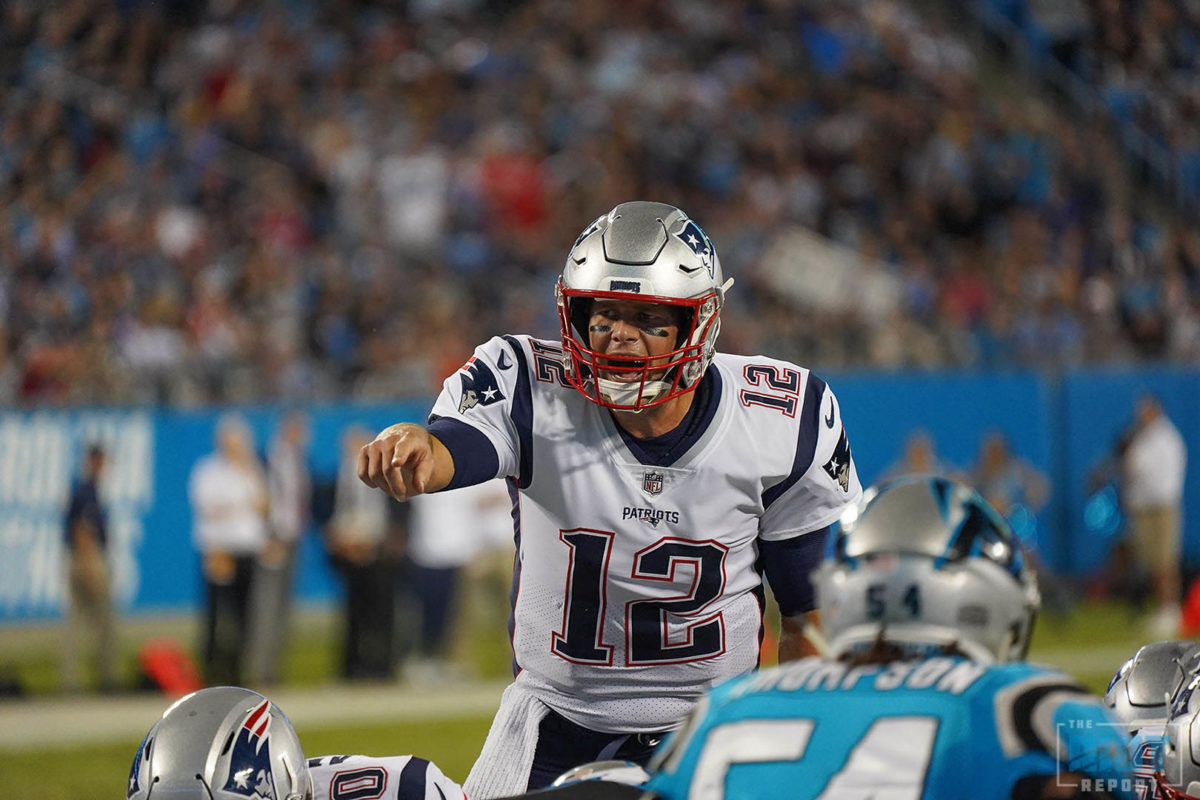 Brady and the Buccaneers will travel to Charlotte for the second matchup of the season between the Panthers in mid-November. This arguably could be the toughest stretch of the season for the Panthers as they will play both the Saints and Chiefs and a tough Falcons team on a short week.
Week 11 — (Nov. 22) — vs. Detroit Lions (3-12-1)
Right before Thanksgiving, the Panthers will host a Lions team that should be better than their 2019 record indicates. Last year, quarterback Matthew Stafford was limited to eight games because of a back injury and Detroit improved on both sides of the ball this offseason as they added No. 3 overall draft pick Jeff Okudah and second-round pick running back D'Andre Swift.
Week 12 — (Nov. 29) — at Minnesota Vikings (10-6)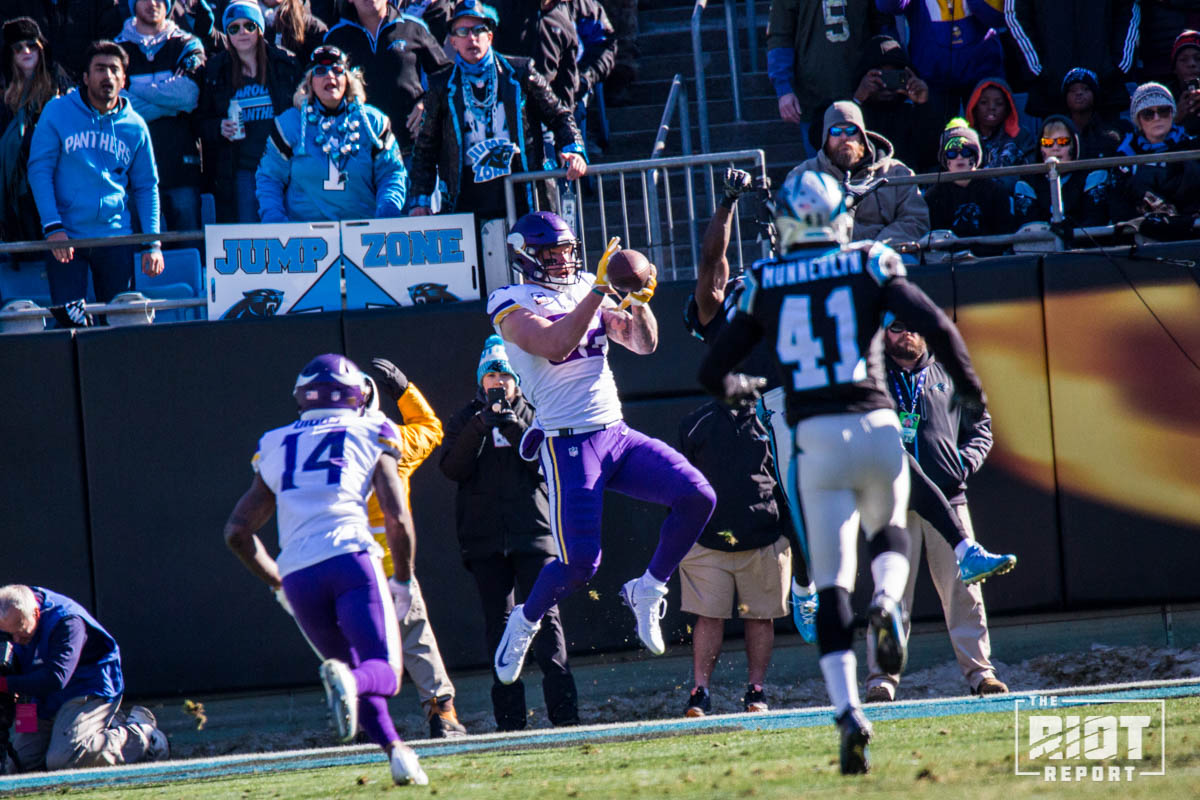 Carolina will face a playoff team from last year right before their late bye week – their latest bye since 2001 – as they will travel to Minneapolis to play the Vikings. Minnesota's season came to an end in their divisional-round loss to the eventual NFC Champion San Francisco 49ers last season. Quarterback Kirk Cousins had recorded a career-high 107.4 rating as he threw 26 touchdowns and only six interceptions. The Vikings also have a new receiver in first-round draft pick Justin Jefferson, who the Panthers' young secondary will need to keep an eye on.
Week 13: Bye
Week 14 — (Dec. 13) — vs. Denver Broncos (7-9)
The first season of the Vic Fangio era had its ups and downs. But the Broncos almost finished .500 as quarterback Drew Lock showed a lot of promise as a rookie; so the team decided to build around him by adding running back Melvin Gordon and wide receivers Jerry Jeudy and KJ Hamler to compete in the explosive AFC West.
Week 15 — (Dec. 19 or Dec. 20) — at Green Bay Packers (13-3)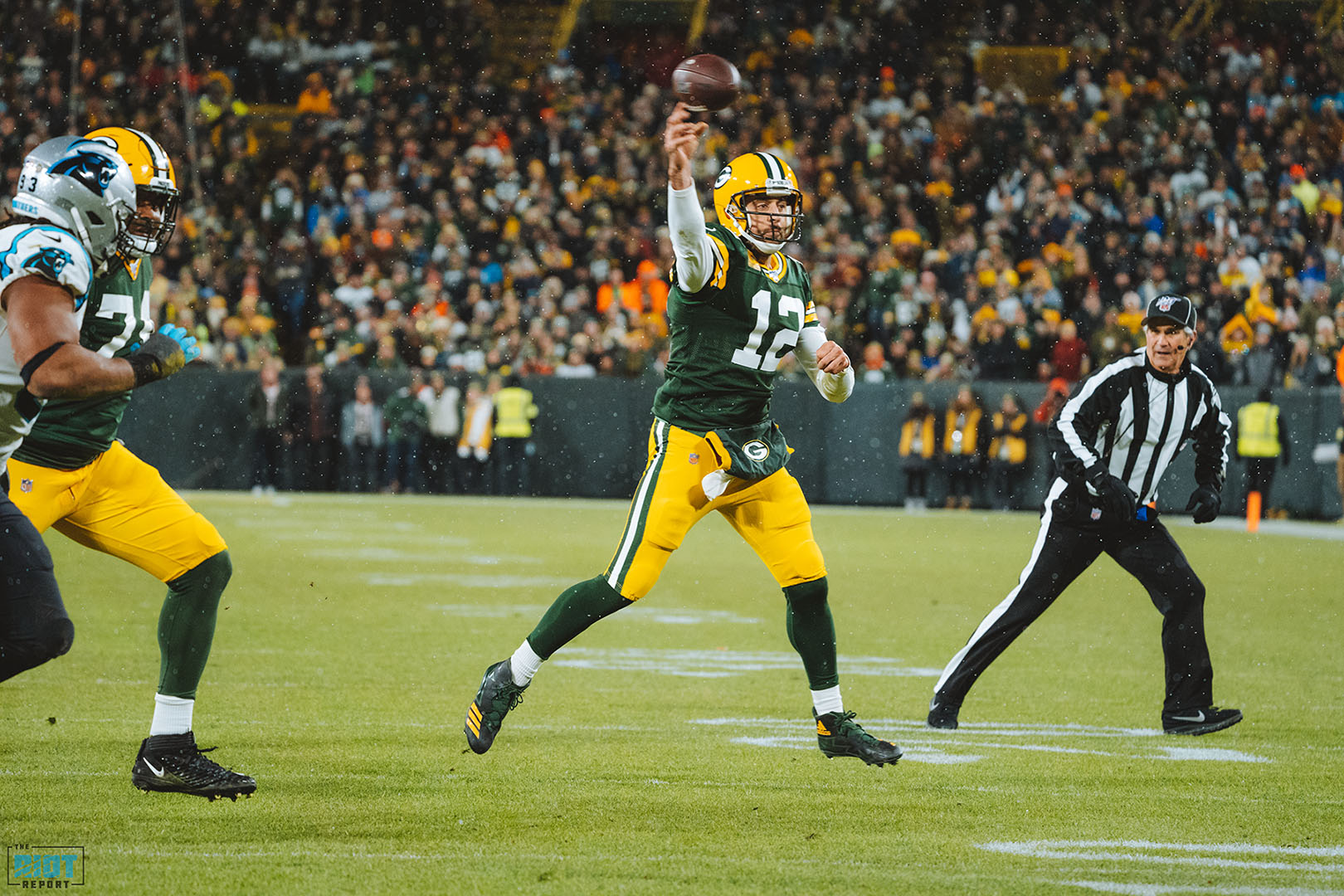 Last season when the Panthers visited the Packers, it was snowing at Lambeau Field. That certainly could also be the case in their game in 2020 as Carolina will travel to Wisconsin in late December. Aaron Jones rushed for three touchdowns in the 24-16 win over the Panthers, With the possible snow, the running game could be a factor once again; the exact day and time will be determined midway through the season, but last year, the NFL had a triple-header in Week 16 on Saturday, December 21 – could they do something similar this season.
Week 16 — (Dec. 27) — at Washington (3-13)
The Redskins sideline will look a little different this season with a familiar face on their sideline. Ron Rivera will get a chance to face his former team in the next to last week of the regular season in a game that might have implications on the draft order in 2021. Last year, Carolina fired Rivera two days after their loss to – what a coincidence – Washington. The Panthers will also see linebacker Thomas Davis, who spent 14 seasons with the team, in addition to multiple former coaches and Kyle Allen, who started the majority of Carolina's game last season.
Week 17 — (Jan. 3) — vs. New Orleans Saints (13-3)
Just like last season, the Panthers season will conclude by hosting the Saints. Carolina will hope this year's game will go a lot better than the regular-season finale in 2019 did when they lost 42-10. This game will likely have NFC South and possible home-field advantage implications for the Saints.