The culmination of thoughts, rumors and mutterings under breath at the corner of Mint & Morehead Streets in uptown Charlotte was confirmed early Tuesday morning; 2017 All-Pro guard Andrew Norwell, originally signed by the Panthers as an undrafted free agent after the 2014 draft, has left for greener pastures in free agency.
Emphasis on greener.
The Jacksonville Jaguars have agreed in principle to a five-year, $66.5m deal with the former Buckeye, with $30m of the deal reported to be guaranteed; that contract will make Norwell the highest paid guard in the league by all measures: total value, average per season and guaranteed money. While the Panthers made it clear that they would have liked to have kept Norwell, they gave a four-year, $45m extension to right guard Trai Turner before last season began, and General Manager Marty Hurney told Panthers.com earlier this year that "you can't invest an overly high percentage of your salary cap into one position and weaken others."
"It's going to be tough," Head Coach Ron Rivera said earlier this month at the Combine about keeping Norwell. "Again, that's something that Marty's got to work through and look at the cap and really make his decision based off of that. We've talked about what Andrew means to us, what he can mean to us and what happens if we can keep him or what happens if we can't keep him, so time will tell."
How much of the decision to let Norwell go was based on the decision to extend Turner? While it certainly can't be viewed as an either/or proposition, once that much money was invested into the guard position, it makes it nearly impossible to put an offer on the table that would give the Panthers not only the highest paid guard in the league, but the second-highest guard duo in the NFL behind the Oakland Raiders.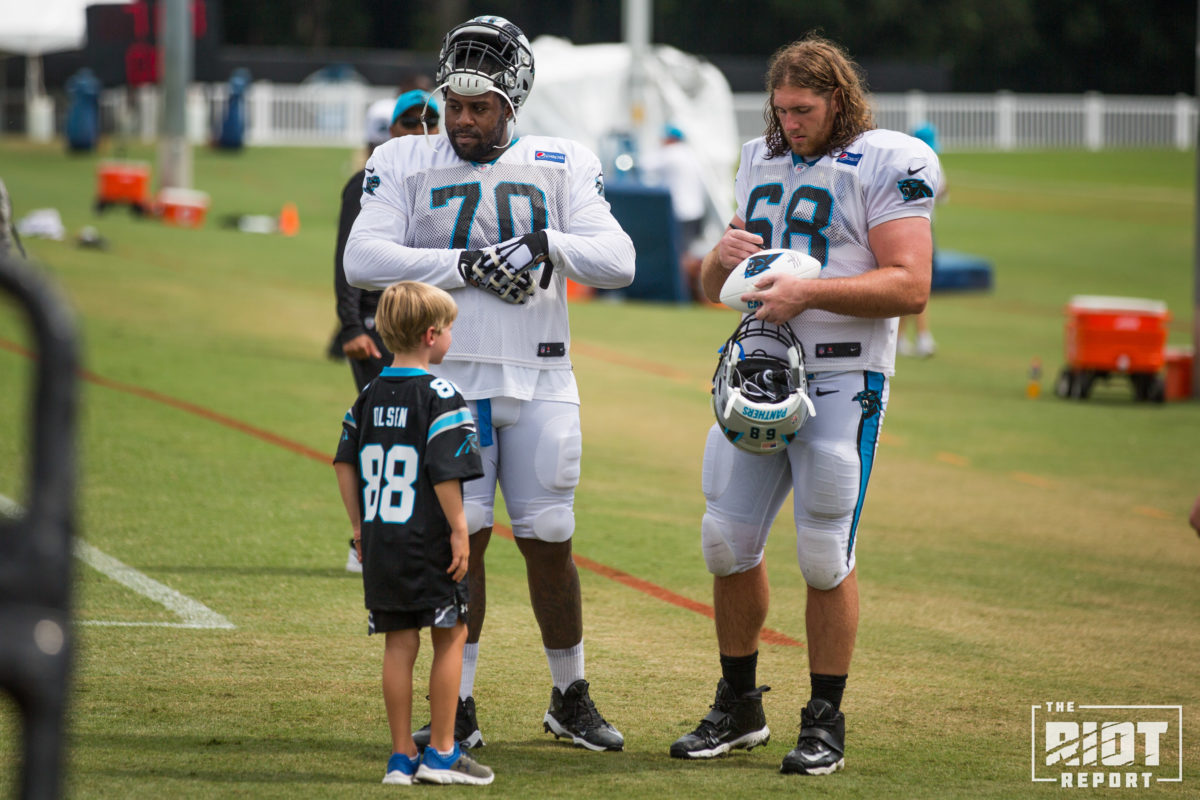 "I think that does impact it, obviously, because Trai has been such a solid player for so many years," Rivera explained. "He's been a focal player. Andrew being an All-Pro this year, that's certainly raised the bar and deservedly so. Andrew had a terrific year and he's been nothing but a solid player for us every season."
While Panthers fans will be sad to see the All-Pro leave in free agency, this year's draft class of interior linemen is extremely deep and talented, and backup Tyler Larsen, just tendered an offer to stay with the team for 2018, has said that he feels comfortable playing guard as well; 2017 second-round pick Taylor Moton is expected to at least compete for the guard spot in training camp, although indications are that the coaching staff prefers him at tackle.
In addition to Norwell signing with Jacksonville, free agent wide receivers Sammy Watkins and Allen Robinson, once thought to be high-end possibilities to sign with Carolina, signed with the Chiefs (3/$48m) and Bears (3/$42m) respectively.
These deals, while agreed to, can't be officially signed until 4PM Wednesday, when the league year officially begins.