While the stock market had a huge rebound on Wall Street, the offices on Mint Street were having a bit of a Black Friday in their own right as the Carolina Panthers finished off a week of roster cuts by releasing defensive end Stephen Weatherly and punter Michael Palardy while informing safety Tre Boston that he would also be released as soon as the new league year begins.
Those three cuts followed the release of veteran defensive tackle Kawann Short earlier this week – the roster moves will create about $16.4m in cap space – welcome relief after the league sent a memo instructing teams to expect a floor for the salary cap to be $180m in 2021, down from $198.2m last season.
The Panthers cleared $5.9m by releasing Weatherly, $3.5m with Boston, $1.78m with Palardy and $8.6m with the release of Short – Boston's release will be designated a post-June 1 transaction, a source told The Riot Report, which will spread his dead cap figure over the next two seasons. By informing him of his release, the 28-year old Boston and his camp can begin the process of finding his next team.
The team reportedly would be interested in bringing back Short at a lower cap figure, a la Charles Johnson in 2016.
Both Boston and Weatherly were signed less than a year ago, but both were inked by former general manager Marty Hurney – Matt Rhule said last offseason that some of the personnel decisions, especially those around players who had already been in the building, had to be made based on Hurney's recommendation. Boston was always considered to be a exuberant and vocal leader in the locker room and started all 16 games in 2020, amassing 95 tackles while allowing a career-high 69.2 reception percent for 319 yards and three TDs, per Pro Football Focus.
The emergence of Jeremy Chinn in his rookie season and the desire to play the former second-round pick at his more natural safety position next season may have played into the decision to release Boston – with the cap decreasing for the first time in over a decade, 2021 is not the offseason to have a large salary cap figure and a younger, cheaper player behind you on the depth chart.
Stephen Weatherly had a disappointing season in 2020, starting nine games before going on injured reserve with a finger injury but only recording 17 tackles and three QB hits in over half the year – a combination of young edge rushers like Yetur Gross-Matos and Marquis Haynes and a cap figure north of $5m, Weatherly was expected to be a cap casualty, as was Michael Palardy, who spent 2020 on injured reserve after tearing his ACL before training camp.
Rookie punter Joseph Charlton landed 21 of his 45 punts inside the 20-yard line, and his 40.8-yard net average was fourth all-time in franchise history – he was also named NFC Special Teams Player of the Week in Week 16. Palardy, who ranks second all-time in career net punting average (40.3) among players with at least 10 games played, will almost certainly catch on elsewhere – his 2019 season was among the best of his career.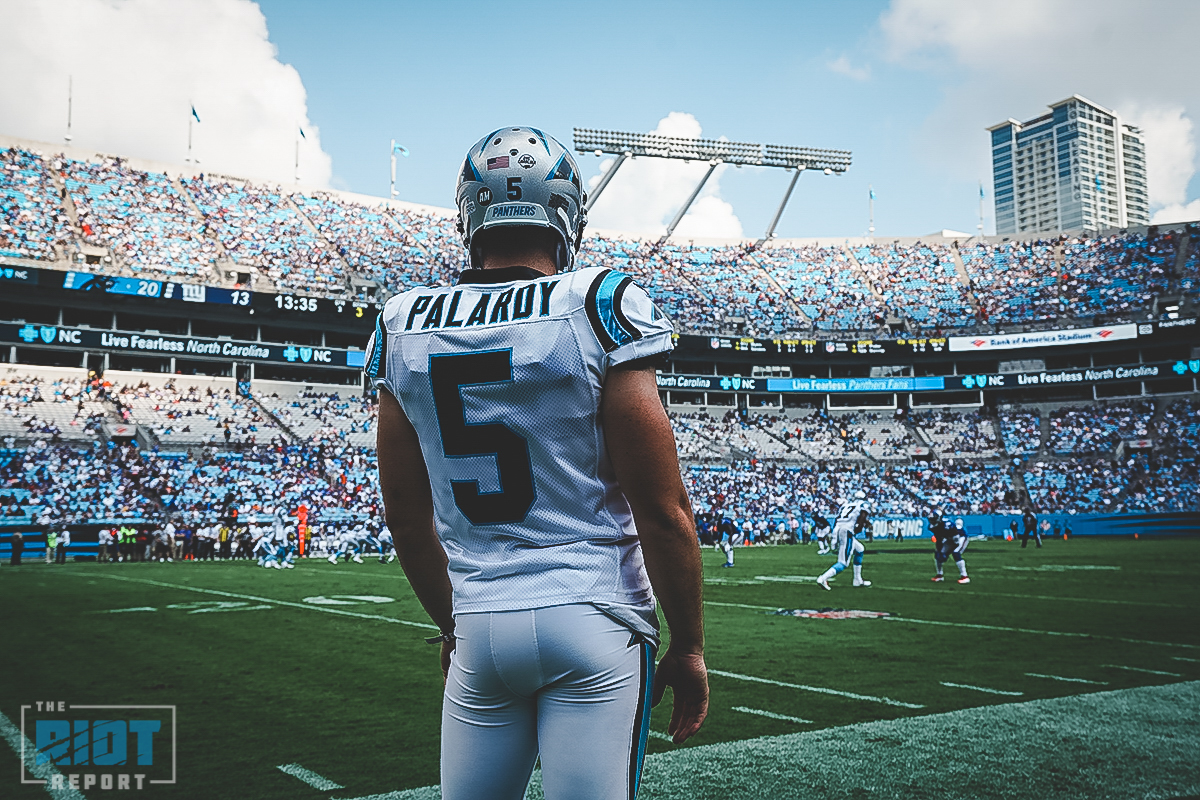 Dominoes will continue to fall in Carolina as the Panthers continue their transformation into a team built in Matt Rhule, Scott Fitterer and David Tepper's image – the richest owner in the league has made no qualms about his desire for a new quarterback, particularly a former Clemson Tiger currently residing in Houston. Those talks will continue to be ongoing and a trade – should it occur – would likely have far-reaching roster consequences as a franchise quarterback of Watson's caliber at such a young age is available via trade for perhaps the first time in NFL history.
The Panthers also need to figure out a solution with right tackle Taylor Moton, whether it is a franchise tag of over $14m next season, or a long-term deal that will keep the former second-round pick in Carolina for multiple seasons – currently, the Panthers have only three offensive linemen under contract.
They also need a cornerback to start opposite Donte Jackson, a three-technique to replace Short and surely whoever is playing quarterback would love a pass-catching tight end to help him in the red zone. Not to mention that if they can't coax Watson out of Houston, they'll need to figure out what's going on at the quarterback position as it seems clear Teddy Bridgewater's days are numbered in Carolina.
Either way, these moves are simply the beginning of yet another offseason of huge changes in Charlotte.
Buckle up.