It's the kind of thing that brothers dream about when they're playing in the backyard as they toss the pigskin back and forth – the opportunity to play their favorite sport at a professional level. But the odds of making it to the NFL are slim. The odds of both brothers making it to the NFL are even slimmer.
It happens occasionally, but what we'll be seeing on Sunday when Eric and Justin Reid take the field on Sunday is still a rarity – and something the brothers have been dreaming about for a long time.
Eric, who is five years older than his brother Justin, said the two have been talking about playing on the same field in earnest since Justin's sophomore year at Stanford where it appeared like there was a chance the younger Reid might make the NFL – and Eric hoped he was still in the league when Justin made it. Then Justin was drafted 68th overall by the Texans and in his second season, the Panthers were on the schedule.
The playful trash talk that anyone with a brother would recognize began soon thereafter.
"We've been talking about this for a while now," said a grinning elder Reid. "He's never beaten me at anything, so it ain't starting now."
"Well, he's faster than me – so I guess there's that."
Later, while talking to reporters, he remembers that his younger brother returned an interception for a touchdown in Week 11 of his rookie season and grins.
"And I've never had a pick six, so he's beating me at that too."
The brothers' paths haven't crossed, with the five-year age gap just enough to keep them out of high school at the same time – although they had similar paths to the safety spot they both occupy currently. Both Reids started at running back and were replaced in high school – Eric by Eddy Lacy and Justin by Landon Collins – and forced to switch to the secondary.
That turned out pretty well for both of them.
"I always was trying to toughen him up, I always was hard on him – I think it worked out," said Eric. "It makes me proud. You want your family to do well, so seeing him do well, it just makes me happy."
"That's what family does – football or not. Grown folks have passed on their wisdom to me and I tried to do the same for my siblings."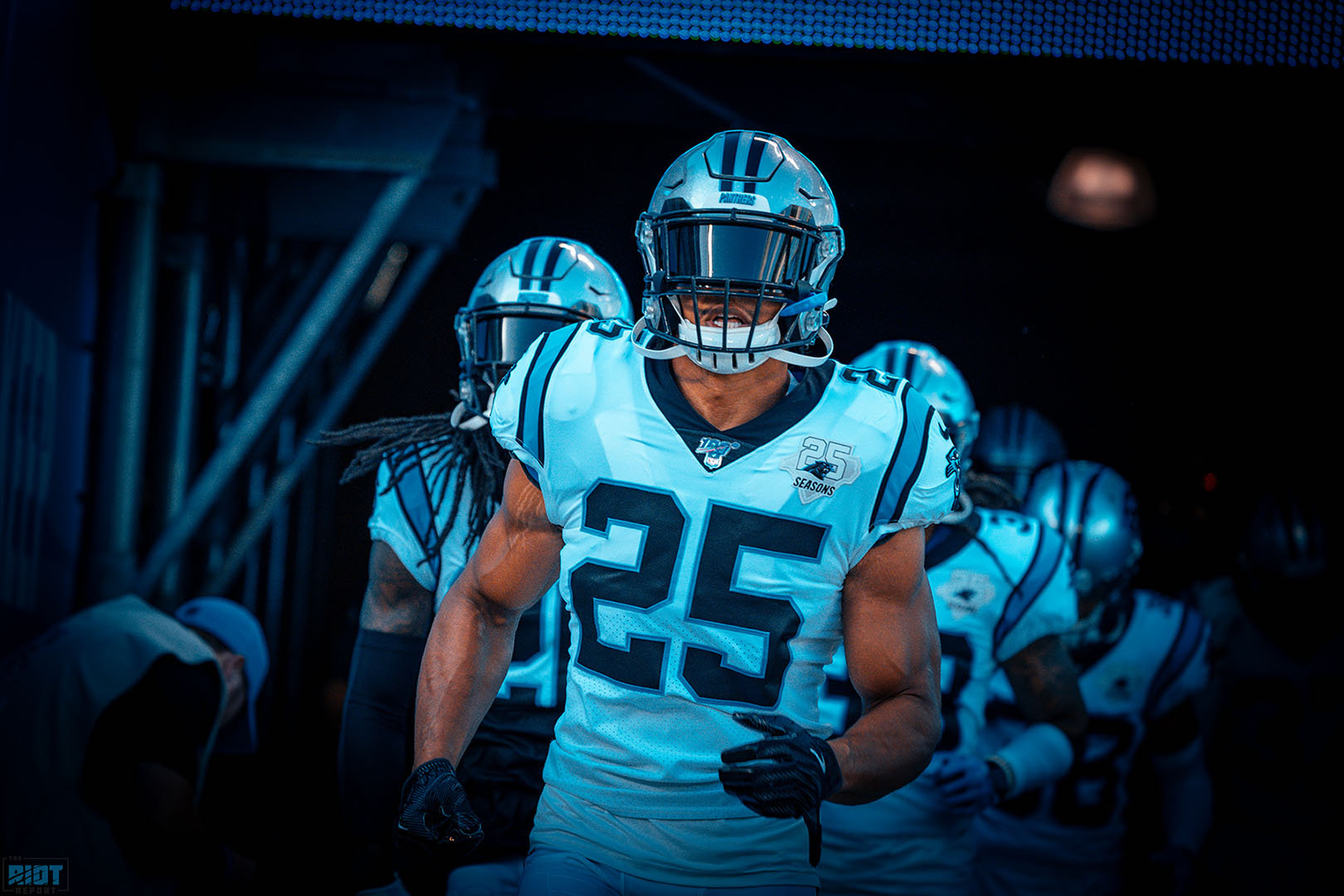 The Reids will have a lot of family on hand at the battle of the siblings – and while their parents Eric, Sr. and Sharon, will be wearing jerseys split down the middle for both of their sons, younger brother Justin is lobbying the rest of his family – almost 30 of them will be in attendance – to support the home team.
"This is a really special moment in my life. This is going to be something that I'm going to remember forever," Justin said this week. "It's a huge moment for all of us. They're all going to be showing a lot of support – my parents already have the split jersey made."
"[Eric has] always been a role model and a mentor for me – taught me a lot about football, a lot about life – so that's really what makes this so special."
Bettttttt‼️ 😂 First time for everything! https://t.co/HWmgdPx8D4

— Justin Reid (@jreid_viii) September 25, 2019

Eric says it doesn't matter what his parents wear – 'I know who's going to win,' as the good-natured ribbing continued through the media this week. Eric said while they won't be on the field on the same time, the older brother will be talking trash from the sidelines – but there won't be any wagering between the brothers. Other than bragging rights, of course.
As a third-round pick, Justin is on the rookie pay scale with a four-year, $4m contract and a base salary of $663k this season. His older brother signed a three-year, $22m deal this offseason.
"We always have bragging rights, but I don't want to take his money."