Yesterday, I saw Cam Newton's Instagram post – and it really hit home with me.
Several times throughout this season – specifically after putting in tons of work to execute one of our Away Game Experiences only to have the Panthers lose the game in heartbreaking fashion – I've felt that same way. In those moments, all I've wanted to do was get home to my wife and kids.
Obviously, I'm not a professional athlete dealing with a recurring injury, on-field regression, or team losses, but I do know what it's like to put everything I've got into something I care so much about and have the feeling of coming up short and letting everyone down – in those moments of feeling disappointment and sadness, I can certainly relate to wanting to be with my family, the ones who love me unconditionally.
But one thing that I have learned the last few years with being a part of the Roaring Riot is that we are family – an extended family. Just because we don't have the same last name or look the same or live in the same city or even the same country, the Roaring Riot is truly a community of family and friends connected through our love of the Carolina Panthers. It includes our members. The players. The front office staff. All the Panthers fans who share our passion for the team.
And it most definitely includes Cam Newton.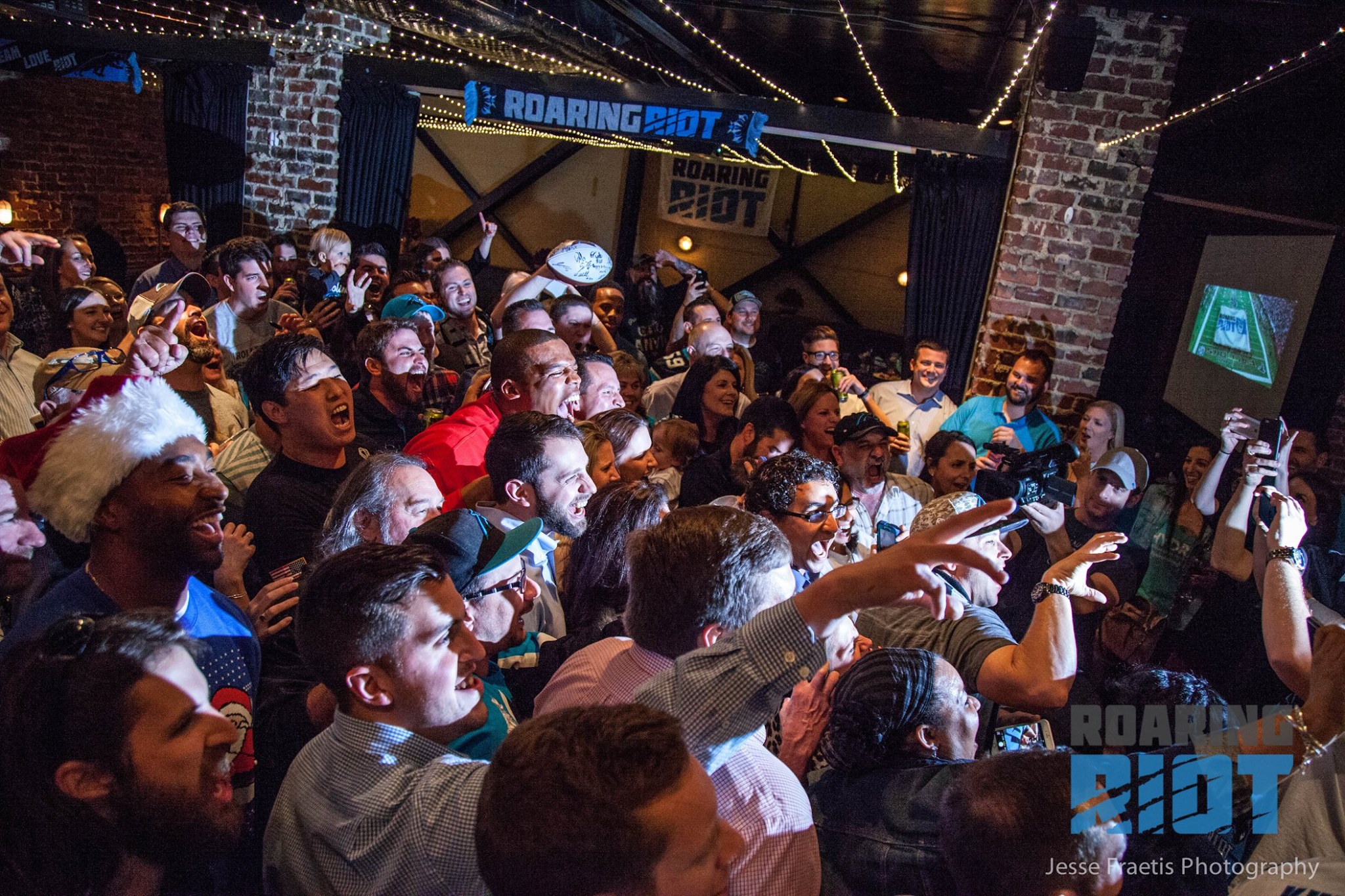 And as family members naturally look to uplift one another in low times, I wanted to take the opportunity to say a few words to Cam – on behalf of our family.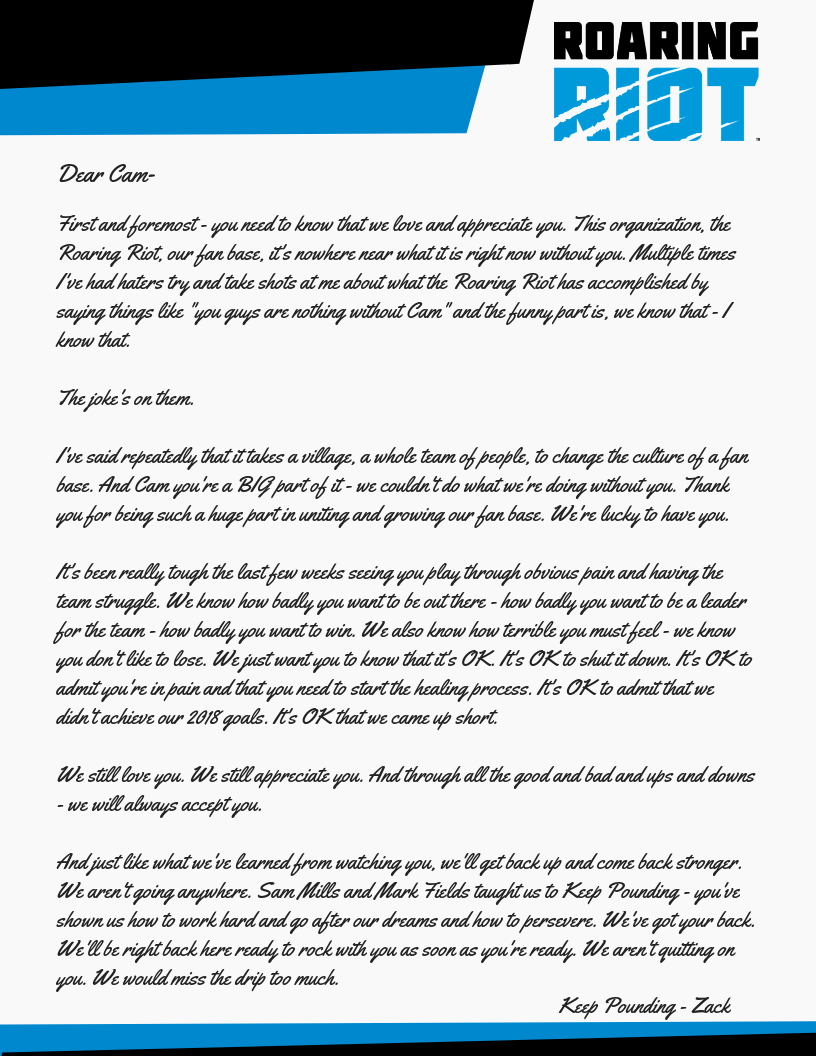 Dear Cam-
First and foremost – you need to know that we love and appreciate you. This organization, the Roaring Riot, our fan base, it's nowhere near what it is right now without you. Multiple times I've had haters try and take shots at me about what the Roaring Riot has accomplished by saying things like "you guys are nothing without Cam" and the funny part is, we know that – I know that.
The joke's on them.
I've said repeatedly that it takes a village, a whole team of people, to change the culture of a fan base. And Cam you're a BIG part of it – we couldn't do what we're doing without you. Thank you for being such a huge part in uniting and growing our fan base. We're lucky to have you.
It's been really tough the last few weeks seeing you play through obvious pain and having the team struggle. We know how badly you want to be out there – how badly you want to be a leader for the team – how badly you want to win. We also know how terrible you must feel – we know you don't like to lose. We just want you to know that it's OK. It's OK to shut it down. It's OK to admit you're in pain and that you need to start the healing process. It's OK to admit that we didn't achieve our 2018 goals. It's OK that we came up short.
We still love you. We still appreciate you. And through all the good and bad and ups and downs – we will always accept you.
And just like what we've learned from watching you, we'll get back up and come back stronger. We aren't going anywhere. Sam Mills and Mark Fields taught us to Keep Pounding – you've shown us how to work hard and go after our dreams and how to persevere. We've got your back. We'll be right back here ready to rock with you as soon as you're ready. We aren't quitting on you. We would miss the drip too much.
Keep Pounding,
Zack