For the past three months, as Matt Rhule and the Panthers have molded a new iteration of the Carolina Panthers after the previous era was painfully torn down to the studs, there has been a thread that has inevitably needled it's way through every storyline of the offseason.
Imagine running the Panthers social media since March 24th.
There has been no escaping the former MVP and face of the franchise who, for the past 96 days, has been the 6-5, 230-pound elephant in the room, the unspoken name around every tweet, every Instagram story and every Facebook post – whether it was a virtual background for your phone, a sixth-round defensive tackle or simply a humble profile about the running backs coach, if you scrolled far enough, the replies always brought up the same topic.
Whenever Matt Rhule would speak, he was asked about it, up to and including earlier this week – should the Panthers choose to tweet about the new coach, Twitter would be quick to remind them that he said he would love to coach the Panthers' former franchise quarterback only a few weeks before he was released.
Teddy Bridgewater will have every throw, scramble, interception, touchdown and Sunday Giveaway scrutinized for every single snap he is in Carolina because of the QB1 Effect; any article about the new Panthers QB was met with not excitement and positivity, but bitterness about the one who not only got away, but was still unsigned.
Marty Hurney's legacy will always be as the GM who both drafted and released the best player in Carolina Panthers history – don't let an ill-advised Twitter graphic that was comprised of retired players fool you about where Cam Newton ranks among Panthers' greats.
And now, 96 days after the Panthers released their former franchise quarterback, after dozens of social media posts in which he declared himself fully healthy, played basketball with Todd Gurley and Quavo or did workouts with Odell Beckham, Jr, after the collectives of Panthers Twitter and Panthers Facebook have spent the hours they might have spent outside – although, let's be honest, do Twitter users go outside? I don't – during the quarantine of the COVID-19 pandemic continuing to express chagrin over highlights of a begotten era.
Your organization, literally from top to bottom, is a dumpster fire, and just when we all think you couldn't possibly get any worse, you leave Cam Newton, the superhero who against all odds made you relevant, off this list.

WTF, Carolina Panthers…. pic.twitter.com/OqoNjvLN15

— Jess 🦅💚 (@JessBleedsGreen) June 18, 2020
No NFL player, perhaps no athlete in the world, was more affected by the COVID-19 pandemic. While fans and national pundits struggling to find new topics to discuss – remember that the above graphic was somehow national news – insisted it was the timing of Newton's release by the Panthers that kept him a free agent for so long, it was likely a combination of things.
Coming off a foot surgery which followed a shoulder surgery he was never able to prove himself fully healthy from, Newton wasn't able to fly to Los Angeles, Jacksonville or even to his final destination in New England, where he signed a one-year, incentive-laden deal worth up to $7.5m on Sunday evening, according to multiple reports, to corroborate Newton's social media posts. Then consider a QB market that certainly seemed as if the only starting QB job remaining was in the same place where Newton had suffered the Lisfranc injury that started the train that came off the tracks in Carolina and would eventually have it's final stop.
With those two things as your main ingredients and a sprinkle of perhaps Newton wanting a bigger deal or simply Bill Belichick wanting to wait until after the virtual offseason was over so he didn't have to address the media about their new quarterback and it's a recipe for a quarterback who, when healthy (#thephrasethatpays), was more talented than half the starting QBs in the league remaining without a job for more than three months.
But all that is over now – and maybe the Panthers, and their fans, can start to move forward.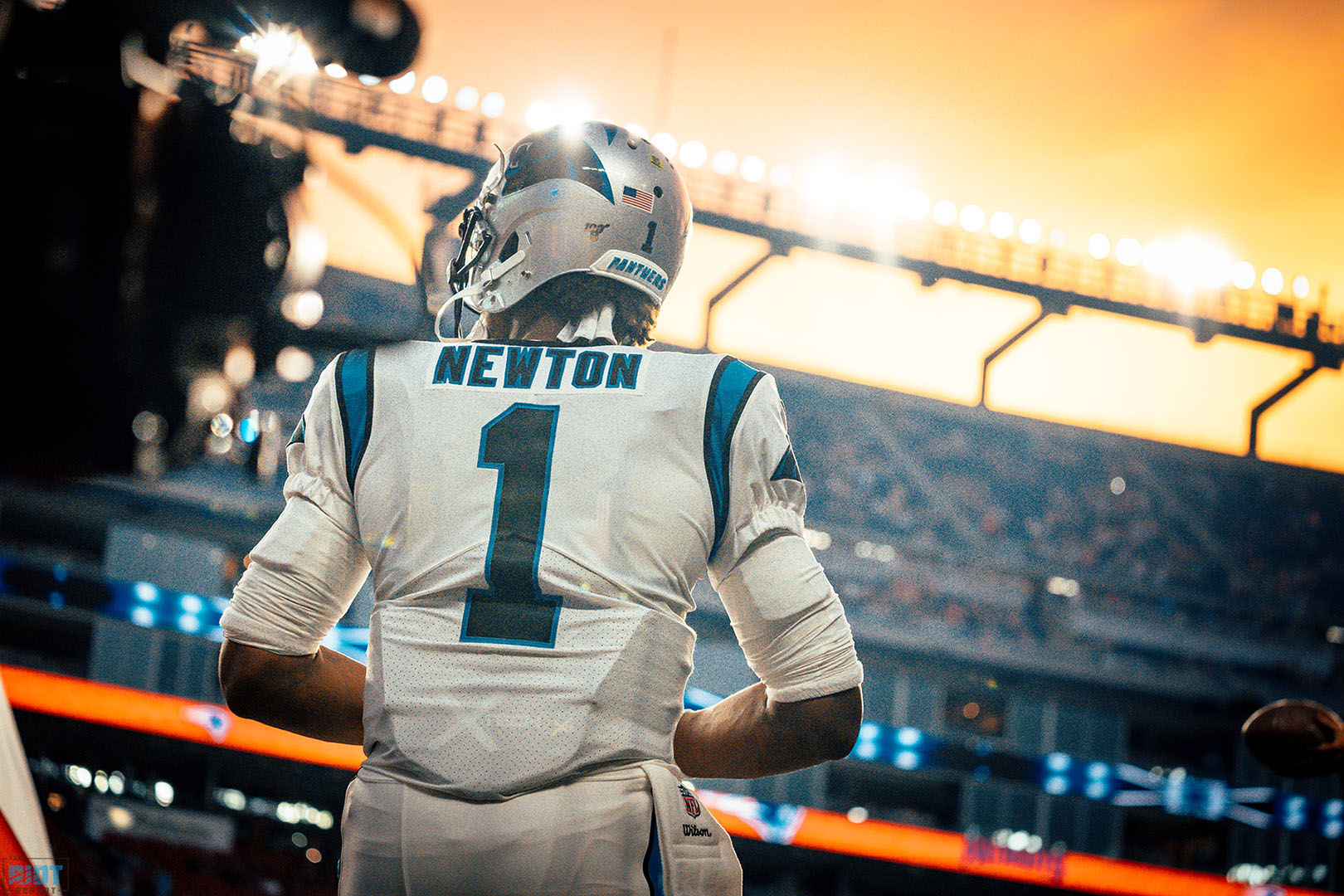 While Newton remained unemployed, he cast a fedora-shaped, outsized shadow over everything the Panthers have attempted to try and rebuild over the past few months.
A new coaching staff hungry and ready to be the opposite of what the previous staff was, from their defensive coordinator realizing that a 2019 first-round pick should not be a little-utilized special-teamer but a three-down wreaker of havoc to the youngest offensive coordinator in league history anointing Curtis Samuel as 'critical' to the team's success. A 27-year old quarterback who was a Pro Bowler the last time he had a full-time job. A defense that is completely different than the one last year that – while it had recognizable names – could not stop any of you, let alone an NFL running back, if you took a handoff up the middle in the red zone. The best running back in the league.
All things that fans should be excited about – and there are plenty more.
Now perhaps the Panthers can start to move into the fifth stage of grief after shouting denial and anger for so long, perhaps every story on the team's website will not lead to bargaining, every tweet will not give rise to depression. Newton's one-year deal will pay him less than he's worth for 2020 with the hope that he can use that prove-it deal to do just that in New England and begin to heal the wound on his ego, reputation and legacy that March's release caused.
The next week – and probably other days when Newton releases YouTube videos or the Patriots release pictures of their new QB in his new jersey – will still be hard, but they'll be on the other side of the mountain, rolling downhill towards something new. Don't worry. Someday, Newton will be back – franchise greats always return, just ask Julius Peppers or Steve Smith.
But for now, Newton will get his fresh start in New England while Panthers fans – and perhaps the Panthers themselves – can get one of their own.
I hope he stays healthy and loves playing the game again. That is a fun Cam to watch play. I'm pulling for him.

— Libby Waldrep 🇺🇸 (@Lwaldrep) June 29, 2020