On the same day that Ron Rivera held his final press conference in the media room at Bank of America Stadium after being relieved of his head coaching duties by Panthers owner David Tepper, the upheaval continues for the Carolina Panthers franchise as quarterback Cam Newton will undergo foot surgery, just under a month removed from being placed on injured reserve.
NFL Network's Tiffany Blackmon reported the news first.
Newton suffered the foot injury, originally classified as a midfoot sprain, during the Panthers' Week 3 preseason matchup with the New England Patriots. After an obviously hobbled Newton performed poorly in the first two games of the 2019 season – both Panthers losses – the former MVP was absent from practice and the injury, which was soon after identified as a Lisfranc injury, was called 'day-to-day' by Marty Hurney.
That was almost three months ago.
After a visit to Dr. Robert Anderson on November 1st produced a recommendation for more rest and rehab for the Panthers' franchise quarterback, Newton was placed on injured reserve the next week. The murky circumstances surrounding Newton's injury continue with the decision to have surgery almost a month after that recommendation for more rest and rehab. The type of surgery is unclear for Newton – a simple procedure could have him back in time for the start of the league year in March, while a more complex surgery has a timeline that would likely keep him out closer to six months.
"There are situations where the Lisfranc needs to be operated on," said Dr. Anderson in a 2013 interview. "If the joint is out of place or has a bone injury or has significant instability, then those are reasons for surgery and surgery is basically done to stabilize those joint injuries with a combination of screws or metal plates. That can take 5-6 months to recover from surgery."
"You usually have to stay completely off the foot 6 to 8 weeks after surgery. Then they're in a boot for six weeks. Then they can begin the rehabilitation process, which can take about three months after that."
Ian Rapoport reported last month that Newton was contemplating surgery that might keep him out 8-10 weeks.

While there are still questions to be answered, perhaps this surgery will provide clarity for not only Newton, but for the Panthers – and hopefully end the cycle of rehab and injury that the QB has had over the past three years; Newton had surgery in March of 2017 to repair a partially torn rotator cuff that kept him from participating fully in training camp that season and then had an arthroscopic procedure this January on the same shoulder.
"I'll tell you right now, we saw last year, until the Pittsburgh game, what a healthy Cam could do," said Rivera in his final press conference. "I think [a return to health] is the most important thing – the frustration, as we all saw it with Andrew Luck, is always being hurt and always rehabbing."
During the Panthers 6-2 start last season, Newton threw for 1,893 yards, 15 touchdowns and had a 100.8 passer rating to go with completing 67.3% of his passes while rushing for 342 yards and four scores.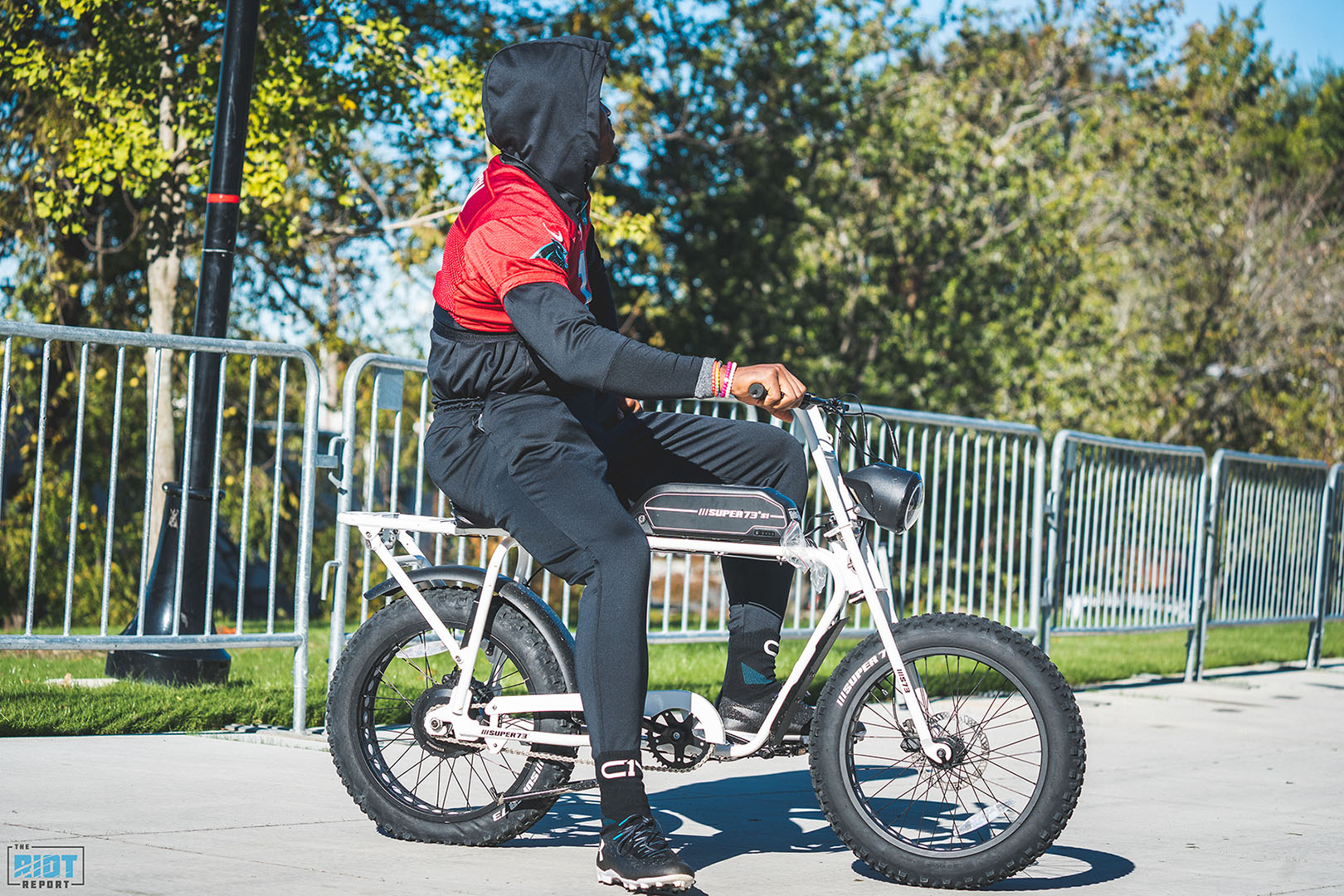 Now Newton will enter the offseason of a contract year again rehabbing an injury, this time after foot surgery – questions will continue to swirl not only about whether or not Newton will be fully healthy in time to participate in offseason activities, but whether or not he will be in a Panthers uniform next season – that question will almost certainly figure into the decision making of a potential coaching hire.
"If I'm a coach, what do I look at?" said David Tepper Tuesday afternoon. "You may say that a coach is going to look for the best quarterback around….well, look, hopefully, Cam's healthy. I frankly don't know and neither does Cam right now. By the way, the last time I looked, there's three quarterbacks on this team – Kyle Allen, who you've seen a lot of, still young; Will Grier, who hasn't been it yet, who we're developing in a very traditional way who may be very good at some point, and Cam Newton. So there's a lot of possibiliteis here for somebody to look at if they want to come here."
"We're not weighed down by a $36 million a year mistake right now."
In 2020, seven teams will have at least $31m allocated to the quarterback position while the Panthers currently are currently set to pay just under $22m – 15th in the league –  but it's not a foregone conclusion that Newton will play under the final year of his deal, which is set to pay him $21.1m. It also seems unlikely that the Panthers would extend a quarterback who has had three surgeries in four years without seeing proof of health – there are no shortage of questions for the Carolina Panthers.
Most of which won't be answered anytime soon.