Through a quarter century of operations, the Carolina Panthers have always been what you could call a traditional football team.
The three greatest teams in their history – the 1996 team that went to the NFC Championship Game, the 2003 team that went to Super Bowl XXXVIII, and the 2015 team that went to Super Bowl 50 – all had a specific formula for success: They ran the ball effectively and played sound, suffocating defense. And in doing so, the Panthers held true to long-standing conventional wisdom of what makes a championship-caliber pro football team.
The Carolina Panthers, simply put, have always done things a certain way. But that "way" has been met with an existential threat – one that team owner David Tepper has chosen to follow, tradition be damned.
When the Panthers decided to let go of Ron Rivera, the winningest head coach in Panthers history, there was a recurring word that arose. In explaining his motivations, David Tepper time and again harped on his desire to have the Panthers take the same sort of analytics-based approach that has become increasingly popular around the league.
"Given my background, I lived in an analytical world. A stats world. It's about innovative processes. Process management," said Tepper in discussing Rivera's departure. "A guy can do old school process management too, but innovative process management. Modern and innovative techniques."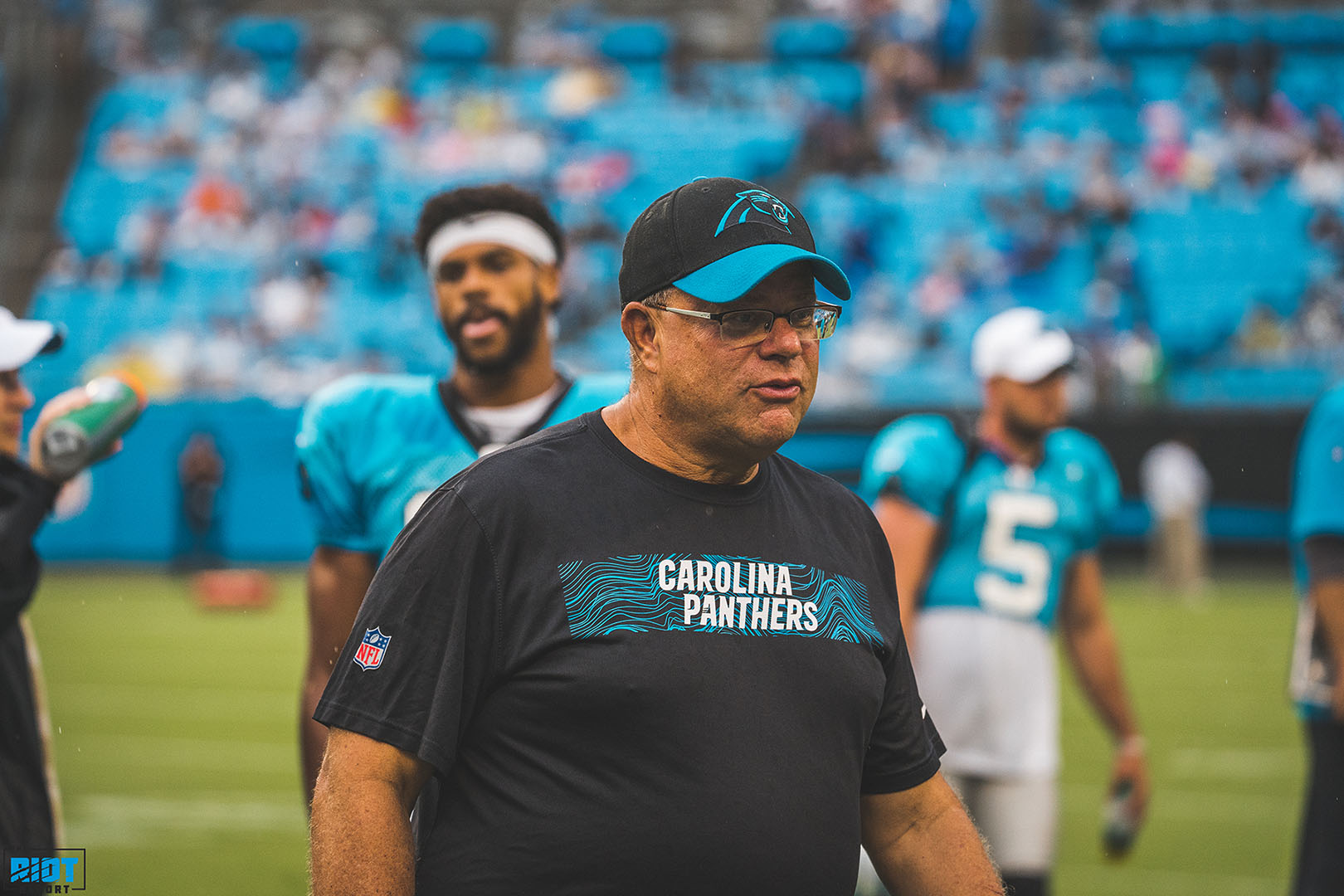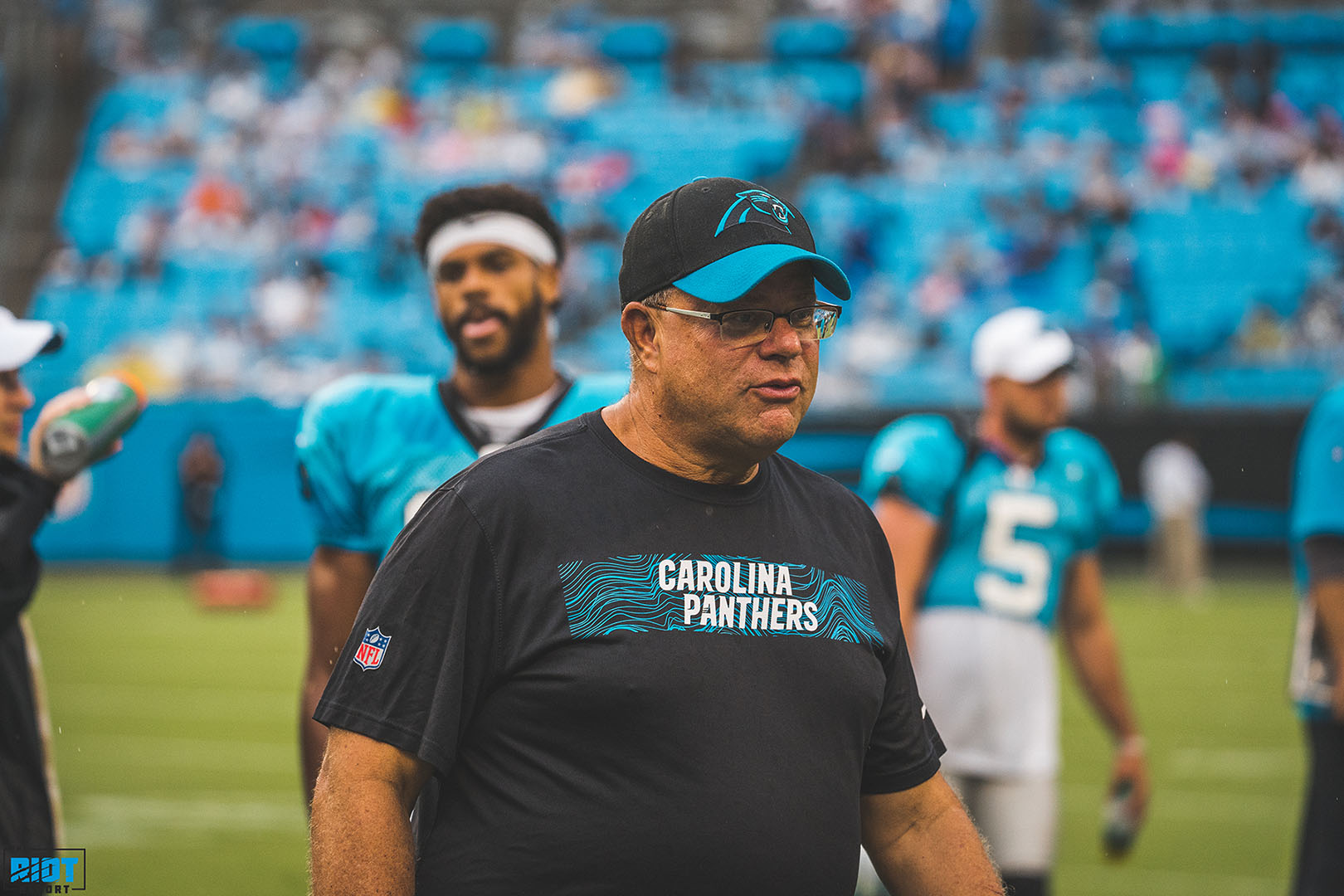 Beyond the Carolinas and in the greater NFL landscape, a culture war has broken out for the very soul of professional football.
As analytics have become more and more popular among front offices and coaching staffs, many of the tenets of traditional football – including philosophies based around a strong run game and strong defense – are being challenged. For most fans and observers, the most-obvious effects of the analytics movement are ideas on how the game should be played – usually, how aggressive teams should be on fourth down or how many times they try a two-point conversion instead of taking an extra point. Others show up when discussing personnel matters: For instance, many analytics proponents question whether or not running back is an actual position of value, and whether it is more important to have a strong cornerbacking corps than a deep core of run-stuffing defensive tackles.
Plenty of football's old guard have been hostile towards the analytics movement, some openly – since being questioned for his decision to take running back Saquon Barkley second overall in the 2018 Draft, former Panthers general manager and current New York Giants GM Dave Gettleman has hardly been reserved in crossing swords with proponents of analytics.
"If that makes me a hater of analytics, because the analytic people say [running backs are interchangeable and one is as good as another], you can't!", Gettleman told Jonathan Jones in August. "If that's the reasoning, that I've become a doddering old fool that hates analytics … That's OK."
No one can accuse Ron Rivera of being a luddite. In nine years as head coach of the Panthers, he was innovative in both how he handled his players and how he made decisions on the football field. His nickname, "Riverboat Ron", came to be because he frequently went for it on fourth down at a time only a few years ago when doing so was viewed as extremely reckless. But this week, both Tepper and Rivera himself have acknowledged something to be true. Despite receptiveness to new practices, Rivera is still an old-school football coach – and in a certain sense, is who he is.
"Ron understood that I would like some of these things done. He accepted it to a certain extent," said Tepper. "He knows where it is, but he also has 35 years in the game of doing things a certain way."
"The numbers are there just to help you – at the end of the day, you've still got to make the decision," said Rivera. "There are certain things that the numbers can't quantify. They can't quantify injuries, they can't quantify the weather. They can't give you a number on whether or not the referee's gonna make a good call or a bad call, they can't talk about momentum. All those numbers there are just to tell you one thing or the other. And at the end of the day, if you make a decision and you lose, you're the one who answers for it – not the numbers."
"The truth of the matter is figures lie and liars figure. You can find a stat to use for whatever you want, but at the end of the day it's about the men on the field. It's about the guys that are calling the plays. It's about the execution of things that happen on the field. That's what I look at as far as football is concerned."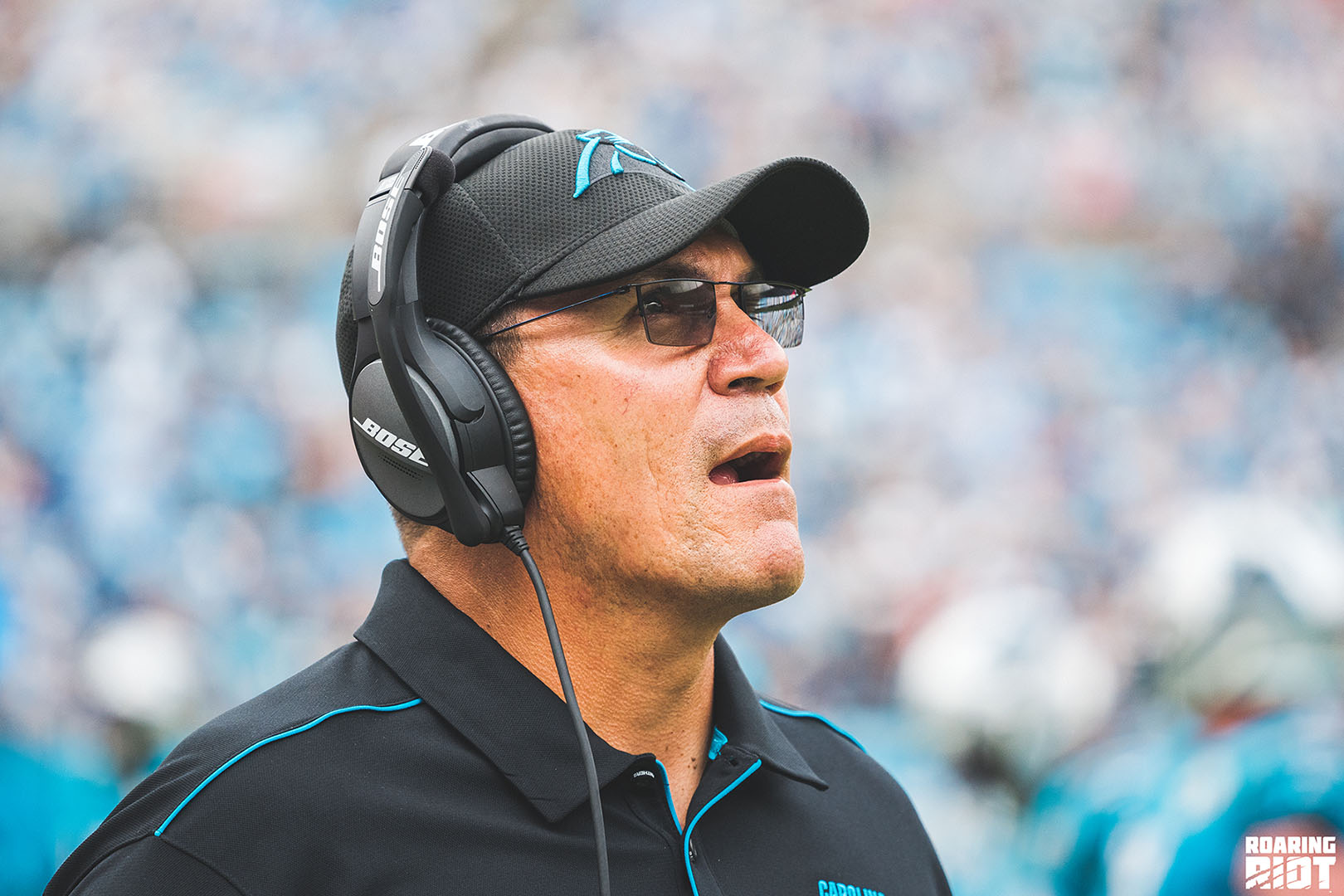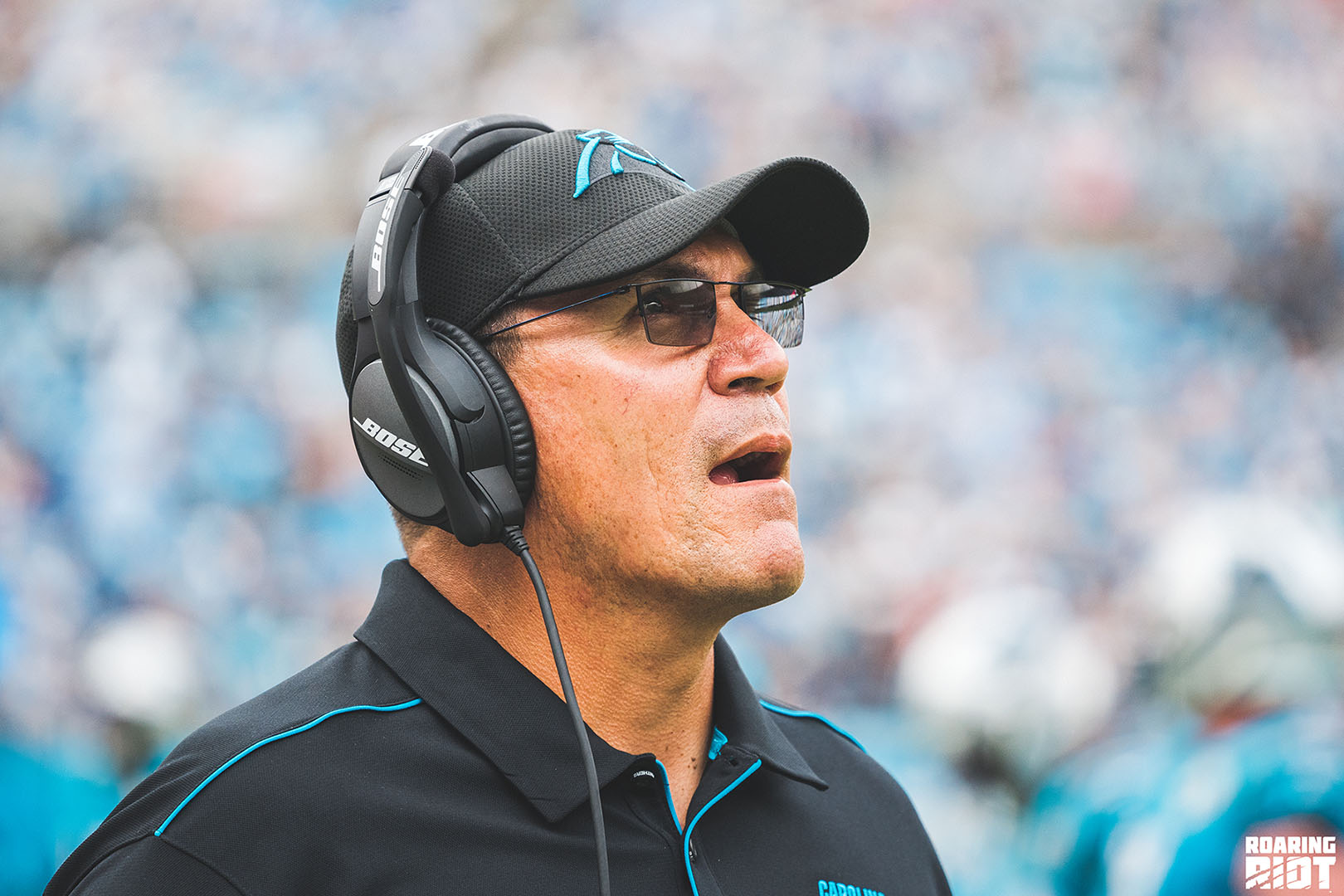 As he heads for his next team, Rivera is in a precarious spot compared to many of his peers. He is a two-time NFL Coach of the Year, universally respected in his profession, and has earned a permanent place in the hearts and minds of the Carolinas through his leadership and winning pedigree. But he is also nearly 58 years old and has made his name as one of football's top defensive minds – a stark contrast to the NFL's trend towards babyfaced offensive coaches, many of whom have placed themselves at the forefront of the analytics movement.
Post-Ron Rivera, the Panthers are now set to become the greatest battleground in the war between traditional football and analytics, particularly because the vision that David Tepper is trying to implement is one that is almost the direct opposite of what Panthers football has long meant. Among the many phrases that longtime head coach John Fox was fond of saying was that "A punt is not a bad play." For someone partial to analytics, "Never punt" is a much more preferable phrase.
For plenty in the football world, the Panthers' approach will be an exciting one with the potential to move the game forward as the 2010s turn to the 2020s. Not everyone, however, will share that sort of enthusiasm. And many of the concerns about an analytics-driven league are very sound ones. In 2016, the Cleveland Browns implemented a radical analytics-based approach under executive Sashi Brown, which resulted in a 32 game stretch that saw the Browns win just one game and go 0-16 in 2017, while yielding a talent-rich – if underachieving – roster in 2019. While that may be an extreme example, there's plenty to be said about the limits of analytics.
Statistics, after all, can't make a tackle in the open field.
Regardless of which side of the fence one lies on, the Carolina Panthers are about to become one of the most important teams in football. Should David Tepper's vision work, and a data-centric approach yield an age of greatness, the Panthers will become the envy of an entire industry and a model franchise to be emulated. If it doesn't, the Panthers will become just one more cautionary tale of the limits of analytics – and their fans will rue the day their team ever parted ways with Ron Rivera.
The most dangerous phrase in the language is 'we've always done it this way.' But that hardly means that doing it a completely different way is safe.