When Christian McCaffrey signed on to Zoom for the first time from his family home in Colorado after signing one of the largest contract extensions for a running back in NFL history, he delighted in the novelty of it all – seeing all of the media's faces pop up in their small boxes, he had a huge smile on his face as he pointed as his screen and asked if we were seeing the same thing that he was.
After what has felt like the longest offseason in NFL history, the new face of the Panthers couldn't have been as enamored with virtual meetings as he was on that day in Colorado – especially after not being able to work with his new teammates or coaching staff in person for months as the NFL went went fully virtual in the face of COVID-19.
But the virtual offseason is over – and now that they're back in the building, McCaffrey is ecstatic.
"It's been amazing, honestly," said McCaffrey about his return to Bank of America Stadium. "Waiting that long for football, I was getting pretty anxious, but now that it's here – obviously, with a new team, new coaching staff, we're all in the building together [abiding] by the rules of COVID and our team has done an amazing job with that. But just being around the guys, getting back to football, it's been really fun."
"Long overdue for us."
The third player in NFL history to record over 1,000 yards both rushing and receiving in a single season spoke to the media – virtually, of course – about how he fits into the Joe Brady offense, his impressions of Teddy Bridgewater and what it was like to be photographer for Vogue for a day.
Here are some of the highlights from the virtual press conference, edited for brevity and clarity:
On the new Joe Brady offense and how it will be different: I think it's going to be a lot of fun. We have so many weapons on offense, from the receiver position to the tight end position to a very talented offensive line and obviously, Teddy at quarterback. For us, it's just about execution. I say it year in and year out, but that's the truth of it. With talent, it's half the battle. Now it's about what we do with the talent. How we execute. How we practice. How we go about communicating. If we get all that done, I think it's going to be really exciting.
How he describes the offense when people ask him about it: It's a fun offense. That's one of the words I'd use to describe it. It's an offense where we're always moving – I'd say it's fast. With all the weapons that we have, we want to play it fast, want to play physical, want to be efficient. And once again, just execute. Once you have the offense down, it's about going out there and making sure your steps are right, your eyes are right, making sure we're communicating – just going out, having fun and playing football.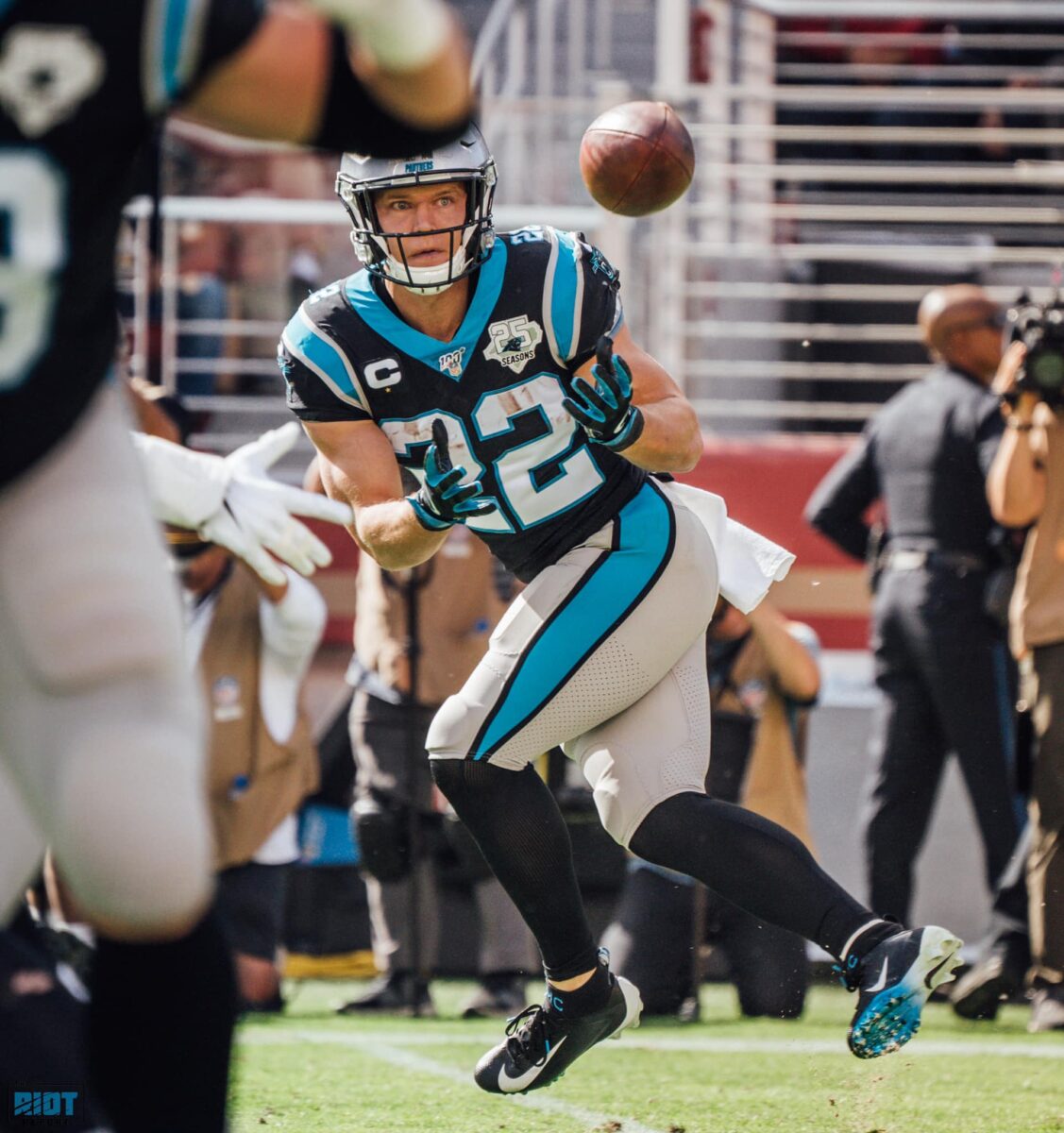 His first impressions of Teddy Bridgewater: Teddy's a pro – that's the word I would use. Obviously, I think he's very gifted – you look at what he does every single day in practice, his attention to detail, where he throws the ball, after he throws the ball, going through all his progressions – I saw him today before practice in the ice tub going over all his progressions. To have a guy like that, who's so dialed in is exciting for us – he's got an amazing attitude and he's fun to be around. Great leader – for us, I think we're excited he's a guy that we can all rally behind.
How he might be utilized differently in Joe Brady's offense: Well, we'll see. I just know I have a lot of trust in our coaches – they've had a history of success and they're going to put our best players in a position to succeed, put the ball in a guys hands that can do something with it. For me, I'm ready to line up anywhere, run any route – I think just continuing to expand my knowledge of the offense and the knowledge of the receiver position and the running back position and the blocking schemes helps a lot, it allows me to feel comfortable wherever they need to put me.
On Bridgewater's familiarity with the new offense: I think it's huge – obviously, he's been in the system. We've got a lot of guys who have been in the system, so he knows exactly what he wants in every rep. He knows exactly what he wants in his run game footwork, so hearing from him and talking through different things to make sure that we're on the same page is helpful because he knows what he wants, he's seen the offense before and we can take what he's run in the past and personalize it a little bit. He's a guy that's very open to suggestions too, which is awesome. It's been fun getting to learn and nail down the details that are going to end up really mattering.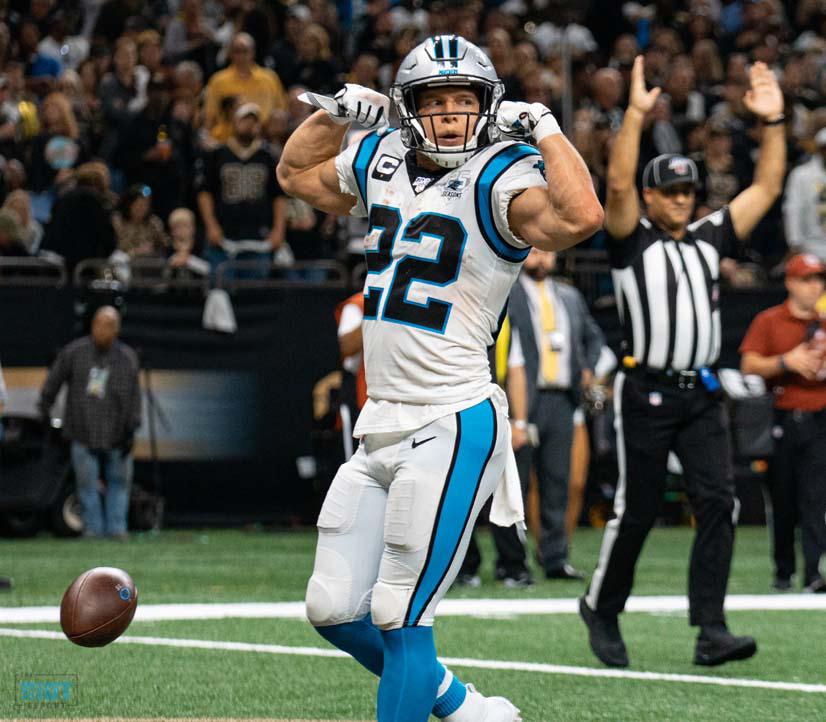 Charlotte FC thoughts: I'm extremely excited – I think Charlotte, the way it's growing and to see the impact that sports have had on the community is really exciting and to add a football club – soccer, but football club – to the city is exciting for all of us here. We get another sport to root for so I can't wait for it to get going.
On the 'minicamp' that Bridgewater held before camp opened and how it helped: It's huge. I think, in times like this, where obviously the coronavirus has everybody social distancing, we were very safe with it, but we knew that we didn't want the first pass to be Day 1 of training camp. We didn't want the first time we get to know each other be the first day of training camp. So we went out in groups – Teddy had sent out a group chat and guys would show up. We had our own little rules that we would abide by, but just getting out there with everybody, getting familiar with each other, understanding each guy's playing differences, similarities and going from there. It made the transition going into camp after such a long time off much easier.
The Panthers new 'Your Vote Counts' Initiative: Voting is something that gets taken for granted, but it's a way for every citizen to have a voice. It's very important that we all vote, that we all do our part as citizens of where we're from. Research what's going on, learn about what's going on and then use your knowledge and your opinion and vote. I love this organization because we don't take that stuff lightly and we don't brush it to the side.
His thoughts on the team and flying under the radar: I think it doesn't matter either way – whether people have us at #1 or they have us at #32. It doesn't matter for us. We're a team and Coach Rhule is very, very proud when he says this – focusing on the details and on the process. One thing that I love about this team is that you can tell that everybody's hungry. We have a lot of guys with a lot to prove – more to themselves than anybody else, so for us, it's not about where anybody has us ranked, it's what we do when we walk in the building.
On his fantasy ranking – would he take himself #1? I'd take myself, yeah – I'd always take myself in fantasy.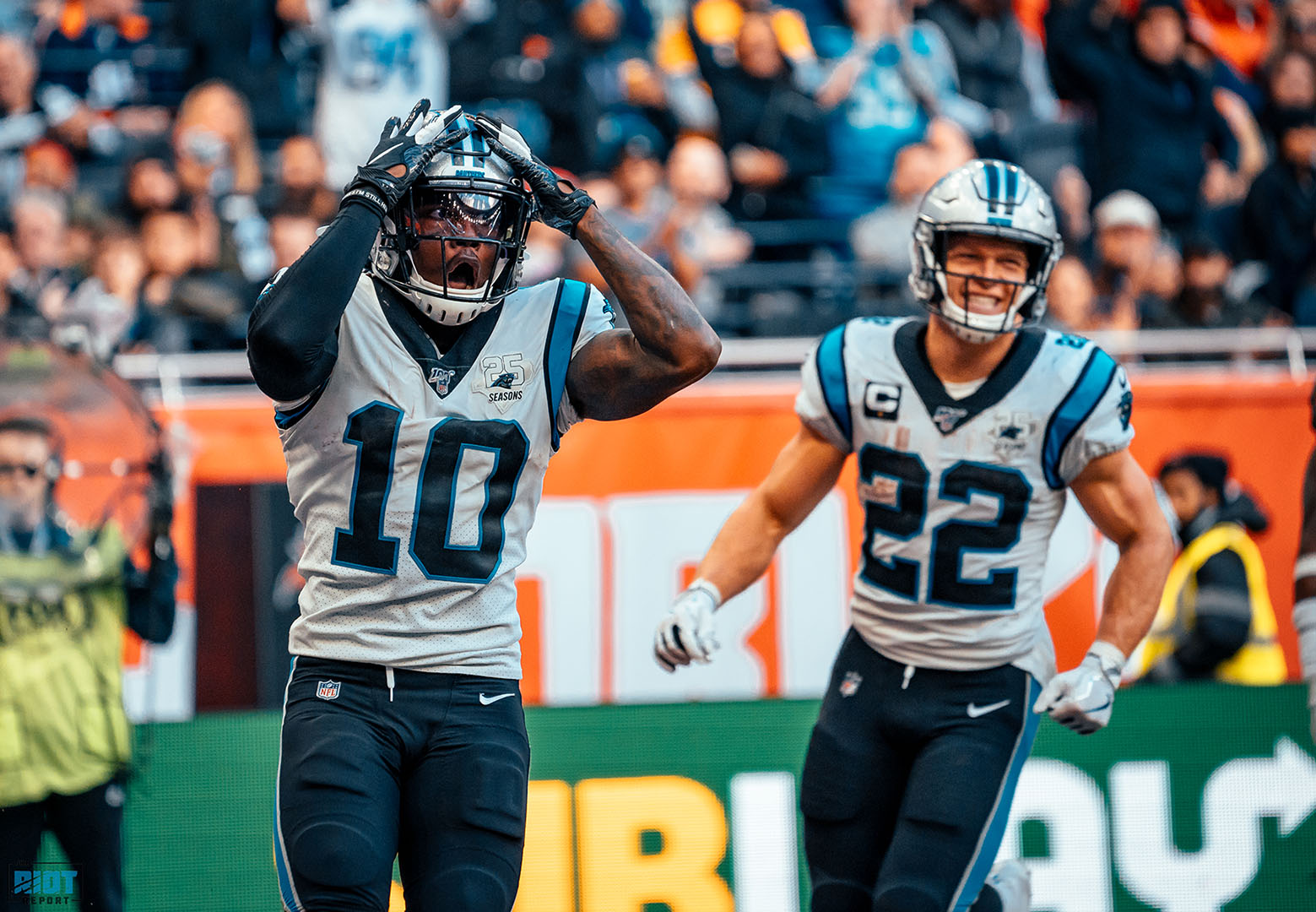 Where Curtis Samuel will play in this offense: Curtis is a guy that can play anywhere – with his speed, quickness and versatility, he's able to be dynamic with the ball in his hands no matter where that is, so he's a guy that I know Coach Brady and the rest of the coaches are going to put in a position to succeed. We're excited about his role.
Did Rhule's contract have an impact on his extension and being a long-term part of the Panthers: I don't know if it had an impact – whether or not Mr. Tepper, Marty and Coach Rhule had that as a vision, I'm not sure, but I do know that I was really excited to get that deal done because this is where I want to play.
How he's adjusting to the new running game in the offense: There's definitely adjustments with terminology and some other things. The beauty part of football, especially being a running back, is that it's similar zone schemes – but the details of it, you can always learn little things. That's the beauty of it. You can never stop learning and there's always things to pick up on – how certain o-linemen pull, how different linemen zone block, getting with the line staff and learning exactly what they're telling the guys – the terminology is different, the offense is different, but a lot of similarities, which is fun.
Photographing his girlfriend Olivia Culpo for the cover of Vogue: For me, I was a one-and-done. That was a long day – I never knew how much time goes into that stuff. I can say that I photographed one time and my work's on the cover of Vogue magazine and I retired right after that, so I was pretty excited about it.