Not many players in the NFL can be the kind of dual-threat back that Christian McCafrrey was during the 2019 season – perhaps nothing made that more apparent than the Panthers third-year running back being voted to the AP All-Pro team at not just one, but TWO positions, the first offensive player in NFL history to earn that accolade as he was voted first-team running back and FLEX position, a position created in 2016 that rewards players who epitomize the way offense is now played in pro football.
That sure sounds like McCaffrey, who became only the third player in NFL history this season to record over 1,000 rushing and 1,000 receiving yards in the same season as he rushed for 1,387 yards and 15 touchdowns while catching an 116 passes for 1,005 yards and four TDs – the 116 receptions bested his own NFL record for the most receptions by a running back.
"It means a lot," McCaffrey said when asked about the potential honor before Week 17. "It is a big honor and that is something that you don't work hard for it, but when it comes you are really grateful and appreciative."
The 23-year old had 2,392 scrimmage yards in 2019, tops in the NFL and third-most in one season in NFL history.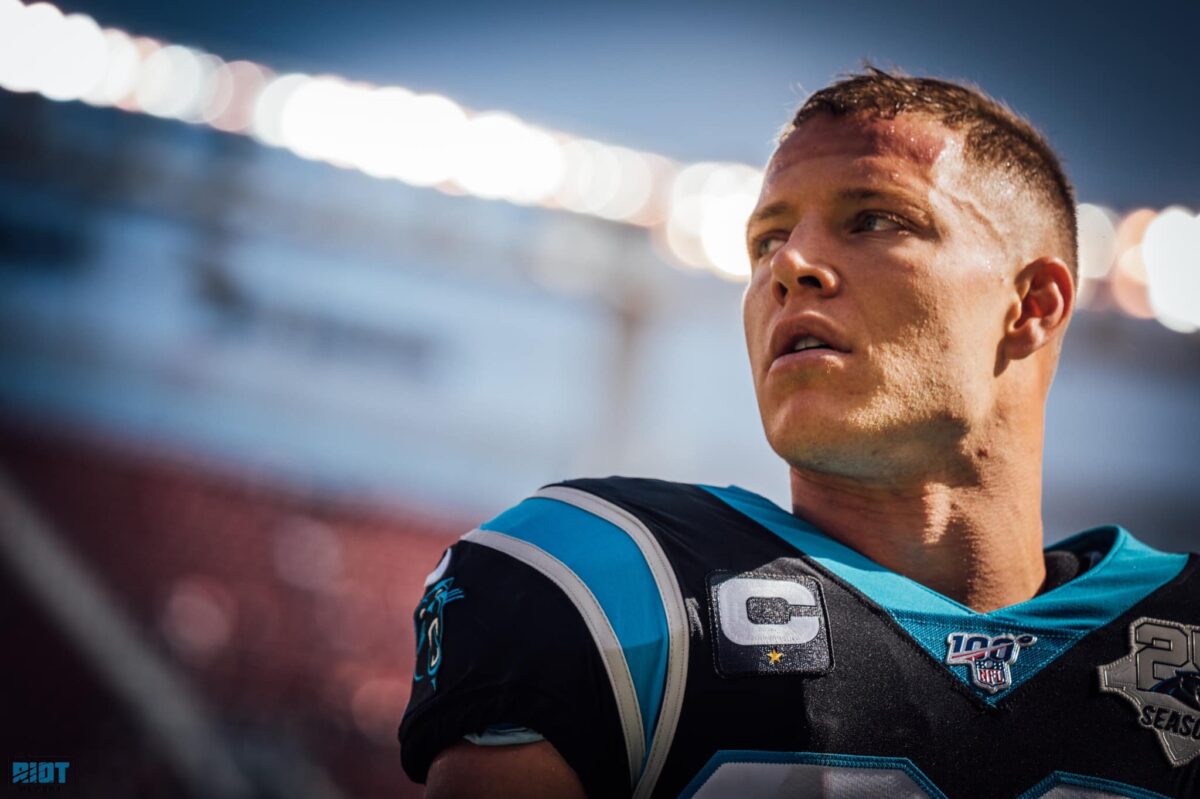 In 2015, Khalil Mack became the only player to be selected at two positions as his defensive versatility earned him a nod at both the defensive end and outside linebacker slots.
McCaffrey epitomized the dual-threat back as he became the first running back in Panthers franchise history – tick another box for the All-Pro in terms of franchise records – to be voted first team All-Pro; DeAngelo Williams was selected to the second team in 2008. McCaffrey was given second team honors at the FLEX position last season.
McCaffrey is eligible for a contract extension this offseason.
Luke Kuechly, who was also voted to the Pro Bowl along with McCaffrey, was given second-team All-Pro honors after being named to the first-team in four of the past five seasons. Kuechly finished with 144 tackles in 2019, third-most in the NFL and the most for Kuechly in one season since he had 153 in 2014.