On Monday morning, the second Panthers player announced their plans to opt out of the 2020 season due to the COVID-19 pandemic.
Christian Miller, who was entering his second season in the league, has decided to sit out this season. He joins Jordan Mack, an undrafted free agent linebacker out of Virginia who made the decision to opt-out last week.

After being drafted in the fourth round out of Alabama, Miller's first season with the Panthers saw him play in just seven games in 2019. In the Week 3 victory over the Arizona Cardinals, Miller recorded two sacks. However, Miller injured his ankle a couple of weeks later against the Jacksonville Jaguars and played sparingly the remainder of the season.
Miller also recorded three tackles and two tackles for loss last season for the Panthers. With Miller opting out, the Panthers have 79 players on its roster.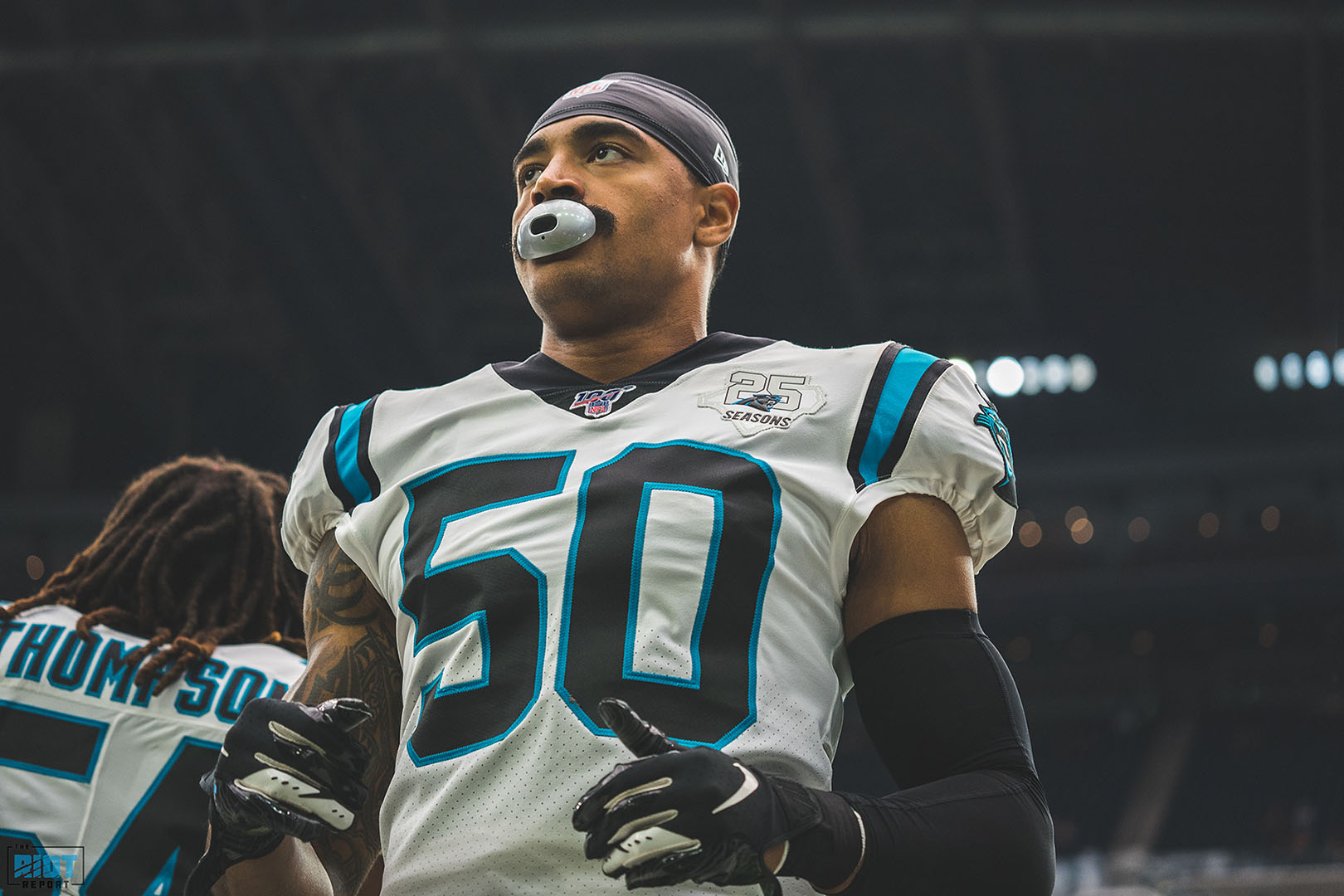 Last week, Panthers head coach Matt Rhule said every Panthers player has to decide what is best for them when determining whether or not to opt-out of the season.
"My message is very simple," Rhule said. "Everyone needs to do what they have to do, but at the same time, we can all work together to make sure we keep each other really safe. You have to make a decision between letting people down and your family, right?" he said. "And I always want our players to err on the side of their families and their health. And again, that's personal to the players, personal to the coaches — everyone has to do what's right for them."
Rhule also had a message for his players who want to stay clear of the coronavirus and play all 16 games this season.
"The best thing you can do is to be accountable," Rhule said. "Be someone that, as best you can protect yourself and this team from getting sick."
High-risk individuals who opt-out will receive a $350,000 stipend, whereas those less at risk would receive a $150,000 stipend. Miller is considered high risk.
With the amount of turnover on the Panthers roster, Miller was expected to compete for playing time either at defensive end or perhaps transition to SAM linebacker. Now, Miller will wait until 2021 for his opportunity.
"Christian loves football," Miller's father Corey told ESPN. "He was looking forward to getting with the new staff. But there's so much going on and so much uncertainty. You're not in a bubble. You can't control other people, teammates and what they're doing. . . . He talked to me, his mother, brother. We all agree he's making the right decision. . . . It was emotional for him.''