Almost doesn't count.
It's a mantra that can be used to sum up any of the Carolina Panthers' last four or five seasons. Six of their 12 losses last season were by a margin of one score. In 2020 it was eight of 12. They've had the lead in 15 of their last 17 games and are 0-15 when they have the opportunity for a game-winning comeback. While many will be quick to blame the man in charge, it's not something that's unique to Matt Rhule's tenure.
Losing close games predates the former Baylor coach's time at the helm of the team on Mint Street. They just can't seem to get over the hump.
The final scores of the first two games this season have not necessarily been indicative of the actual play on the field. For example, after two early turnovers, the Panthers could have been staring down the barrel of an early 14-0 deficit. Instead, Phil Snow's defense answered the call and minimized the effect of the miscues. That defensive performance in the first half kept them close. But close wasn't good enough.
The Panthers have only won 15 games dating back to the 2019 season and frankly, everyone should feel tired of losing – no matter the margin.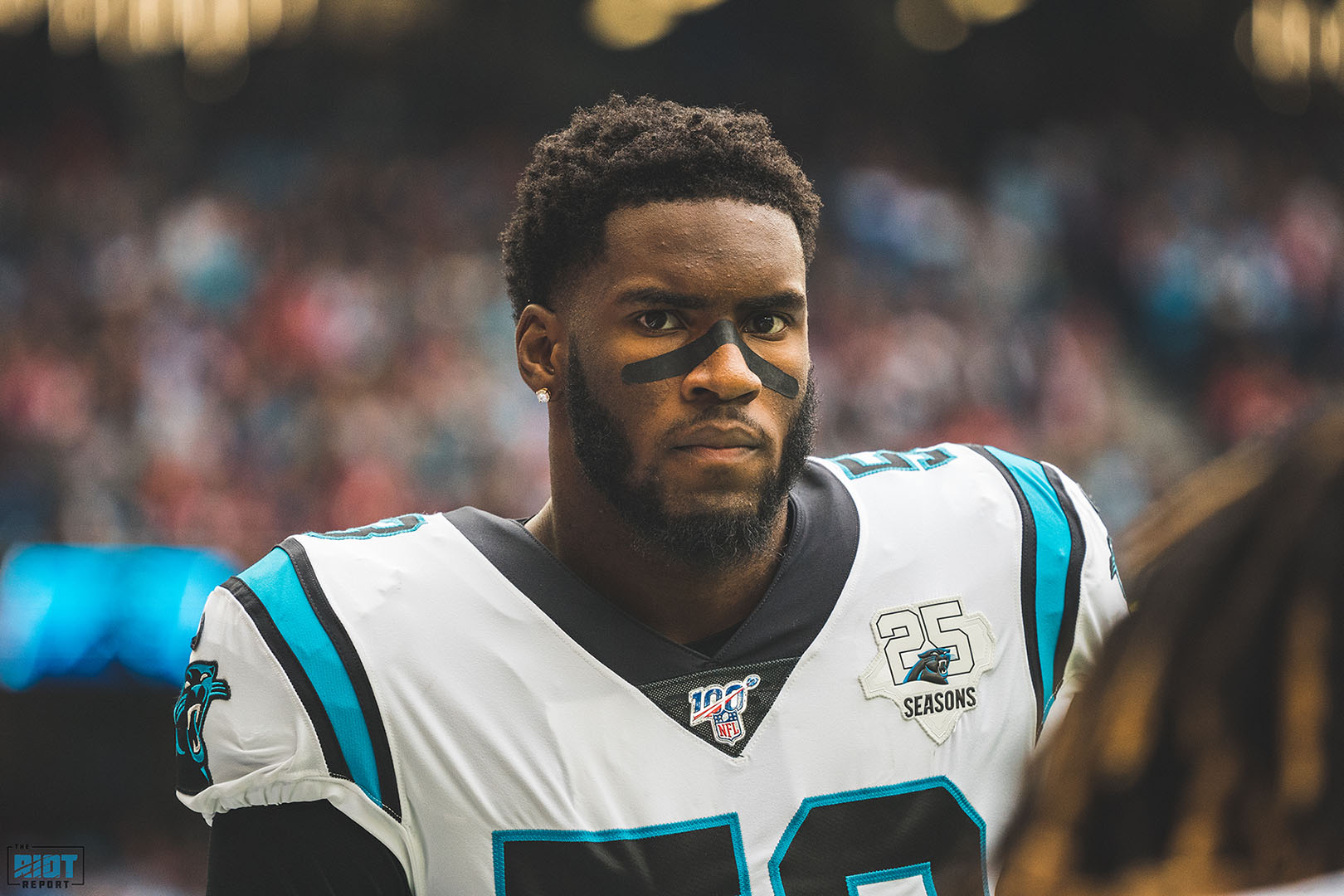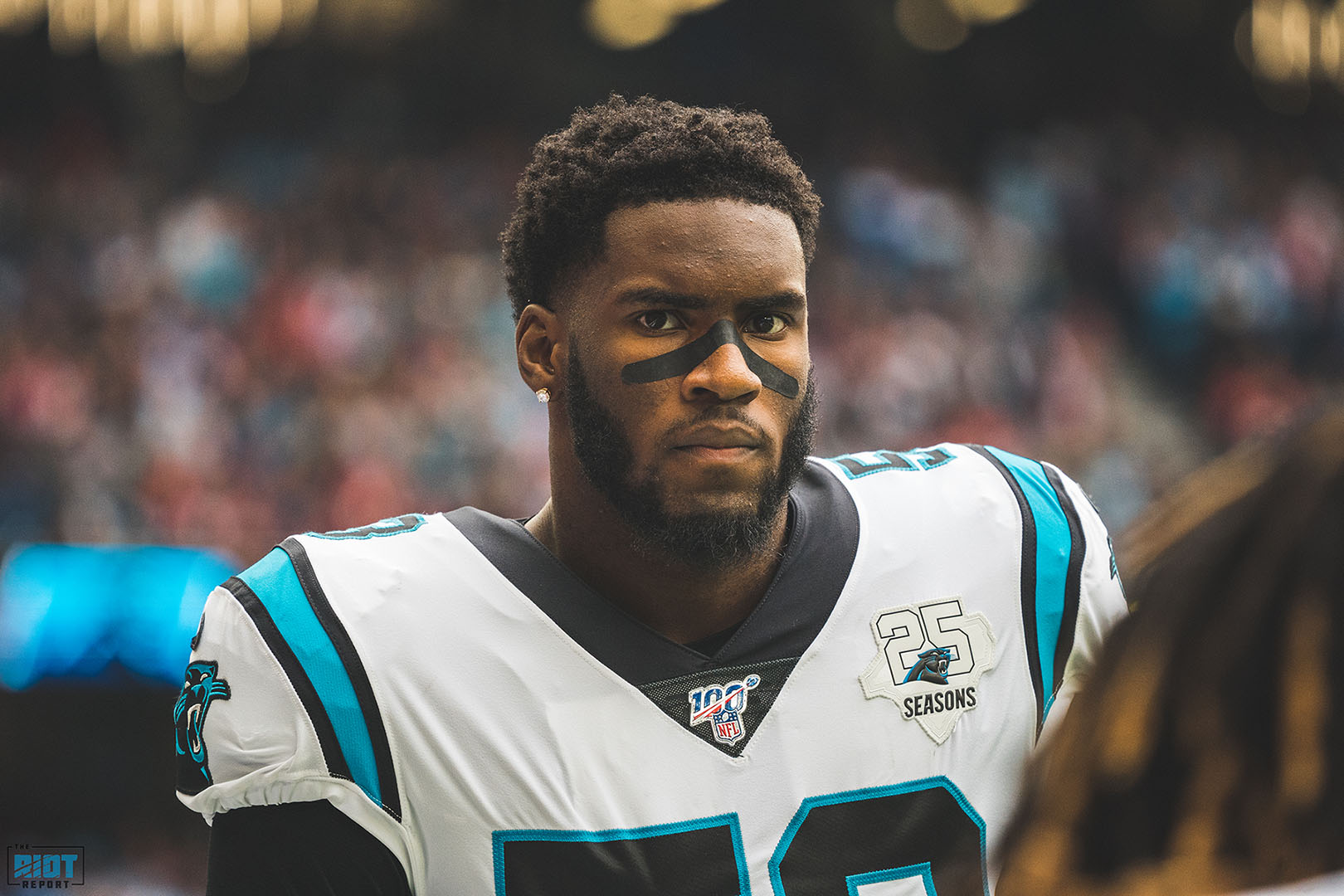 Sure, it's good to put the past behind you and prepare for the next opponent with a clean slate, but the moral victories aren't going to cut it too much longer. The season-opening loss to the Cleveland Browns means that it has been a full calendar year since Panthers fans exited Bank of America Stadium to the tune of "Sweet Caroline." There was optimism that the team was still in the game down to the last second despite penalties and not-so-great showings on both sides of the ball. But is that what it has come to? Satiated by merely being "in the game?" Brian Burns doesn't think so.
The fourth-year defensive end said after the game that "almost doesn't matter."
"It's better than not being in the game at all; I can say that," said Burns, who had two sacks in the loss to the Giants. "But it's time. I'm tired of being close. I want to win those extra reps, win those plays, and really win these games."
Speaking with media after the loss, Rhule says the team's struggles to win fall on him.
"My heart hurts for the guys in that locker room, I know how much they wanted to win the football game," said Rhule. "Obviously, for our guys, that's two games in a row where we've come down to the very end with a chance to win the game and come up short both times. I take full responsibility for that. That's my job, that falls on me. I have to help these guys find a way to make just one more play and win the game."
The lack of wins isn't due to lack of effort. Rhule says the players are trying.
"They're trying, they're grinding, they're working. They left it all on the field today and we are coming up just a play or two short and I know how frustrated they are," Rhule said, insisting that the Panthers are close. "I believe that in with all my heart. I think we're so close, we're coming down the stretch but we haven't found a way to get it done. That's my job, to help us get over that last hump. It's the hardest part and we haven't done it yet."
Close might not be enough as Carolina fell to 10-25 under Rhule with Sunday's loss. Since 2019, the Panthers have only won 15 games total. The New York Jets, a measuring stick for struggle, have won 14 games over that same span, including an exhilarating comeback victory over the team the Panthers lost to in Week 1 – let that sink in.
When the team parted ways with Ron Rivera in 2019, owner David Tepper said that he was aiming for "sustained excellence"; instead, the team has limped to sustained struggle. The season is young and Rhule insists that the Panthers aren't sitting around feeling sorry for themselves.
"We have to get better in terms of a lot of things. But, we're not punch drunk. We're not sitting there like' Oh gosh poor us'," said Rhule after yet another one-score loss.
Time is of the essence, and I'm not sure how much more of it Rhule will have left if the Panthers don't start landing on the right side of the scoreboard.
Although the season is extremely young, you can't help but feel like there were bigger implications in today's game – although Rhule doesn't seem to think so. Asked about the sense of urgency around Sunday's game, he answered, "I'm sure they wanted to win but I don't think we'd want to win the game more than the other. I know our guys they'll hurt on the way home, they'll hurt tomorrow, they'll recover Tuesday and they'll come in Wednesday and be thinking about the Saints and be thinking about the NFC South. I think the takeaway for us is that we are right there. But you know what, we've got to find a way to win."
"We've got to find a way to win."
How long his office remains on Mint Street remains fuzzy, but a loss to the Saints in Week 3 may make it much more clear if the Panthers are still close, but not winning.
(Top Photo Via Associated Press)