The 2017 season will be blazed into Panthers fans' memories as a "what might have been" season; as injuries piled up in the wide receiver room, the eventual toll leading to a group of wounded soldiers falling to New Orleans in the Wild Card round of the playoffs with players like Brenton Bersin and Kaelin Clay taking on major roles on offense. As players continued to fall to injury, perhaps no player represented "what might have been" more than Damiere Byrd, who fought his way from the practice squad to the roster on the back of his straight line speed, hard work and persistence, only to have it taken away with a freak injury that would send him to injured reserve just as he was beginning to carve out a role in the offense.
Twice.
After a fractured forearm on his first carry of the season in Week 4 at New England cost him seven weeks on injured reserve, Byrd returned to an offense desperate for weapons; in his second game back, he would have his career high in both targets and receptions in a win over Minnesota. The next week he would catch his first NFL touchdown before adding his second within eight minutes – against Tampa Bay in Week 16, Byrd would score his third touchdown in two weeks as he raced 103 yards for a touchdown, the longest special teams play in Panthers franchise history, only to crumple in pain after being tackled on the opening kick of the second half.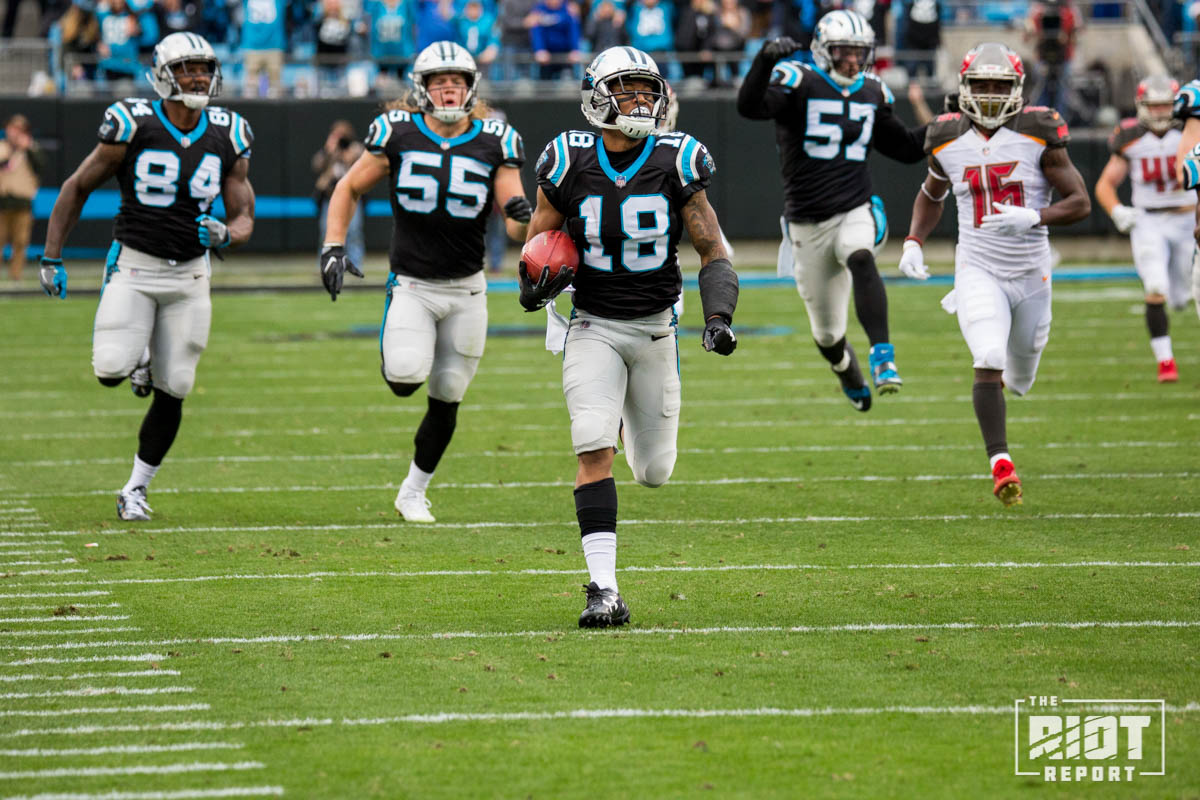 "One of those freak things as far as the tackle was concerned," head coach Ron Rivera said last December as he announced the team would be placing Byrd on injured reserve for the second time in three months. "He wants to be part of it and he's done a great job. He's earned it. That's the most disappointing part," Rivera said. "Here's a young man who does everything the right way, and unfortunately this happens."
Byrd, who signed a one-year tender as an exclusive rights free agent this offseason, is now fully recovered and has been a full participant in all spring activities thus far this offseason with mandatory mini-camp set to begin this week.
"You're going to fail; you're going to hurt. The faster you accept it, the faster you can get up and get moving back to where you were," Byrd told Panthers.com this March. "Once you do reach that point to where you were before you fell, you'll be 10 times stronger than what you already were."
Last season, the Panthers wide receiver room was mostly made up of younger players, with 27-year old Russell Shepard acting as the elder statesman among a group led by Devin Funchess, who only turned 24 last month – this season, the team has taken steps to correct that, adding veterans Jarius Wright and Torrey Smith to perhaps a mentor a group featuring Funchess, Byrd, rookie DJ Moore and last year's second-round pick Curtis Samuel.
"Everybody feeds off of everybody," Byrd said after OTA sessions about Wright and Smith, who have 13 years of NFL experience between the two of them. "Everybody learns from people – those two guys, they've been around the league for a number of years, so whenever they have something to say, we always listen."
While Byrd is still young himself, the 25-year old has been with the Panthers organization for three seasons after signing as a priority free agent in 2015, so while he isn't sure that young wide receivers like Moore and UDFA Bug Howard look up to him, he's more than happy to give them some guidance as they make their way through their first NFL offseason.
"You've always got to give them pointers and let them know what to expect," said Byrd about the rookie wide receivers. "Whenever you come into a new environment, you never really know so you have to lean on the older guys and find out what's going on and find the right way, find the standards that [are] here."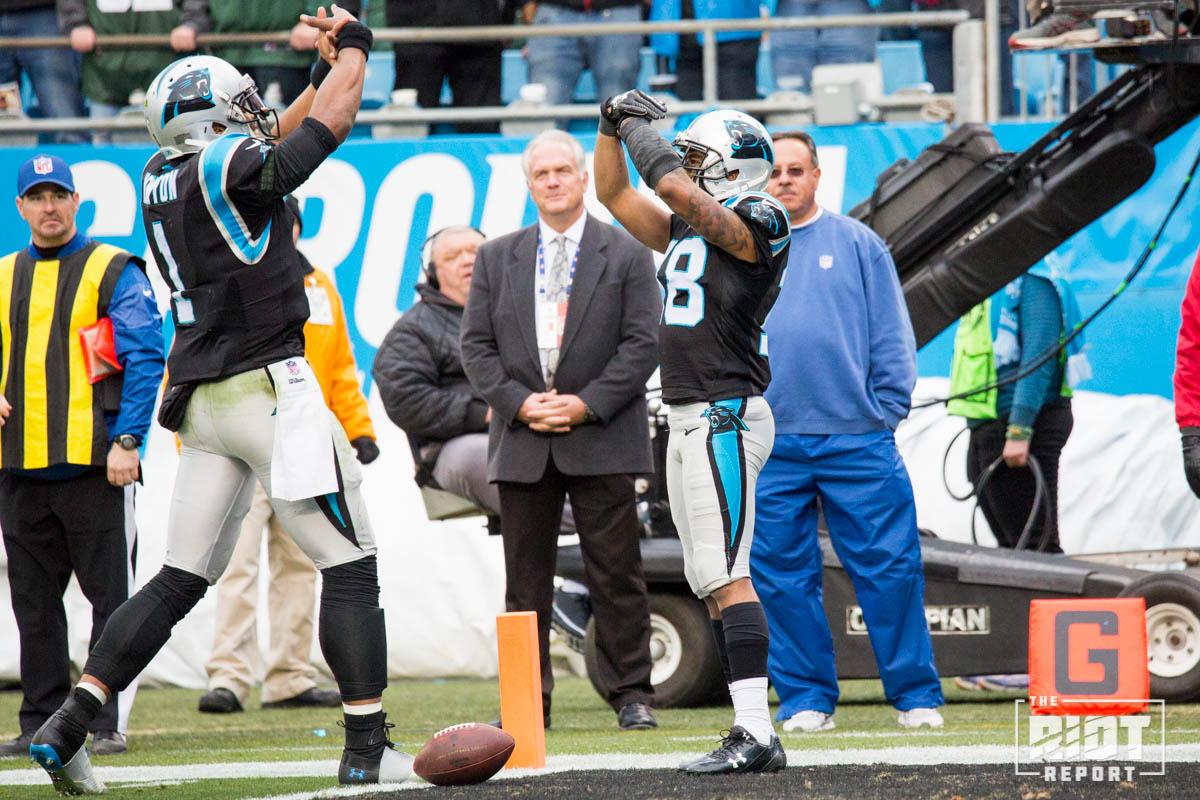 While the team has procured a multitude of options at wide receiver, Byrd's special teams prowess may be what makes the most impact in his ability to contribute to the Panthers; Byrd is one of only five players to return a kickoff for a touchdown in a Panthers uniform and his 32.5 yards per return average is the best in franchise history – having a 103-yarder in the mix helps boost those numbers – but Byrd remains humble and dedicated, the same attitude that promoted him from undrafted free agent to practice squad to special teams to key cog in the Panthers offense late in the 2017 season – trying to turn 'what might have been' into a reality.
"I'm in the same position as everybody else, trying to play football and trying to be the best player I can be."