The first full day of padded practices in Spartanburg ended abruptly for right tackle Daryl Williams as he went down during the first team drills with an apparent right knee injury and was carted off the field in obvious pain after trainers placed a brace on the knee. Entering the final year of his contract, Williams was the favorite to anchor the right side of the line for the Panthers in 2018; the injury occurred as Williams set himself to block defensive end Zach Moore and engage the right tackle when his right knee buckled and sent Williams to the ground in screaming pain and the entire team to a knee.
As the cart arrived, a handful of veteran players gathered around Williams before Kawann Short and Trai Turner helped the 2017 second team All-Pro up and gingerly helped him onto the cart.
"He's one of my best friends on the team," said Taylor Moton, who is presumed to be the next man up if Williams can't return. "As soon as I saw it happen, I immediately got on a knee, prayed for him and my heart goes out to him and I pray for a speedy recovery, whatever it is."
"He's been a great mentor to me, sitting back and watching how he plays day in and day out – I don't have to tell you, he was an All-Pro tackle last year so he means a lot to the team and he was definitely a good person to watch this past year and up through camp."
Daryl Williams exiting practice after what looked like a severe right knee injury. pic.twitter.com/P2n947hGJP

— The Riot Report (@RRiotReport) July 28, 2018
But the reality of the NFL sets in quickly as 2017 second-round draft pick  Moton began taking reps at right tackle on the next set of drills with the first team while free agent addition Jeremiah Sirles and Amini Silatolu are also expected to battle in camp for the spot – Moton was expected to compete for the starting left guard spot, but his services will be needed at tackle, which is his most natural position.
"Taylor is going to have to step up and take advantage of this opportunity to get better," Ron Rivera said after practice. "He was brought here to be a backup and eventually work into an opportunity to be a starter, and he's going to have a chance now to show us what he's capable of. He'll take advantage of it, I believe."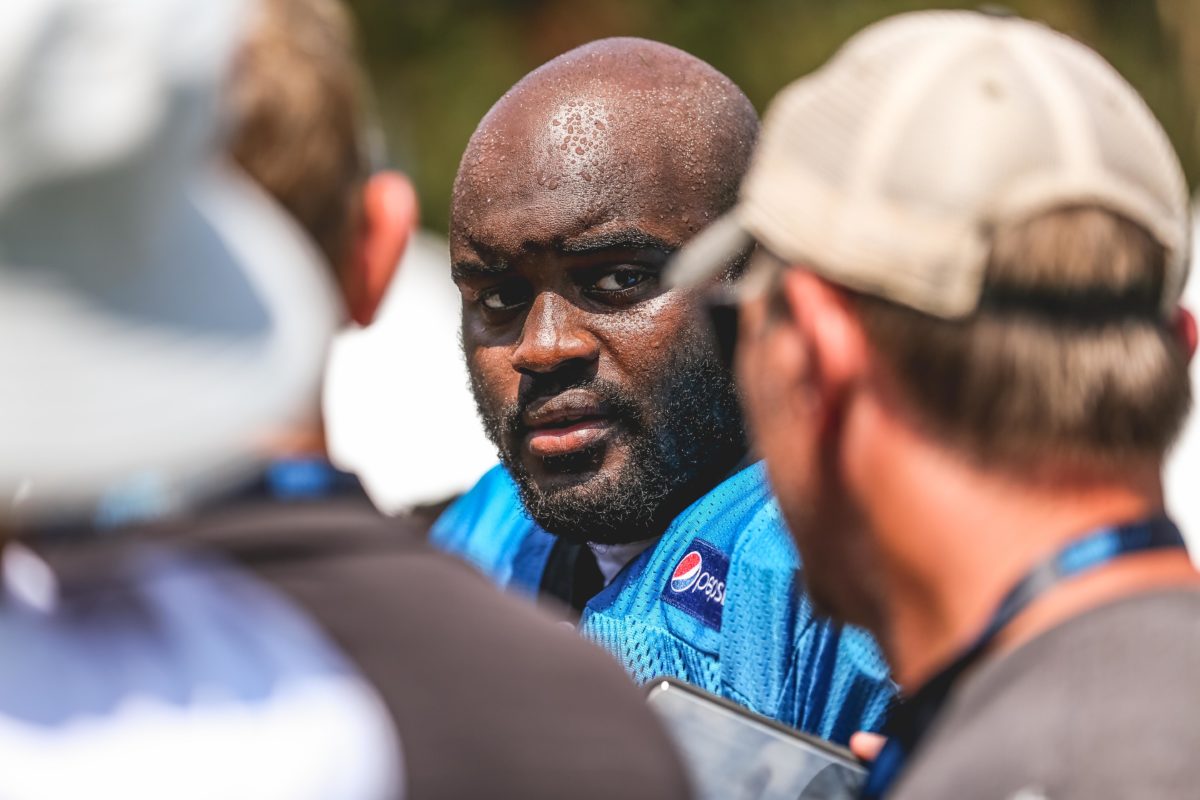 "My mindset is: Wherever they put me, then that's my best position," Moton said after practice. "If they put me at right tackle, then that's my best position. No matter what position I'm in, especially at this level, I've got to be very confident – confidence is key. Every time I come out here, no matter where they put me, I'm excited to be out here and I feel confident about it."
"Ultimately, I can play any position, so anyone goes out, I'm ready to be that next guy to go in."