This is the time of year that any outdoor team in the NFL lives for.
When the Carolina Panthers make their way to Lambeau Field to play the Green Bay Packers on Saturday night, it will be as much of a test of their physical and mental toughness as any they have played in this year. The forecast for Wisconsin calls for a high of 33 degrees and a chance of snow, with temperatures falling to a low of 21 degrees by the time the Panthers kick off at nighttime.
The Packers, long a powerhouse in the NFC and once again fighting for the No. 1 seed in the conference, have built their entire culture around playing in extreme cold. Green Bay has mastered the art of December and January football, and the lore they have built around the "Frozen Tundra" of Lambeau proves it.
While no one is going to confuse winter in the Carolinas for the winter of the Great White North, playing outdoors at Bank of America Stadium means that the Panthers know what it takes to play as the yellow stubble of Fall turns to frosted brown earth. But at a time where the future of the franchise is still in the "being set into motion" stage, the Panthers' future as an outdoor team is less than certain.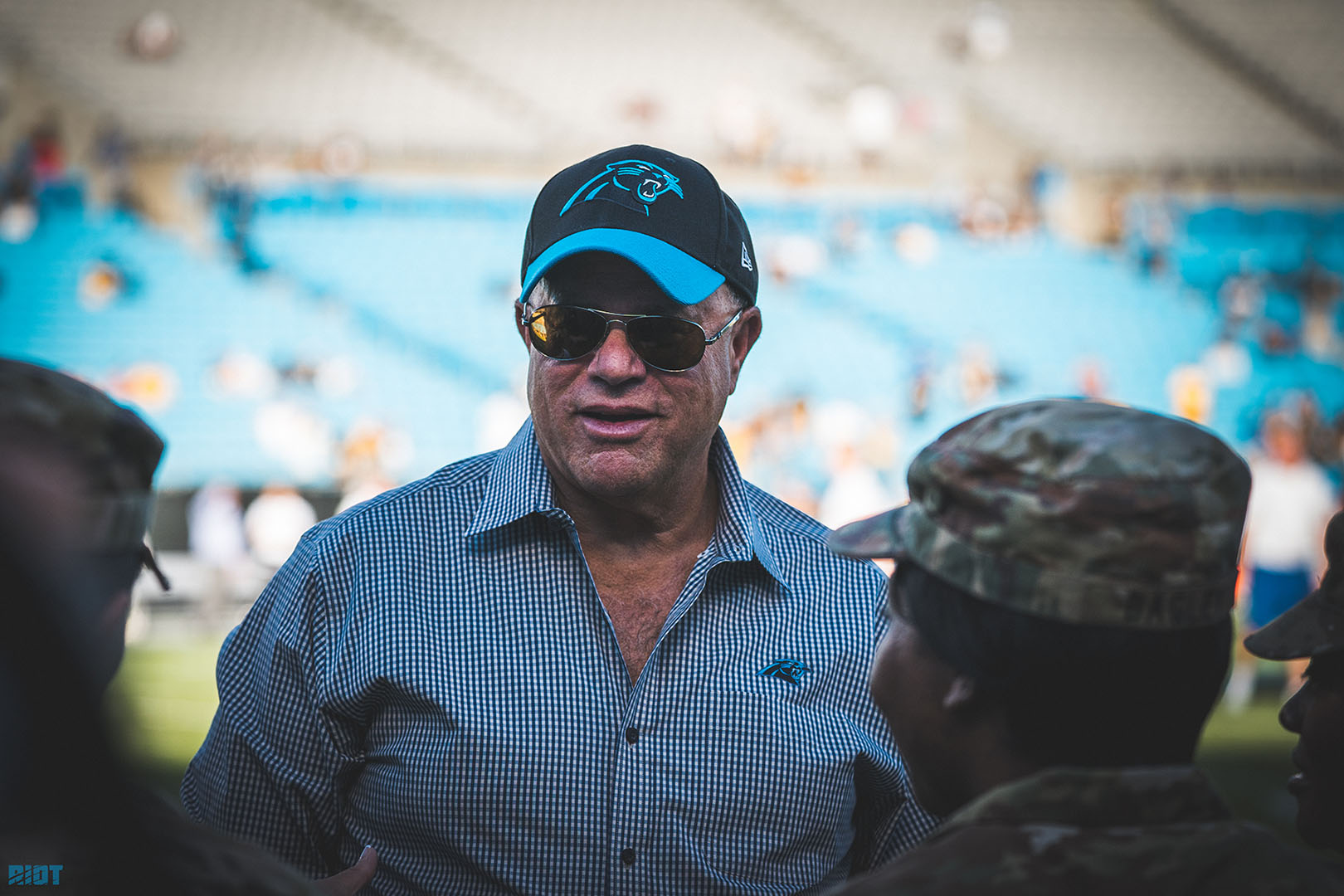 In the past two years since team owner David Tepper bought the Panthers, the topic of Bank of America Stadium's future has been bandied about at length. And in such discussions of whether the stadium will remain and be renovated or be replaced with a new one, the topic of enclosing the place where the Panthers play – whether through the construction of a retractable roof or an outright dome – has been much more than simply bandied.
Time and again, Tepper has hinted that he likes the idea of a roof, given that it would allow his stadium to host more events than simply football and soccer games – particularly the Final Four. In 2019, Tepper told the Charlotte Business Journal that he was eyeing a retractable dome within the next decade. And in February of this year, WCNC reported that Tepper has been actively meeting with stadium architects, including HKS Architects in Dallas – The same company that built the Minnesota Vikings' U.S. Bank Stadium, which features a translucent roof.
"At some point, I would make a big investment if I could get the state and others on board in a new stadium that would be great for soccer and great for football," Tepper told the Journal.

From a dollars and cents standpoint, it's easy to understand why Tepper would want to have a controlled-climate environment at his disposal. And given that the Panthers play in the southeast, there is some competitive appeal to not have to worry about rain and potential lightning delays early in the season.
Doing that, however, would take away a major advantage that the Panthers have at this time of the year.
Presently, Carolina is the only team in the NFC South that does not play in either a dome (New Orleans, Atlanta) or in a warm weather climate (Tampa Bay). And in football, there is a certain common wisdom that teams in such environments are at a disadvantage come December and into the playoffs.
If teams like the Saints or Buccaneers go on the road, the idea that they "can't play in the cold" because of their home environment becomes an easy talking point – something that former Buccaneers head coach Jon Gruden had to deal with for years, and now still deals with as head coach of the Las Vegas Raiders.
"I remember when I went to Tampa Bay and we hadn't won a game in the history of the franchise in temperatures that were below 40 degrees. And every single game we played, that's all we heard," said Gruden last year. "And we're going to continue to hear it until we prove as a West Coast team that we can go out on a cold day and win."
Such an idea is especially inferred when it comes to teams with high-powered offenses, as colder temperatures generally make the passing game less effective and test just how physical they actually are. As noted by Allison Koehler of Touchdown Wire, combined points in an NFL game gradually decrease with the temperature, dropping from an average of 44.3 in games greater than 50 degrees to 39 points in matchups played in 10 degrees or less.
That logic is far from infallible – longtime Panthers head coach Ron Rivera once said he believed that line of thinking until the San Francisco 49ers blew out his Chicago Bears in a game that featured a wind chill of two degrees. But there are plenty of anecdotes to suggest that outdoor teams have the upper hand over those not used to the elements.
The weekend of the NFC Championship Game in January of 2016, a snowstorm put a blanket of white over the Carolinas, and the 39 degree temperatures on game day ended up being not nearly balmy enough for an Arizona Cardinals team used to both the desert heat and the comfort of their dome in Glendale.

If there's any player on the Panthers who understands the difference between December outdoors and December indoors, it's quarterback Teddy Bridgewater: Weeks before that NFC Championship Game, Bridgewater was the Vikings' starting quarterback in their home playoff game at the outdoor TCF Bank Stadium, which officially took place in -6 degree weather with a wind chill of -25 (The Vikings lost 10-9 after kicker Blair Walsh missed a chip shot game-winning field goal.)
By Bridgewater's final year, construction was completed on U.S. Bank Stadium, and the Vikings have not had to master such freezing temperatures – nor subject road teams to them.
"Going from playing outdoors with those crosswinds and those cold weather games, it's definitely slightly different playing indoors," said Bridgewater several weeks ago. "Especially up in Minnesota when you think about the weather and the wind."
In the Queen City, conditions in the Winter are not nearly so intense – Panthers head coach Matt Rhule, a Pennsylvania native, joked that he considers the Carolinas a warm climate. But the elements in which the Panthers play are an important consideration as Rhule continues to build the style and character of his team.
"As you build the guys, you look at the things that you have, whether it's early in the year – how hot it is – Later in the year, if you can get a little bit of cold weather, and you try to build your team around your home field advantage," said Rhule. "Whether it's in a dome, in the cold, in the snow, different elements."
"I love Bank of America Stadium, I love the city of Charlotte, I think it's a great fit. And I think hopefully, as we get teams to come play at home, hopefully we can get some cold weather games and build a team that plays well in the cold."
In Rhule's estimation, the advantage that cold weather teams have is largely a mental one, centered around tactics of trying to prove how tough they are and how little the elements affect them – Tactics which Rhule has had to get his players to see through, such as when he led his Baylor Bears out of the warm climate of Waco, Texas into a matchup with Iowa State.
In such games, Rhule's message about the elements has been that "everybody's cold". Even amid the home team's posturing.
"When I've been in cold weather environments, you see the other team come out, they've got their shirts [off], they're trying to prove they're not cold – man, it's cold," said Rhule. "So it's not about being physically tough, saying 'Hey, I don't feel it.' It's about being mentally tough."
Even ahead of Saturday night, Rhule has seen enough to know that his Panthers are tough enough to handle the conditions: Just a season ago, the Panthers played in the snow at Lambeau, contesting a hard-fought and physical game that ended up coming down to a goal line stand at the end before the Packers emerged victorious 24-16.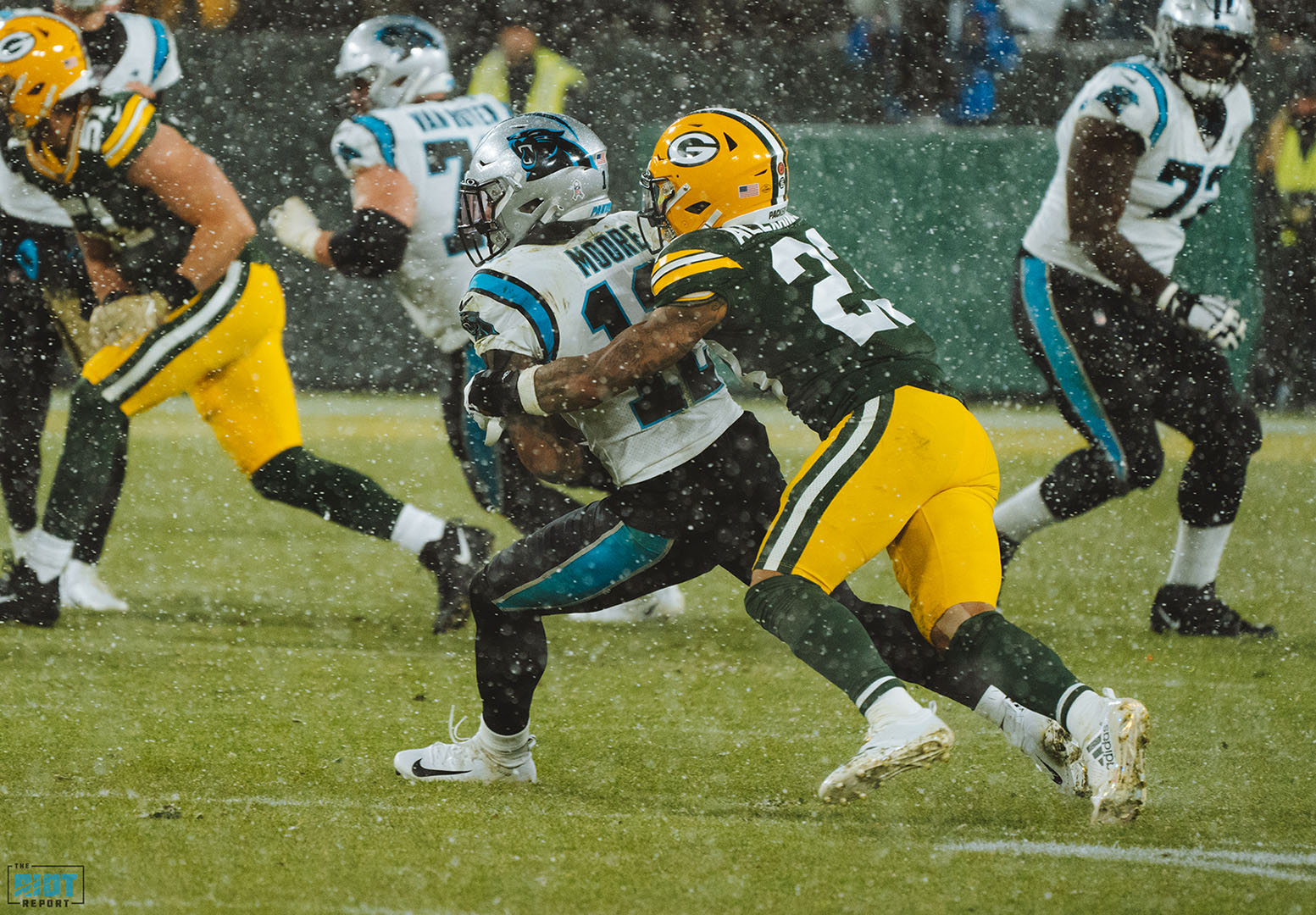 Linebacker Shaq Thompson, who played his college ball in the pacific northwest at Washington State, knows a thing or two about playing in the cold. And in his mind, the Panthers' outdoor climate is an advantage for them when they get to host fairweather competition.
"Just that fresh air, not a lot of people are used to that. They're not used to that cold hitting your skin," said Thompson. "But I love it. The team loves it."
When comparing the two teams, there are a great deal of advantages that an ambitious Packers team has over a Panthers team simply looking to finish their season strong. But they can't accuse the Panthers of being a team that can't handle the cold. Which is something the Panthers can use to their advantage in just two weeks time, when they will force the Saints to come out of their dome and play outdoor football in Week 17 – and perhaps force them into an outdoor excursion later in January, should Carolina have a shot to ruin New Orleans' bid for the No. 1 seed in the NFC.
What David Tepper does with his money, in the best interests of the Panthers, is up to him. But should he pursue the dome or roof route – let's be honest, retractable roofs are only opened for the most idyllic of conditions – it would be a course of action that doesn't mesh with one of his own edicts.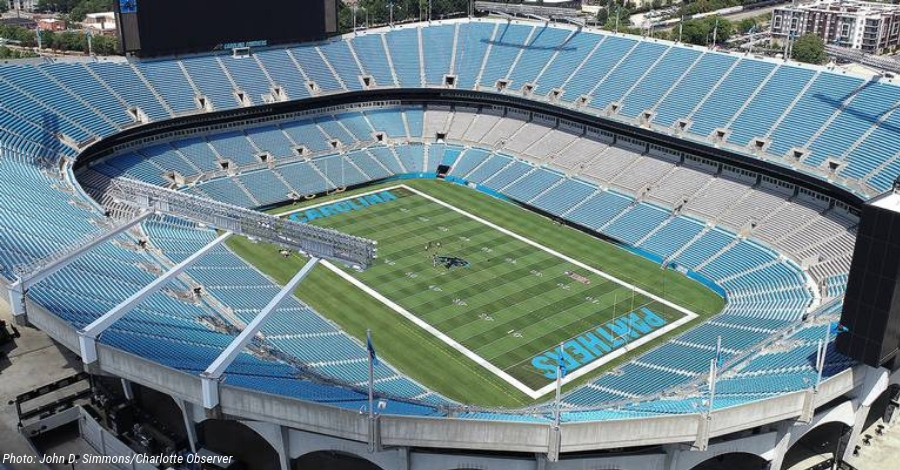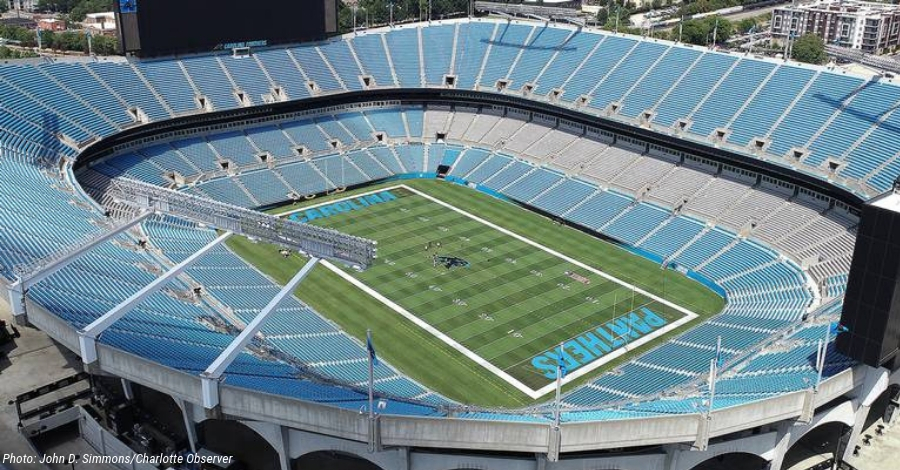 In the past, Tepper has gone on record as not wanting to do anything that puts the Panthers at a "competitive disadvantage" – that was part of the rationale for building a practice bubble for his team after the 2018 season saw countless practices take place in the rain (or on the carpet of the Charlotte Convention Center). But putting the Panthers in a domed environment, and laying the seeds of the culture of a "dome team", would put Tepper's team more than a step behind in matches like this weekend as well as some of the most important they might play in the future.
In 2003, the Panthers proved they could handle a wind chill of 22 to win the NFC Championship in Philadelphia. In 2015, they were able to use the Winter Wonderland of Charlotte to their advantage.
Both times, Carolina went to the Super Bowl.
It's going to take some time to make "The Bank" a feared locale for other NFL teams. And the chill it will send up others' spines will never be the same sort of chill the very mention of Lambeau elicits. But this trip to the Frozen Tundra is an illustration of what the Carolina Panthers' home field has equipped them to do.
Which should make them think twice about putting a lid on it.