The two young receivers for the Carolina Panthers may not have wanted to respond to the comments made by a franchise legend last week, but sometimes actions speak louder than words.
On The Clubhouse with Kyle Bailey last week, Panthers Hall of Honor member Steve Smith Sr. questioned the play of the Panthers receivers in their 51-13 loss to the San Francisco 49ers, even going so far as to say the Panthers could be looking for an upgrade at the position during the offseason.
"Every time the Carolina Panthers play a good defense, they struggle," said Smith on WFNZ. "Let me tell you something else, watching that game, Tennessee has some good corners. I'm not sure if we have any wide receivers that can beat man coverage. I don't care who's throwing the ball, if you can't get off the press, you can't beat zone, they get a lackluster effort on a fumble, I'm telling you – baptism by fire. It's going to be interesting, they're going to be a lot of receivers the Carolina Panthers may be looking at in the draft."
Flash forward to Sunday afternoon and Panthers receivers D.J. Moore and Curtis Samuel both responded in a major way.
Moore led the Panthers receivers with seven receptions for 101 yards, including a spectacular catch that helped set up a one-yard touchdown run by Christian McCaffrey and Samuel also had a big day as he recorded three catches for 64 yards and a leaping touchdown.
"The outside talk, we really don't pay attention to it," said Samuel. "For me and DJ, it is about getting better each and every week. Being young guys, but playing like veterans out there on the field. That's not an excuse for us anymore, we understand that. So we try to go out there each week in practice and try to get better."
Moore has 45 catches for 564 yards – both good for top 10 in the NFC – and a single touchdown thus far this season; Samuel, who has had at least three receptions in every game thus far in 2019, has 30 catches for 407 yards and leads the team in receiving touchdowns with three.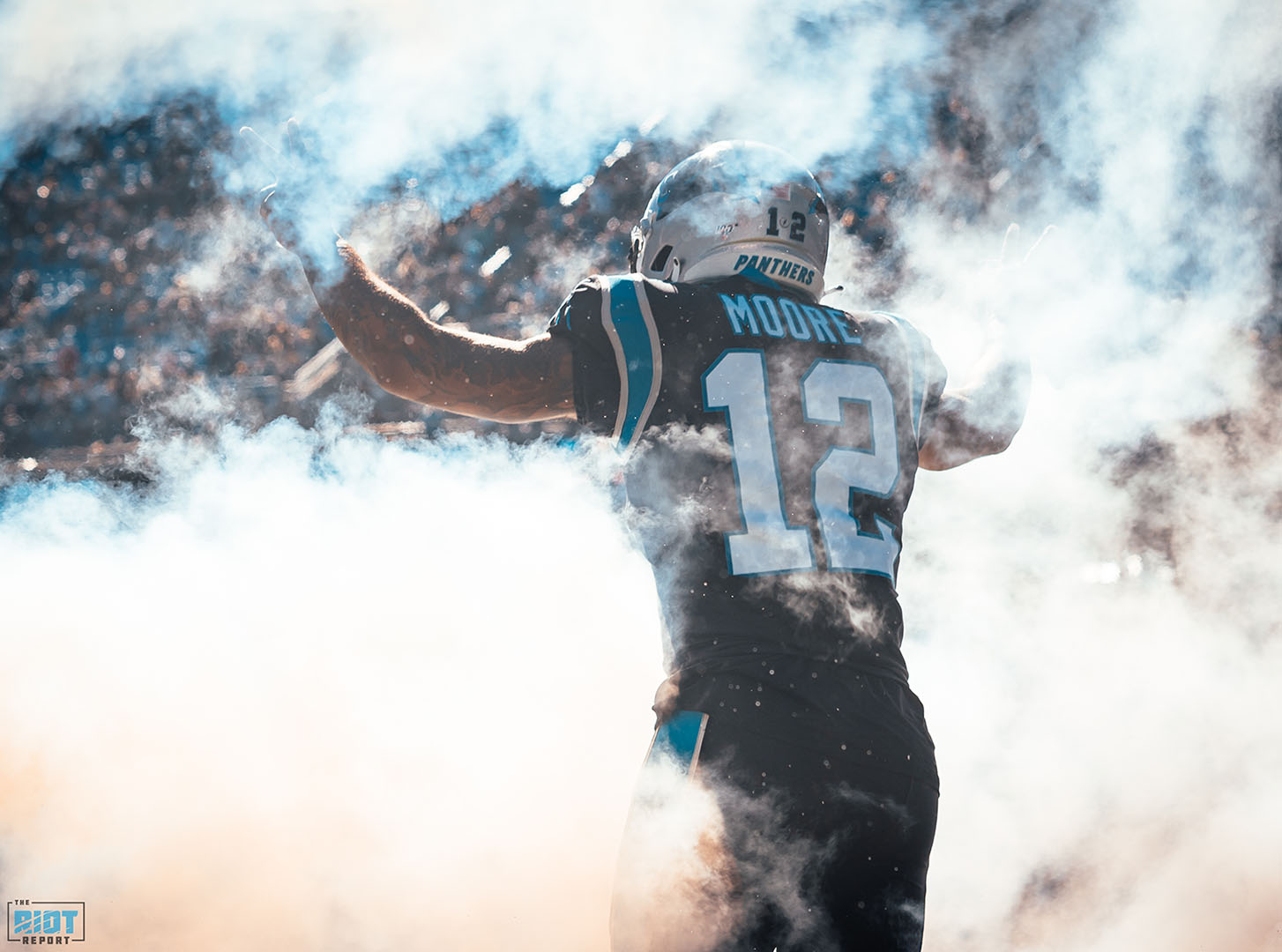 Just like most of the team last weekend against the 49ers, Moore and Samuel struggled to get any kind of separation from the cornerbacks. But it wasn't as if quarterback Kyle Allen had a lot of time to get the ball down the field to his playmakers either – he was harassed most of the afternoon.
Sunday was a lot different, especially with Dennis Daley back at left tackle. Allen was able to throw for 232 yards and two touchdowns against the Titans and looked noticeably more comfortable in the pocket – his connection with his young receivers has grown exponentially throughout the season.
"This game shows how when he calms down everything, goes smooth," Moore said about Allen's performance. "Just happy for everybody's performance."
Coming into Sunday's game, the Titans were ranked in the top 10 in total defense, giving up 335 yards per game and hadn't given up more than 23 points in a contest. But the Panthers were able to execute on big plays throughout the day.
"We've known what we have in them," said Allen. "People can say what they want, but we know what we have in these receivers and they stepped up big today like they have a lot of times in the past. I think they are young receivers who are playing at a really high level and they're continuing to get better and better at their craft."
Moore and Samuel will hope the Panthers' stellar play from Sunday continues as they will travel to Green Bay to take on the Packers next weekend. No matter what happens, Moore and Samuel said they will continue to support and feed off each other.
"You know DJ is my brother," Samuel said. "When he is out there making plays, I'm out there screaming, yelling for him in excitement and vice versa. We are super excited for each other – no matter who has a big game or who has a down game, we are always going to be there for each other."