There probably isn't a player currently on the Panthers roster that needed a fresh start more than cornerback Donte Jackson.
In addition to missing three games due to a groin injury that hampered him for much of the second half of last season, the 2018 second-round pick was benched by Panthers interim head coach Perry Fewell for surrendering too many big plays while freelancing in coverage. Jackson even went so far to lash out, criticizing the defensive playcalling after a loss to the Falcons, lowlighting two "horrible calls" by Fewell, who would ultimately bench Jackson in a Week 16 loss to the Colts.
Jackson is determined to not let 2020 be a repeat of his sophomore campaign – so during this offseason, the LSU product spent the spring training with former Steelers Pro Bowl cornerback Ryan Clark, doing everything he could to redefine his game while working out in Baton Rouge.
And doing whatever he can to make sure that he stays healthy – in both mind and body.
"Just improving my eyes and improving my details, specifically at the corner position," Jackson said about what he'd been working on this offseason during his availability with the media on Thursday afternoon. "Health is a big thing for me, so I've been staying on my groin, staying on my hammies, staying on my hip flexors because those were the three [areas] of concern last year. It was the reason I couldn't run, couldn't cut and do a lot of things. So just staying at it."
"Just make sure I can be 100% because when I'm 100%, I know I can be one of the best corners in this league and give my team a chance to win."

With James Bradberry now with the New York Giants and a brand new coaching staff led by head coach Matt Rhule and defensive coordinator Phil Snow, the Panthers will rely on Jackson, who is the longest tenured cornerback on their roster.
As a rookie, Jackson's struggles were detailed on the Amazon All or Nothing series as he adjusted to the league. However, he flashed the talent that made him attractive to Carolina with four interceptions in his first eight games before his play quality dropped in the second half of the season and took a step back during his sophomore campaign. Quarterbacks began throwing his way more often – his average depth of target as a defender was 16.0 yards, fourth-highest in the league last season, up from 12.7 his rookie year, according to Pro Football Reference.
Jackson's tackles were also down from his rookie season as he recorded only 40 tackles in 2019, but he was still able to flash those ball skills, registering three interceptions in 13 games. Considering how his play has been inconsistent during his first two seasons in the league, Jackson knows 2020 is a make-or-break season for him.
"I dealt with a lot of injuries last year, so this offseason I just really invested my time and my money to just improving my body, so I don't have to worry about being out there not at 100%," Jackson said. "It is very important for me – I know it is a big year for me, and I'm expecting a big year from me, and I've just been ready to go. I've just been staying at it."
"Staying in the film room, staying in the treatment room, and just trying to be that leader on and off the field."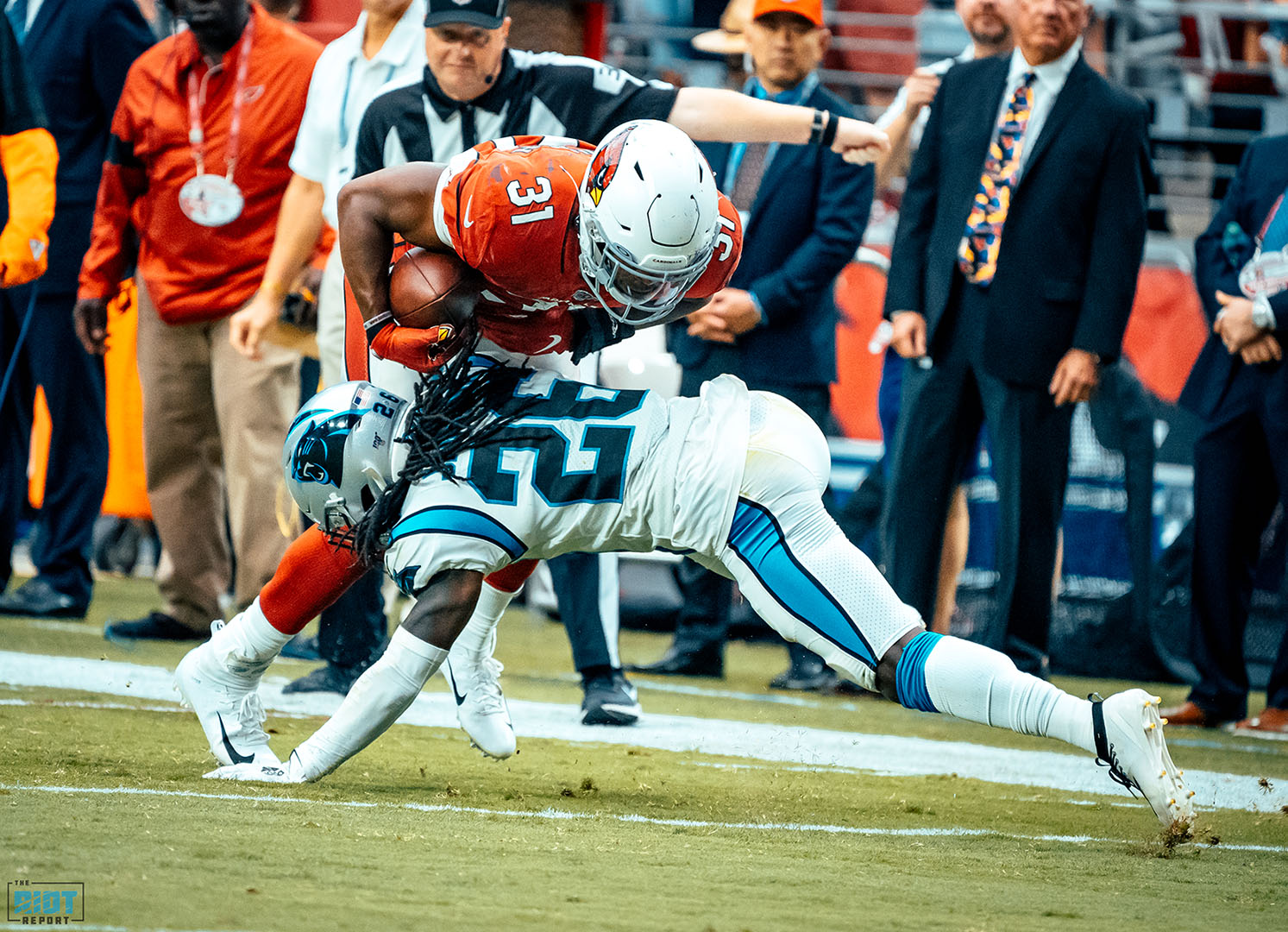 Unlike in the past, Jackson says he has been in the weight room working on his body more, trying to prevent another injury that he felt derailed his season in 2019.
"My groin and my soft tissues – I've just been locked in and investing a lot of time into my body," Jackson said. "I know that was the thing that kind of took me off my game last year. So that was my whole motivation this offseason to get my body right and focus on everything else."
Rhule and Snow both have high expectations of the 24-year old Jackson; Snow said earlier this offseason that Jackson needs to get more detailed in coverage; Jackson has been communicating a lot with Snow and his position coaches during the offseason.
"Definitely, me and Coach Snow talked a lot this offseason," Jackson said. "Me and Coach Rhule talk a lot throughout the offseason. And we have that same thing that we talk about. I know what I can do, they know what I can do. That's why they trusted me – they trusted me to lead the cornerback room and be one of the best in the league."

Also helping Jackson this year will be cornerbacks coach Evan Cooper. After playing at Temple, Cooper returned as an assistant under Rhule and helped the Baylor Bears finish second in the nation in interceptions as the program's cornerbacks coach last season.
Jackson says he and Cooper have developed a strong relationship during their short time together, with Jackson sending videos to Cooper this offseason for the coach to critique as he honed his technique – certainly a far stretch from what appeared to be a divisive relationship with Fewell, who was the secondary coach last season before being promoted to interim head coach.
"[Cooper is] a guy I've pretty much been talking to every day if not every other day during the quarantine, not just about football but about family and just connecting," Jackson said. "I think getting together, I think me and him have a lot in common. He is very enthusiastic, he is up in your face, but he is detailed oriented. He stays on me about my detail, he stays on me about my technique."
"Being able to [work with] someone like Coop is very refreshing – and a move forward."
With the amount of roster turnover during the offseason, Jackson has gone from one of the most inexperienced players on the Panthers defense to one of the veterans. Because of that, Jackson has had to become a leader for rookies like Troy Pride Jr. and Stanley Thomas-Oliver, who may get thrown into tough situations as rookies being asked to play quickly – and Jackson has a lesson that he wished he learned his first two seasons.
"Learning how to cope with injury, learning how to cope with not being 100%," Jackson said. "Not being 100% and not being able to run with guys I know I can run with, I let that break my confidence and take me out of it. So that's one thing I've been wanting to key in on – being able to cope with anything that happens and fight through adversity, and I don't think I was able to do that last year."
Jackson seems a little older, a little wiser – a player that might be ready to be less brash during this pivotal third season. But ask him who's faster between he and Pride, who ran a 4.4 40 at the Combine, and the trademark "Action Jackson" confidence isn't far below the surface.
"C'mon, man" Jackson laughed, flashing the grin he would be quick to show off after one of the dazzling highlights from his first two seasons. "What you think my answer to that is gonna be? He's fast, but, c'mon…..speed knows speed, but nah."
"He ain't faster than me."