The last seven days haven't been great for Panthers cornerback Donte Jackson.
He got beat for a couple of touchdowns in the Panthers loss to the Atlanta Falcons in Week 14 and called out coaches for putting him in a bad position with what he called 'horrible' playcalls – the second-year corner then rescinded his comments and offered a mea culpa in the locker room a few days later for his outburst. Things didn't get much better for Jackson Sunday in the 30-24 loss to the Seahawks as quarterback Russell Wilson picked on the brash corner a bit, particularly in the first half.
In the first quarter already down 6-0, Seahawks receiver Tyler Lockett caught a 44-yard catch against Jackson, which put the team into Panthers territory – Jackson had his eye on an interception as he looked back for the ball as Lockett made a spectacular catch downfield. Four plays later, D.K. Metcalf caught a 19-yard touchdown catch over Jackson as the Seahawks got out to a 13-0 lead.
That's not even mentioning the missed tackle on the Chris Carson 23-yard run on the opening drive. After the game, Jackson said despite the miscues, he never lost faith in himself.
"My confidence is never shook," Jackson said. "I'm known for my confidence – so my confidence isn't going anywhere."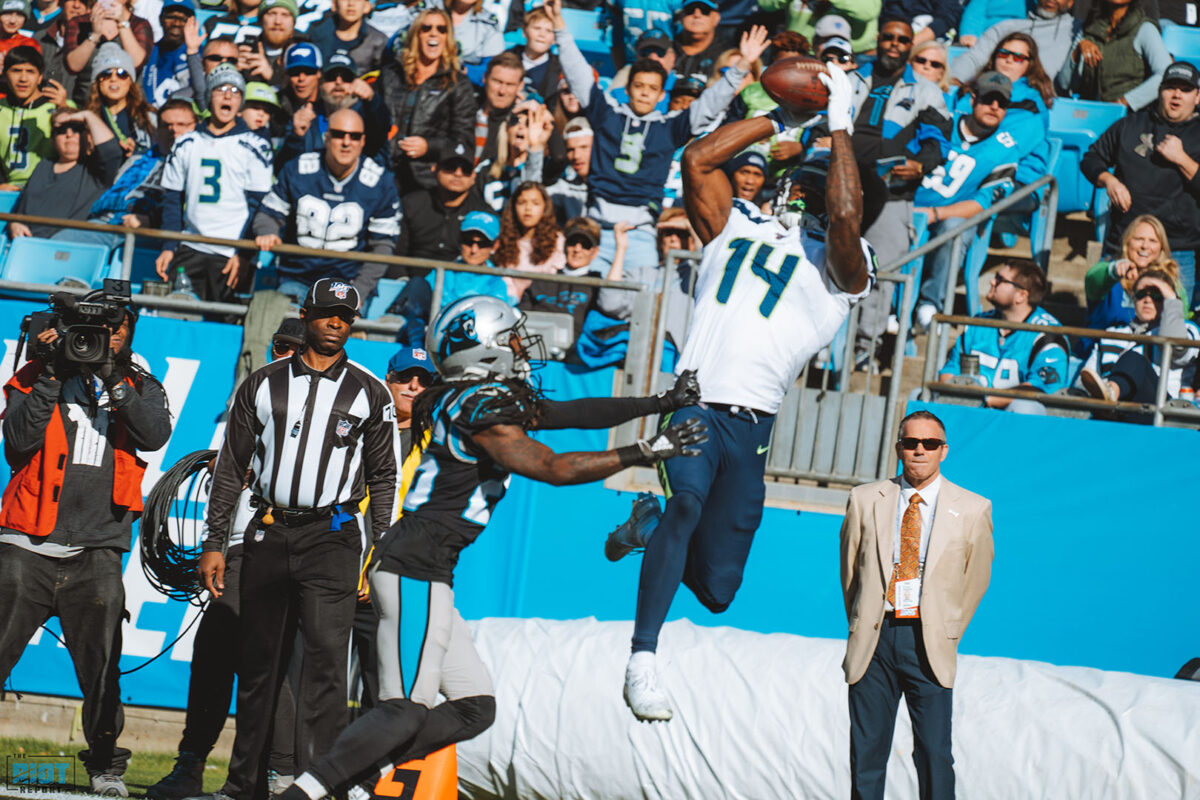 After an up-and-down rookie season that saw the second-round pick have four interceptions in his first eight games, Jackson has seemingly taken a step back during his sophomore campaign. He does have 29 tackles and three interceptions on the season, but Jackson has given up a number of plays that have cost the team points and yardage – he's allowed a passer rating of 88.2 when targeted and has missed 22.2% of his tackle attempts thus far this season.
He's also been tested deep a lot – his average depth of target of 15.6 yards coming into Week 15 was the fourth-highest in the NFL, according to Pro Football Reference.
In the second quarter, with the Seahawks backed up inside their 20-yard line, Wilson targeted Jackson again as the Seahawks completed a 58-yard pass to wide receiver Josh Gordon to change field position – a spectacular catch, to be sure, but that long pass play helped set up Seattle's third touchdown of the game as they were able to get off to a 20-7 lead.
In all, Sunday was another day at the office to forget for Jackson as Panthers interim head coach Perry Fewell was seen having an animated discussion with Jackson after a touchdown drive. Fewell said he considered benching Jackson at one point, but ultimately felt like coaching him up on the sidelines was the best move.
"He was a little frustrated at times out there and I know he was trying to play hard," Fewell said. "He was trying to do it the right things. He was just so hyped and excited about what he was doing out there that he just kind of lost his way a little bit. I just felt like if we could steer him in the right direction, he would play better."
Fewell allowed Jackson to play through some mistakes, saying it's part of his growing process – Jackson was looking back for the ball instead of playing closer to his man – the third touchdown of the day was to a wide open Tyler Lockett in the right corner of the end zone that was clearly a breakdown in coverage that led to Luke Kuechly burying his head in his hands.
"Everybody used to me making plays, but when I'm not doing it, it is frustrating," said Jackson. "Frustrating from them, frustrating for me and my coaches. I just gotta go do that and make plays that people are accustomed to seeing me do."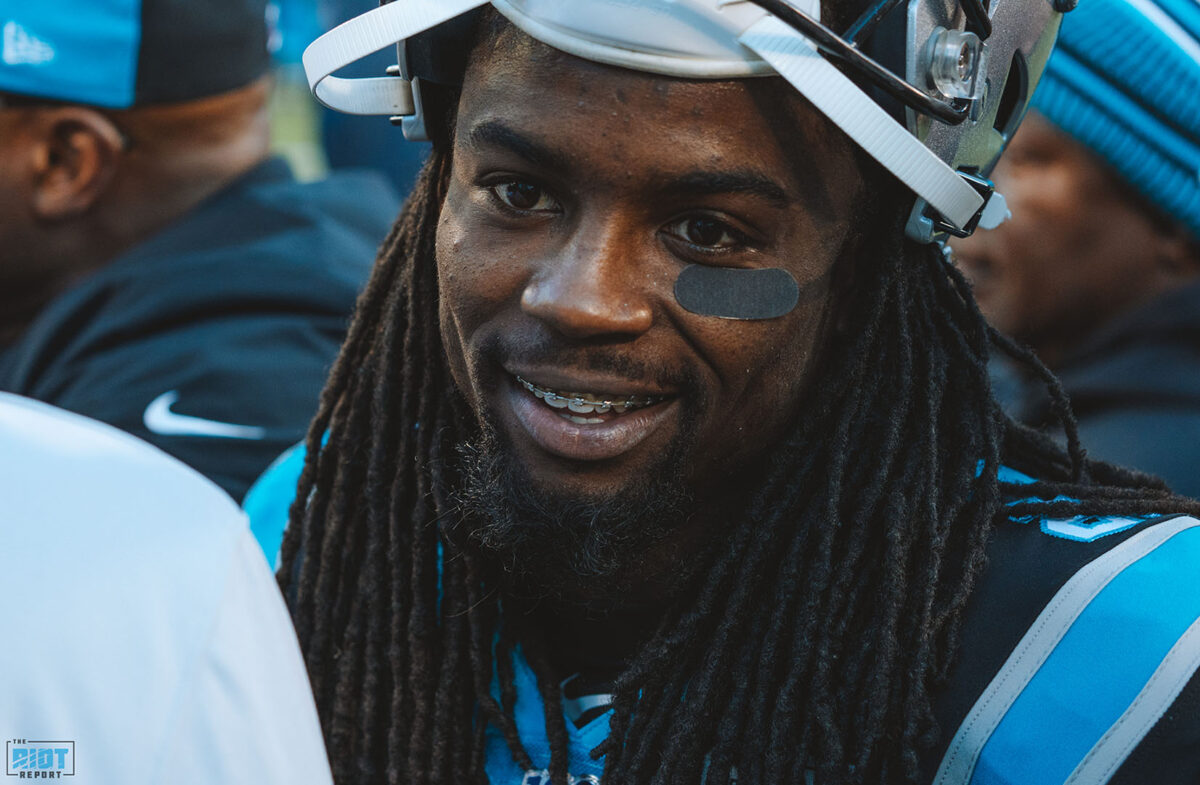 The defense as a whole didn't perform well against the Seahawks as they allowed Wilson to throw for 286 yards and two touchdowns; the former NC State QB that admittedly loves playing in Carolina – he's now 5-0 at Bank of America Stadium in the regular season – had a perfect 158.3 passer rating in the first half. Carolina also only sacked Wilson twice and the only turnover they got was on a trick pass play by Gordon.
The Panthers defense got off to a slow start and they just weren't able to recover.
"We had some opportunities to get some turnovers," Fewell said. "We just didn't make them pay for their mistakes. We made some mistakes and gave them opportunities to score early in the ball game. When you get behind early in the ball game against a good football team – a 10-3 football team – and you're a struggling football team, that's tough."
"That's really tough."