With football comes fantasy football – we've asked our good friend Cort Smith, writer and analyst for RotoViz, The Action Network and founder of Bet The Prop to weigh in on pertinent questions facing not only Panthers fans, but fantasy football owners who name their teams things like 'Wham, Bam, Thank You Cam' or 'Kuech-in it Real'.
First up, comparing the Panthers' top two receivers and whether DJ Moore or Curtis Samuel should be on your roster.
NFL training camps are convening in the days ahead, and if you haven't been doing so already, it's officially time to fire up those fantasy football drafts.
With a dearth of talent at every offensive skill position, the Panthers are a prime target for fantasy drafters this year, and intrigue surrounds the WR position in particular, a spot where the Panthers boast two of the best young playmakers in the league.
While that's great for the real-life team, it presents a tricky predicament for fantasy GMs: Who should you draft in 2019 — DJ Moore or Curtis Samuel?
Both parlayed superb college careers into NFL production at an early age, which is a great indicator of future NFL success. But is there anything separating the two? Should one be the priority over the other in your quest for fantasy glory?
Tale of the Tape
Moore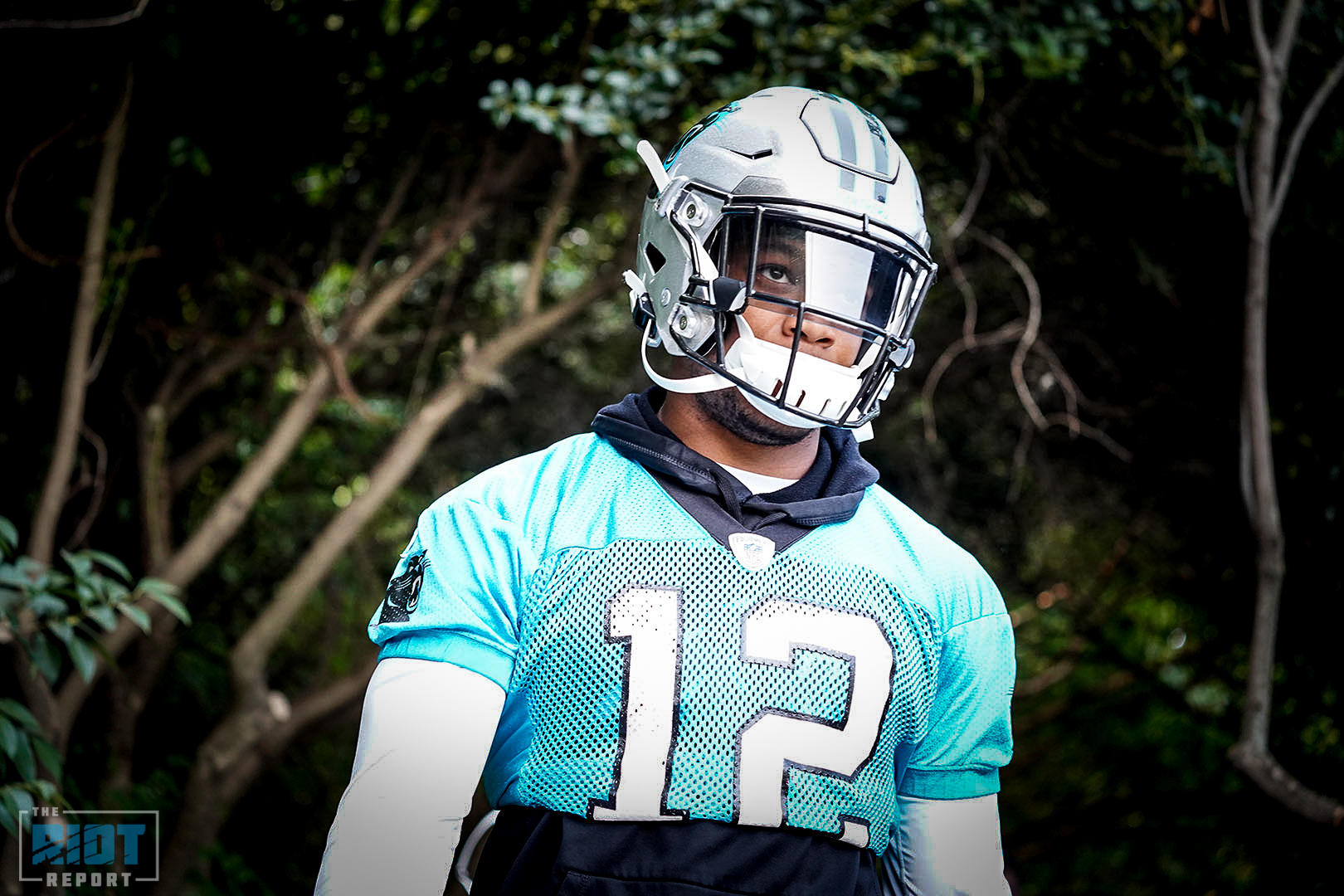 Age (start of season): 22
Experience: 1 Year
NFL Draft: 24th overall, 2018
2018 fantasy points per game (PPR scoring): 11.6
Positional fantasy rank: WR39
2019 Average Draft Position (ADP): 48.8
Samuel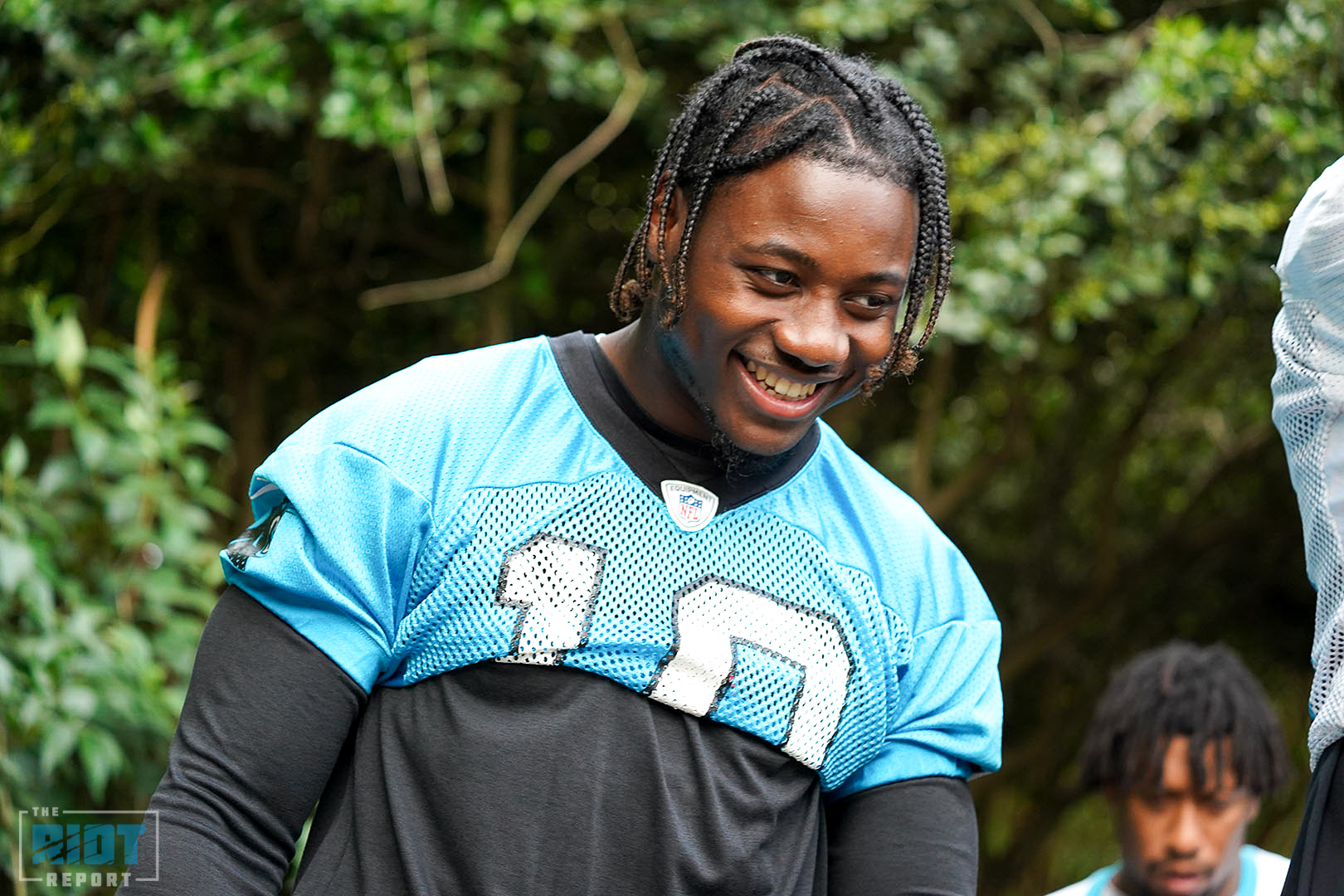 Age: 23
Experience: 2 years
NFL Draft: 40th overall, 2017
2018 fantasy PPG: 10
Positional Fantasy Rank: WR57
2019 ADP: 95.2
Samuel rebounded from an injury-riddled, 115-yard rookie season to outscore the more-highly drafted Moore on a per-game basis last year. He also had more targets per game and a better market share (MS) of overall team targets. Some may argue that the edge in volume was simply a function of Cam Newton's ailing shoulder — that the Panthers essentially used Samuel, who played plenty of RB in college, as an extension of the running game with easy dump-off passes.
The numbers don't bear that narrative out, however. Samuel's average depth of target (aDOT) was 21.4% higher than Moore's (11.9 to 9.8), meaning that not only did Samuel see more targets per game, but they were generally more valuable targets for fantasy scoring.
Here are their per-game numbers from last year:
| | | | | | | | |
| --- | --- | --- | --- | --- | --- | --- | --- |
| | Games | Targets | Rec | Yards | TDs | Tgt MS | Points |
| DJ Moore | 16 | 5.1 | 3.4 | 49.2 | 0.1 | 0.15 | 10 |
| Curtis Samuel | 12 | 5.4 | 3.2 | 41.2 | 0.4 | 0.16 | 11.6 |
While Samuel held the edge in per-game scoring, we can see that Moore had more yards per game and Samuel's edge was mostly the result of superior TD production – a statistic that tends to be random from year to year.
Projecting NFL Success
The fact that both players were able to produce at such a young age bodes extremely well for their respective NFL futures.
And while it's likely that Samuel goes on to have a productive career, the Panthers may have something very special in Moore, whose college profile combined with rookie success screams elite.
Since 2000, there have been just 12 WRs to score over 100 fantasy points at 21-years old after being drafted in the first round (Moore's 121.4 points ranks seventh in that cohort). Almost every one of those receivers took a huge leap forward in year two, averaging:
115.9 targets
69.5 receptions
1,038 receiving yards
7.1 touchdowns
218.8 fantasy points
In all, the average fantasy production for these 21-year old studs jumped 34.6% in year two. That's no coincidence — draft age matters a lot, especially at WR. And research over at RotoViz has shown that the biggest jump in fantasy production for all WRs comes in year two.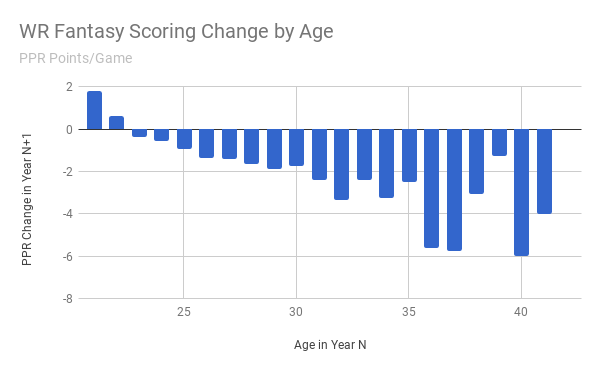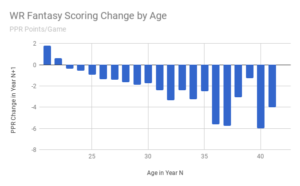 We saw that huge leap from Samuel in year two – and the metrics suggest we should expect to see a similar jump from Moore this year.
It's not just that Moore is set to have a big sophomore season; it's that he's on track to be fantasy royalty.
Earlier in the offseason, I looked at Moore's most comparable rookie seasons, and names like DeAndre Hopkins, Larry Fitzgerald, and Dez Bryant littered the list. Samuel is a superb prospect in his own right, but he's already through that second-year leap and likely something closer to a finished product. He was also drafted in the second round, which doesn't mean he won't be a stud, but it does lower his potential ceiling relative to Moore's.
Conclusion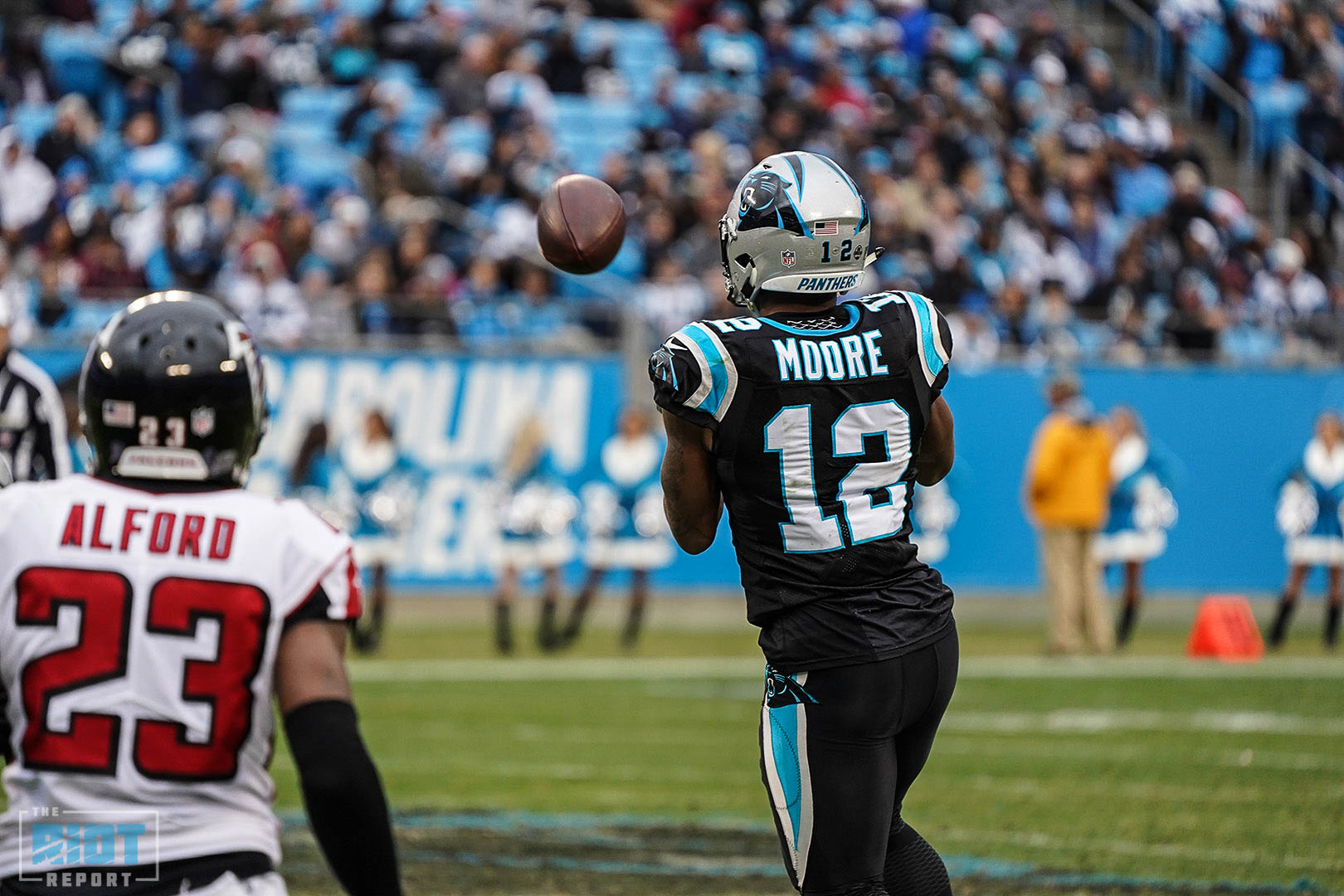 In tight situations like this where players have a similar per-game scoring rate, I would normally recommend drafting the cheaper of the two players. And this year, that means Samuel.
But Moore's current trajectory based on age, draft equity, efficiency, and volume —- is certifiably insane.
I'm happy to take Samuel in the seventh and eighth rounds of fantasy drafts. He's undervalued there and should give you a solid return on investment, but Moore is clearly a potential league winner and a guy I am targeting in the fifth round of every single draft.
While he may be more expensive than Samuel, he's still relatively cheap, and at that price, you can't have enough Moore in your fantasy portfolio in 2019.