When people think of Carolina Panthers' linebackers, they usually think about Luke Kuechly, Thomas Davis or maybe even Jon Beason. Linebackers who, when healthy at least, were some of the very best players at the position the NFL has seen over the past decade or so. However, there is another positive theme for the Panthers that often goes under-appreciated.
Over the past decade, the Panthers have turned the 148th overall pick in 2013, the 169th overall pick in 2015 and the 161st overall pick in 2018 into AJ Klein, David Mayo and Jermaine Carter. Three players who, through their combined 13 seasons, have started 108 games, made 677 tackles and recorded 18 sacks, 52 TFLs, 20 PDs, 9 forced fumbles and 3 INTs. And that's before you take into account the fact that Andre Smith, the 234th overall pick in 2018, has developed into a key special teams contributor for the Bills.
That is really a remarkable run of success for a franchise to have.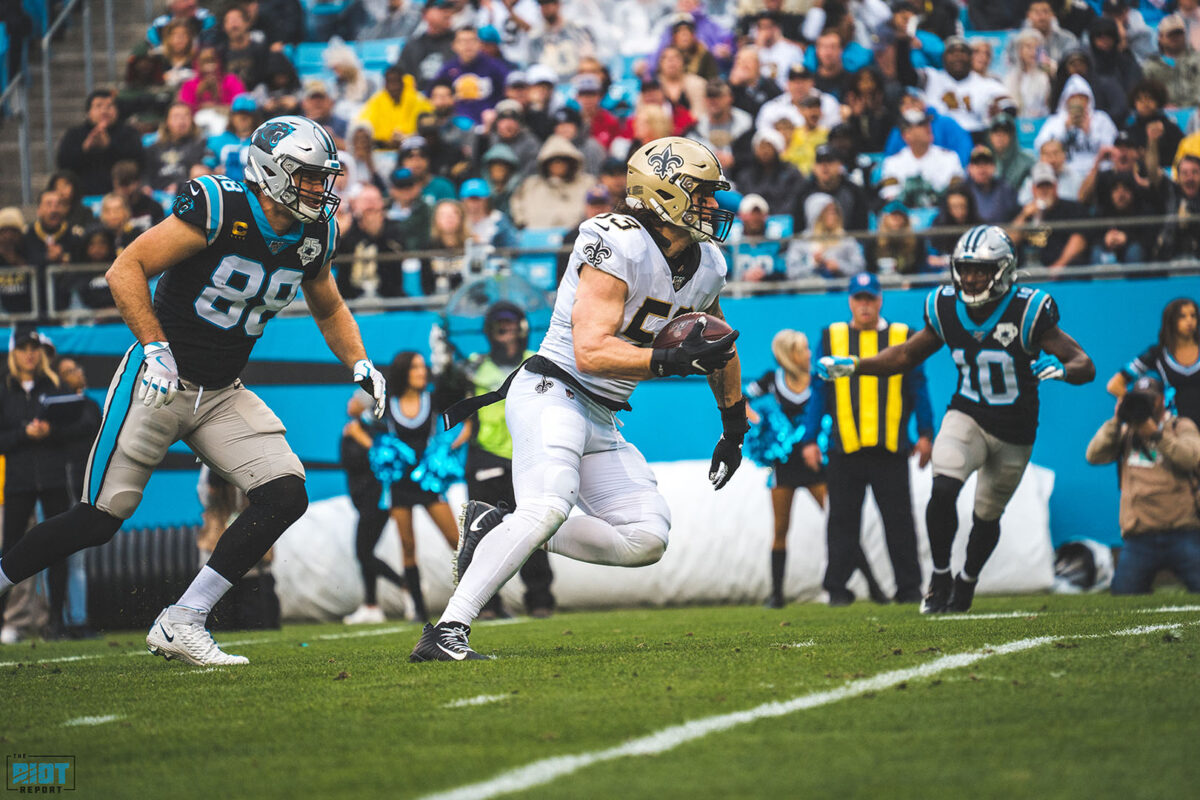 While Luke and TD were the unquestioned starters for the vast majority of the period in question, what this success has meant is that the Panthers have always been able to turn to a high quality of inexpensive depth as well as intermittent compensatory picks as the likes of Klein and Mayo have gone from special teamers, to rotation pieces to starting elsewhere after signing their first major contracts.
If the Panthers had this kind of success at other positions then we might be having very different conversations about the fate of the Panthers post-2015.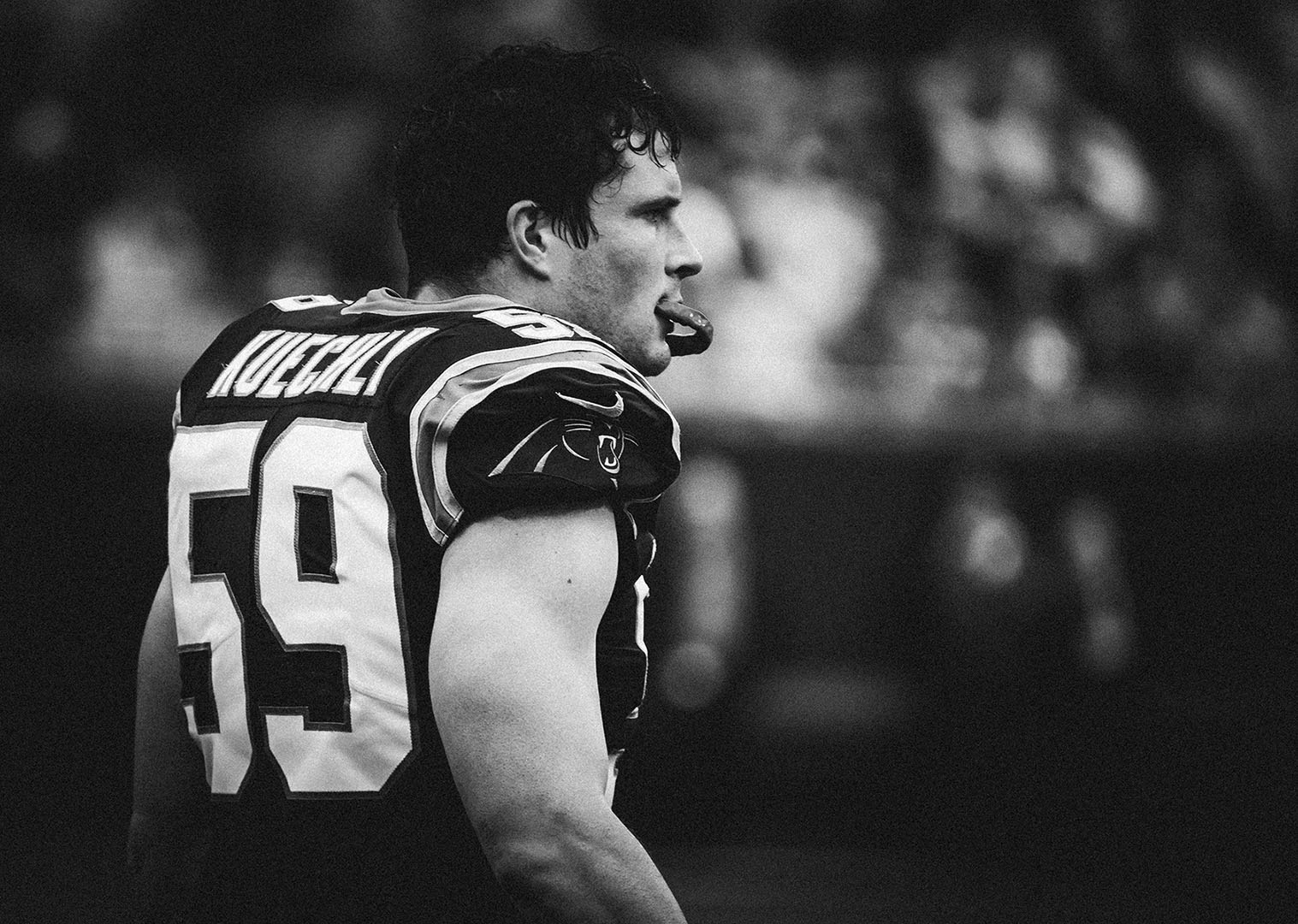 However, Luke and TD are no longer in Carolina, well not on the field anyway, and with Andre Smith being released prior to last season and Jermaine Carter now expected to step into a full-time starting role, there is a striking absence of young depth. Add to that the fact that Carter is a free agent after this season and that Shaq Thompson's hefty contact could cause the Panthers to at least entertain the option of making him a cap casualty at some point, and the Panthers could really do with finding another day three linebacker to develop.
With that in mind, one player they could well consider in the 2021 draft class who could not only fit that role of offering depth and high-quality special teams play in the short term but who also has the core traits to potentially develop into a starting player down the line is Iowa's Nick Niemann. But what is it that makes him a better fit than some of the other day three Linebackers in this draft?
We've taken a look at the tape to find out.
While the modern NFL has shifted the priority for linebackers from run defense to coverage, players still need to be effective run defenders to get game time. At the heart of this is tackling, and this is something that Niemann does well, consistently wrapping whilst engaging his shoulder allowing him to bring ball-carriers down quickly with limited risk of missed tackles (Niemann wears #49):
While at 6'4 233lbs Niemann is not exactly the prototype of the old-school, run-stuffing middle linebacker, he packs enough punch to stop running backs head-on:
Given that Niemann is likely going to make his living on special teams early on, being a technically sound tackler who isn't afraid of a little contact is going to be a definite plus.
Of course, there is more to run defense than simply being able to tackle, and one area that Niemann will likely need to work on, given how he was used at Iowa, is working off blocks in the box. He did show nice hand usage to disengage from blocks laterally:
But when facing blockers head-on he needs to ensure that he keeps his pad level down, and while he showed a nice punch to keep his frame clean, if he can combine this with good arm extension and better pad level then this will help him to keep his ground while he works to disengage, as opposed to going backwards as he did here:
Clearly, runs can go sideways as well as vertical, and Niemann shows the speed to be able to cover the field sideline-to-sideline, such as here where he is able to pursue from the back side of the play to make the tackle:
Importantly, he is able to pursue while maintaining good gap discipline, such as here where rather than just simply running across the field, he makes sure he works over the block before preventing the blocker from driving him wide, thereby allowing him to make the tackle:
Though there were a couple of times against Nebraska where he got caught out of his gap, firstly getting caught looking inside on the reverse:
And here where he loops around to the QB despite another defender already having outside contain:
However, on the grand scheme of things, Niemann is consistently in the right place, and does a good job of adjusting to pulling blockers and motion.
While it's important not to try and project too many mental traits onto tape, Niemann also shows some encouraging signs in terms of understanding what the defense is trying to execute on plays. From little things like here where he looks to anticipate the outside run and so it able to prevent it from getting outside the defense:
To slightly more subtle things, such as the following play:
Here, the DE has the gap between the tackle and the tight end, with Niemann's gap being the B gap inside the tackle. After initially motioning across the field with his gap, however, he spots that the tight end has managed to reach-block the DE, creating a seam. Niemann then bounces back outside to this gap to make the tackle and prevent a big play. He could have kept running across the field with his gap and not been the one at fault here, but by working back outside to help he is able to prevent a potential big play while going beyond his role in the structure of the defense.
Niemann does have things to work on as a run defender. Most notably, he needs to show he can consistently take on blockers at the point of attack with better technique and possibly with some added power from the weight room. Overall though, he is a solid run defender who flashes the traits to be a genuinely very good run defender.
However, as mentioned earlier, playing linebacker is about more than just run defense.
Like many college linebackers, Niemann was not used quite as diversely as he will be in the NFL, with his coverage responsibilities rarely asking him to drop deeper than underneath zones, and in the games reviewed for this piece he wasn't asked to run vertically with receivers in man coverage. Because of this, there is an element of projection about how he would fare in certain situations at the NFL level, but there is certainly enough variety on tape to be optimistic about how he can perform in coverage at the NFL level.
As mentioned above, he wasn't asked to run vertically with receivers much, but he did show the speed to run across the field with receivers and shouldn't struggle in this regard against all but the most athletic tight ends and running backs:
And he certainly had the speed to close ground on running backs flowing out to the flat:
While it's hard to know how he would fare if asked to trial in man coverage, in terms of his ability working underneath in off-man coverage there are some good things to note as well as some things to work on. On the positive side, he shows good quickness to break on routes, and flashes the ability to stay light on his feet and avoid getting flat-footed at the head of routes:
However, he does have this tendency to shuffle when working laterally, especially when working laterally and backwards, and this not only makes it hard for him to drive on routes at times but also leads to unnecessary wasted motion and loss of balance that better route runners will be able to exploit at the next level:
And when he does open his hips, he needs to make sure he doesn't over-commit to that side as not only can that make it hard to recover if the receiver then breaks back the other way, but can also lead to an over-commitment of his weight backwards which then makes it hard to drive on the ball, such as on this play:
Niemann certainly has talent in man coverage as he has the speed to run with most tight ends and running backs and shows the movement skills to be able to react quickly to breaks while maintaining control, but he needs to make sure he is more consistently disciplined in his footwork as, at the moment, there are too many instances where he unnecessarily puts himself off-balance.
With all that said, and while it is hard to know exactly where Phil Snow might go next from a schematic perspective, the Panthers are much more of a zone-orientated defense, and if Niemann is going to be a plus coverage player in Carolina, that likely is going to mean playing a high quality of zone coverage. Fortunately, this is something he certainly looks to have the potential to do.
He has the range to drop cover outside from an initial starting point over the middle:
Though as with his man coverage, he needs to tighten up his footwork as there is currently too much wasted motion and not enough balance:
Beyond simply the physical tools to be effective in zone, Niemann importantly shows some encouraging signs when it comes to the mental aspect of coverage. On a fairly basic level, he shows an understanding of leverage and where he has help, such as here where he knows that routes breaking up or out will take the receiver back towards other defenders:
And shows flashes of anticipation that are encouraging, such as here where he dives out underneath the slant, forcing the quarterback away from his first read and into a check-down for no gain:
And is able to get in front of this path over the middle to force the incompletion on third down:
While going one further on this play, where he adjusts to the route behind him and steps in front of the throw, makes the pick and runs it back:
As a zone coverage player, Niemann again needs to work on the consistency of his footwork, and to turn the flashes of anticipation and ball skills into more consistent performance, but shows all the physical tools needed to play at a very high level. This might not be something that has you off your feet screaming his name on draft day, but it is rare that players with this kind of potential in coverage are available as late in the draft as Niemann might be this year.
Finally, while it's not at the core of what the Panthers ask their linebacker to do, Niemann did show some nice quickness as a blitzer when called upon, though this is probably not where his value lies at the NFL level:
Niemann isn't a perfect linebacker prospect. He needs to continue to develop in terms of working off blocks in the run game, and his footwork in coverage is in need of attention, but he has the physical tools to be a successful NFL player as well as flashing some more high-level mental traits in coverage. In the short-term, he ought to be a significant contributor on special teams as a plus athlete with good tackling technique and, with the combination of that, together with his developmental potential, this makes him a player the Panthers should definitely be looking at in the later rounds.
(Top Photo via Nick Rohlman/The Daily Iowan)