With the draft now only a few short hours away, it is time for the annual fortune telling exercise where I try to predict who will go where – at least in the first 32 picks. It is worth pointing out that this isn't an attempt to say who I think should go where, but rather who I think is most likely to fall to which spot. For the purpose of trying to keep things relatively simple and to avoid getting too far down the road of fantasy, I will not be including any trades – even if I think some teams will very much be looking to move out of their current spots, in one direction or the other.
I'm looking at you, Miami and Detroit.

So then, without further ado, how is the 2020 NFL draft going to proceed? Let's look in the crystal ball.
1st Overall, Cincinnati Bengals: Joe Burrow, QB (LSU)
I am not sold on Burrow as a once-in-a-generation, can't miss prospect, but I do think he is very good – and having seen this meteoric rise to being the top quarterback on most boards, I think it would be surprising to see the Bengals go in another direction. Burrow does have some limitations, in that his arm isn't the biggest in the world and he needs to speed up his internal clock when going through reads in the NFL, but he is very accurate and makes good decisions with the ball. Not a surprise for anybody, but I think the Bengals are happy being unoriginal at this stage.
2nd Overall, Washington: Chase Young, EDGE (Ohio State)

While there has been some talk of Washington having interest in the QB class, if they are unable to move out of this spot – or are unwilling to do so – I think they are going to keep coming back to Chase Young, who, for me, is the best player in the class regardless of position. Young might not be in the very top tier of edge rushing prospects (Myles Garrett being the most recent example), but he is excellent in most regards and should be an immediate star player wherever he ends up.
3rd Overall, Detroit Lions: Jeff Okudah, CB (Ohio State)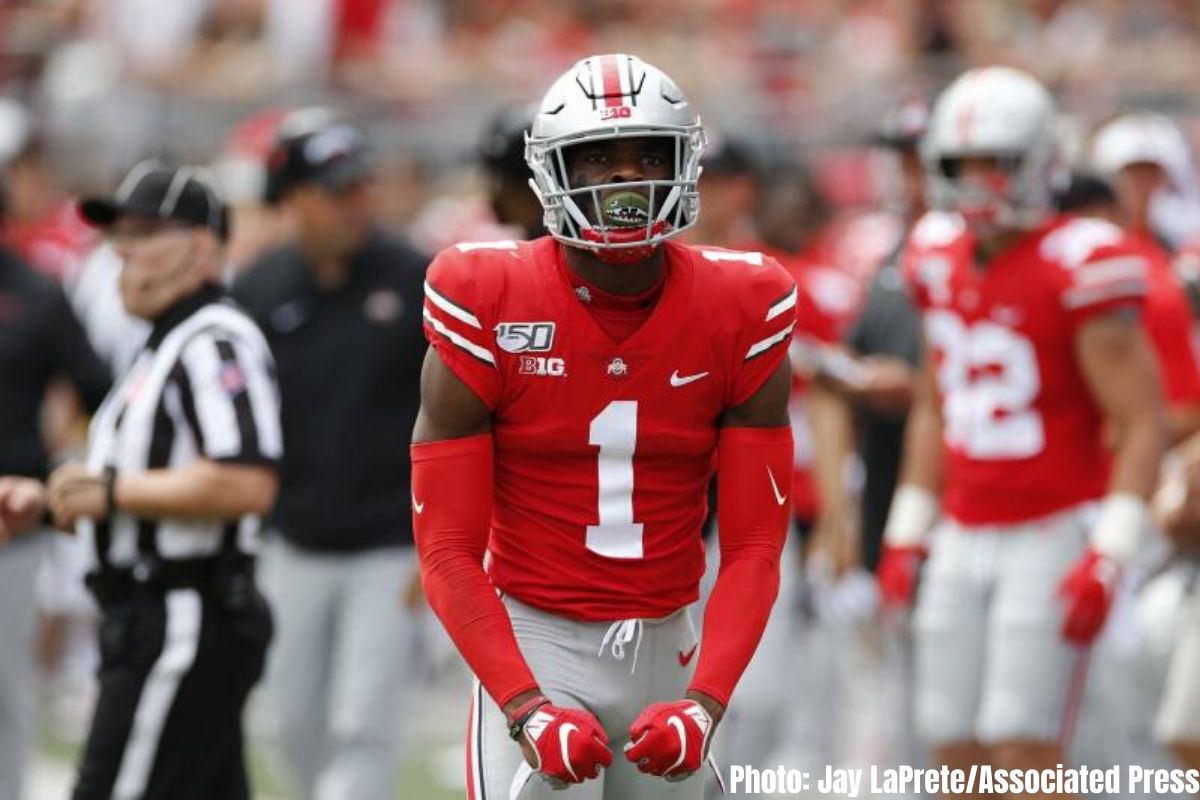 Having moved on from Slay already this offseason, the Lions now have a need at corner – and with quarterback being something of a stretch for the Lions, it's useful that arguably the next-best player to Young in the class is a corner with all the requisite tools to be a direct replacement for Slay, and possibly even something of an upgrade. Okudah has the length, movement skills and speed to match up with almost any receiver in man-to-man on the outside, and flashes the ball skills and instincts to also be a dangerous defender in zone, and is also one of the best run defending corners in recent years.
4th Overall, New York Giants: Jedrick Wills, OT (Alabama)
The Giants need line help on both sides of the ball (amongst other things), and we all know Dave Gettleman likes his linemen – so this pick makes itself in terms of both players available and positional need. Wills is probably the most complete offensive lineman in the class, and while I think the likes of Tristan Wirfs and Josh Jones could make a case in terms of having higher ceilings, Wills would be the best fit for the Giants needs. He could start immediately at right tackle, and then have a chance to move over to the left side with time; while his foot speed is not quite that of the very best pass protecting prospects, he is largely able to make up for that with great technique and powerful run blocking.
5th Overall, Miami Dolphins: Tua Tagovailoa, QB (Alabama)
So far, so largely uncontroversial. The Dolphins have notoriously had their eye on Tua for a while – and though his injury concerns might have them a little more hesitant to turn in the card than otherwise, this is a team that needs to make a move at quarterback and while they could continue to tank or to take a chance on a more developmental option on day two or later in the first, I think that Tua's tape is just too hard to pass on at this point.
Tua has the better arm than Burrow, and looks more composed in the pocket with subtle movements and a quick internal clock, but isn't quite as accurate down the field at times, and does make the occasional highly-questionable decision, but if healthy, he is probably too good to pass on for the Dolphins here.
6th Overall, Los Angeles Chargers: Justin Herbert, QB (Oregon)

It is hard to justify taking Herbert this high based on tape – and this would be a massive swing from the heels from the Chargers – but the move to LA is going to continue to be uphill sledding until they can find a QB who can put bums in seats, and Herbert's upside might be too much to ignore at this point. Herbert does have great raw tools, with a big arm and flashes of both touch and accuracy to go with a reasonable rushing threat, and the Chargers would be able to give him the best shot of succeeding by sitting him behind Tyrod Taylor for a year, but there is an awful lot of work needed on his game, and there is no getting past the fact that this is a pick with little certainty of working out