What was expected to be something of a quiet start to free agency for the Panthers has already seen them sign two players to help bolster their offensive line. While those two signings are likely to have made a reasonable dent in the money that the Panthers have left to spend, they need to continue to be active as they look to build the foundations of their roster before the draft.
In an ideal world, they will be able to add talent all across the roster and enter the draft able to take the best player on the board with each pick without having to draft for need. However, even if that isn't the case, what they have to absolutely avoid is the situation they were in going into the 2016 draft, where with the loss of almost their entire cornerback room in free agency they were forced into selecting multiple cornerbacks.
With that in mind, what are the areas that the Panthers absolutely have to address in some form over the next week or so?
Interior Defensive Line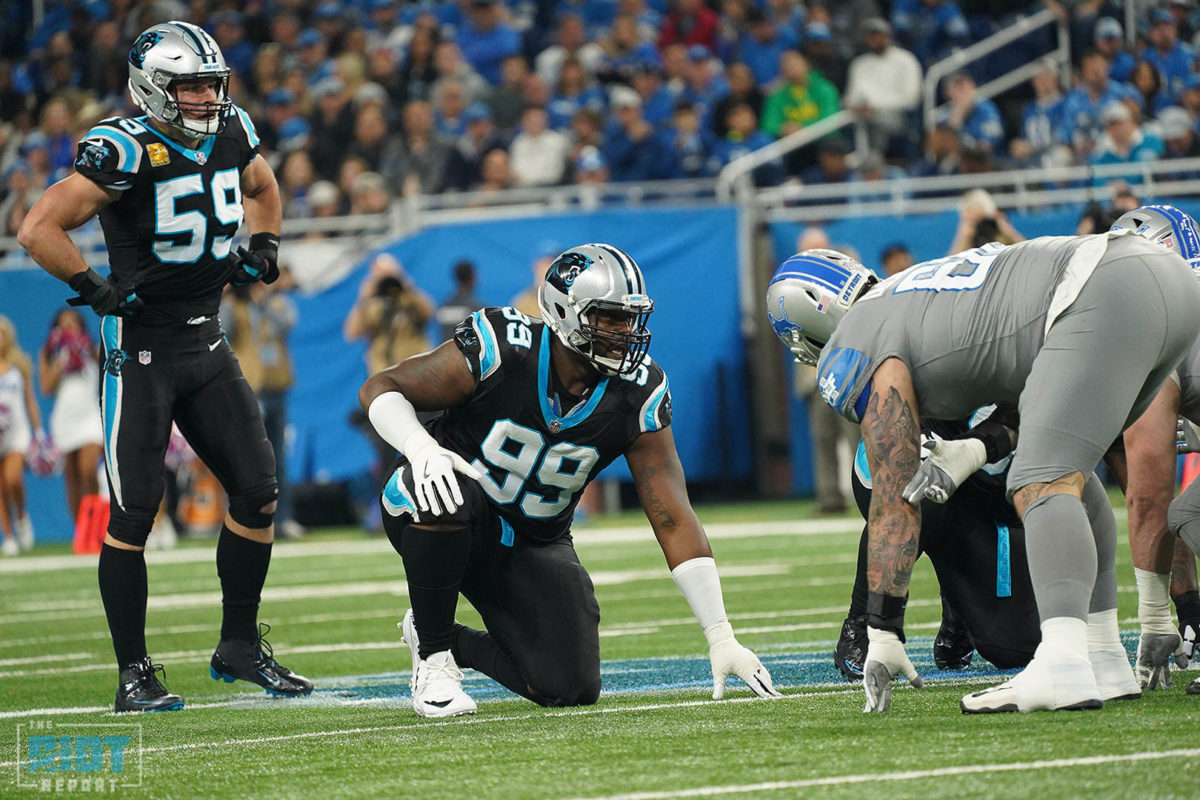 Last year, the Panthers really struggled to generate much pass rush on the interior and following KK Short's injury they were left without a single natural 3-tech on the roster, ultimately moving Efe Obada inside on a near-permanent basis in order to try and generate pressure up the middle. With Short and Zach Kerr having been released as well as Obada currently still unsigned, the need for an interior pass rusher has only increased.
This is definitely something the Panther can address in the draft given the depth of the class at this position, but with most NFL teams carrying at least two natural 3-techs, the Panthers would do well not to go into the draft without a single player at the position on the roster. There is a chance that one or both of Short and Obada could be back in Carolina if they don't find much of a market in free agency, but this cannot be assumed, and the Panthers should be looking to improve at this position rather than just treading water.
Fortunately for the Panthers, there are still a number of quality option available in free agency, and while they likely aren't looking for an aging veteran like Ndamukong Suh, the likes of Larry Ogunjobi and Sheldon Rankins would be good fits who can come in and start alongside Derrick Brown and play at a high level, although both would likely require most of the Panthers' remaining available cap space.
If they don't feel like making quite such a significant investment at the position, then former 3rd overall pick Solomon Thomas could be an interesting mid-level option as while he struggled playing as a 4-3 defensive end in San Francisco, a move back to his more natural 3-tech role could help him reach the potential he flashed in college. On the cheaper side of things, DeMarcus Walker has flashed some nice things in Denver but is still has room to grow as a pass rusher while Christian Covington should be able to be a solid rotation piece at the very least.
Tight End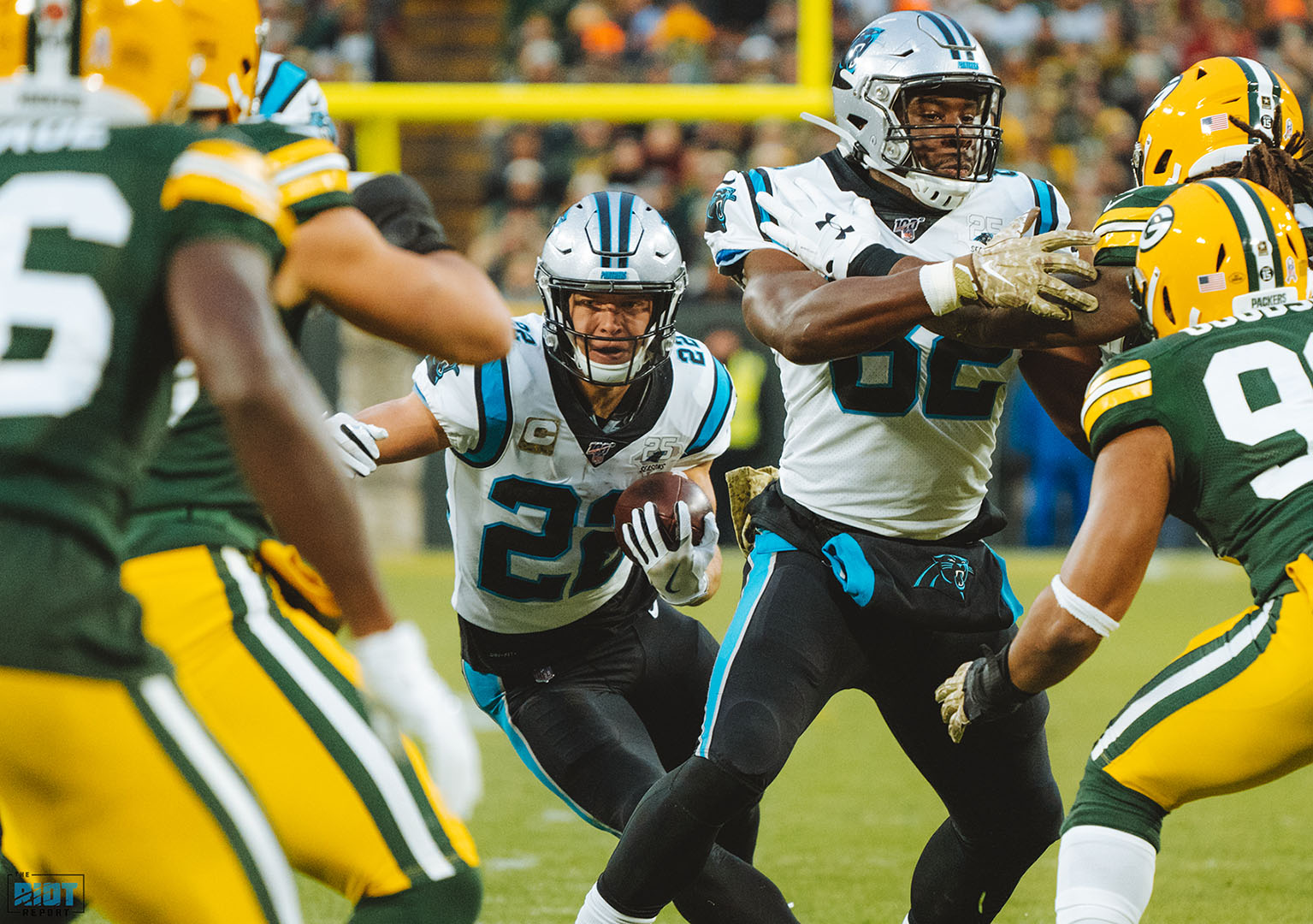 It's hardly a secret that the Panthers would like to get more out of the tight end position in 2021 than they did in 2020. Ian Thomas has yet to turn occasional flashes into consistent production and the likes of Chris Manhertz and Colin Thompson are largely blocking specialists. Importantly, Manhertz is also currently out of contract, and while the Panthers will likely have some interesting in bringing him back, if they don't then they really can't go into the draft with only two tight ends on the roster, one of whom has only one career reception aged 27.
The likes of Hunter Henry and Gerald Everett are probably out of the Panthers' price range given all the other needs on the roster, but this tight end class looks to be notable stronger in terms of second-tier players than the 2021 draft class at tight end, and even if the Panthers do bring Manhertz back, the Panthers should be looking to bring in another veteran to add competition.
If the Panthers do look to add an older player as more of a short-term option to help whoever ends up starting at quarterback, then the likes of Jared Cook and Tyler Eifert are both worth watching. Both have been extremely productive receivers in their day, and while Cook is certainly right towards the end of his career and Eifert's injury history isn't ideal, both could add some solidity over the middle for limited cost.
Outside of that, the Panthers might struggle to find much of a contribution in free agency, Jeremy Sprinkle could be an option if they want to add a more blocking-focused player as a direct replacement for Manhertz, albeit one who can offer a little more in the passing game, while Jordan Leggett would be something of a long-shot project as somebody who has never lived up to the potential he showed coming out of Clemson, albeit he is still quite young having only just turned 26 in January.
Outside Cornerback
Rasul Douglas didn't play awfully in his one season in Carolina, but he has some fairly unavoidable limitations in terms of speed and quickness and if the Panthers do want to play more man coverage going forwards then it is going to be hard to do so with somebody who is quite so zone-focused. Add to that that the Panthers don't exactly seem super-enthusiastic about handing the starting role opposite Donte Jackson over to either Troy Pride and Stanley Thomas-Oliver, both of whom they drafted on day three last year, and this looks to be a real need for the Panthers.
This is obviously something they could address through the draft, and it would certainly not be a surprise to see them select somebody at cornerback even if they do sign a veteran in free agency but, as they found out last year, it can be hard to find players who are ready to start right away in the secondary unless you are willing to invest significant draft capital at the position, something the Panthers likely don't want to tie themselves to doing at this early stage.
There are still a number of good starters available and, though the Panthers could struggle to find the money for a Williams Jackson or a Shaq Griffin, either player could offer them a long-term option either as a high-quality #2 opposite Jackson or as the real #1 corner either opposite Jackson or somebody else should he move on in free agency next year. There are enough proven starters at cornerback in free agency that the Panthers could look to simply wait to see who is still available in a few days time.
If the Panthers simply want a veteran stopgap, albeit potentially quite expensive ones, then names like Patrick Peterson and Richard Sherman are ones to watch. Both are very much waning forces in the NFL and risk getting overpaid based on their names, but there will be a price point where they start to become feasible. The final option would be take a chance on a recovery project such as Artie Burns, Ahkello Witherspoon or Fabian Moreau though given their experience with Eli Apple last season might scare them off such an approach.
Linebacker
Tahir Whitehead was always going to be a stop gap between Luke Kuechly and whoever comes next, and with Jermaine Carter stepping into a starting role late in the season and playing well, linebacker has gone from being arguably the Panthers' biggest need this offseason to more of a side note. However, aside from Carter and Shaq Thompson, the Panthers are lacking any other options at the position and this could not only create issues if either get injured, but also will make it hard for Jeremy Chinn to spend more time at safety.
Veterans Julian Stanford and Adarius Taylor could return, though neither would likely be guaranteed a slot on the 53-man roster, but with Whitehead almost certainly not coming back the Panthers need to add more depth at the position, with the addition of a starting caliber player giving them that option of moving Chinn back to safety.
While Avery Williamson was a name that was suggested as a potential target for the Panthers at the trade deadline, he would likely be too expensive for the Panthers to consider unless they are set on moving Chinn to safety. Similarly, despite the links to Scott Fitterer, KJ Wright is likely more of a fantasy than a player that the Panthers can realistically afford, though he would offer an excellent veteran presence that any team would want.
Outside of that, the Panthers will likely have to opt between either career depth pieces such as Mark Nzeocha or take a chance on a reclamation project such as former first round pick Reuben Foster, though is off-field issues could, and probably should, be cause for at least significant hesitation.
Wide Receiver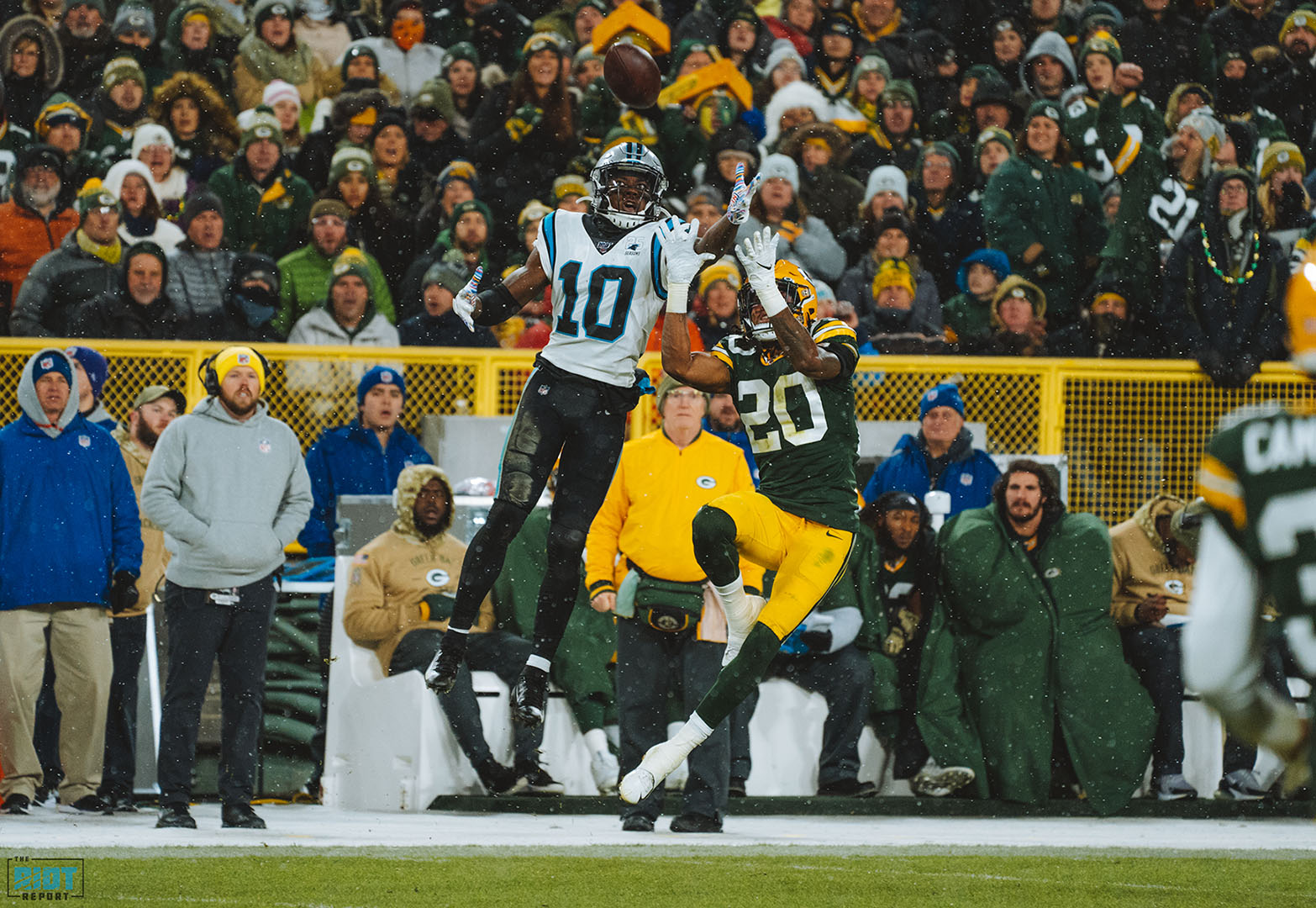 The Panthers' go into 2021 with one of the best starting duos in the NFL, but with Curtis Samuel hitting free agency the Panthers lack any real proven quality depth. This is definitely area they should look to add some talent at some point in the draft but, given the depth and quality of this year's free agent class at receiver, they would be foolish not to try and add a proven quality veteran.
There is still a chance that Curtis Samuel does resign, aided by a fully of receiver moves early in free agency limiting the money that is left to be spent at the position, but this cannot be assumed. While the Panthers do like what they saw from UDFA Omar Bayless last offseason before he got hurt as well as the flashes that Brandon Zylstra and Keith Kirkwood have shown, these are names that should be competing for the #4 or #5 WR spot rather than being penciled in as the #3 WR entering the draft.
Given how much the Panthers have invested in DJ Moore and Robby Anderson, it seems highly unlikely that the Panthers can make a run at Juju Smith-Schuster, Kenny Galloday or Will Fuller. They could, however, potentially make a run at the likes of Willie Snead or maybe even Sammy Watkins given the decrease in prices that can be expected at the position this year.
In terms of younger player, Josh Reynolds could give them a versatile player who excels as an underneath route runner either from the slot or outside, which would allow Robby Anderson to spend more time in the slot where he has been most effective. They could also take a chance on a reclamation prospect such as former top-10 pick John Ross who has really struggled to make much of an impact in Cincinnati.
The Panthers don't have the cap space to get into bidding wars in free agency, but with no many needs they are going to have to be proactive once the initial flurry settles and while there will likely be a real focus on getting younger players who are able to be part of the long-term rebuild, they would be foolish not to also consider signing some veteran players who are able to add experience and act as teacher on the field.
Whatever happens next with the Panthers in free agency, they certainly can't afford not to continue to be active.