With the Panthers offseason workout program officially in the books and the players on their summer break until the final week of July when they'll report to Spartanburg, lots has been made for the past month about new additions like Brian Burns and Gerald McCoy, the state of Christian McCaffrey's biceps and Curtis Samuel's preparation for a breakout season – but while the Panthers were quick to livestream Cam's 'first throws' of the offseason, there were players that may have escaped your radar as fans gobbled up every word, picture and video of spring coverage.
While there are certainly players like Ross Cockrell and Jermaine Carter, Jr. who may not be on the radar quite yet, they were already expected to be contributors this year, even if it was only as a key backup.
The players on the list below aren't likely to jump off the board in a fantasy draft or get high ratings on the newest iteration of Madden, they seemed – at least from their opportunity, number of reps or performance during the spring – as if they're ready to make a bigger impact for the Panthers than perhaps fans may have expected. That may only mean a solid depth piece or simply an increase in role, but sometimes a progression early in the spring can become a big step in training camp – and it only takes one injury for someone to go from 'next man up' to simply 'the man'.
Alex Armah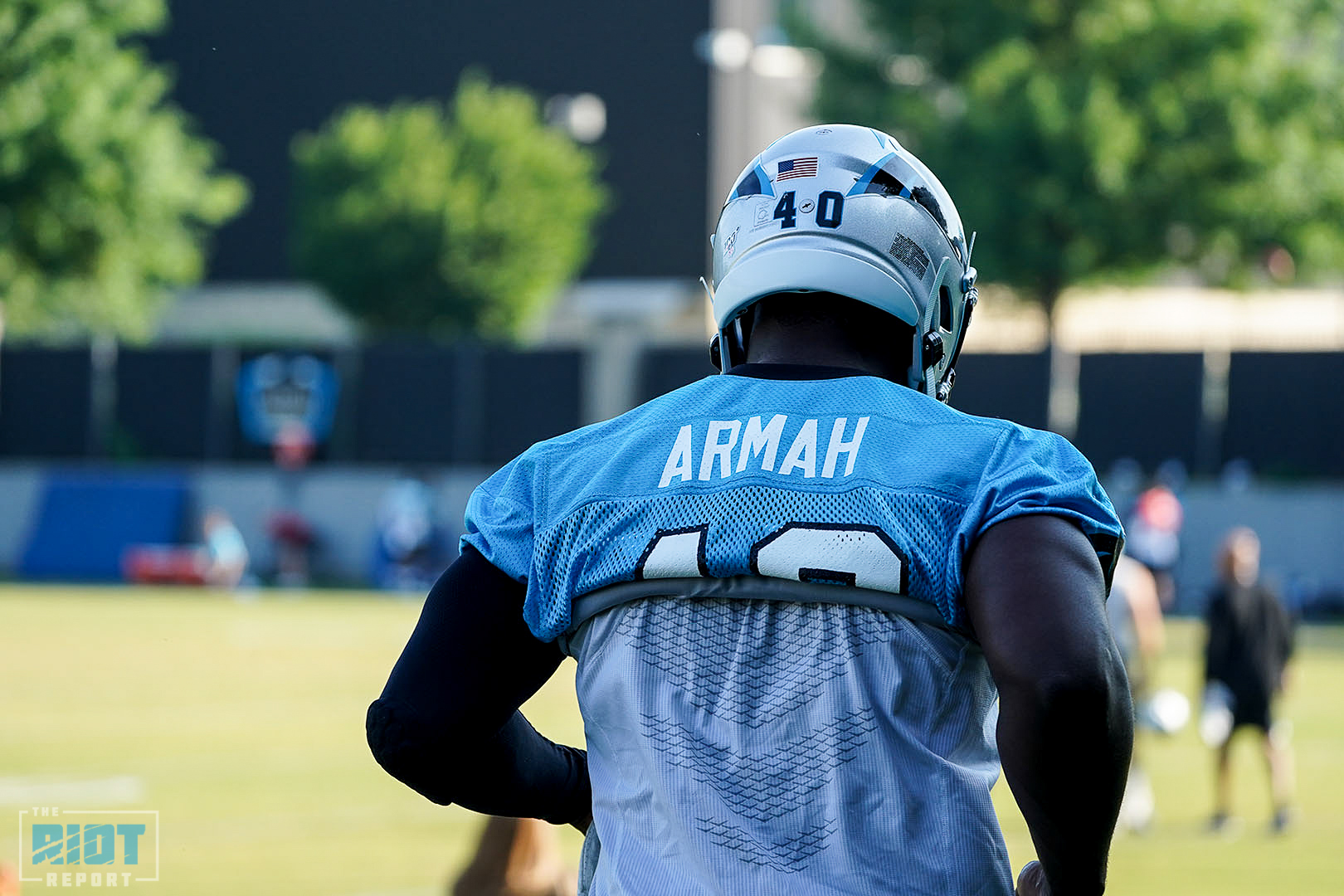 After being used as something of a short-yardage hammer last season – six of his nine carries went for one yard or less in 2018 – Armah spent a bit more time this spring catching passes, sometimes lining up as a tight end, which is the group he would practice with last summer during training camp and most practices last season. But with Ian Thomas sidelined this spring, Armah got a few more reps outside of simply taking handoffs up the gut or blocking for the quarterback in pass protection; value that this third-year player can show outside of simply being the thunder to another running back's lightning will be icing on the cake.
"The biggest thing is when you do have to have a bigger back in there to protect," said Ron Rivera. "Alex has obviously got to handle that portion of it – he'll continue to get his work and development and we'll see how he does out there."
Armah made a couple of nice catches during practice and if Thomas' injury continues to linger, he might be useful on special teams – where he saw almost 60% of the snaps, as a fullback and as a backup at both running back and tight end.
That's the kind of positional flexibility that Ron Rivera values.
Taylor Hearn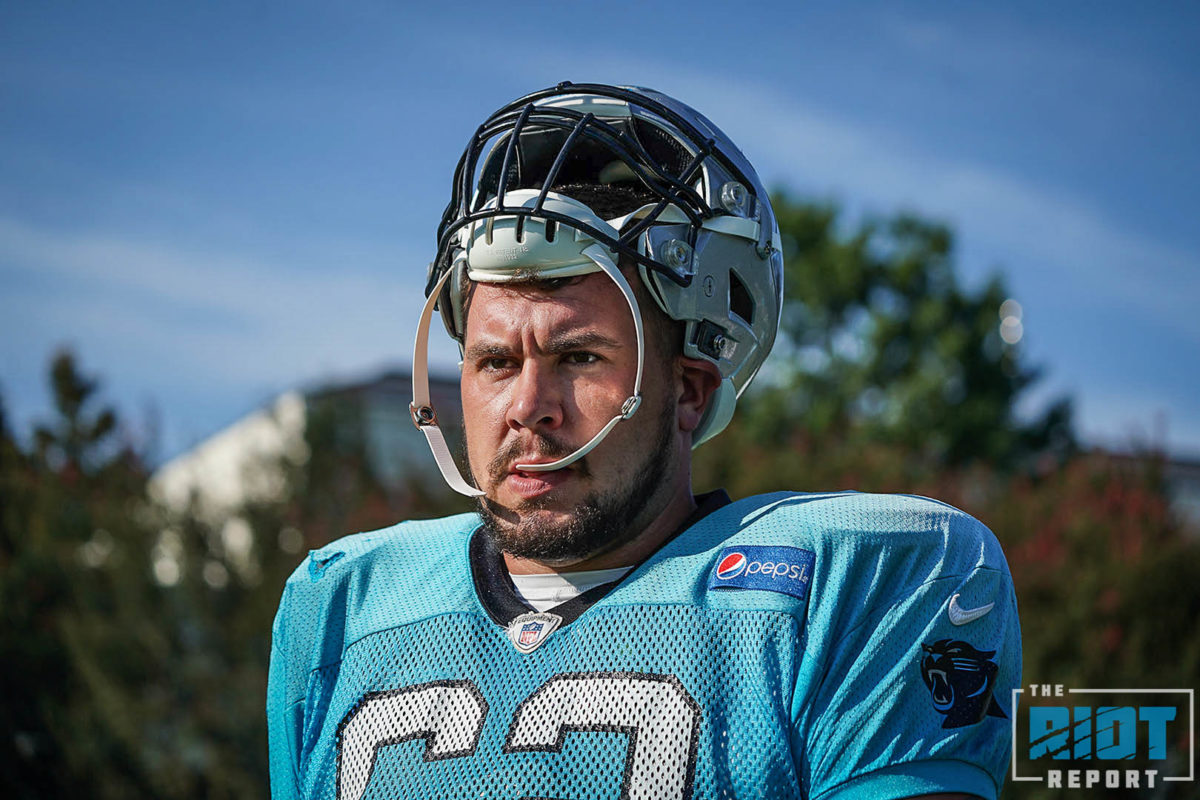 The undrafted free agent from Clemson that spent the majority of the season on the practice squad last season before being promoted to the main roster for the final four games of 2018 may be moving up the depth chart. With the release of Brendan Mahon in addition to Trai Turner and Daryl Williams both not participating in team drills through OTAs and minicamp, the coaches have taken a long look at Hearn; don't forget that during 2018 training camp, the Panthers lost three tackles in the span of four days. So the coaching staff knows the importance of depth on the offensive line; aside from Greg Van Roten and Tyler Larsen, there is room for a couple of other young linemen – one of which will probably be sixth-round pick Dennis Daley.
After Ron Rivera said that one of the reasons that he felt comfortable holding Turner out of most team drills during the spring was in order to get a look at some of the young depth and how they were able to compete with the talented defensive front, it's a fair assumption that Hearn is one of the players they were watching – don't be surprised if he's higher on the depth chart than first envisioned heading into Spartanburg.
Hearn had some off-the-field issues earlier in the offseason with video surfacing of a fight outside of a bar – simply keeping him on the roster after that shows the value that the coaching staff sees in the young lineman.
Up Next: Two Defensive Names To Remember