Things are not going super well for the Panthers as, despite scoring a defensive touchdown for the second consecutive week, the Panthers slipped to a frustrating home loss to the Cardinals and, at 1-3, can't afford many more loses on their record if they have a chance of still being relevant come December.
What is more, they have now had arguably the easiest four-game stretch of their entire season, and will now need to come out on top of some of the NFL's big boys, starting this weekend with the NFL's hottest defense in the San Francisco 49ers.
So, is there anything they can do to come away with the win?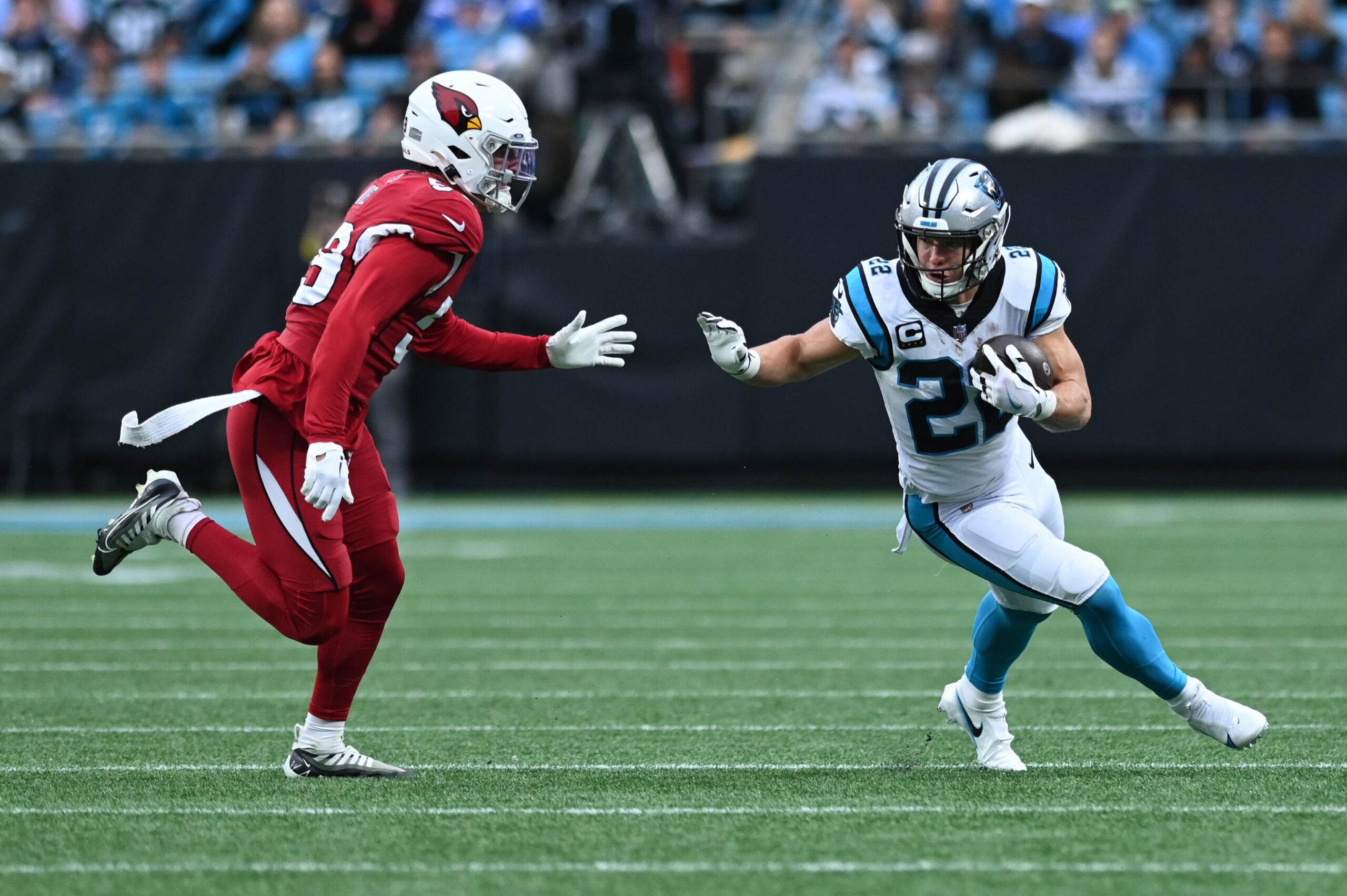 Run Game Needs To Come Through
The 49ers' defense is really, really good. They are allowing nearly half a yard fewer per-play and three fewer points-per-game than any other team, while forcing more takeaways (6) than touchdowns allowed (4). Given how poorly the Panthers' performed last week against one of the NFL's worst defenses, it's hard to see how the Panthers are going to be able to score a huge bunch of points this weekend.
However, while the Panthers probably aren't going to set any offensive records this weekend, what they absolutely must avoid is a situation where the offense is unable to pick up first downs, allowing the 49ers' offense to slowly wear the Panthers' defense down.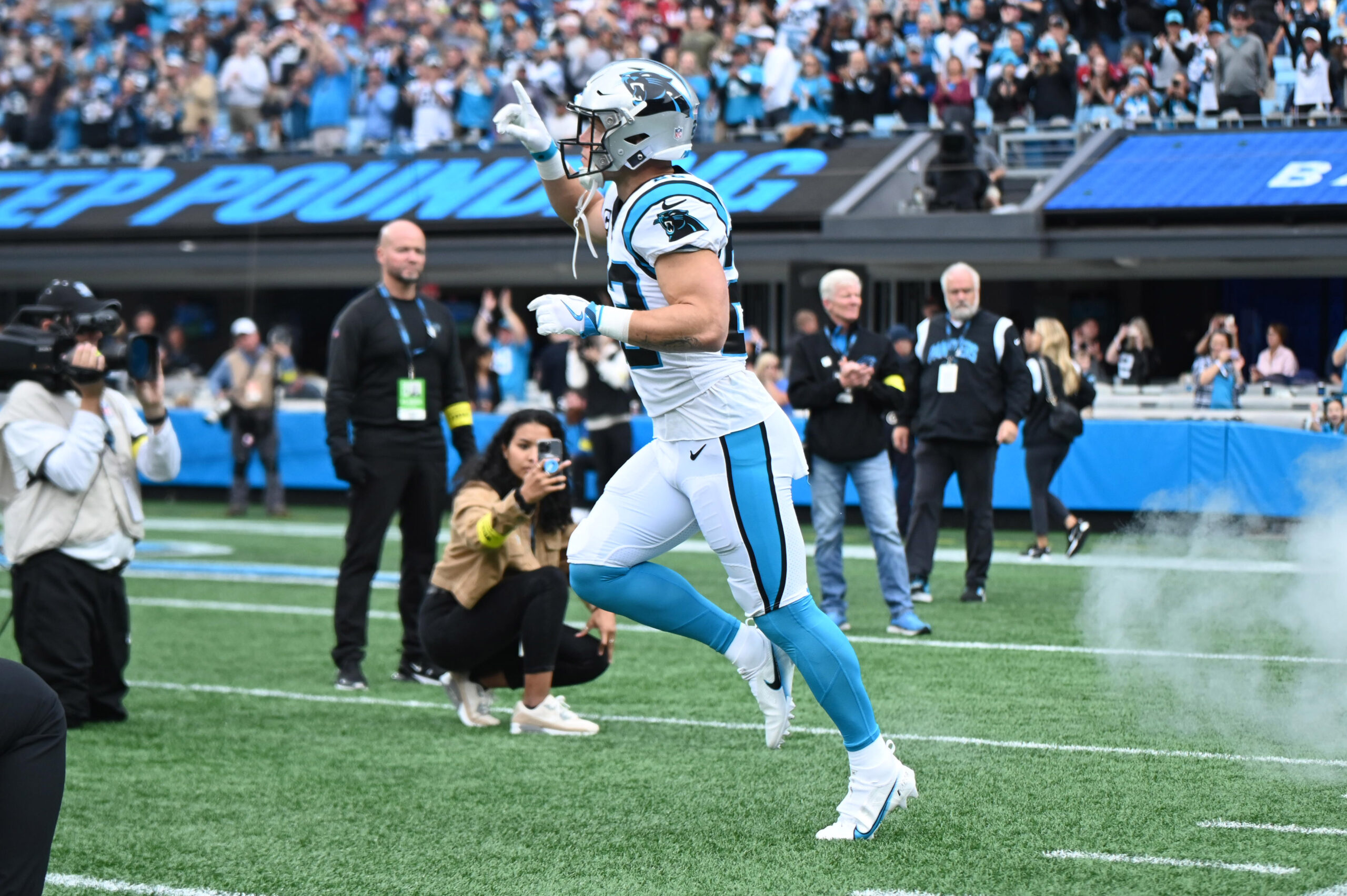 To do this, they are going to need to run the ball, and stick to trying to run the ball even if it doesn't work right away. So far this season, the 49ers are allowing under three yards-per-carry but, despite the passing game struggles, the Panthers' run game is actually above-average so far and has a far better chance of putting up yards against the 49ers' defense than the passing game does.
What is more, the Panthers really need to show that they can build around the run game as a central part of their offense. No team that averages more yards-per-carry has attempted to run the ball less, and their refusal to run the ball was as much of a factor in their second-half collapse as their inept passing game.
Running the ball isn't some magic solution, but not running the ball is no solution at all.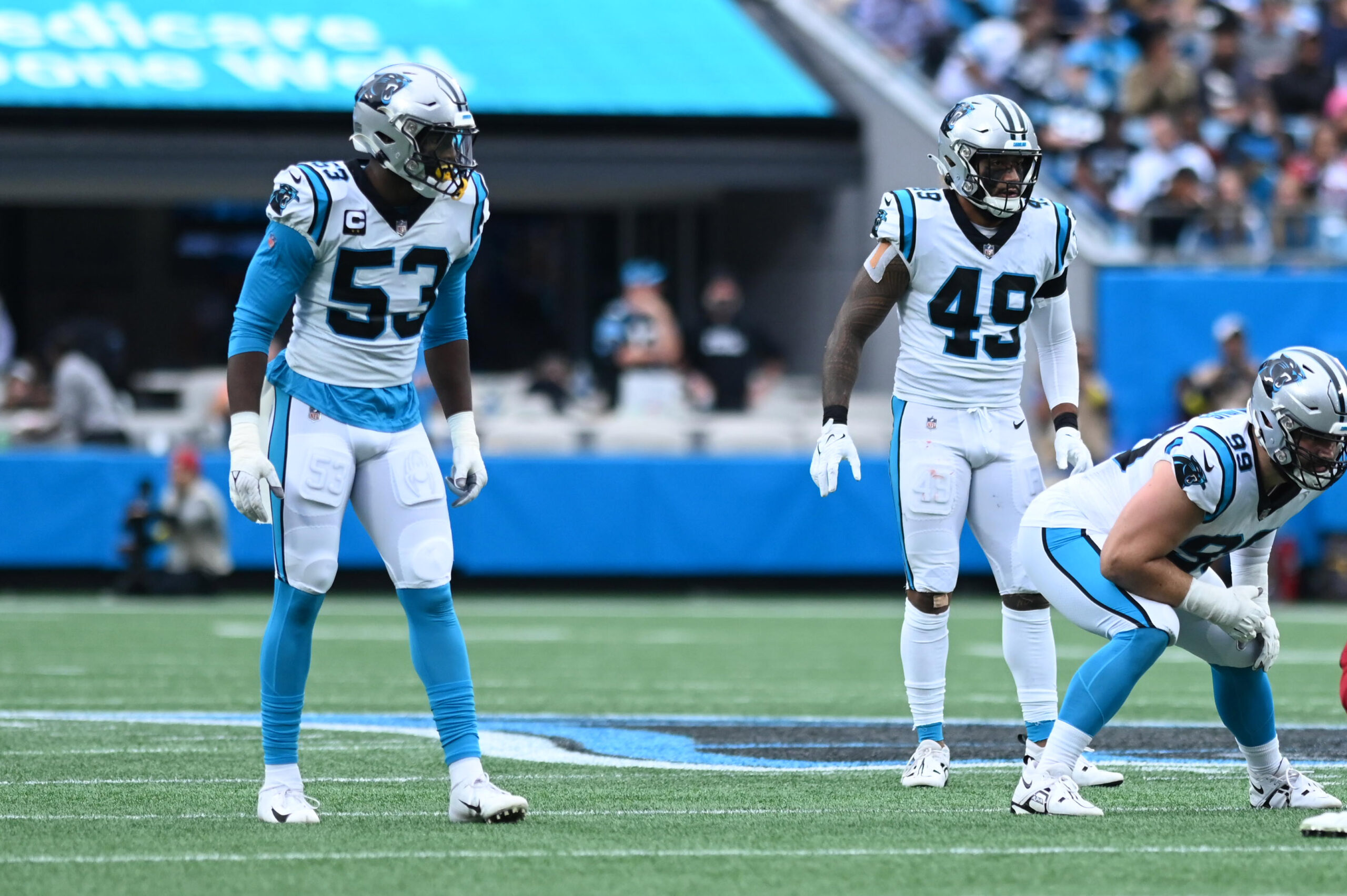 Let Jimmy G Be Jimmy G
With the injury to Trey Lance, the 49ers have once again been forced to fall back on the talents of one Jimmy Garoppolo and, while he has proven to be capable of winning games at the NFL level, he remains more than capable of the occasional back-breaking mistake.
Though the Panthers have been one of the NFL's better defenses this season, the one area where they have struggled to have as much impact as they would like is in forcing interceptions. Some of this has been down to drops, and sometimes things just don't quite fall into place, but an interception or two would do a huge amount for the Panthers' chances.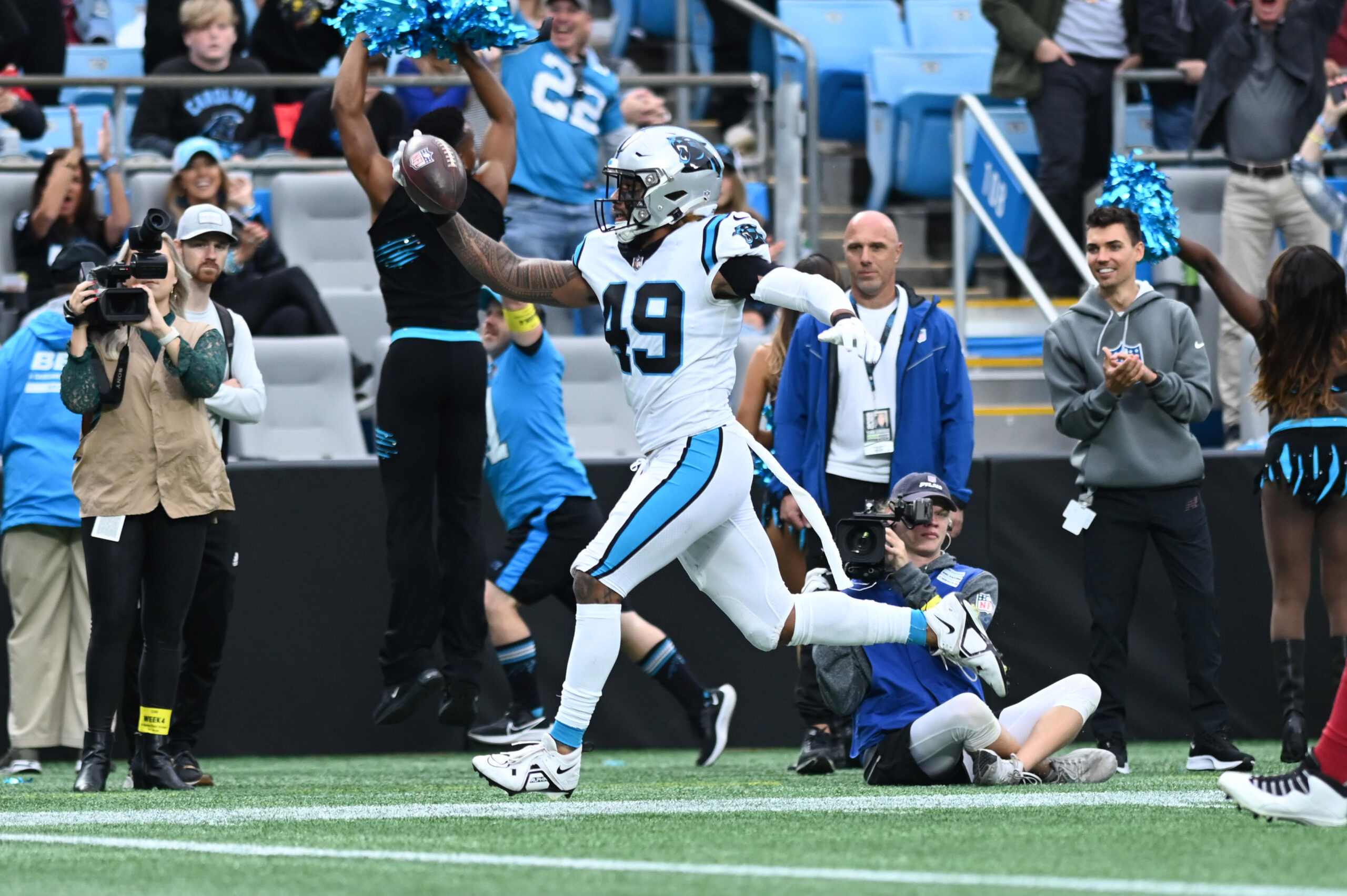 To do this, they need to find a way to continue to bring exotic blitzes and mix coverage without the services of Jeremy Chinn and, possibly, Frankie Luvu, but it will also require the Panthers to force the 49ers into situations where they have no choice but to put the ball into Garoppolo's hands.
If the Panthers can force Garoppolo into mistakes, they might just have a chance. If they allow him to pick them apart on the back of their run game, then they almost certainly don't.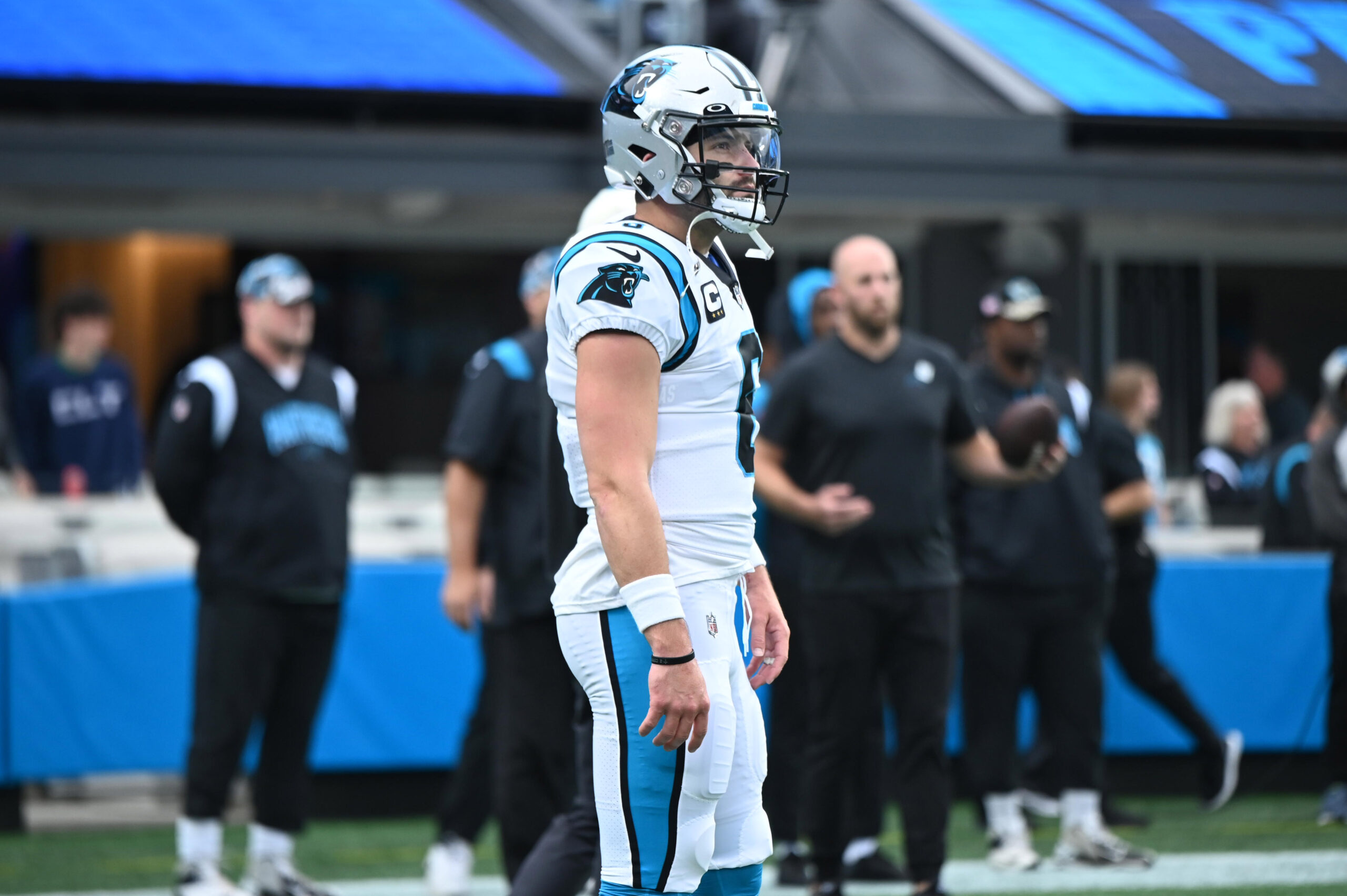 Baker Mayfield Needs To Deliver, Or Darnold Will Beckon
Baker was brought in to try and make the Panthers better right now and, so far, he hasn't proven to be a significant upgrade over what they had before. Despite playing behind what has been a much-improved offensive line and, so far at least, a healthy Christian McCaffrey, he is completed passes at an even worse rate than 2021 Sam Darnold and is on track to pass him for interceptions.
Yes, Mayfield isn't the only issue with the Panthers' passing game. Ben McAdoo's scheme has hardly elevated the talent they have and Ian Thomas has hardly lived up to the contract extension he received this offseason. However, it's hard to get past Mayfield as the major factor holding the Panthers back right now.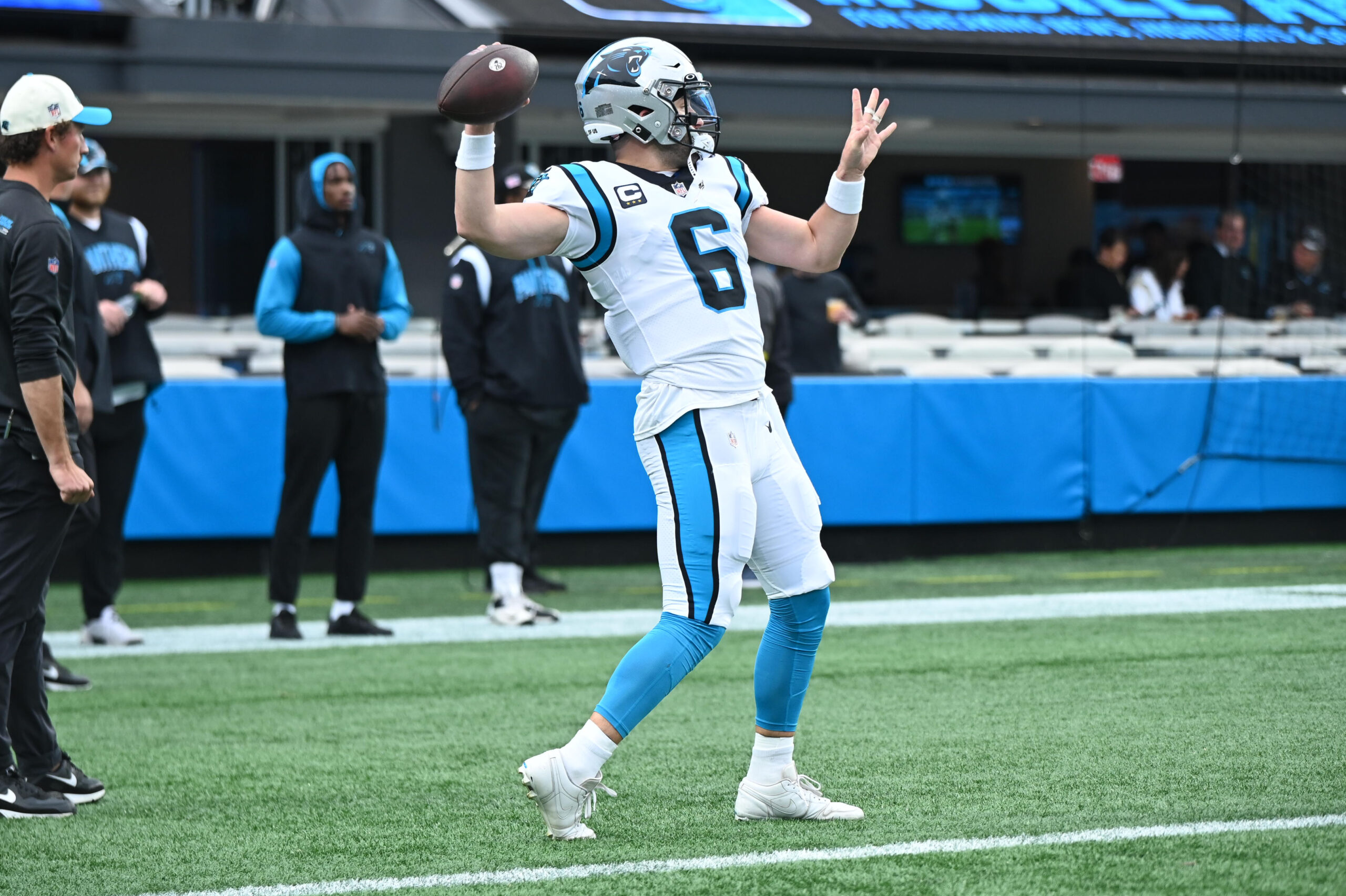 There are several things that Mayfield needs to work on. He has a horrible tendency to scramble into pressure from clean pockets, he stares down receivers which allows defensive linemen to time their jumps and he struggles to work through progressions in a timely manner. However, the most frustrating issue right now is his erratic accuracy.
How he can fix this isn't as easy to say, and likely even harder to realise but, given that the Panthers will have to part with a 2023 4th-round pick if he plays more than 70% of the offensive snaps this season, if he isn't able to turn things around soon then the Panthers may choose to lose with Darnold rather than losing with Mayfield.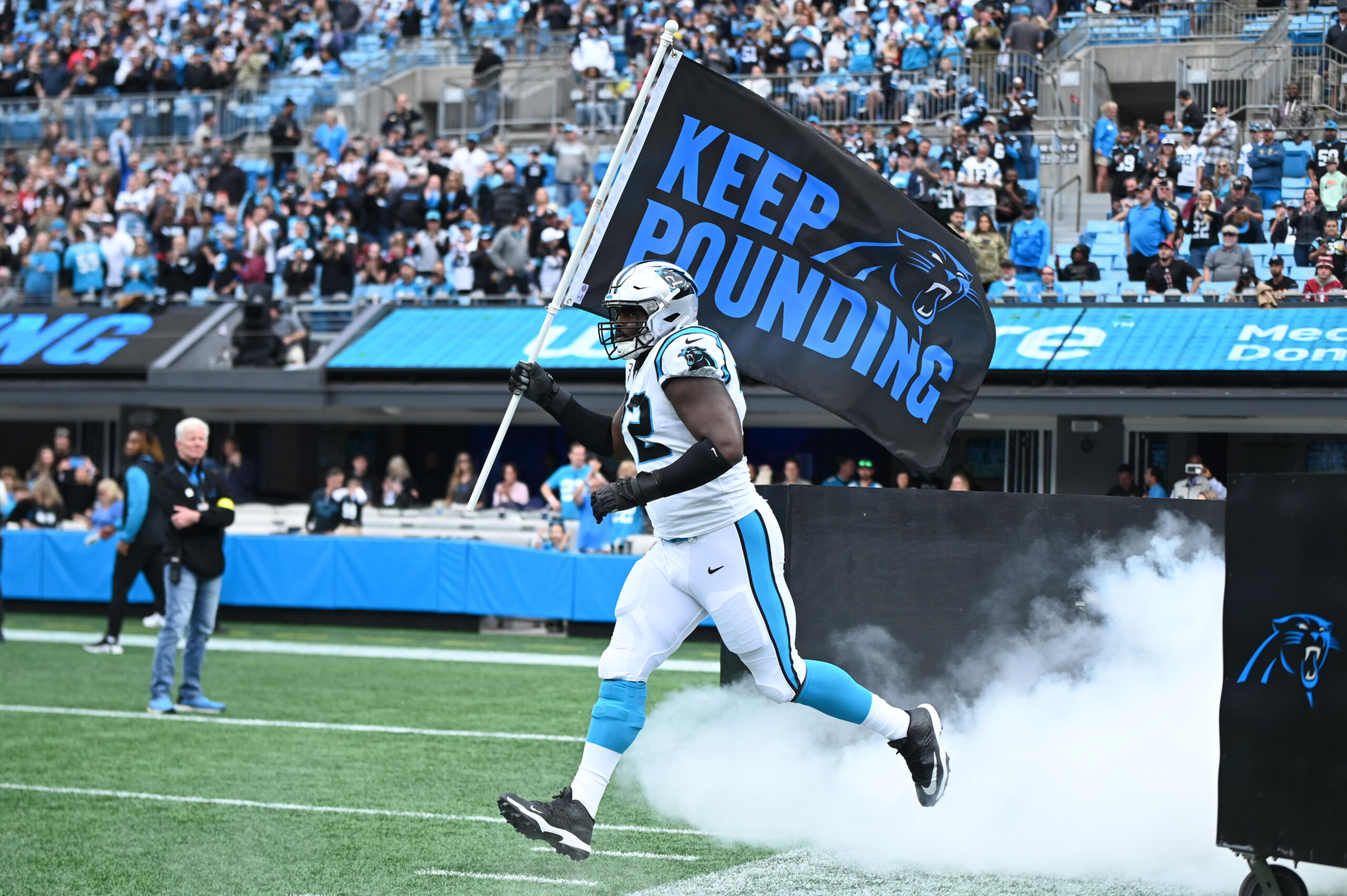 There's really no sugar-coating where the Panthers find themselves right now. Matt Rhule can continue to talk about patience and the long-term, but time is running out for the Panthers to turn things around. They have come back from 1-3 to make the play-offs before, and they shouldn't be counted out just yet, but if they don't start winning soon then any optimism will look like foolishness in the rear-view mirror.
Despite the potency of their defense, the 49ers are definitely beatable, but only if the Panthers are able to muster some semblance of resistance on offense. As with the 2013 Panthers, this team doesn't require a juggernaut of an offense to be effective, they just have to allow the defense to get some rest when they force punts and to put points on the board when given opportunities to do so.
Is that really so much to ask?