It would be easy to look at the box score from the Panthers' loss to Miami on Sunday and argue that Cam Newton lost them the game, with a QBR of 5.4 rarely being conducive to winning football. However, when you scratch even a little below the surface it is clear that Cam isn't the issue with this team.
PJ Walker had a QBR of 1.7 in relief of Cam in the 4th quarter (and has a QBR of 25.7 for the season) while Sam Darnold had QBRs of 3.2, 13.4, 27.3 and 14.6 in his final four losses with a rating of 35.6 for the season. Yes, the Panthers don't have Aaron Rodgers or Tom Brady under center, but quarterback is far from the only problem the Panthers have on offense, let alone overall. The problem is that was just as true last season as well.
There is still a lot of football left to play this year, but the Panthers decision to go after Sam Darnold appears to have backfired massively. Darnold has, if anything, been a downgrade on Teddy Bridgewater (who, for reference, has a QBR of 50 for the 6-5 Broncos), and the problems with play-calling and the offensive line that plagued them last season haven't gone anywhere.
As a result, the Panthers now sit here at 5-7, with any chance at a postseason spot all-but-gone and with their second earliest pick in the upcoming draft being the 7-4 Rams' fourth-round pick. In short, the Panthers find themselves in a mess of their own making, but with talk of significant personnel changes already starting to build, who exactly deserves the blame for where the Panthers now find themselves?
To start with, let's focus on the decision to go after Darnold, a player who had struggled to make much of a positive impact so far in his young NFL career. A lot was made by the Panthers about his youth, and that with the right coaching they hoped to be able to get more out of him than the Jets were able to.
While the Panthers have been able to improve Darnold's win percentage, that is about all they have been able to improve. His TD% is the lowest of his career, his completion percentage and interception percentage are his lowest since his rookie season and his yards-per-completion is also the second worst of his career. If the Darnold trade was meant to be a testament of the Panthers' player development, then this not something they will want to hand on their wall.
However, there is also the issue of the decision to go after Darnold in particular. Throughout the offseason, the Panthers were linked with Matt Stafford, Carson Wentz and a number of draft prospects, before ultimately opting for Darnold. While not all of those options have proven to be good ones on the basis of what we've seen so far this season, it's hard to argue that Darnold was the right decision. If this move was meant to be a testament of the Panthers' player evaluation, this probably isn't going to be a happy memory either.
Without inside knowledge of exactly pushed the hardest for Darnold it is impossible to assign exact blame in this regard, but it's hard to imagine this move happens without all three of the Panthers' primary decision makers giving it the thumbs up.
However, the fault line goes deeper than just trading for Darnold.
Yes, trading for Sam Darnold was a really poor decision in isolation, but it makes even less sense with full context.
While the Panthers do and did need to find a long-term solution at quarterback, something that even Teddy Bridgewater's biggest fans wouldn't claim him to be, this isn't a team that's a quarterback away. The Panthers' offensive line last year wasn't good, and has only got worse this season, while an up-and-down first season as an OC for Joe Brady has been followed by a more consistently poor second season. Add in the fact that the Panthers have failed to get the same production out of their receiving corps as they saw from their "Big Three" in 2020 and you have a fairly clear indication that this team wasn't ready to compete.
So why was a team in no position to compete making such an effort to add veteran quarterbacks? That's harder to understand and is an important point to note.
If the Panthers had Matt Stafford, Carson Wentz or Jimmy Garoppolo at quarterback right now they would probably be better than 5-7, but probably not much better and almost certainly in no position to contend for anything meaningful but would still be short on draft picks while needing to add players at a multiple key positions.
Darnold might be the specific mistake the Panthers made this offseason, but the Panthers were clearly and aggressively in the market for a mistake this past offseason.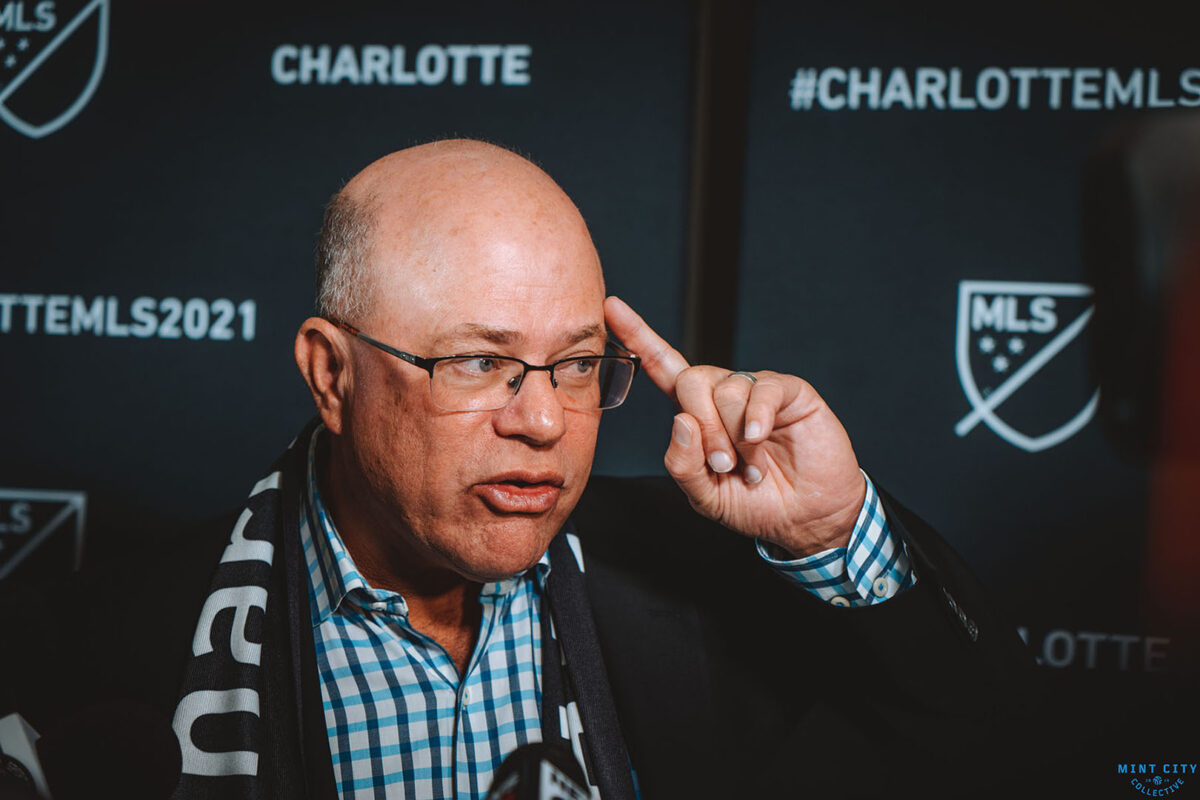 This all brings us back to the one key question: Why did the Panthers feel like they had to make a change at quarterback in 2021?
To answer that, we have to go back to a press conference last December after the Panthers decided to part ways with GM Marty Hurney, in which owner David Tepper made is all-too-clear that the Panthers would be re-evaluating the quarterback position after the Panthers failed to make the play-offs. From that moment on, questions about whether Bridgewater would be back for 2021 were never going to go away.
The Panthers could always have ignored that outside noise, but it is clear that Tepper's comment was anything but a throw-away one. To what extent that view was supported by Matt Rhule is impossible to say, but it seems fairly likely that a major part of the decision to hire Scott Fitterer will have been his agreement that they needed to make a move at quarterback. For all of Tepper's talk that 'Rome wasn't built in a day', Tepper certainly doesn't appear to have much of an appetite for mediocre football.
Of course, no fan wants to see their team do poorly, but the Panthers have consistently shown a lack of patience under Tepper that has ultimately led them to the position they now find themselves in.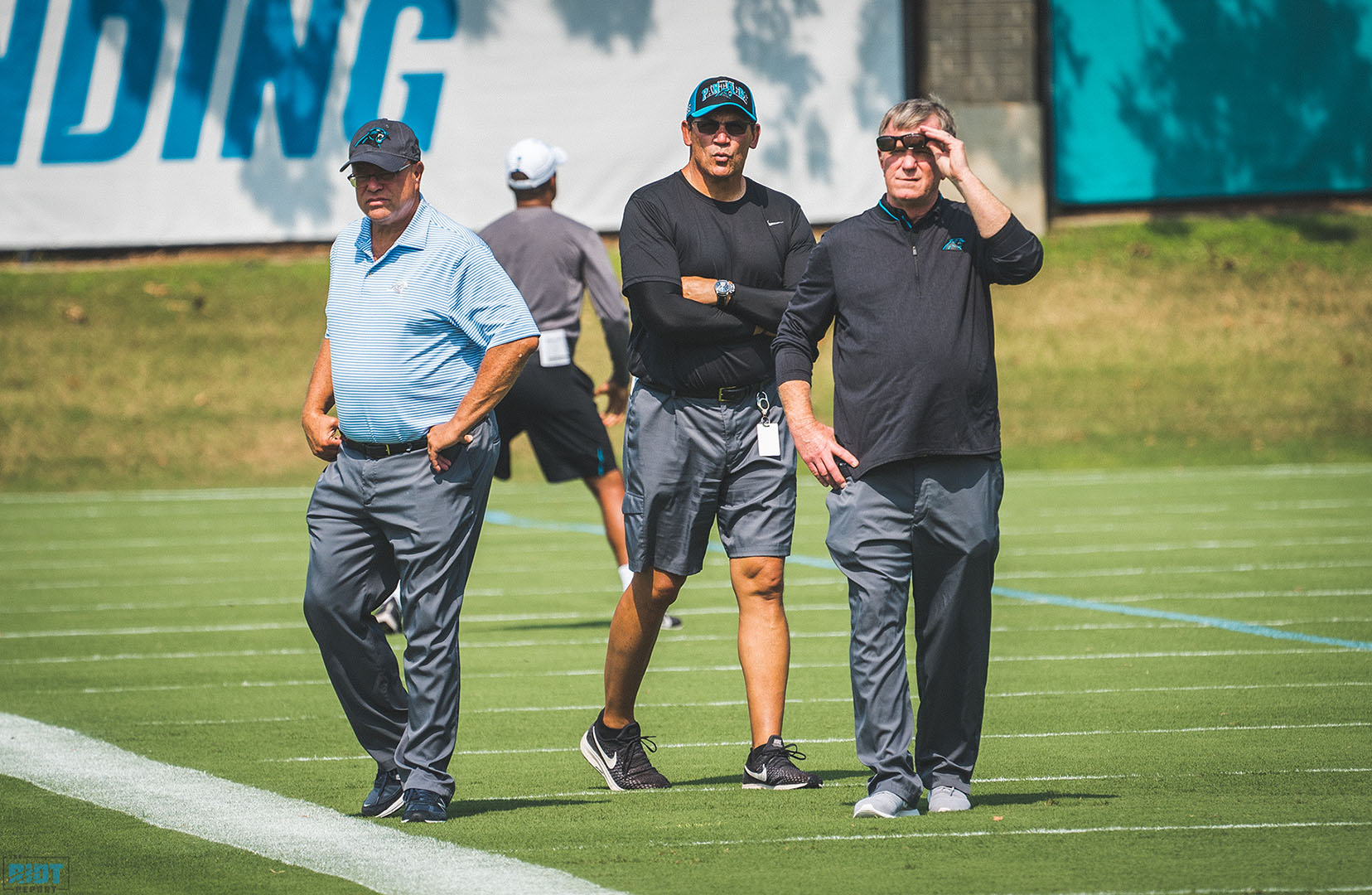 Given that Tepper is unlikely to fire himself, the solution to this has to be one that comes from personal change, even if that is accompanied by some personnel changes. If Tepper can show more patience, and a greater willingness to restrain himself from making public comments about roster decisions, then the Panthers have a chance to regroup and build back towards a serious team.
How much Tepper has learnt from this offseason mistakes will likely become fairly clear this offseason, for better or worse. If the Panthers can take a step back and look to continue to build around whatever bridge quarterback, they can find then there is a lot of talent to be optimistic about but, should the Panthers make yet another aggressive move for a quarterback savior, then there is a very good chance that we are sitting here in a year's time having the same conversations.
Whoever is head coach or GM is likely to have a fair amount of say in this but, in a world where owners have final control, the change has to start at the top.
(Top photo via Chanelle Smith-Walker/Carolina Panthers)