How is this going to work?
In March, with the world on pause and every single sports league with it as the COVID-19 pandemic put the public in quarantine and made sports an impossibility, the NFL continued to move forward as if it everything was on schedule. And they could – with the luxury of time on their side, the biggest league in the country had no reason to cancel anything, change dates or alter their statement.
When free agency opened without a delay, when the draft moved forward in a (admittedly better) virtual format instead of the spectacle planned for Las Vegas, when OTAs and mini-camps were moved from the practice fields to in players home via teleconference, those were all changes that could be made without affecting the 2020 season. And as the calendar moved forward towards September, so did the NFL, continuing the messaging that while things may look different, the show must – and will – go on.
"I think, you know, right now our job is to be prepared for the season. That means keeping our football schedule as best we can — obviously with modifications to make sure we're doing it safely," Roger Goodell said on Good Morning America in April. "But we're going to be prepared and ready, and we're planning on playing this fall even though it may be different."
Now that head start has shrank significantly and the large decisions that seemed so far away are here.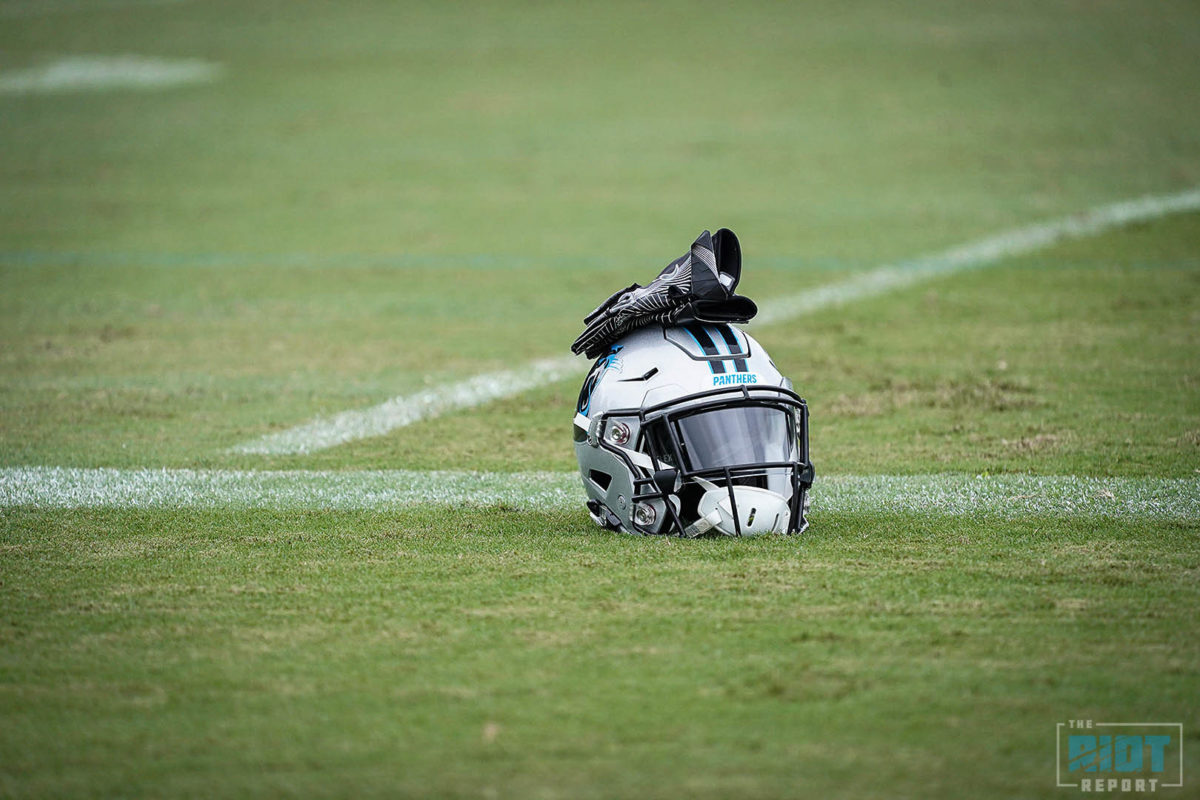 Don't take that the wrong way – the NFL still has that head start; while league executive vice president/general counsel Jeff Pash said two week ago that the league has advised teams that camp will begin on time, that return to the facility of players – July 28th for most teams – will come right around the time that the NBA and MLB will be kicking off their truncated 2020 seasons, with the MLS already having returned via tournament.
But those leagues restarts haven't exactly been flawless – or, if we're being honest, successful at a baseline level.
The Nationals, Giants, Astros and other teams canceled workouts this week because testing results were not available fast enough while the MLS has already eliminated one team – with another on the brink – from their 'MLS Is Back' tournament that is slated to begin tonight in Orlando as players and staffers continue to test positive for the novel coronavirus. The NBA has already had players opt out of their bubble and yesterday Adam Silver said that a significant number of positive cases – if the bubble is compromised – would shut down the season for a second time.
The NBA and MLS are operating with their entire leagues in Orlando, while the MLB is still spread throughout the country – the NFL doesn't even have the option..
"The NBA's a lot different than the NFL because they can actually quarantine all of their players or whoever's going to participate, where we have over 2,000 players, even more coaches and staff," Saints safety Malcolm Jenkins said last month. "We can't do that. And so we'll end up kind of being on this trust system, honor system where we just have to hope that guys are social distancing and things like that, and that puts all of us at risk, not only us as players and who's in the building, but when you go home to your family.
"I have parents that I don't want to get sick, and I think until we get to the point where we have protocols in place and until we get to a place as a country where we feel safe doing it, we have to understand that football's a non-essential business, so we don't need to do it. The risk has to be really eliminated before I would feel comfortable with going back."
So if other leagues can't make it work, how is it going to work in the NFL?
Last month, the league sent a memo to teams outlining protocols for their facilities including social distancing guidelines in locker rooms and limited interaction from staffers – Baltimore Ravens coach John Harbaugh called them " humanly impossible" to follow; last week, they issued testing protocols for players that have opened a new vault of questions for players.
According to protocols the NFL issued to clubs late Friday night, five days need to pass after an initial positive test — in addition to two consecutive negative tests separated by 24 hours — for an asymptomatic individual to return. More in this chart: https://t.co/1nzMZ0lez3

— Tom Pelissero (@TomPelissero) July 6, 2020
"I really don't think any of us know," Rhule said on a virtual teleconference about two weeks ago. "Two weeks ago, I probably would have said something probably different and obviously there's been a lot of things happening in the past two weeks – and I think a lot of things are going to happen [in the next two weeks]."
"What we need are players at practice. I can watch from my computer and yell from my office if I have to. As long as the players are at practice, that's what matters. We'll make whatever changes we need to make, but we're thinking about those things ahead of time and waiting for the final protocols and the final dates."
The NFL and NFLPA have butted heads over the past few weeks – similar to what happened as MLB hoped to negotiate a shortened season – over multiple issues, including the players wanting no preseason and an extended acclimation period added to training camp, citing that after the 2011 lockout, injuries increased by 25%.
"As a preventative measure during the COVID-19 pandemic, the NFLPA and NFL formed a Joint Committee of doctors, trainers and strength coaches to develop protocols designed to bring players up to full speed in a healthy way when they return," NFLPA President JC Tretter wrote this week. "The NFL initially accepted and implemented the Joint Committee's suggestions, including items like no joint practices and no fans at training camp."
"However, the NFL was unwilling to follow the Joint Committee's recommendation of a 48-day training camp schedule. Despite these experts' assessment that teams face a serious risk of player-injury spikes this year (based on past NFL data and recent findings from sports leagues that have already returned to play this year), the NFL is unwilling to prioritize player safety and believes that the virus will bend to football."
"Every decision this year that prioritizes normalcy over innovation, custom over science or even football over health, significantly reduces our chances of completing the full season."
Well yet another NFLPA call & still 1000 unanswered questions! Rookies report in 11 days Vets 21! Please tell me how we're getting info on time to get acclimated??? States are closing but we have to move our families to these states & play. Make it make sense! How can we start? pic.twitter.com/6PqgyG3bId

— Tre Boston (@TreBos10) July 8, 2020

Aside from how camp and the preseason will be handled, the NFL has a lot of COVID-related questions to answer before players will even report – what happens to the roster if you have 12 players test positive on a Saturday? Do those players go on a COVID-19 Injury List or do they have to keep their roster spot? Does that mean teams would have to suit up with fewer players on Sundays? What assurances are there that teams won't just release players that are on the roster bubble or practice squad if they contract COVID, particularly if they contract it at the team facility? Is that a non-football injury?
Or the big one that teams will have to face later this month: If certain states won't allow gatherings of more than 25, how are 90-man rosters supposed to practice together?
The media isn't the only one asking – the players want to know, too.
"So I gotta real question….what happens if someone like a special teams player catches COVID and has to do the mandatory isolation what then??" asked Panthers linebacker Jermaine Carter, Jr on Twitter last month. "Will the job be there coming out of isolation or can someone be cut due to COVID? I say special teamers for obvious reasons."
Last week after the initial call with the NFLPA, his message was more clear:
Hope y'all got some money saved up 🥴

— Jermaine Carter Jr. (@JERMA1NECARTER) July 3, 2020

I'll readily admit – I have a column entitled "I'm Afraid There Won't Be A Football Season" still saved in drafts from March 30th. It was done – ready for publication. But as the curve flattened and things started to appear more positive, I – like most people who watched football – was afraid to jump the gun almost six months before the season was going to begin.
Surely things would get better before September and football, albeit a zombie version with no fans in the stands or players wearing face shields, would have to return in the fall – there was too much money, too many jobs, too much of what we consider normalcy for that not to be the case.
Now, with Panthers rookies set to report to training camp in 13 days and veterans a week after that while cases around the country, including North Carolina – this week, the state had a record high number of hospitalizations (989 on Tuesday) due to COVID-19 – spike, it's not so clear. Not that the NFL – and the hundreds of millions of fans at home – won't do everything in their power to make it work.
Don't expect any premature huge announcements – the NFL will change things in drips and drabs as more and more information becomes available and more deadlines pass. First, the NFL announced that they would be tarping off the first few rows of the stadium. Wednesday, teams began announcing they would host fans in limited capacity – the first domino before eliminating fans completely. The preseason is all but canceled. Training camp may start on time, but it doesn't seem that way.
Then they'll have to make a decision on the first four games of the year, with the option to move them to the back half of the season. Then whether half a season is a possibility and when it would make sense on the calendar – the uncertainty will drag out for months, with the NFL trying desperately to figure out how they can make it work.
At some point, the question will change from how is this going to work to can it work at all?