Despite the introduction of a new general manager and some changes to Matt Rhule's coaching staff, the Carolina Panthers' 2021 offseason is shaping up to be a fairly routine one for fans to experience. At the very least much less so than last season – after all, there's little chance that the course of this offseason ends up generating quite the sentiments of doom and gloom that 2020's did.
Before the Panthers ever took to the field last season, they went through an offseason of unpopular decisions that took a great emotional toll on the Carolinas. One by one, great Panthers of the 2010s parted ways with their team, and several other valuable contributors to the Panthers were also given their walking papers.
Letting go of players is part of the business of professional football, and no team can elude having to make difficult personnel decisions. But what made the Panthers' 2020 offseason unique – and especially difficult – was the sheer amount of changes made, and how many players who had meant so much for so long were caught up in them.
At the time, there was little way to paint a happy face on the situation: The sudden retirement of Luke Kuechly, followed shortly afterwards by the release of quarterback Cam Newton and tight end Greg Olsen among other moves, felt like too much all at once. And it left many feeling like the magic that the Panthers once had was truly gone for good.
Time, however, allows all things to be made apparent and all to make sense. And while the Panthers were far from faultless in the way they operated last offseason, some of the franchise's most difficult decisions also proved necessary – however emotional the response was at the time.
With the 2020 season now complete, let's re-examine the most notable decisions that the Panthers made come free agency last year: From what they got right, what they shouldn't have done, to the one very incomplete and nuanced matter of QB1.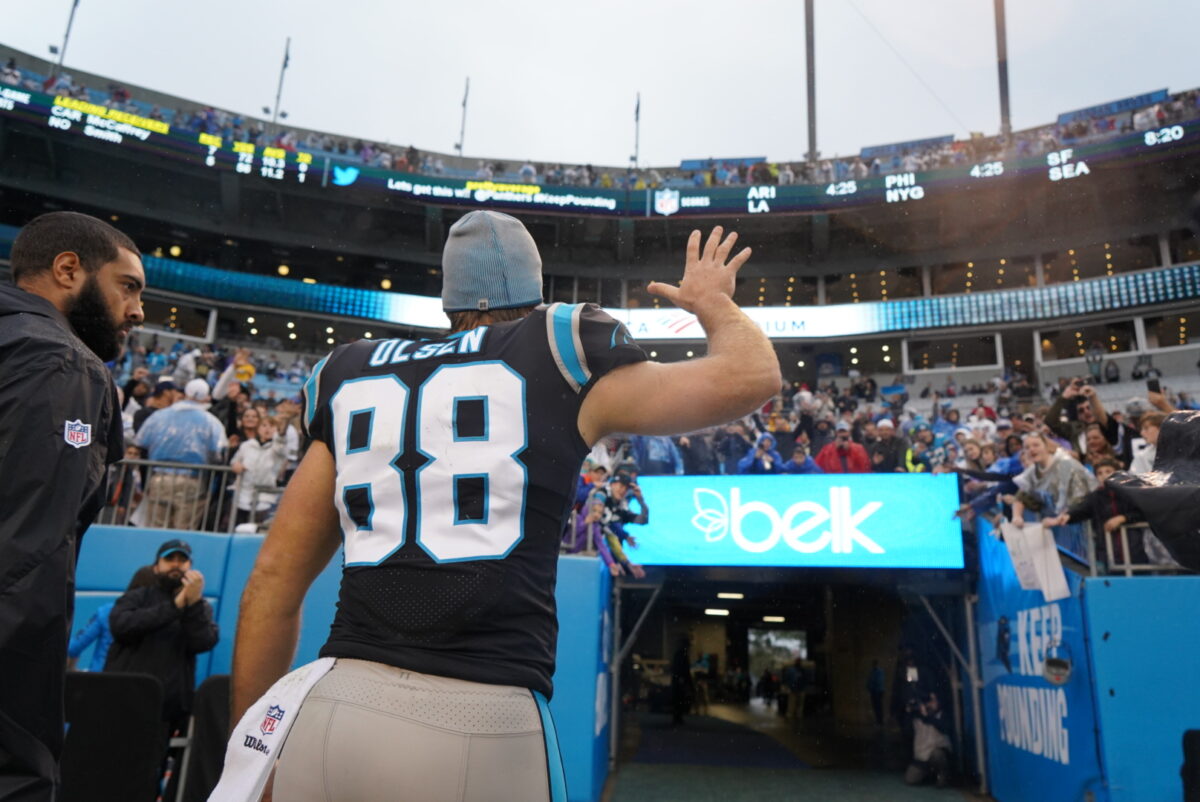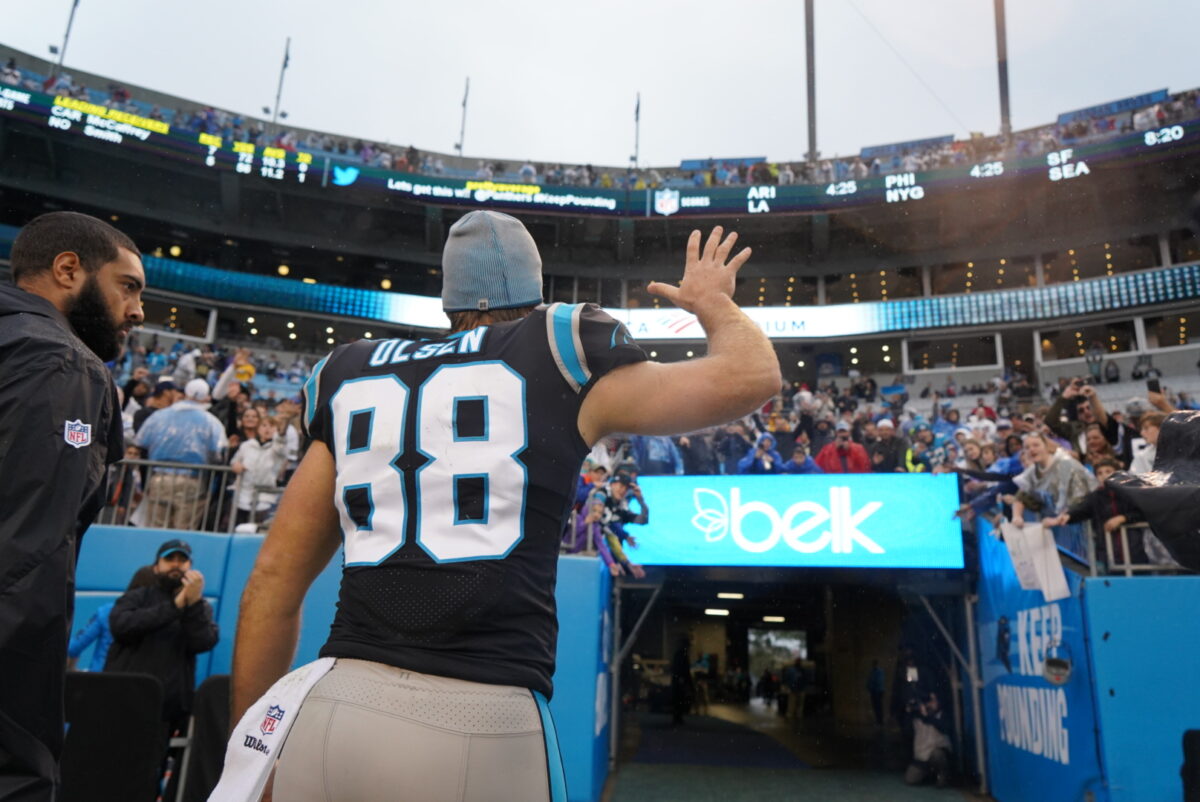 What Went Right
Constructing a narrative of what went wrong with the Panthers' roster at the end of the 2010s is a fairly simply exercise: Trying to make another run with the stars of their Super Bowl 50 team, the Panthers gradually got older, and as a result became slower and less effective. The team – particularly its defense – began to show its age, and issues with turnover on the coaching staff combined with injuries to Cam Newton resulted in losses piling up.
To his credit, former Panthers general manager Marty Hurney became much better at making decisions out of pragmatism instead of loyalty in his second stint with the team. However, no one really wanted players like linebacker Thomas Davis or tight end Greg Olsen to go. Especially not when it seemed that the organization was trying to frame Olsen's departure last February as being a "mutual" decision, when in fact it was not.
"To be clear, I told them all along that if they wanted me back, obviously I would have been back," Olsen told WFNZ last year. "So the 'mutual parting' might have been a little bit overblown. The reality was they weren't going to bring me back at my current contract and my age, the direction of the team. I understood it, but I didn't force my way out of here."
The handling of the release of Olsen, who will one day have his name in the rafters of Bank of America Stadium, was a sore point. But in spite of the Panthers' lack of production at tight end – third-year pro Ian Thomas did not meet expectations as a receiver – It's easy to understand why letting Olsen go was the right choice.
Playing for the Seattle Seahawks in 2020, Olsen's 10 yards per reception were his lowest since 2010, as he caught 24 passes for 239 yards and a single touchdown in Week One. In a rotation with Jacob Hollister and Will Dissly, Olsen was having production in Seattle's tight end rotation well below the prime of his career before he suffered yet another foot injury in Week 11. Though he battled back to see the field again late in the year, Olsen played just eight snaps in Seattle's Wild Card loss, which was likely the last game of his career before retirement.

Beyond allowing themselves to part with Olsen, there are other personnel moves made that worked out in Carolina's favor.
The team declined to re-sign two of their Pro Bowl defensive tackles, Gerald McCoy and Dontari Poe, both of whom joined the Dallas Cowboys. McCoy suffered a ruptured quadricep in training camp and missed the entire season, while Poe was cut after seven games and had seven tackles in seven games on a horrible Cowboys defense – complete with allegations that Poe was 30 pounds overweight after tearing his quad in 2019.
Longtime reserve defensive tackle, Kyle Love, failed to make the Tampa Bay Buccaneers' roster and is currently out of football. Bruce Irvin, who returned to the same Seahawks team he won Super Bowl XLVIII with, missed virtually the entire season after tearing his ACL in Week Two.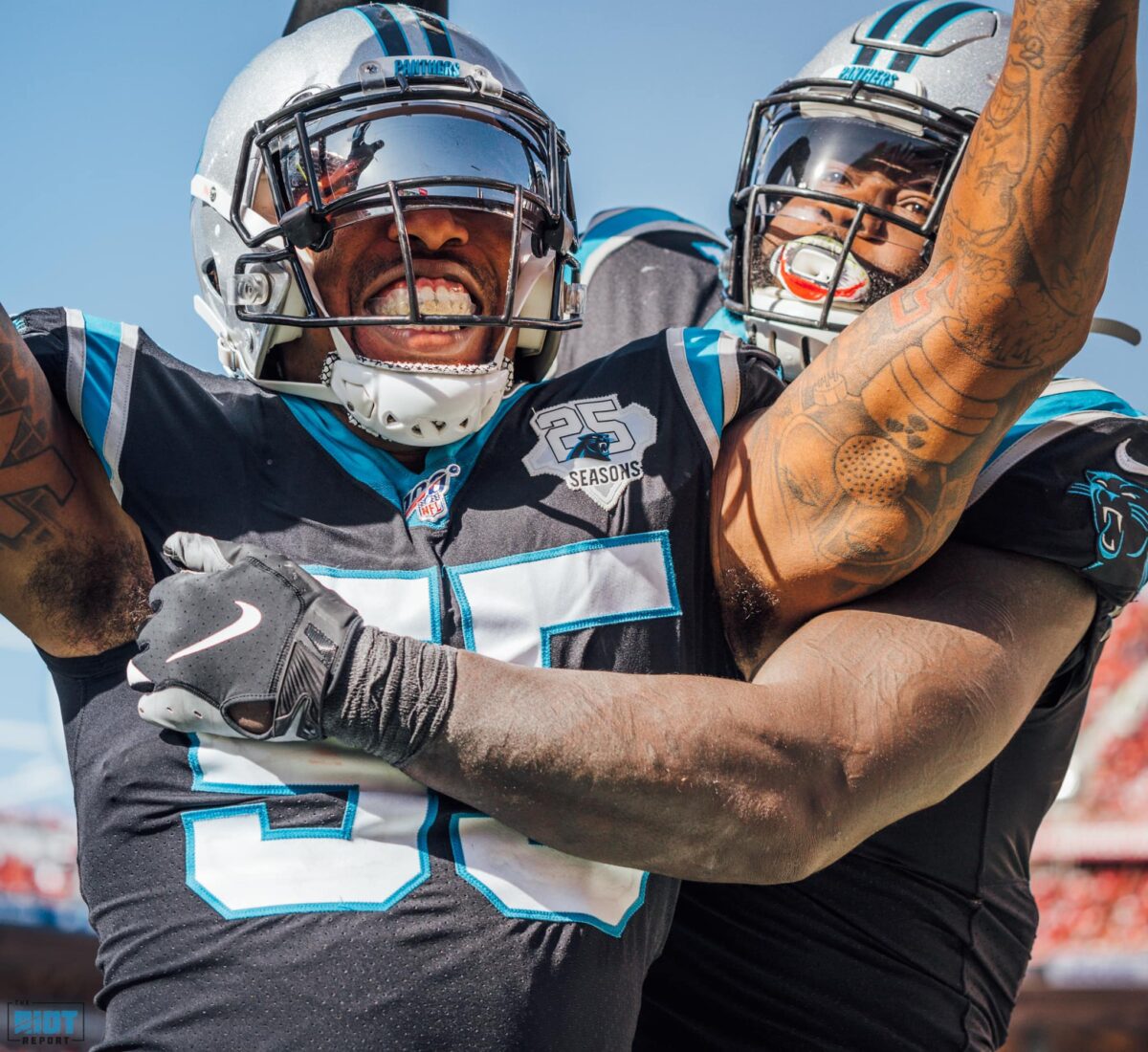 Mario Addison has remained a good and productive player for the Buffalo Bills, but his five sacks this season are his lowest total since he had 2.5 in 2013 and doesn't quite justify the three-year, $30m contract he was given in free agency (Per Spotrac, the Bills have an out on Addison's contract after this season). Though a trusted possession receiver and good locker room presence, Jarius Wright spent the 2020 season out of football, and the production of free agent signing Robby Anderson alongside D.J. Moore and Curtis Samuel left no room for quibbling.
The release of former Pro Bowler Eric Reid came as something of a surprise, given that he had signed a three-year contract in 2019 and set multiple franchise records for a defensive back. But with the selection of safety Jeremy Chinn, the Panthers were able to replace Reid with a young and talented player with enormous upside, far lessening the blow of his departure. Reid spent the 2020 season out of football, declining to take a spot on the Washington Football Team's practice squad.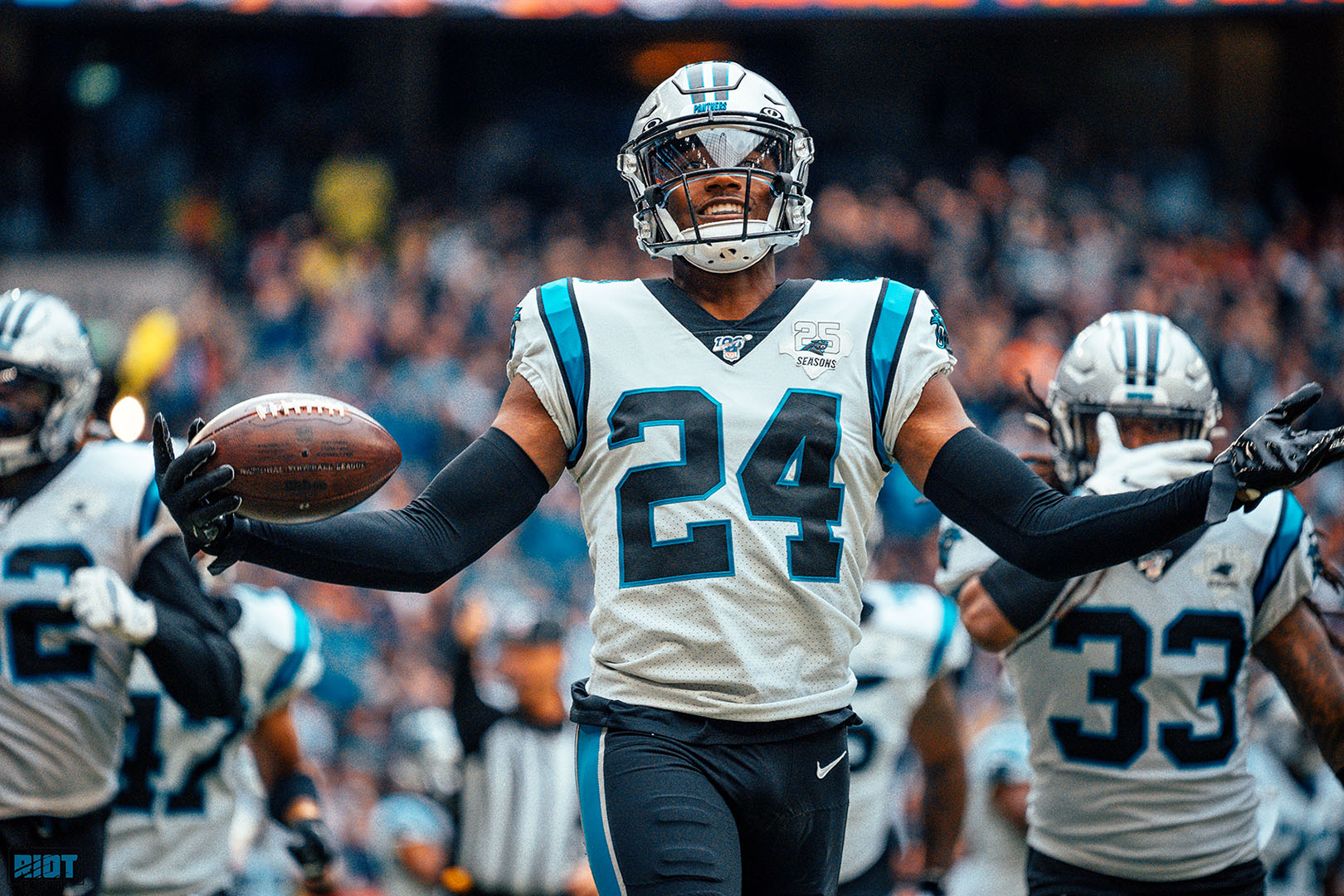 What Went Wrong
Former Panthers general manager Dave Gettleman, now in the same role with the New York Giants, can't be confused for a popular man: Unapologetically unconventional without the results to show for it, Gettleman has been a popular target of criticism for everything from his "hog molly"-oriented philosophy to his old school home office setup.
But in 2020, Gettleman proved that one man's trash can indeed be another man's treasure – At the expense of his old team.
Headlining Gettleman's outstanding free agent class of 2020 was former Panthers cornerback James Bradberry, who signed a three-year deal to join the Giants after Carolina allowed him to walk. While the Panthers struggled with lacking cornerback play outside of Donte Jackson, who dealt with turf toe for most of the season, Bradberry had a season that should have made the Panthers rue the day they ever let him leave town.

Locking down one side of the field for Big Blue, Bradberry had the very best season of his NFL career. In 15 games, Bradberry had a career-high 18 passes defensed, which tied for second in the entire league. Bradberry also had three interceptions, and his performance played a pivotal role in turning the Giants' defense from one of the worst in the NFL to a Top 10 unit and the strength of the team. Individually, Bradberry's play earned him his first ever Pro Bowl selection.
Another Giants signing that left the Panthers kicking themselves was kicker Graham Gano, who was signed by the G-Men in training camp after being discarded in favor of the younger, cheaper Joey Slye in Carolina. In a comeback season after missing all of 2019 with a leg injury, Gano was nothing short of lights out: He made a career high 96.9% of his field goals (31 of 32) and 21 of 23 extra points, and his 30 consecutive field goals set a Giants franchise record. Gano was perfect on field goals inside of 49 yards, and only missed one field goal of over 50 yards the entire season with a long of 55.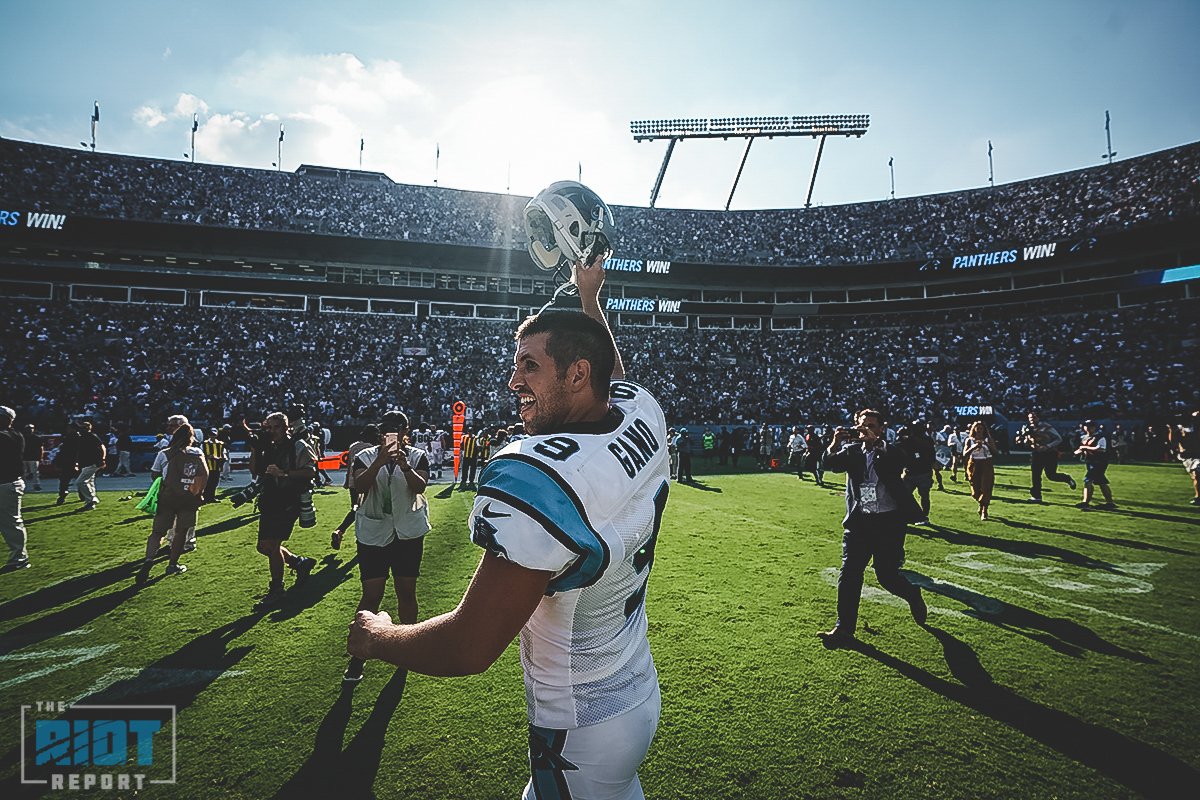 Though it may have cost them a touch more – Gano was rewarded with a three-year, $14 million contract extension in October – the Panthers could really have used someone as reliable as Gano. Joey Slye was up and down yet again, as he made only 80.6% of field goals (29 of 36) with just one successful attempt of 50 yards or more. Slye's miscues included several key misses, including what would have been a game-winner against the Minnesota Vikings.
Bradberry and Gano were far from the only miscalculations: The Panthers also erred in trading away Pro Bowl right guard Trai Turner, who was shipped to the Los Angeles Chargers in exchange for left tackle Russell Okung. While Turner missed seven games in the first half of the season with injury, the Panthers dealt with the same with Okung, who played in just seven games sporadically spread throughout the season, forcing the Panthers to cycle through left tackles yet again and continuing their longtime struggle for stability at the position post-Jordan Gross.
While the Panthers erred in letting go of Turner, perhaps their most grievous fault was through the re-emergence of Daryl Williams. Once an All-Pro at right tackle, Williams had turned into a favorite scapegoat in a 2019 season where he played all across the offensive line and was clearly not himself coming off a major knee injury in 2018, and subsequently took a one-year deal with the Buffalo Bills.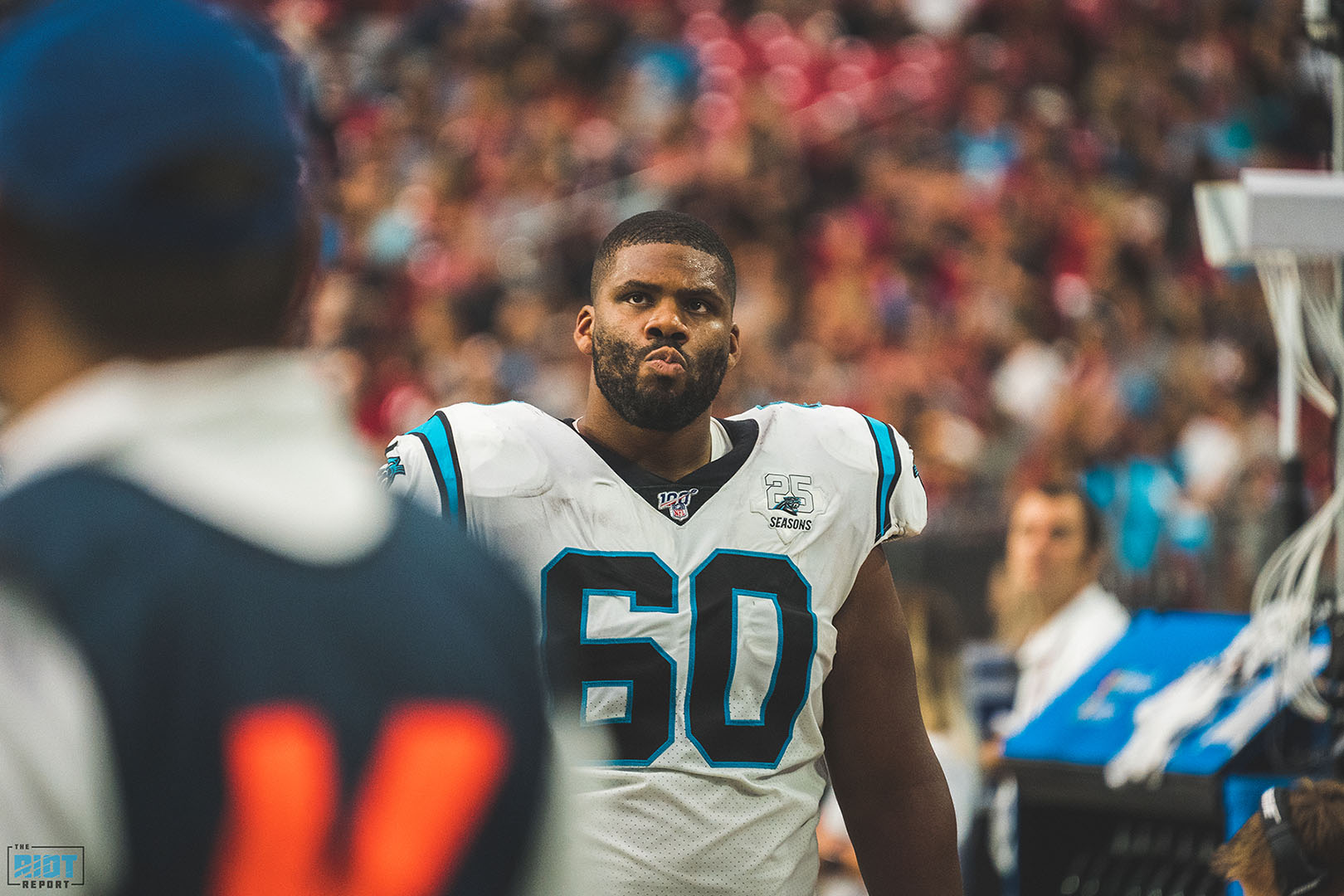 Playing right tackle in Buffalo, Williams returned to playing at the level of performance he reached prior to his injury. Williams was rock solid on an excellent Bills offensive line, and even earned an All-Pro vote just before making a game-saving fumble recovery in the Bills' AFC Wild Card victory. Meanwhile, the Panthers' offensive line saw no clear upgrades, including from Greg Van Roten despite his having a subpar season on an awful New York Jets team.
Cornerback, kicker, and offensive line nonwithstanding, the Panthers can't really be faulted for what happened at middle linebacker: The sudden retirement of Luke Kuechly last January was nothing short of blindsiding, and replacing perhaps the greatest middle linebacker of his generation was an impossible task.
However, the Panthers had ample time to find an alternative to Kuechly, and the one they chose – Tahir Whithead – wasn't adequate. Whitehead quickly became a scapegoat for the Panthers' defensive issues, and his propensity for missed tackles and other mistakes eventually led to him losing his job to Jermaine Carter. The lone silver lining of Whitehead's season was an interception in Week 16 – and the fact that his contract was only a one-year deal.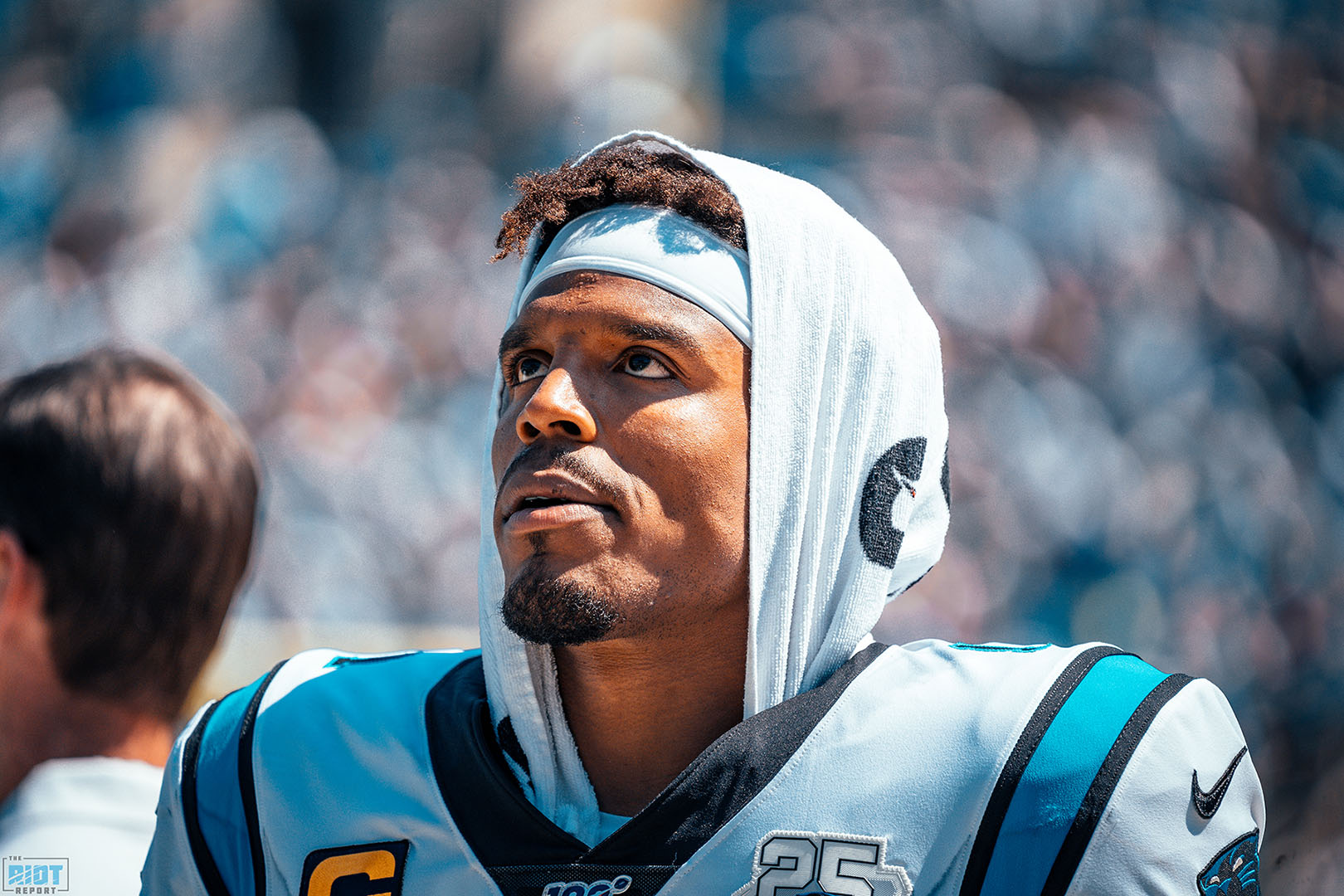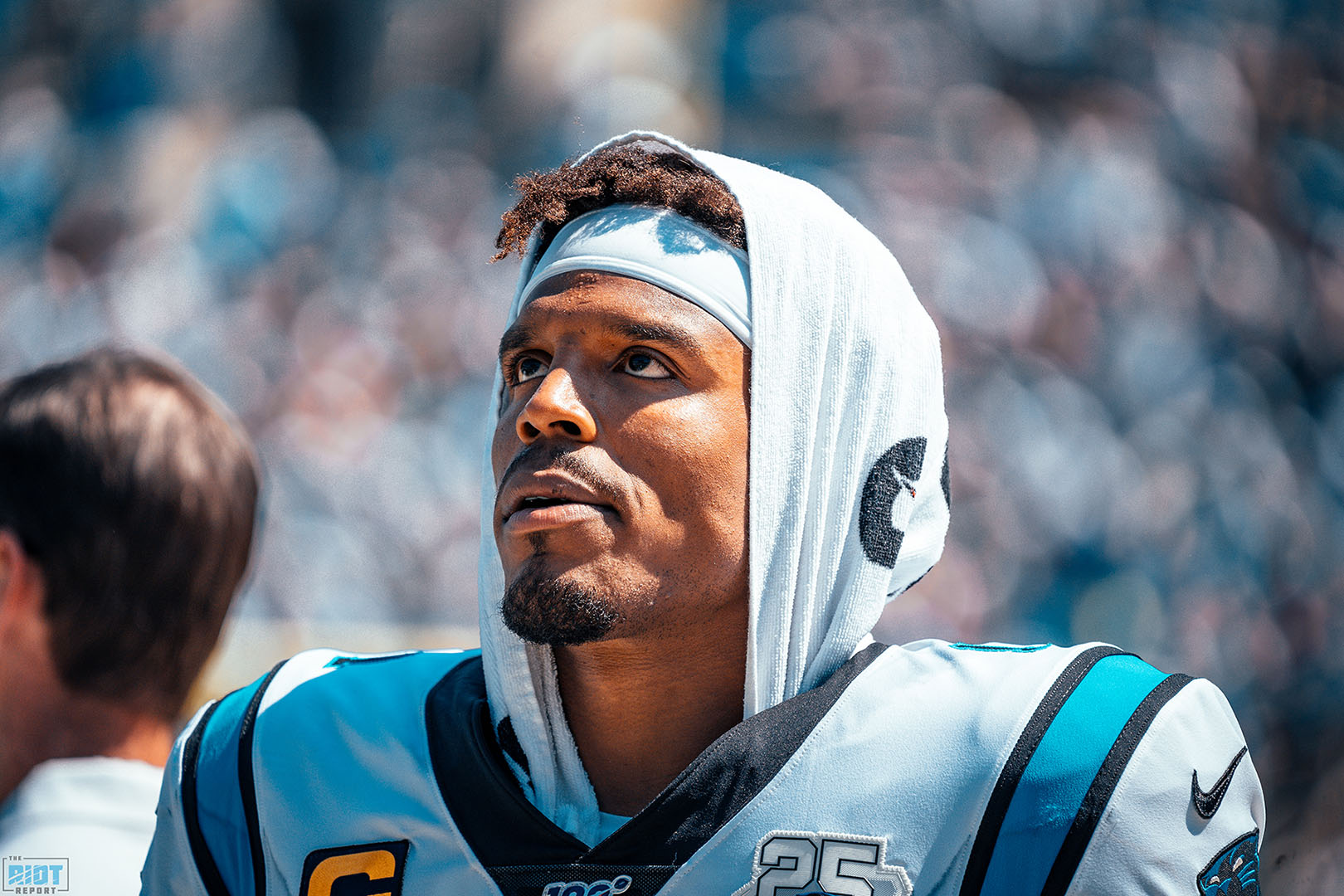 What About Cam?
There is no uncertainty that the greatest point of contention about the way the Carolina Panthers went about their last offseason was the release of quarterback Cam Newton. In a quarter century, no player meant more to the franchise or elevated it to the heights that Newton did in his outstanding nine year career in Carolina.
By virtue of all the things that make him a once-in-a-lifetime sort of athlete, from his many on-field heroics to his "icon and entertainer" standing, it is impossible to forget Newton as he was and the way things were when he was at the very height of his powers. But there's a very fine line between Cam Newton as he was, and Cam Newton as he is.
For the first time since 2017, Newton avoided major injury and finished the 2020 season healthy in Week 17. And by all indications, his one-year deal with the New England Patriots was a worthwhile experience: He was all the things he had become as he matured in Carolina, and was respected enormously in Foxboro for his leadership. Newton won the favor of his teammates, got along famously with head coach Bill Belichick, and even earned the respect of the local media corps – Newton was named the winner of the Ron Hobson Media Good Guy Award, given annually by Patriots beat writers to the player who is most accommodating and helpful to the press.

The results, however, were not there for Newton: Though he completed 65.8% of his passes in 15 games, his 2,657 passing yards were the lowest of his career (excluding 2019), and he threw just eight touchdowns to 10 interceptions. Newton remained effective running the football, carrying the ball 137 times for 592 yards and 12 touchdowns, but he was benched in two blowout losses to the San Francisco 49ers and Los Angeles Rams. The Patriots finished 7-9, and the prospect of Newton's return to New England – and whether or not he's starting quarterback material anymore – is far from a sure bet.
The most fervent defenders of Newton are quick to point out that he is not to blame for the struggles of the Patriots' offense. And frankly, they're right.
Over the past several years, the Patriots' skill players on offense have been sorely lacking, a problem compounded by poor decisions in the NFL Draft. The Patriots are sorely lacking at wide receiver – 2019 first-round pick N'Keal Harry has been a major disappointment – and their tight ends are even worse. Former undrafted free agent Jakobi Meyers led the team with 59 catches for 729 yards, but did not catch a touchdown pass despite being the only player on the team with more than 375 receiving yards. Injuries cost top wide receiver and former Super Bowl MVP Julian Edelman most of the season, and they continued to compromise running back and former first-round pick Sony Michel.
Just as Tom Brady looked like a shell of himself with a poor supporting cast in 2019, the Patriots' offense made Newton look the part of an aging superstar breaking down by the snap. And consequently, it's difficult to make a fair determination of where exactly Newton stands at this point in his career – likewise, it's difficult to determine if the Panthers were right or wrong to let him go.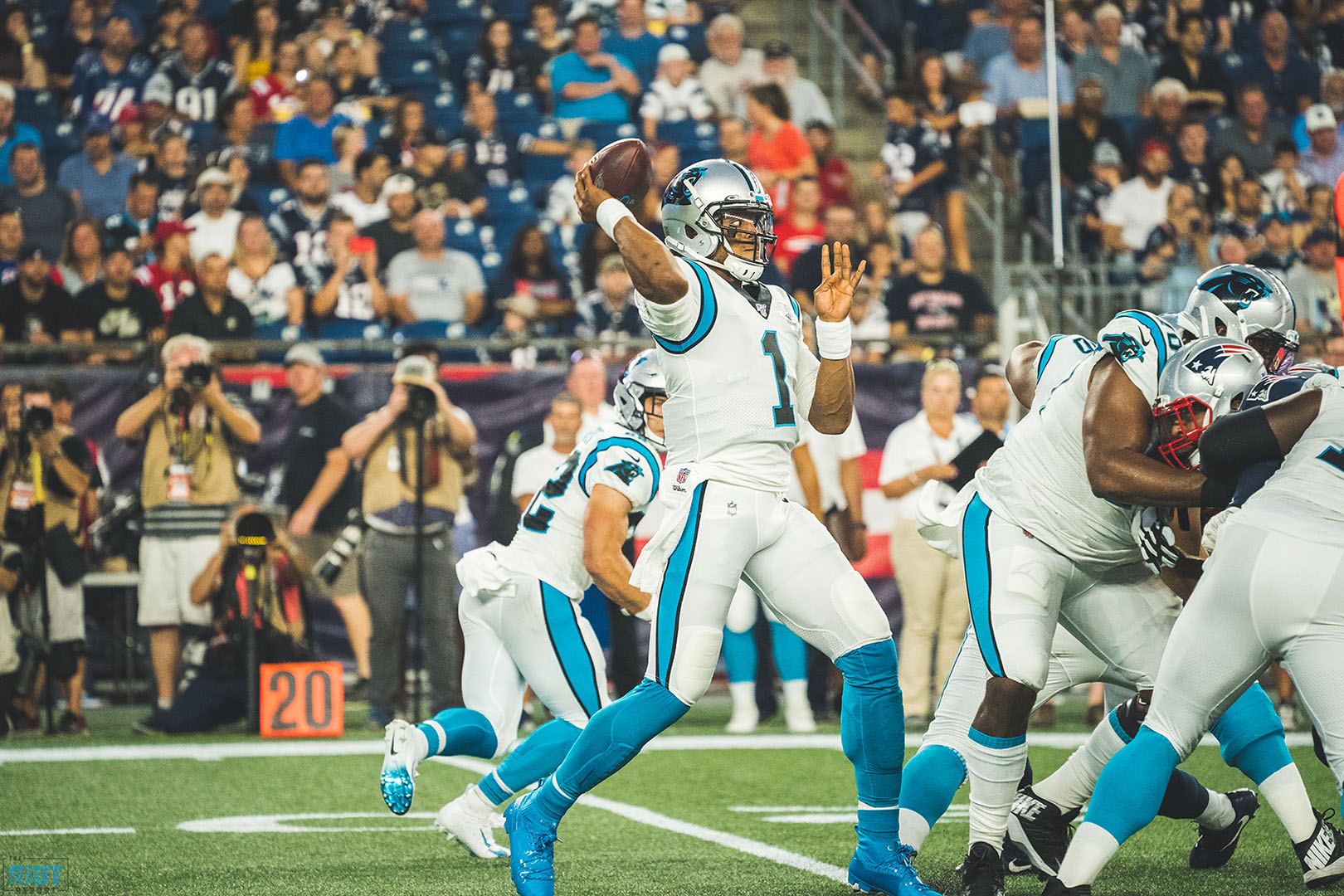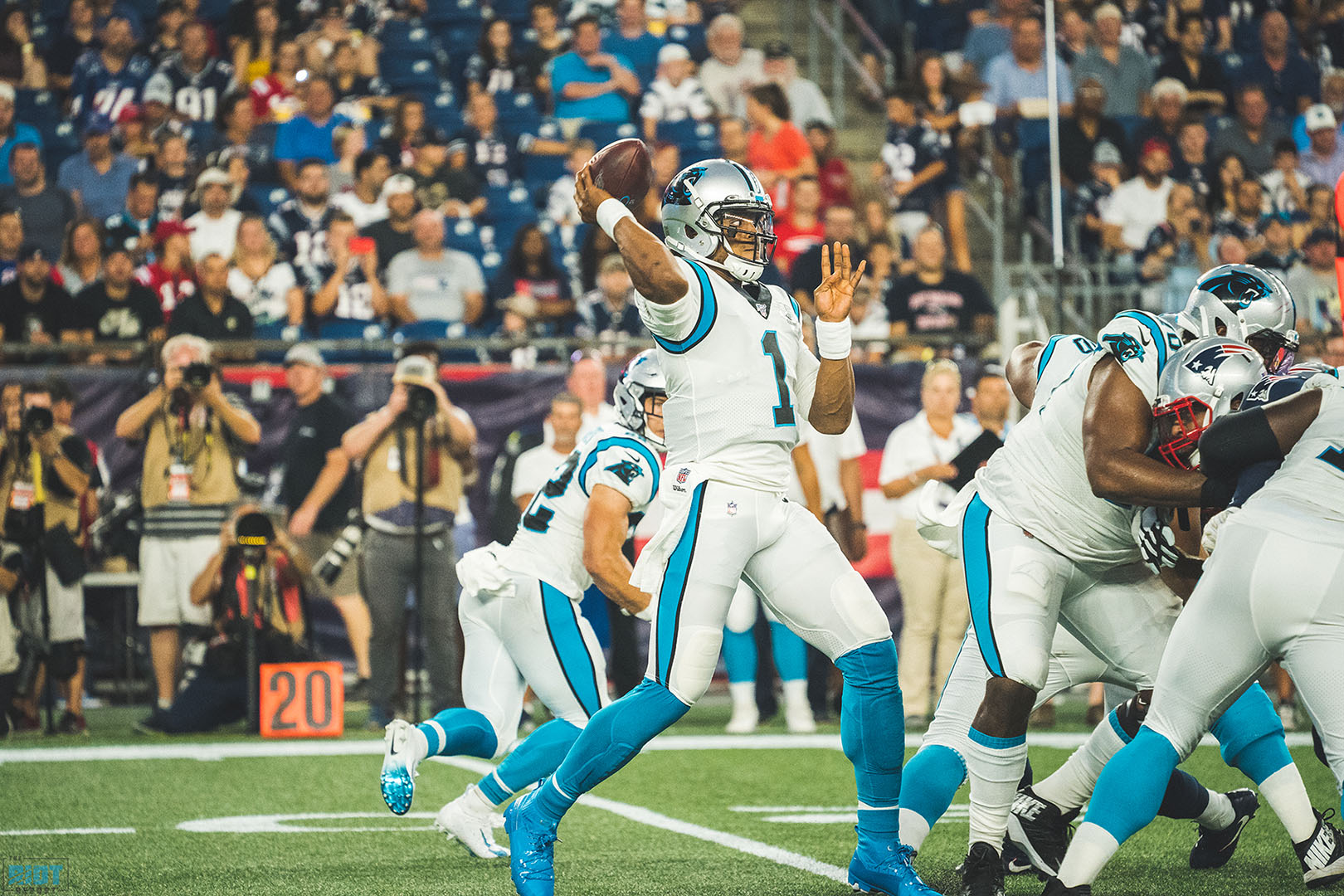 Theoretically, the Panthers could have allowed Newton to play out the final year of his contract instead of replacing him with Teddy Bridgewater, who had his moments but ultimately proved to have a ceiling as a starting quarterback. And it's fair to wonder whether if Newton would have enjoyed the fruits of Carolina's highly productive offense had he been allowed to stay: anecdotal evidence from Week Two, when the Patriots had a better-functioning offense and Newton threw for nearly 400 yards against the Seattle Seahawks while scoring three touchdowns, could be used to argue that Newton would have thrived in the Panthers' 2020 offense with Joe Brady as playcaller and D.J. Moore, Curtis Samuel, and Robby Anderson as his top receiving options.
Perhaps Cam Newton's still got it. Perhaps the Panthers deprived themselves of the opportunity to see if he did, and as a result missed out on greater success in 2020 and a Comeback Player of the Year campaign by Newton. But even if the juice would have been worth the squeeze, a look at Newton's long-term prospects give some reason to think that maybe things are better the way they are now.
As he is set to turn 32 in May and will enter his 11th NFL season in 2021, history suggests that time is not on Cam Newton's side given the careers of quarterbacks analogous to him. Steve McNair lasted 13 seasons, retiring at age 34. Michael Vick lost his starting job with the Philadelphia Eagles when he was 33, and spent his final seasons as a backup before playing his final season at 35. Randall Cunningham had a career renaissance on the Minnesota Vikings at 35, but his 1998 season was otherwise an aberration in his decline following the age of 29.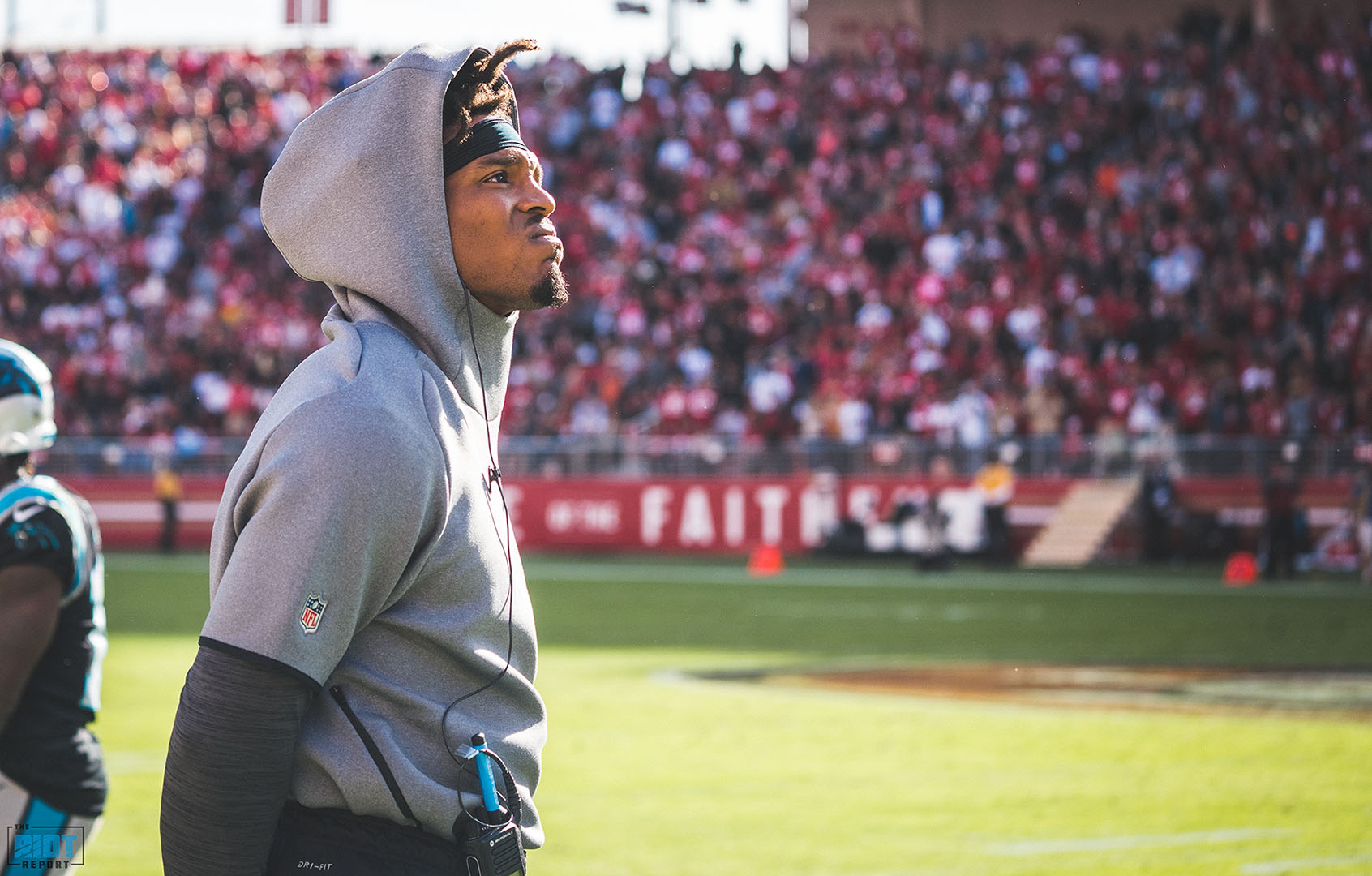 The future is not yet written for Newton, but there's room to wonder if he is closer to the end of his NFL career than he is to the beginning, and if his best chance at extending his career is now as a backup instead of a starter. Which doesn't help a Panthers team that is focused on developing a program for future and long-term success.
"Do I think I have starting talent? Absolutely. Do I think a lot of things that I have done were devalued in, not the team's perspective, probably the media's perspective? Absolutely. Do people care about my feelings? Absolutely not. So it is what it is," said Newton in an interview with WEEI in Boston. "I understand what professionalism is. I understand it's heavily scrutinized, and there's only 32 of us. This is not for the weak-hearted, and I understand that. And I just need some time to myself to really re-evaluate this whole situation."
One day, Cam Newton will suffer no more the slings and arrows of being an NFL quarterback. And hopefully, the day will come when he returns to Carolina to sign a one day contract.
Until then, hopefully Cam Newton will continue his career and find success once again. But for the sake of both him and the team his legacy is linked to, perhaps it's better that the next chapter of his career occurs as the Panthers look forward to their next franchise quarterback rather than back at who they left behind.