Not to burst your bubble, but the Pro Bowl is just a popularity contest.
Every year, a fanbase gets riled up about one of their players not being invited – whether it was last season when Mike Evans was the most productive player on the league's top-ranked passing offense and was left off the roster or 2017 when a particuarly dramatic Lions fan called the exclusion of Matthew Stafford a "sick joke".
But the reality is that the Pro Bowl is less about your performance on the field – obviously, that has an impact, it's just not as big as one might think – and more about your cache around the league. It's hard to figure out where exactly that comes from. With the fans, players and coaches each counting for one-third of the vote, it's not just showing up on opponent's game cut-ups when they face you, it's showing out on a national stage, it's being a fantasy superstar and sometimes, it simply comes down to being on a winning team.
That's why this year, while Luke Kuechly was honored with his franchise-record seventh consecutive selection, Panthers fans cried foul at Christian McCaffrey coming in behind Minnesota running back Dalvin Cook in fan voting despite the Panthers running back being the first player in franchise history to break the 2,000-yard mark in a single season and is one of only three players in NFL history to have six games with 175+ yards from scrimmage through the first 15 weeks.
McCaffrey has almost 500 yards from scrimmage more than Cook thus far this season.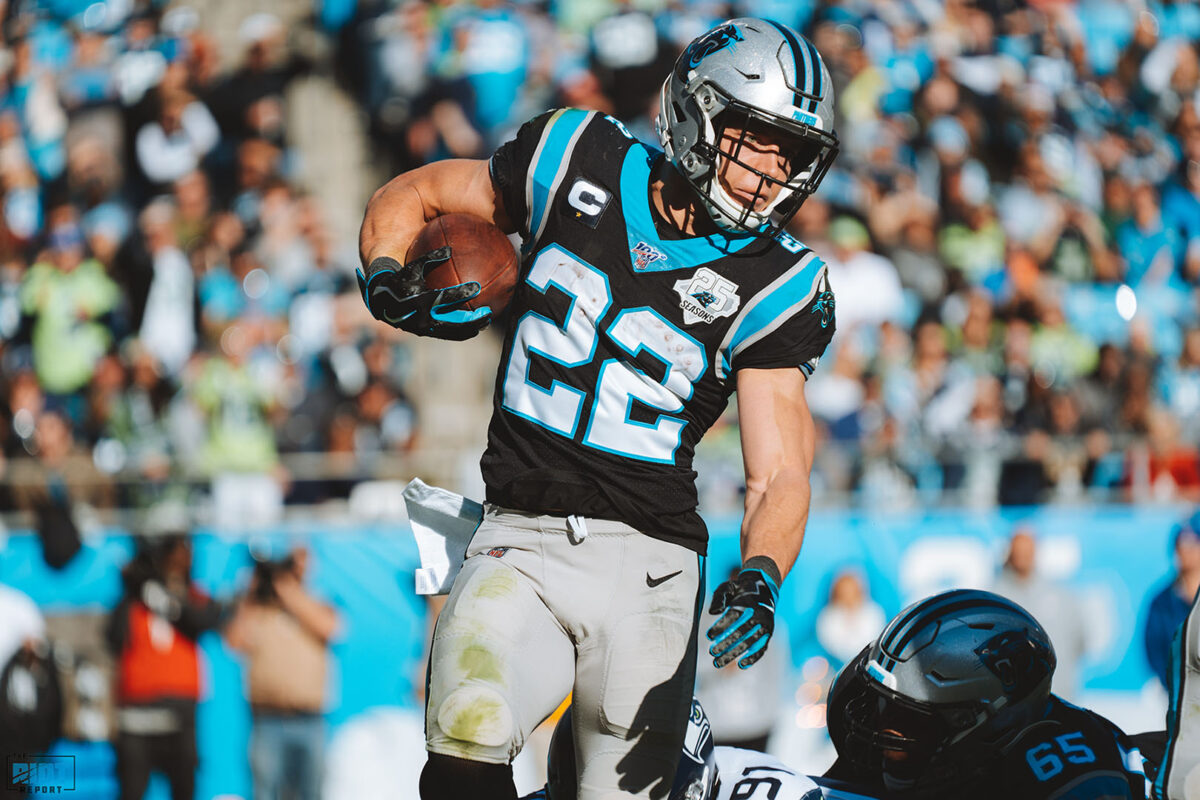 But what he's probably best known for is being the king of fantasy football – McCaffrey has the most points among NFL players and is averaging almost 30 points per game in an ESPN standard league – he's scored almost 120 points more than Cook, who had more votes than he did, likely due to the Vikings 10-4 record and the Panthers languishing outside the playoff picture for almost a month.
So the key isn't just having one of the most prolific statistical seasons of all time, it's being on a winning team while doing it. McCaffrey will gladly play in the Pro Bowl this coming January, but he's careful about leaning heavily on those statistics to measure success.
"It's a great honor, it's a difficult thing to do in this league and there's a lot of really talented running backs," said McCaffrey. "I'm happy to represent the Panthers."
"Statistics, for me, are something that comes based on your preparation and you can't think about statistical feats ever – when you start to do that, the things that go on in your head aren't very good, aren't very strong. When you have a lot of ups and downs, you stay poised and just focused on what you can do for the team and maximizing your opportunities, then good things come."
That popularity contest was one of the reasons why DJ Moore spent about 10 minutes speaking to the media Wednesday, one of the longer glimpses the reserved wide receiver has allowed into his personality since he was drafted 24th overall last season. He's also trying to branch out more into the community – he spent Tuesday on a holiday shopping spree at Academy Sport + Outdoor with children from the Cabarrus County Boys + Girls Club.
"It was fun to interact with them, just to see them choose what they wanted for Christmas and not just – here's a gift and you don't even know what it is, you didn't even ask for it," said Moore about the opportunity. "Just to see them get to choose what they want – that was something special."
While Moore is currently ranked third among NFL wide receivers in yardage and is tied for sixth in receptions, he wasn't even named an alternate to the NFC Pro Bowl squad; that may because he's done most of his damage as the Panthers have lost six of their last seven games – Moore's 711 receiving yards since Week 9 are the most in the league.
"At the end of the day, the losing streak is probably what prohibited that, so I'm really not too down on it," said Moore. "It would have been special to get in, but I didn't, so just go back next year, recap what I did this year and even more, so that's the whole idea from here on out."
It may also be due to his lack of scoring both on the field – Moore has only four touchdowns this season – and off the field, as Moore is the eighth-highest scoring wide receiver in ESPN fantasy, conveniently behind the four wideouts – Mike Evans, Chris Godwin, Michael Thomas and Julio Jones – who made the NFC squad playing the week before the Super Bowl.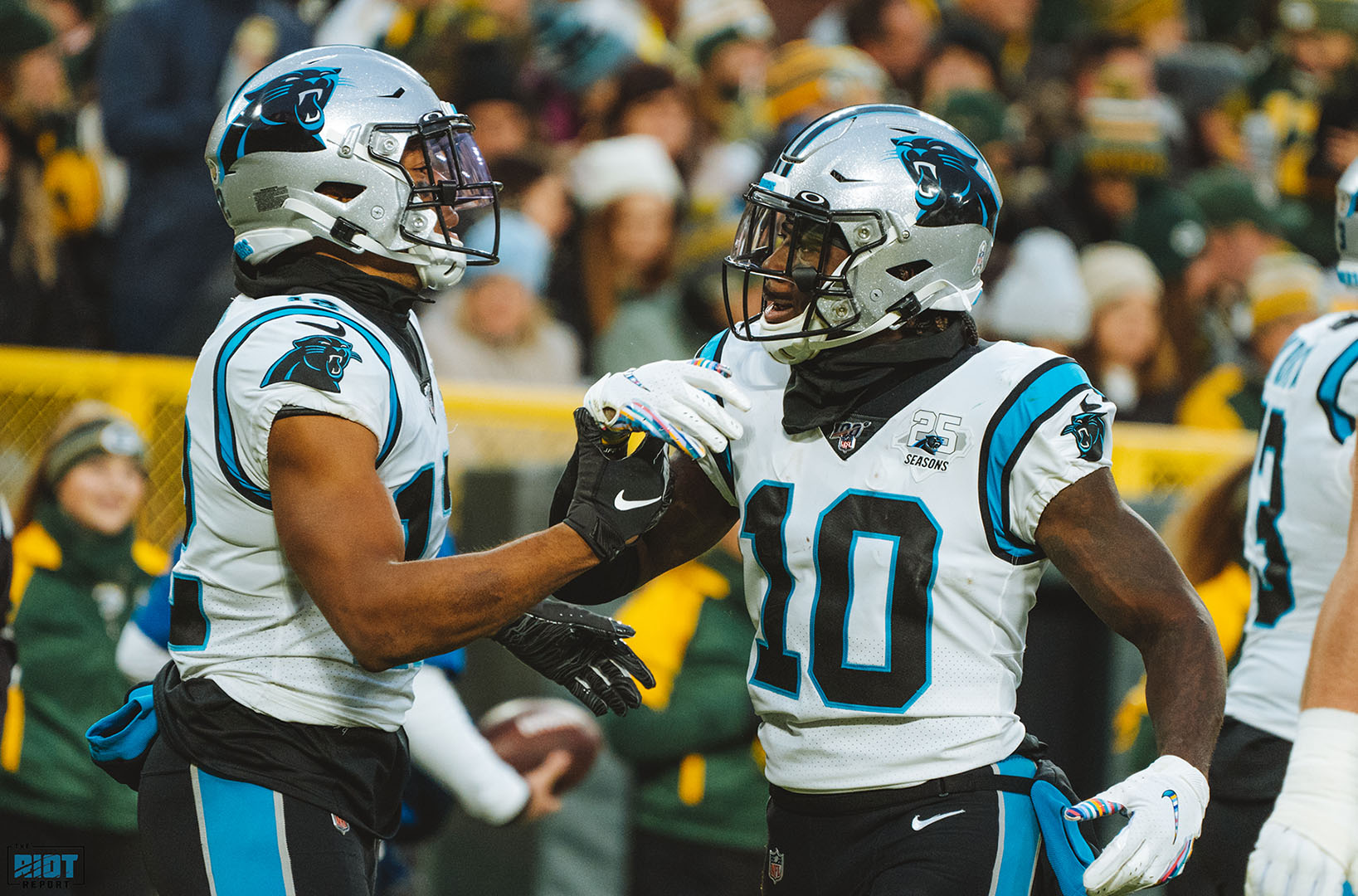 While Moore is trying to have more of a presence among the league's elite, he usually lets his play do the talking – or he allows the other half of the youngest starting wide receiver duo in the league make his case for him.
"Of course, who doesn't believe that?" fellow wideout Curtis Samuel, who leads the Panthers with six receiving scores this season, said in disbelief when asked if Moore should have made the Pro Bowl. "But it's not up to us or up to me, but — yes, he belongs."
"You've seen his play, his stats show for himself – if that isn't enough and he's got to go on social media and dance and post and do all this stuff, that shouldn't mean anything…..The way things are today in this world, I don't think somebody should have to go above and beyond and do extra just to become famous or try to be on social media – that shouldn't determine if you make a Pro Bowl…they should just know you by your game."
Perhaps nobody knows the struggle more than cornerback James Bradberry – the four wide receivers listed above that made the NFC Pro Bowl squad are in the Panthers division and have all lined up against Bradberry – who didn't even get a nod as an alternate – at one point or another.
"I think it definitely shows how hard our job is, me and Donte [Jackson]," said Bradberry. "As far as should I have made it to the Pro Bowl or not? We know it's a popularity contest; of course, those guys rightfully deserve it – there's a great cornerback set playing in the Pro Bowl. But I feel like I could have had at least a nod."
"My whole thing is just do my job – come in on Monday and watch film and make sure you're not the one getting the ball caught on you."
Sometimes just doing your job isn't enough – you've got to get people talking about it, too.