Late last season, Thomas Davis decided that it was his turn to speak up.
The Panthers had just lost their third straight game and the defense had once again allowed the opposing offense to make explosive, game-changing plays against them. Disturbed by this trend, head coach Ron Rivera sat in on a defensive meeting, calling out the players for lacking in accountability and tasking them with manning up to the challenge of playing defense in the NFL.
After letting his head coach have the floor, Davis called for a players-only meeting. And in that meeting, captured in NFL Films' All or Nothing, the Panthers' longtime captain issued a wakeup call in no uncertain terms.
"It's pretty obvious that some of us just don't [expletive] get it. You don't understand!", said Davis. "And we sittin' comfortable in these motha[expletive] seats right now, but if [expletive] keeps goin' like this and it's this side of the ball, this [expletive] room gonna look totally different!
"If you're a competitor and it means something to you, that [expletive] should hurt you to your core."
One year later, the Panthers are riding a five-game losing streak and their defense is habitually allowing offenses to tear them to shreds – but this time, neither Thomas Davis nor Ron Rivera are walking through that door.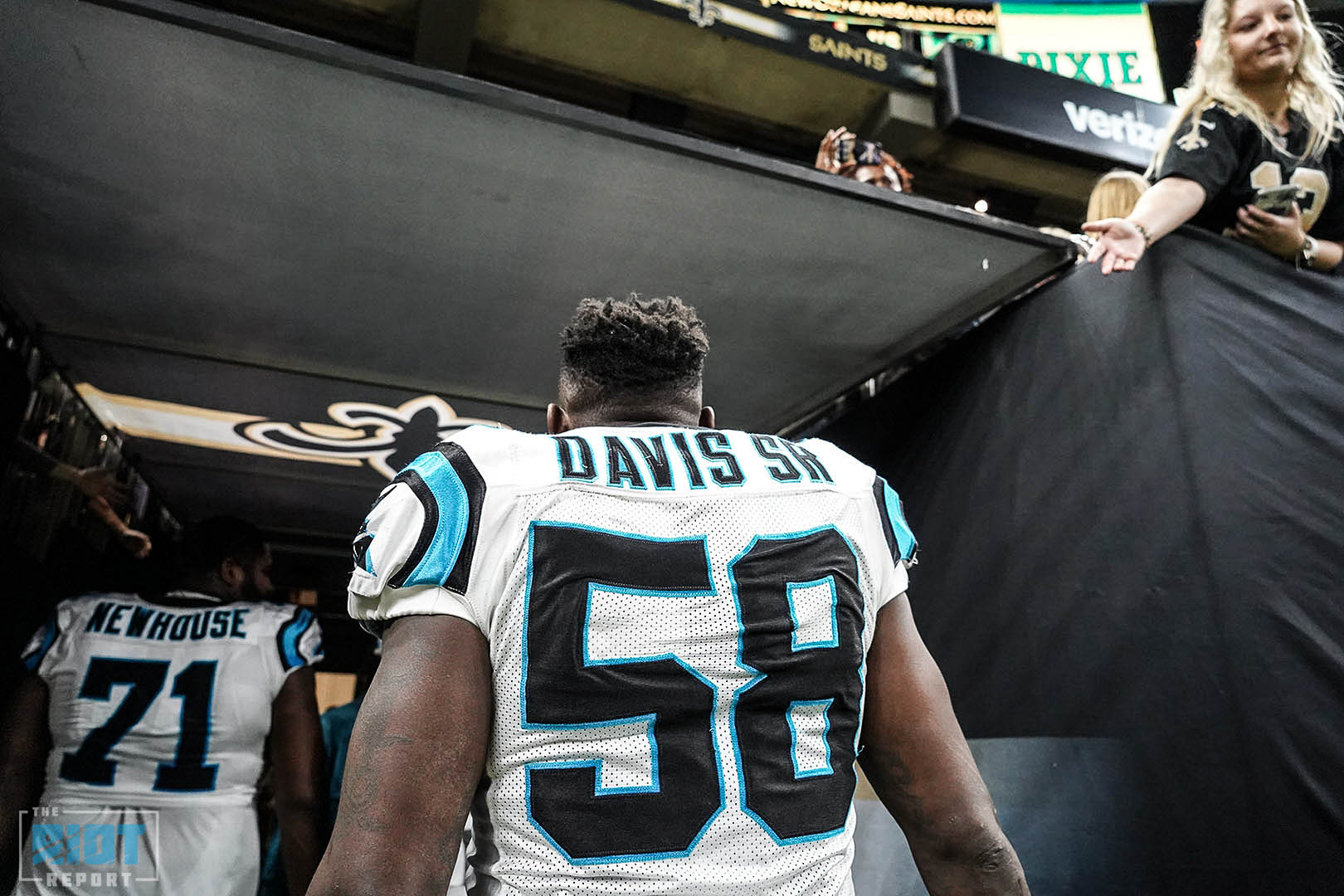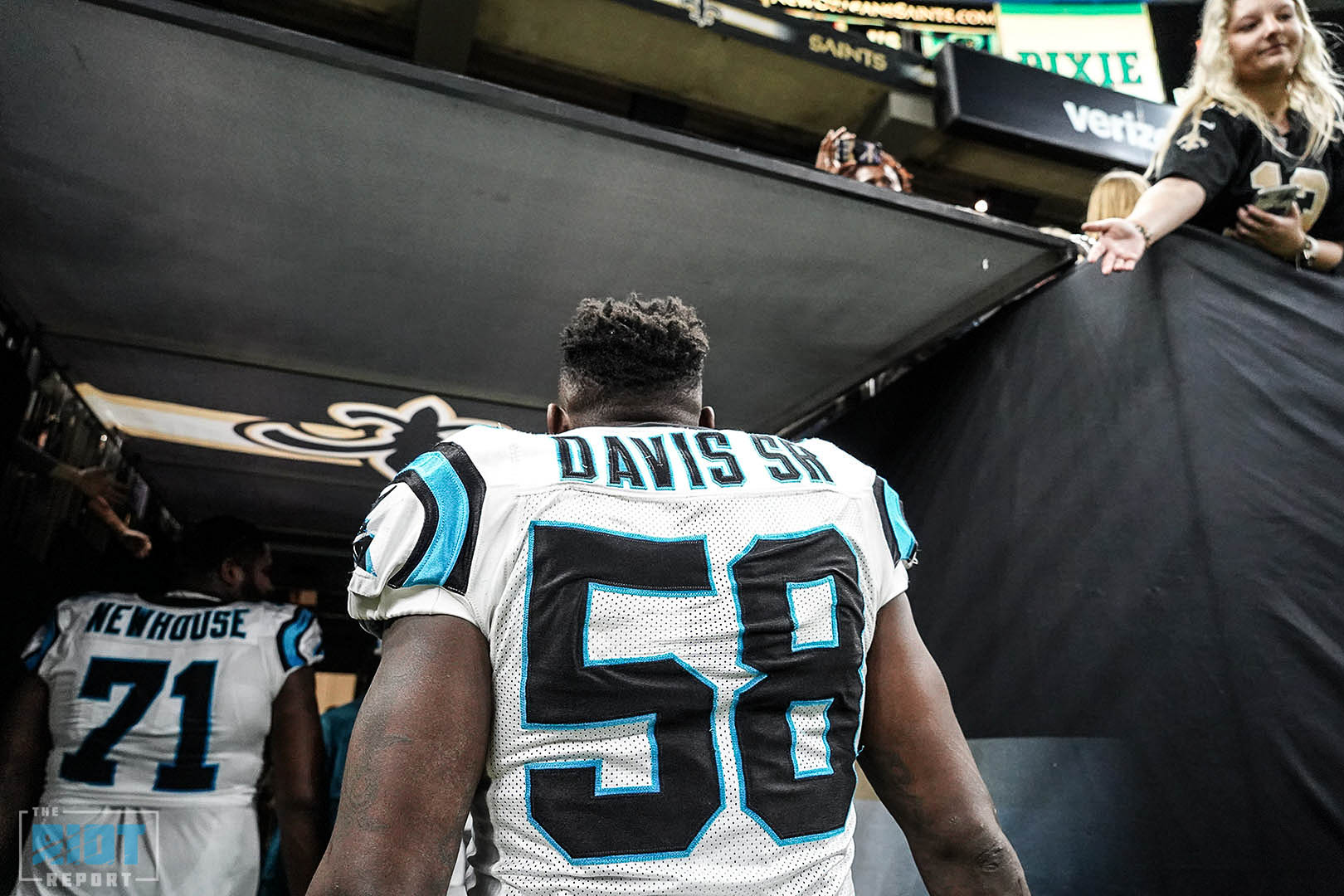 Throughout the 2010s, one of the very greatest assets that the Carolina Panthers had was a strong locker room culture defined by strong veteran leadership. But in the past several seasons, the departures of many core veterans to either free agency or retirement has created a void where that leadership once was. Thomas Davis is now a member of the Los Angeles Chargers. Ryan Kalil, the longtime leader of the offensive line, bid his farewell at the end of last season. Jonathan Stewart, Julius Peppers and Charles Johnson, among others, are gone too.
As the Panthers' season has fallen apart, lack of guidance has begun to become a real problem. And those issues were only exacerbated by the departure of Ron Rivera, which left the Panthers without their head coach of nearly nine seasons – and paved the way for an incident that would likely never have happened under him.
Following the Panthers' Week 14 loss to the Atlanta Falcons, second-year cornerback Donte Jackson criticized the Panthers' defensive playcalling, noting two "horrible" calls that led to touchdowns – Including an "Engage 8" blitz that resulted in Jackson getting beat for a 93-yard touchdown. As could have been expected, Jackson recanted on criticizing his coaches and apologized, but not before getting called out by many – including Charles Johnson – for his remarks.
"Any second year player doing talking like he is damn near better be a shut down corner!", wrote Johnson on his Twitter account. "Clearly he is not. We got young cats talking about playcall (sic) now smh! They lucky I'm not in the locker room."
One of the troubling elements about the Jackson incident is that it isn't the first time a generational disconnect between the Panthers has been hinted at this season. After Carolina's blowout loss to the San Francisco 49ers, tight end Greg Olsen stated bluntly that other members of the locker room needed to realize that "playing in the NFL is a lot more than just running around and looking cool." Olsen's words held serious weight, as his Panthers career has allowed him to become a strong and authoritative voice – in a locker room that's running out of them.
Considering the question of whether or not the ethos of the Panthers' locker room is being passed along from one generation to the next, one's first impulse may be to question whether or not the younger members of the locker room are actually listening to their coaches or veteran teammates. However, the current state of affairs for the Panthers can't be explained so simply.
Any 2nd year player doing talking like he is damn near better be a shut down corner! Clearly he is not. We got young cats talking about playcall now smh! They lucky I'm not in the locker room

— charles johnson (@randywattson) December 9, 2019

For one, the most important leader that the Panthers have is currently in no position to lead. On injured reserve with a foot injury, Cam Newton can only do so much for his teammates and can't bring the sort of energy the Panthers have needed on gamedays. Defensive tackle Kawann Short has a similar problem, as a torn rotator cuff ended his first season as a team captain after just two games.
There's also the matter of difference in leadership styles.
Unlike his longtime wingman in Thomas Davis, linebacker Luke Kuechly has never been a "rah rah" guy, and the Panthers have had to push for him to speak up if he needs to ("That was one of the things that (we were) trying to get Luke to understand – 'Hey, you've earned that right,'" said Ron Rivera in October). Trai Turner, the longest tenured member of the offensive line, prefers to lead by example rather than speak at length. Christian McCaffrey, now a captain himself, is also not a big talker.
And then, there's a harsh reality: All lessons that coaches and veterans try to instill in young players are reinforced through winning – Something the Panthers have only done six times since the second half of last season. And as the locker room ages, fewer and fewer players are left can remember the team's mid-2010s success and run to Super Bowl 50 – which was brought on by players asking "how high?" when their leaders told them to jump.
The advance of time has undoubtedly taken its toll on Carolina, and the exodus of the Panthers' longtime leaders has helped contribute to an incredibly uncertain time. Longtime Panthers safety Colin Jones, the captain of the special teams unit, certainly believes that locker room continuity has its benefits. But in his mind, the old guard giving way to new leadership and new ideas from the outside doesn't have to be a bad thing.
"It's good to have a mix of the opposite (Players who have not been in the locker room their entire careers) because you don't want to become complacent. Just because you do something one way doesn't make it the right way," Jones told The Riot Report. "So I think when you bring a lot of guys together like most NFL teams such as this one, you get the perspective of different organizations, and I think you can take kind of the best aspects of each one to build the team."
To that end, the Panthers have done well to bring in veteran examples over the past several years, many of whom have helped out a great deal in their position rooms. Jarius Wright, a free agent signing from the Minnesota Vikings, has offered an example of veteran craftiness and know-how to D.J. Moore and Curtis Samuel. Bruce Irvin's example is one to follow for Brian Burns and the other young edge rushers, as Irvin's Super Bowl pedigree makes it clear that he knows what he's talking about.
But for a long time, the idea that the Panthers had strong veteran leadership was treated as a given. Now, with many longtime figures gone and little guarantee that the team's fifth head coach will be as good as Ron Rivera was, the character of the Panthers moving forward is anything but assured.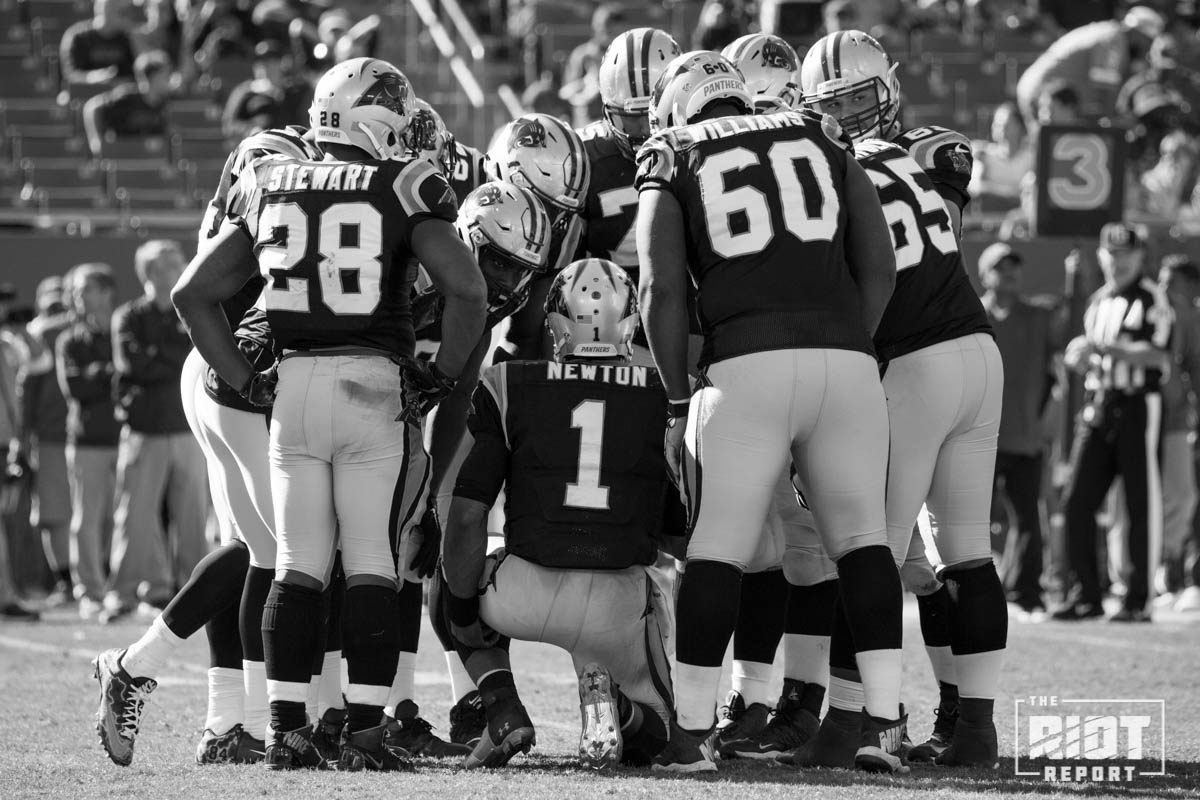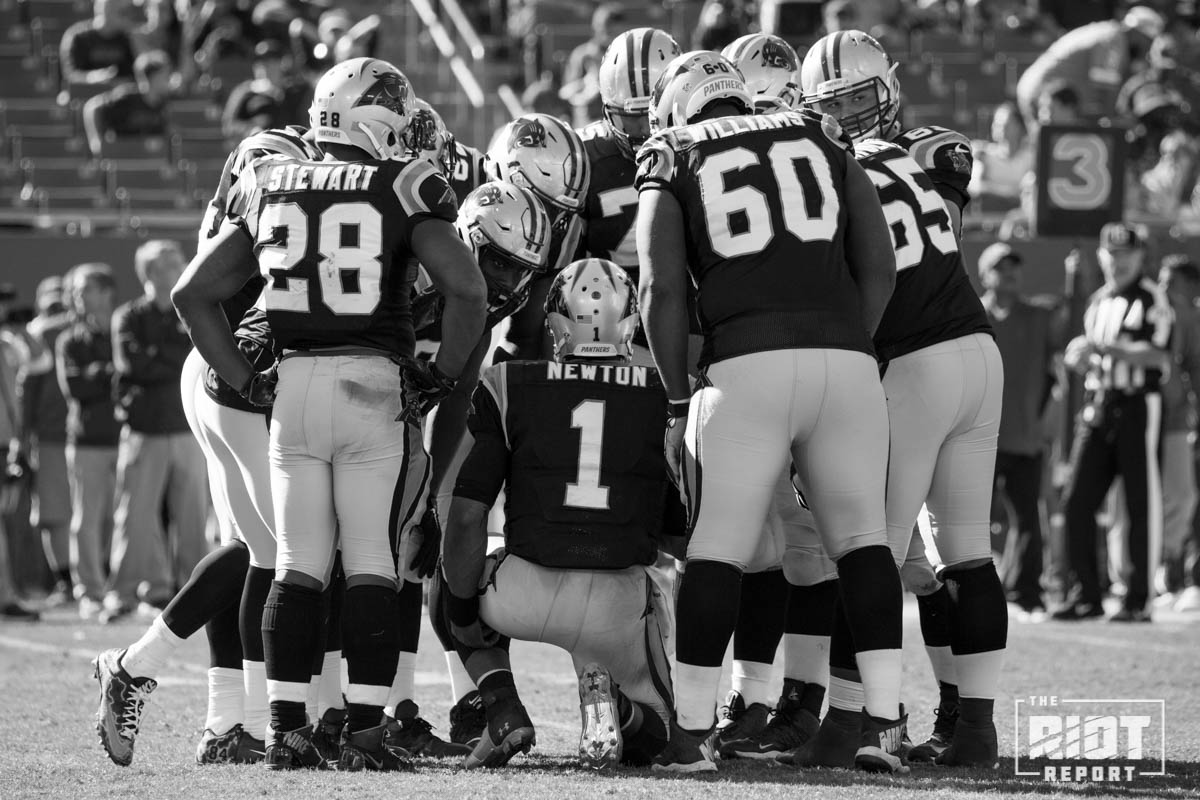 Given the transition they are staring down the barrel of, Carolina's culture should be treated as a very fragile thing. If they cannot figure out how to fill the vacuum others have left, and others do not rise to the occasion to fill it, then it won't take much – some complacency here, some apathy there, and perhaps even a bit of malevolence and infighting – to destroy the culture that the Panthers spent so many years building.
Granted, that's not a unique issue for the Panthers – it's something that all NFL teams, after a long period of being among the cream of the crop, have had to face. This week, the Panthers are facing a longtime adversary in the Seattle Seahawks, who were recently tasked with finding new leaders to replace the departed voices of the "Legion of Boom" teams that went to two straight Super Bowls, winning one. That transition has gone as well as anyone in the Pacific Northwest could have hoped it would – and that's not just because Russell Wilson has taken his place as an authority and backs it up with his play. It's also because the Seahawks, under head coach Pete Carroll, have placed a premium on finding the sorts of players who are capable of becoming part of their true north.
"It's the nature, and the makeup, and the mentality, the competitiveness of the player that we're trying to always determine – and that usually is what takes these guys to their heights," said Carroll in a conference call with Carolina media. "We're always looking for the guys that have the right kind of makeup. We've always had a bunch of guys with chips on their shoulders and who have something to prove. Those guys are usually are the ones that push to the front and develop themselves as leaders in the program."
By no means have the Panthers not done their due diligence in looking for players with strong character and leadership qualities. But whether or not they have actually found them remains to be seen.
Even when Panthers football was a bed of roses, it was inherently true that Thomas Davis, Ryan Kalil, and Charles Johnson were not going to be around to lead the way forever. Carolina's current dose of reality has served more reminders that even the most larger-than-life figures won't always be in Carolina. Ron Rivera is gone. Cam Newton's future is shrouded in uncertainty. Greg Olsen is far closer to the end of his days as a Panther than he is to their beginning.
For the sake of the Panthers becoming the sort of team they want to be, it is imperative that a new generation step into the drivers' seat, make their voices heard, and set the standard of what a Panther is and should be.
Because if they keep waiting for Thomas Davis to say something, there will be no making it out of the purgatory they now reside in.