I had a chance to have quick chats in the locker room with linebacker Shaq Thompson, who finished with eight tackles and wide receiver Devin Funchess, who pulled in six receptions for 62 yards and a score – his second score in as many weeks, in the locker room following the Panthers 21-17 win over the defending Super Bowl champion Philadelphia Eagles about a multitude of topics including a fast start, what this win says about the Panthers and much more.
Check out what they had to say below.
Shaq Thompson
You guys came into the fourth quarter down 17-0 but when it counted, you guys made it happen.
At halftime, [Ron] Rivera and [the coaches] came in here and challenged us. Challenged this defense, challenged every man on this team. We stepped up. We accepted the challenge. This defense, we held them in the second half and they didn't score. Proud of these guys. They came out here and fought.
What does it say about the resiliency of the team? A lot of teams might have given up with Carson Wentz kind of getting everything he wanted up until the second half.
I mean there's a lot of stuff that we were giving him – he's a great player and he makes great plays. But second half we came out hot, and everybody was in tune and locked in. Like I said, we got challenged. We need to start coming out that way every game. Starting out fast and not waiting for the second half.
With a win like this and the way you guys came back, is this kind a win the team can build from?
This is a statement win for us. I mean, we've got to keep going. We got this one and everyone knows it is hard to win on the road – we got one done. It's our first one on the road, especially against a great team – the Eagles, the defending champs. So, we've just got to keep it going and play our brand of football.
As a defensive player, is it kind of amazing just watching Cam Newton pick apart the opposing team's defense like that?
Yeah, I mean everybody sees it. We see it. Cam shows up in the fourth quarter. It's not just Cam, everybody shows up – the offense shows up. The offensive line shows up, I mean they show up every game from the first to fourth. The wide receivers, everybody gets open and Cam's making his throws. Then the defense shows up. We all come to the sidelines and talk to each other. When they score, we'll be like, 'Okay, we need to get the ball back and get stops for them and then they do what they do.'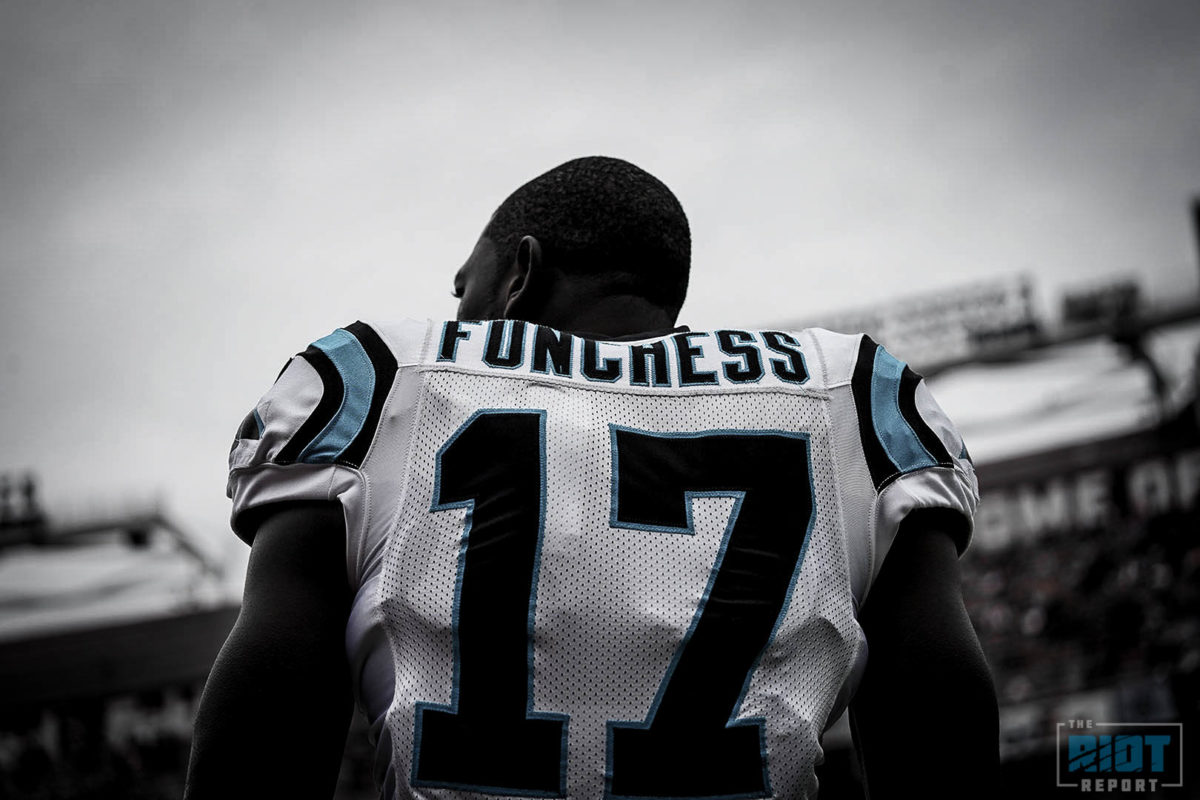 With a game like this, is this something you guys can build on moving forward?
Man, it's going to get nasty for this league. It's going to get real nasty and we've just got to prepare and stay healthy and this world is ours.
What does it say about the resiliency of this team because a lot of people would have given up going into the fourth quarter down by 17.
It's a lot of savages on this team. Like I said, it's a lot of guys when they get down to the nitty-gritty, we really like that in this locker room. On offense, defense and special teams. So anybody [that] is in the wideout room, tight end room, running back room – we get that ball it's going to be electric."
Being out there with Cam Newton and watching him pick a part the opposing team's defense, what do you see?
Man, put it like this. You got a drive like that and you tell yourself, fourth-quarter, tie game, put the ball in my hands. That's that mentality that everybody –  I know personally, I have that mentality. Every play is fourth quarter, tie game, fourth down. And that's how I go about it. Cam is a premier, phenomenal athlete and a quarterback, probably one of the best to play the game at quarterback – a dual threat quarterback. And he's got the same mentality. Give him the ball when it's crunch time and we're going to go out there and win.
Kobe calls his mentality the "Mamba mentality" what do you call yours?
I show up and I show out, every week. I show up and show out – that's the mentality that I got. I show up and show out.