For the second consecutive season, the Panthers are in the market for a new quarterback.
Teddy Bridgewater underwhelmed in 2020, and rumors abound that the front office is looking to move, offering him as part of a potential trade package to Detroit for new Rams quarterback Matthew Stafford and reportedly fielding calls for him from the 49ers, among other teams.
As the leader of a talented receiving corps, Bridgewater performed better than Kyle Allen, but still showcased plenty of physical limitations at times, limitations that handicapped offense's potential. While Bridgewater ranked 9th in the NFL in air yards per attempt at 7.1, these limitations were most evidence on deep attempts. And it is his ability (or lack thereof) as a deep passer that is worth examining further in order to understand how this offense could be improved with a better deep passer under center.
In the past, I have annually charted quarterbacks on deep passes, and recently released the 2020-21 edition of The Deep Ball Project. This is a study that looks at the accuracy and statistics of quarterbacks on throws that travel at least 21 air yards past the line of scrimmage. You may recall that in the 2019-20 edition, Kyle Allen ranked dead last.
While Bridgewater didn't manage to repeat this feat, there is certainly a fair amount of scope for improvement.
Bridgewater ranks 25th – obviously, this placement is bad but it sits in a rarefied atmosphere in comparison to where Allen ranked last season. Keep in mind the focus of this chart is Accuracy Percentage, highlighted by the black and white boxes you see in the middle of the chart. This differs from completion percentage in that it accounts for accurate passes that weren't caught and punishes inaccurate passes that were caught.
You may have noticed that Bridgewater is the only quarterback on this chart with more completed passes than accurate ones, and are most likely looking at this with a confused mug.
Stick around, because we'll get to that soon enough.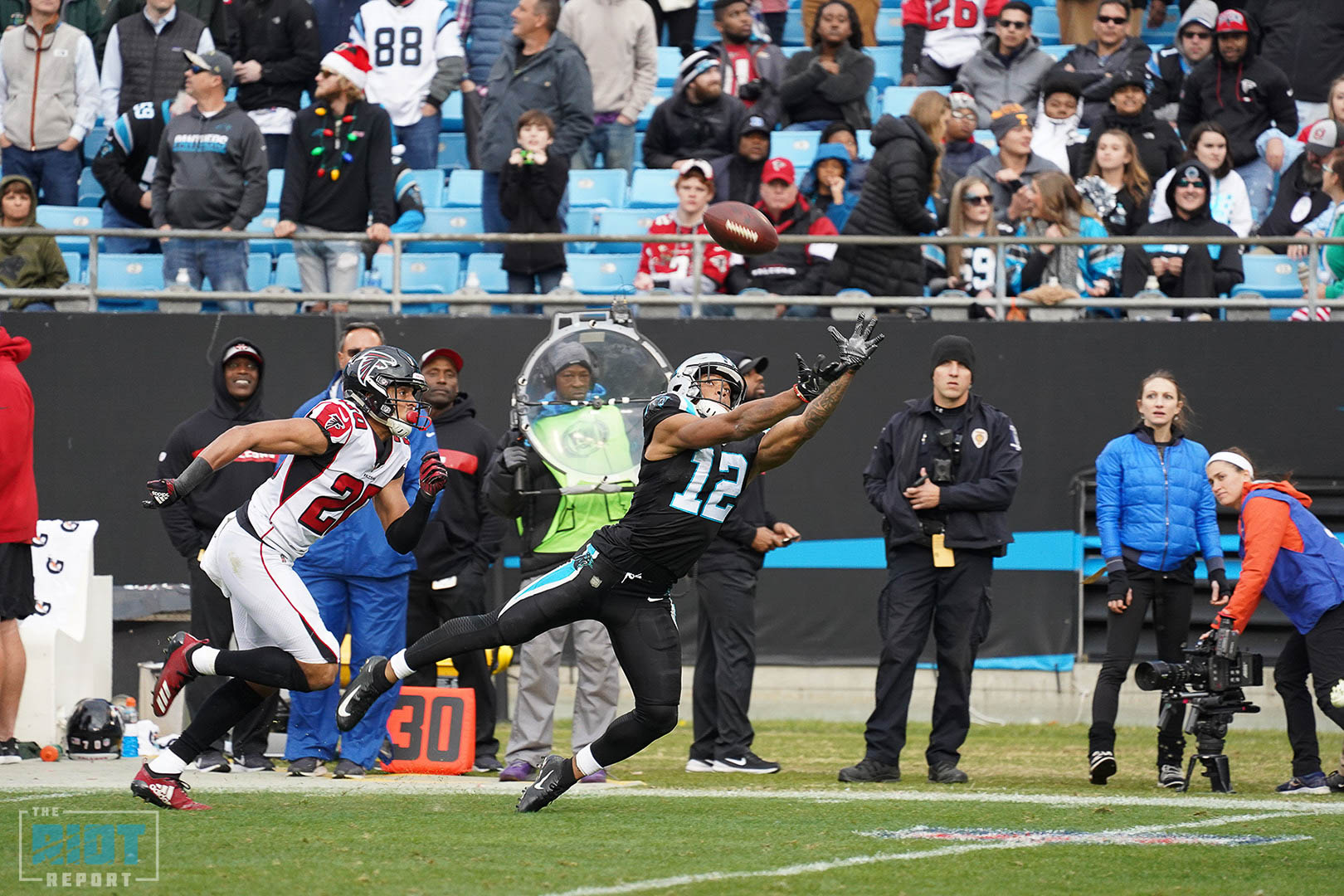 For now, let's take a look at Bridgewater's individual statistics. These individual categories should all be self-explanatory, and keep in mind that the parentheses in the black and white boxes represent his ranking in Accuracy Percentage in each of these categories out of 34 qualifying quarterbacks.
One good thing is that Bridgewater ranked in the top five on throws of 31-35 air yards, and it was easily his most successful category in a large enough sample size. Otherwise, he mostly struggled to justify his salary as a downfield passer. Most notably, he finished 26th in accuracy to open receivers and his placement in tight window accuracy wasn't much better. Let's just say that finishing inside the bottom five in accuracy for the 21-25 range doesn't fill you with confidence either.
At the bottom of this individual chart, you may have noticed the ACC INC and INACC stats. These are Accurate Incompletions and Inaccurate Completions, respectfully. Not only was Bridgewater the only quarterback with more Inaccurate Completions than Accurate Incompletions, he also threw more Inaccurate Completions than any other quarterback in 2020.
Usually I try to be as forgiving as possible when it comes to Inaccurate Completions. Passes of 58+ yards are almost always exempt because of the platforms they're thrown from, although there are some exceptions. In most cases, quarterbacks have between 1-3 Inaccurate Completions in each edition of The Deep Ball Project.
Bridgewater had five of them.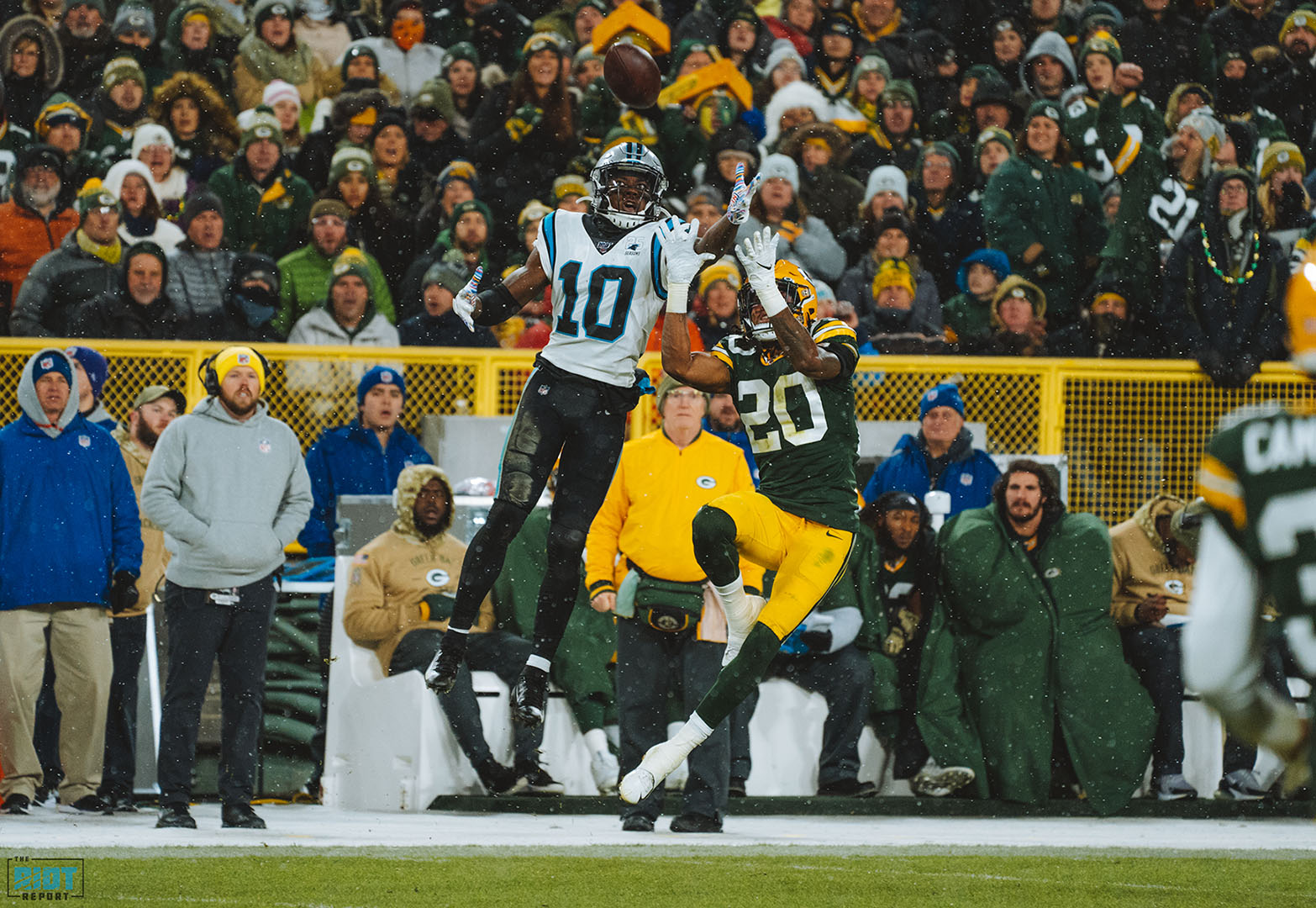 How Bridgewater was able to achieve this might not be obvious at first, and it certainly doesn't reflect positively on Teddy's play, but how receivers were able to generate receptions from inaccurate passes should become clear when we start looking at some examples.
Let's start with this one from the game against the Chargers:
This was a pretty easy pass to chart. The decision from Bridgewater isn't at fault here, but take a look at the room on the sideline D.J. Moore has in front of him. I'm not trying to argue that he's got an easy touchdown with a better pass, but a larger chunk play was definitely there for the taking if this ball wasn't underthrown. As it is, Moore has to adjust, and does so wonderfully, but this is still at the cost of a much larger gain.
Now let's consider this one from the game against Kansas City:
This is likely the most famous of Bridgewater's Inaccurate Completions on the year. Watch the top corner and his movement, he's away from the sideline where Curtis Samuel would have no trouble creating a huge play if this throw wasn't behind him. He is able to compensate for the throw with perhaps the best catch of his career, a beautiful display of body contortion where his wingspan allows him to snatch this errant throw from the air.
Finally, let's look at this pass from the game against Washington:
Now deciding on how to chart this pass was tricky.
It certainly went far enough that Samuel could make a play on it, but keep in mind that he had to stop his stride, and had good enough separation against the high safety that this catch would have been made much easier with a more accurate pass. If this is thrown in stride, it's likely a spectacular touchdown, but because it floats for too long in the air it goes down as a shorter (less exciting) play.
Plays like these make it apparent why the Panthers have been aggressive in going after quarterbacks like Matthew Stafford and Deshaun Watson. The expectations should absolutely be that they will get a strong armed passer that can take advantage of the quality receiving corps that the Panthers have, especially in terms of stretching the field vertically through Joe Brady's offensive scheme.
I've enjoyed Teddy Bridgewater's work in Minnesota, and I thought that the narrative that his deep passing was an issue was overblown — but ultimately, it hasn't been a strong point of his throughout his career – and it certainly wasn't in 2020. It was better than what Kyle Allen was doing in 2019, but that isn't a high bar. If the Panthers want to make a leap in Matt Rhule's second season in Charlotte, they're gonna need to find an upgrade at the quarterback position, one that can stretch the field more than their recent tryouts have.
(Top photo via David Foster/Charlotte Observer)