This fall, Panther fans will hear a familiar voice during the Panthers radio broadcast.
On Wednesday, it was announced that former Panther legends and Hall of Honor inductees Jake Delhomme and Jordan Gross will join the team's radio team as game analysts. Delhomme will work as an analyst for all of the Panthers regular-season home games in addition to the road games against the Texans on September 29 and against the Saints on November 24.
Delhomme has been attending Panthers camp the last couple of days and said it was an easy decision to join the Panthers' broadcasting team.
"This is something I've always wanted to do," Delhomme said after Panthers training camp wrapped up Wednesday in Spartanburg. "I've been blessed to have some opportunities to do some things throughout the NFL. Football has been very good to me, on and off the field. So I was at a point in my life where I can do what I wanted. [My daughters] are getting older. My girls love football, especially my oldest. She is one of the few Panther fans in Louisiana, and she is loud and proud about it. So, they're excited about it. Heck, they want to come up for every time we have something."
"It is just a good time my life to do this, and I'm looking forward to it."
Delhomme will join Mick Mixon, who will return for his 15th season of working as the play-by-play voice of the Panthers along with Jim Szoke, who will return for his 25th season of color commentary.
Delhomme was the Panthers quarterback from 2003-09. In just his first season with the club, he helped lead the Panthers to an 11-5 record and an appearance in Super Bowl XXXVIII where they would lose to the New England Patriots. In seven seasons with the Panthers, Delhomme threw for 19,258 yards, 120 touchdowns, and 89 interceptions and was selected to the 2005 Pro Bowl.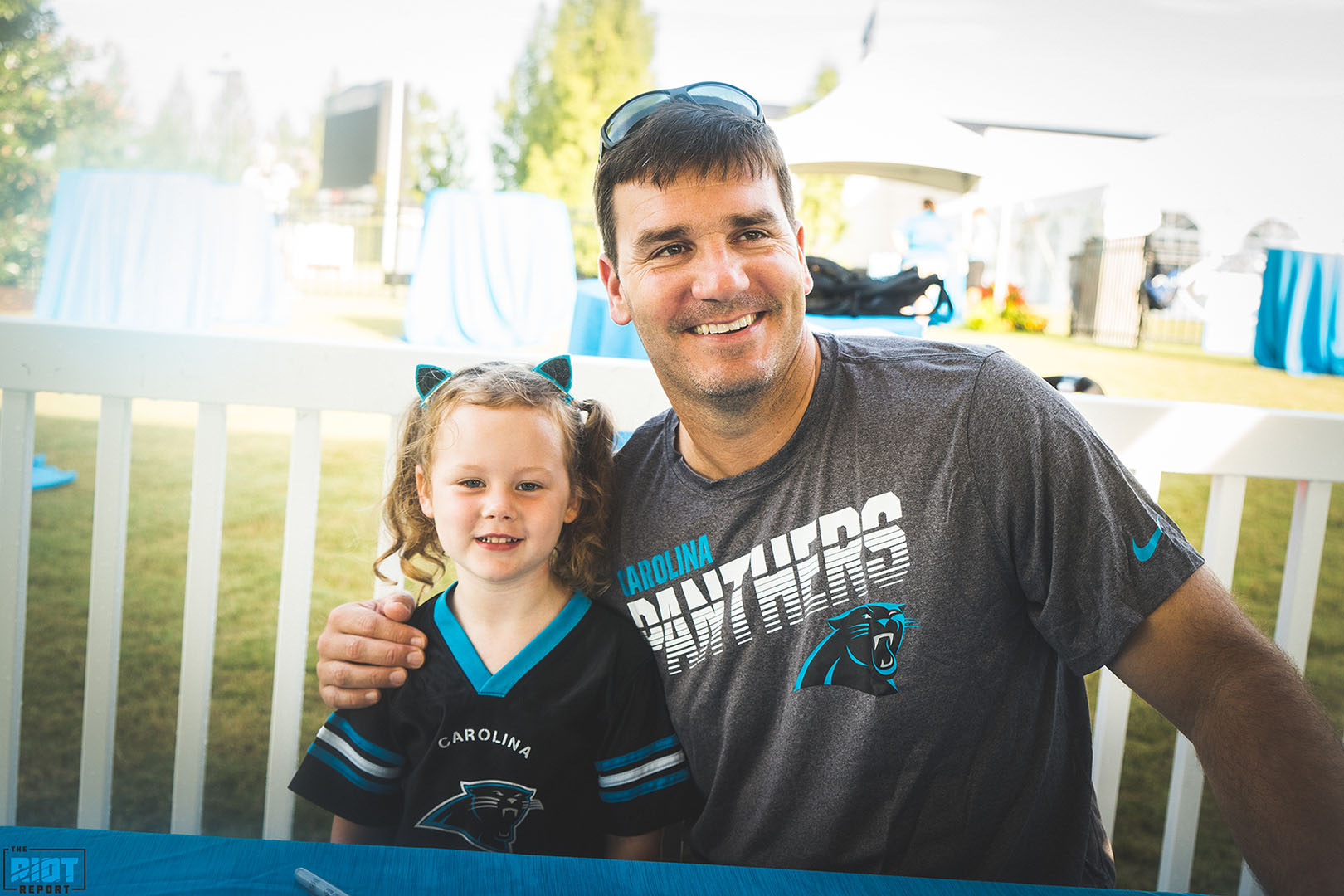 There have been several players that have made the smooth transition from the playing field to the broadcast booth. Most notably, former Cowboys quarterback and now CBS analysts Tony Romo has been a massive hit with fans around football circles. Delhomme says he hopes calling games will be a natural fit for him as he has had previous experience working in broadcasting – just maybe not what you think.
"I called some high school games when I got cut by the Saints my first year in 1997 before I got brought back on the practice squad," Delhomme said. "I love football, I love watching it, I was always growing up listening to announcers. If I'm in my car on a Monday or Thursday night, I'm finding the national game on TV, and I will listen to it. I like hearing it. I like listening to people."
"I know everyone has their own formula – I'm going to be me. Sometimes, I think less is more. I think you can have diarrhea of the mouth, I will be very honest with you. I think you call the game, you see the game, and you make it relatable to the fans at home, and hopefully, I don't screw it up."
Despite being retired for eight seasons, Delhomme has continued to follow the game closely. He still loves watching film, and he hopes to bring his past experiences to the booth this season.
"I love watching tape, I love watching little things you can talk about during a broadcast," Delhomme said. "The game tells the story, you might have keys to the game and things of that nature. What slight adjustments, what do you see on the field? The really good football teams make those adjustments. The players kind of control the action on the field, even today."
As an ex-NFL quarterback, Delhomme naturally pays attention to different quarterbacks around the league. Panthers quarterback Cam Newton is returning from his second shoulder surgery in three seasons, but Delhomme believes the current signal-caller has looked very good during training camp.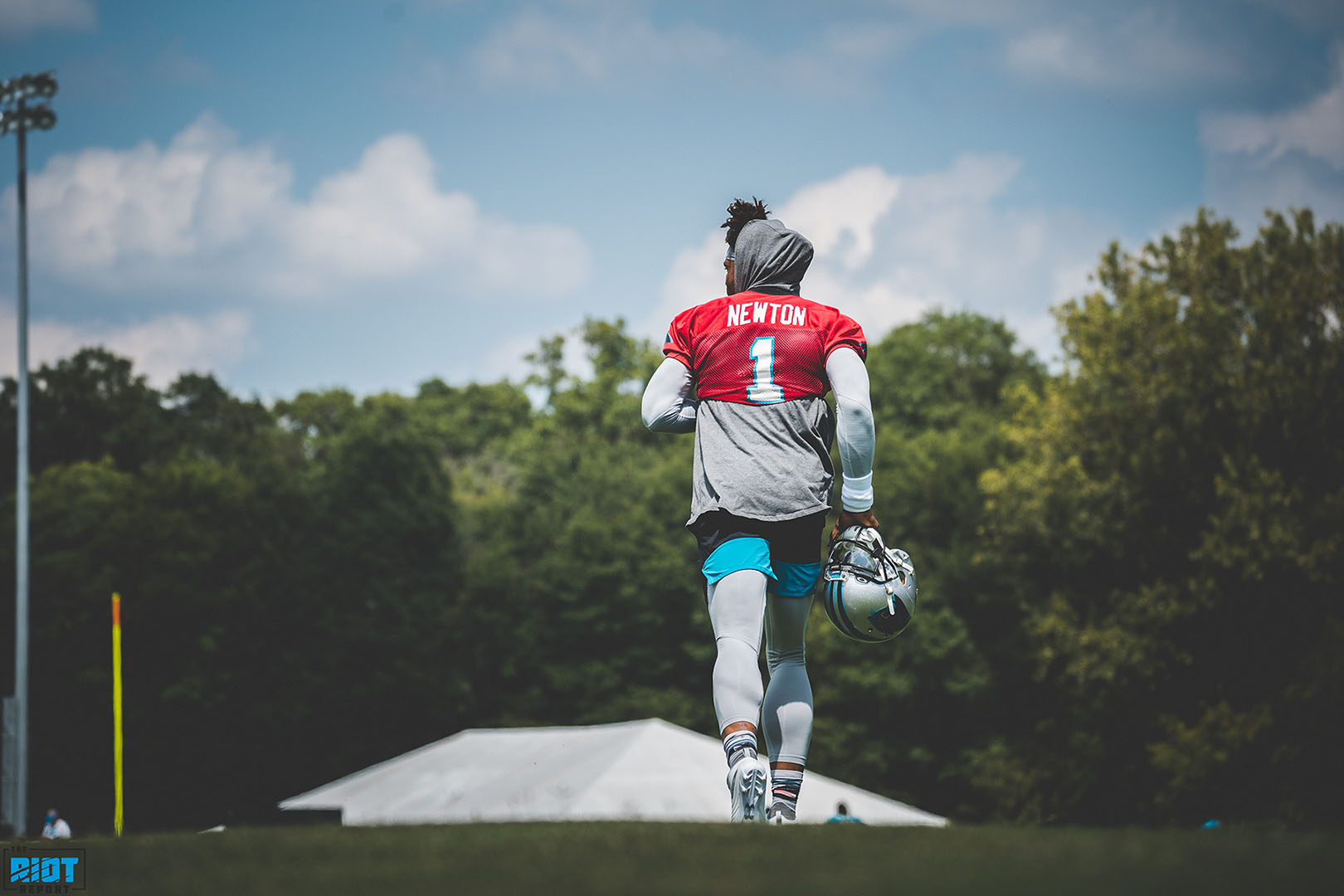 "I don't think arm strength is an issue, I truly don't," Delhomme said. "He looks extremely fit. I love watching the warmup routine, it's different now, [he's] taking care of the body and doing things a little different. Mike Rucker and I were speaking yesterday, a play happened where when one of the defensive ends came off and he kind of came free, and [Cam] completed it for a big play, and the defense is hollering sack. And I looked at Ruck, and said, 'that's a sack on me, that's not a sack on him.'
"It's hard to recreate in practice what he can do because he can push somebody back or hang a little longer. Where me, they're going to take me and drag me like a rag doll, it's simple. You can watch him in practice, he has done some great things."
Delhomme also weighed in on some other parts of the team, saying that the Panthers "have the makings of a playoff team" before addressing multiple pieces on the roster in classic Delhomme fashion.
Christian McCaffrey: We're seeing something special before our own eyes.
DJ Moore: I expect a big jump from him.
Curtis Samuel: He's a rocket now. He's a rocket.
Greg Olsen: Greg looks good! Listen – legs give on guys. It doesn't look like it's given on him. I understand he had some freak deals with his feet, but….
Luke Kuechly: Jordan [Gross] called me in OTAs [Kuechly's rookie year], I said 'what about the linebackers' – he said 'Jake, he's so good. He's different. He does things rookies don't even think about doing. Just how he can propel his body,' I've been told he's pretty maniacal the way he watches film and the way he can digest – he's special, man. He's a special player.
Delhomme's first broadcast will be September 8th against the Los Angeles Rams.