It can be difficult for a player to watch his team during a losing streak, especially while you're on the sideline dealing with an injury and you can't step onto the field and help your teammates as the losses keep piling up. That's precisely what Carolina Panthers defensive tackle Kawann Short had to endure last season – add in an offseason of quarantine and rehab – and it was something he had never gone through before.
"I got gray hair now, it is crazy," Short said during his Zoom conference call on Sunday afternoon, leaning towards the camera to show off his whiskers. "I think from the day I was diagnosed, I knew that my season was done. It was kind of like, 'man, this is crazy.' I've never been hurt or missed a game or anything like that. So this was new for me. Just going from October last year all the way until February when I felt like I was getting back to normal, I had a lot of things just going through my mind, mentally and physically."
"So, once February came, I started to turn around. I really just didn't have a direction where to go. You see, a lot of guys get injured and sidelined for so many weeks, but when it happens to [you], you kind of don't know. It is kind of like a rookie year all over again, you kind of don't know what to expect. So I had some scares where I thought my shoulder wasn't healing right. But I had to trust our doctors and our trainers."

After previously missing just two games in the first six seasons of his career, Short missed 14 last season after surgery to repair a torn rotator cuff. So this offseason, he has spent time preparing to return to the form that got him two Pro Bowl nods. But with the Panthers facility closed during the offseason, Short had to find new ways to get into shape – in addition to binging Shameless on Netflix, of course.
"I'm still working on the little kinks in terms of the range of motion, but other than that, I feel good," Short said. "The shoulder repair was an awesome success. As far as [when] the whole COVID thing came about and shut down the facilities, luckily I had a couple of [exercises] I could do at home."
"I had got a Peloton and was riding the bike – just being outside, the heat just made it a lot more secure for me to get out and shed some pounds and sweat a little more and be able to do a lot more things. Getting in the pool, working the arm, motion movements. It was definitely one of those things where you had to reinvent yourself outside of the facility."
"It's just a crazy year … 2020 is kind of undefeated, man."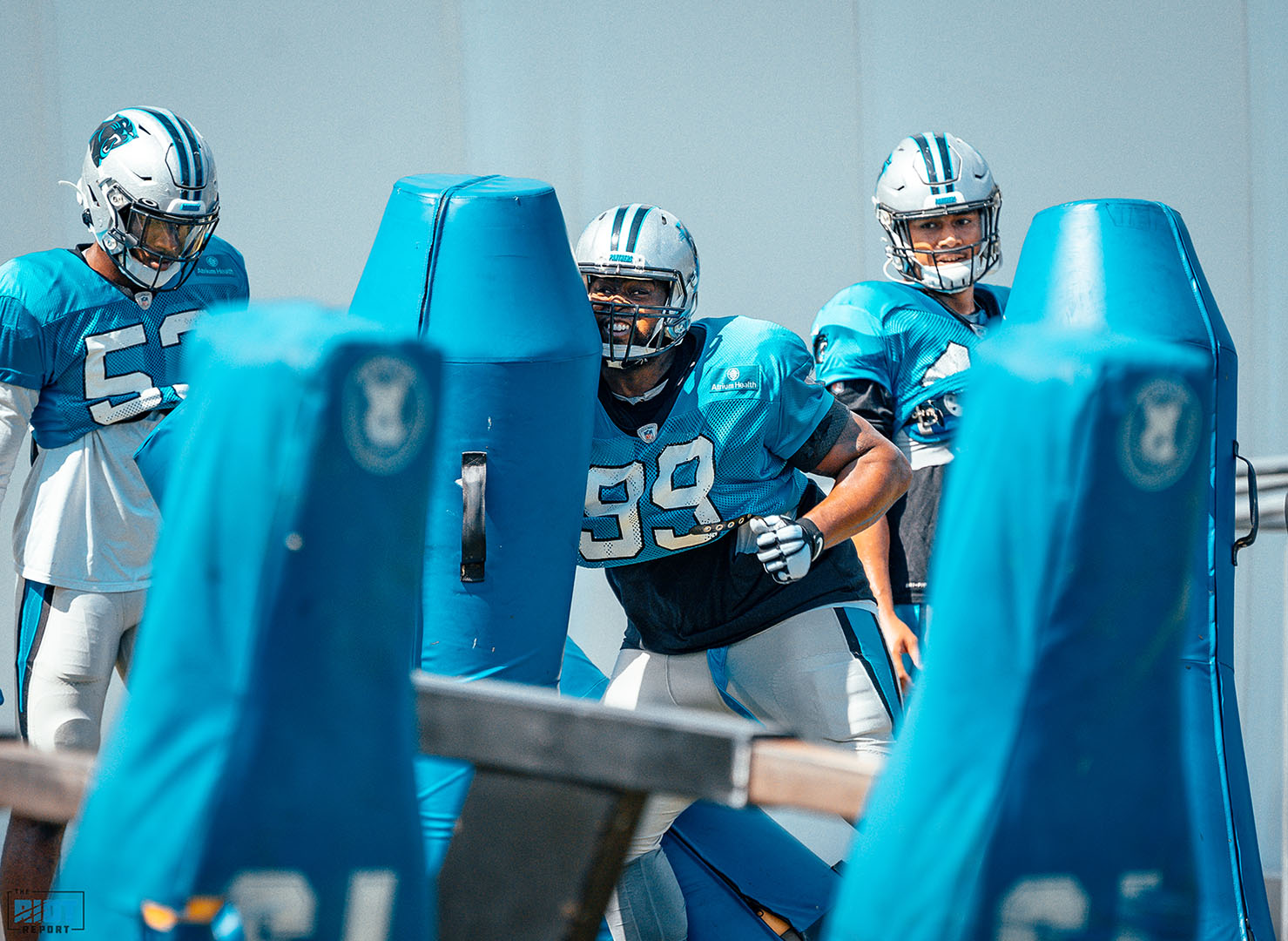 The Carolina Panthers struggled to a 5-11 finish to their 2019 season with Short watching from the sidelines, only getting to wear the captains' patch for two games before heading to injured reserve. Now Short is the only player who was voted a captain last season that is still on the Panthers roster.
This year will be a lot different for Short and the Panthers as he will be surrounded by a lot of new faces. Gone are defensive veterans such as Mario Addison, Gerald McCoy, Bruce Irvin, Luke Kuechly, and Eric Reid as Panthers have a new head coach in Matt Rhule, who was brought in during the offseason. Short says he knows the NFL is ultimately a business, and players and coaches are going to come and go.
"Some of those guys have grown to be brothers that I talk to every day," Short said. "It wasn't a goodbye, it was a see you later, going off to do something better, whether it is another team or not playing anymore, life continues. Those guys – I wouldn't take them for granted or anything like that, they just moved on to the next step of life."
Speaking of the changes the Panthers have made, the team has suddenly had a youth movement with the new regime coming in and seven defensive draft picks on the roster. But Short is excited about younger talent surrounding him defensively.
"When you get around these guys and seeing how these rookies are ready to learn and the way they learn this playbook, it is new for everybody in this facility right now," said Short. "Just to get used to each other, get used to the playbook, and get used to each person's style of play. I think it is going to take us some time but let's not forget – football is football. We gotta come prepared. We gotta come willing to win."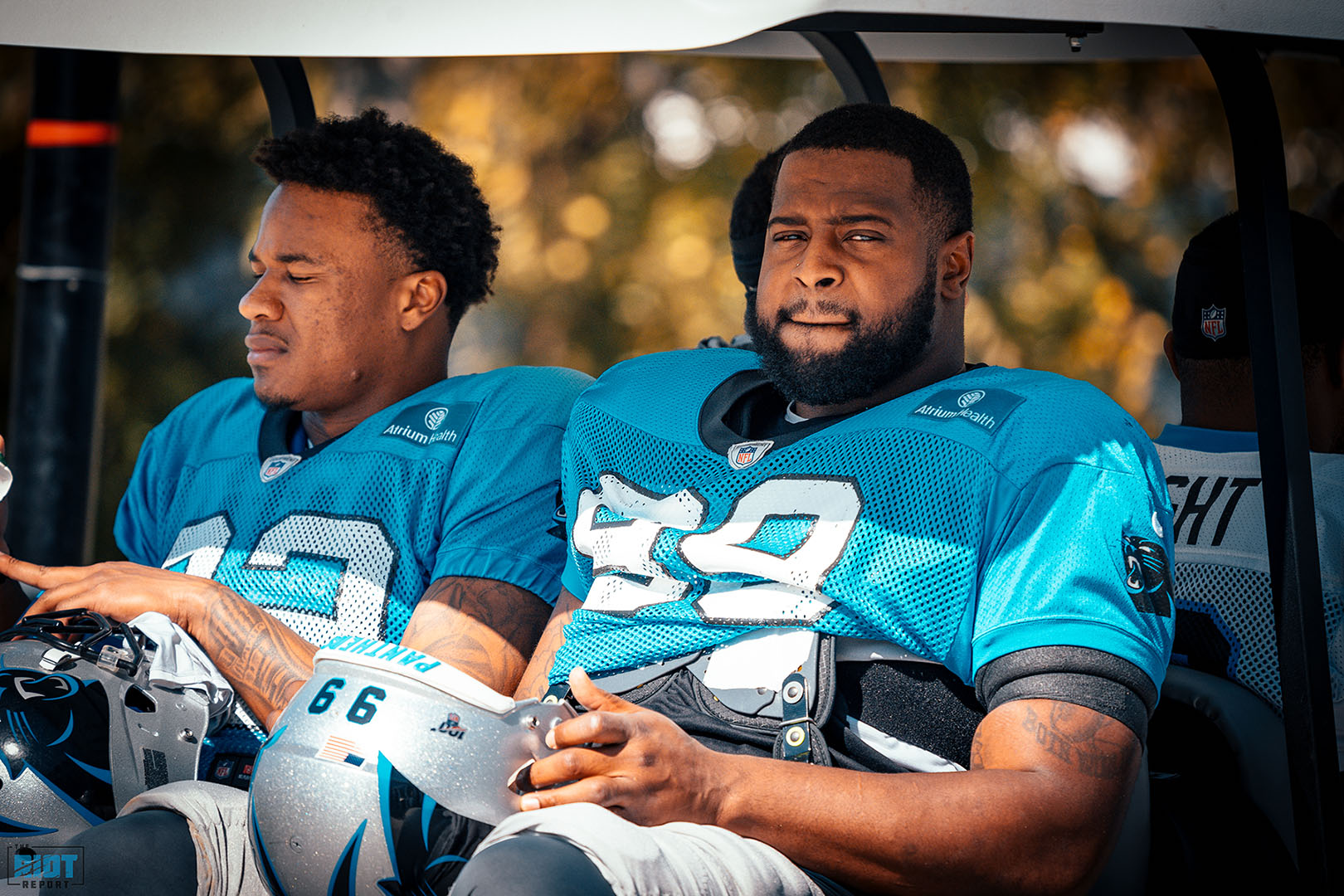 Speaking of the rookies, the Panthers drafted a player who could potentially help Short on their defensive line. Carolina selected Derrick Brown out of Auburn seventh overall as they hope he and Short can help their rush defense, which was among the worst in the NFL last season.
Not only did the Panthers finished the year 23rd in total defense as they gave up an average of 374.5 yards per game, but their defense also allowed an average of 143.5 yards per game on the ground, tying an NFL record by allowing 31 rushing touchdowns on the year, the most since the AFL-NFL merger in 1970.
But the defense has a new defensive coordinator in Phil Snow, who will use the four-man front he and a lot of the Panthers players are used to – last year, then head coach Ron Rivera converted the Panthers from their 4-3 scheme to 3-4 to disastrous results. Smart says Snow is a defensive coordinator that has a lot of energy.
"He is one of those guys that don't back down from a challenge," Short said. "Right before the COVID thing happened, just talking to him in person, he is fired up, he is ready. He believes he has the right tools to make us a great defense, and we are all on board and ready to complete this task he has for us. His system and his willingness to win is second to none."
Short says the Panthers simply have to be better than they were defensively last season. Shaq Thompson, who had his best season last year with 109 tackles, 11 tackles for loss, and three sacks, knows how important Short is to the Panthers defense as they try to get back on track after a disappointing 2019 season.
"We love to have KK back, we're happy to have KK back," Thompson said." He's a tremendous help to this defense – as you guys know, KK is a big part of this defense. To have him teaching Derrick Brown, Derrick Brown's a special young guy – I think he's going to be a tremendous player in this league and just having those guys and [the rest of the defensive line], it's going to be tremendous."