With Cam Newton traveling with the team for the first time since Week 2 and doing warmup throws on the field ahead of the Panthers' 51-13 loss to the 49ers, many fans and pundits believed that the former number one overall pick and Panthers franchise quarterback for the past nine seasons would be in line for a possible start this weekend as the Panthers returned home to face off against the Tennessee Titans. Especially with the NFC playoff race heating up and the 4-3 Panthers finding themselves on the outside looking in almost halfway through the season, every game becomes a key matchup.
But that won't be the case as Ron Rivera announced Monday afternoon that the Panthers would continue to roll with Allen, who threw the first three interceptions of his career in San Francisco Sunday.
"He'll start again," Rivera said of the 4-1 Allen. "Cam's in the middle of his rehab program, he's doing the things that we're asking of him and we'll go ahead and start Kyle."
"We've got to make sure that [Cam] is ready – the last update that I got, moreso than anything else, is that he's going through his rehab and as he continues through that, they'll give me updates as to where he is. We'll see – he probably had a workout today or some sort of treatment, he'll have one tomorrow, he'll have one on Wednesday and then we'll probably get an update by then. But right now, we're going into this game with Kyle as the starter."
Allen was 19-of-37 for 158 yards and a passer rating of 28.9 as he was dealt the first loss of his career.
"The biggest thing is he's got to be patient," said Rivera. "Listening to Norv and Scotty [Turner] and talking to them about what happened….Kyle sped some things up when he didn't need to. He had a little bit more time – he probably anticipated a little bit too much; he needed to, at times, take a little bit more of what they gave him."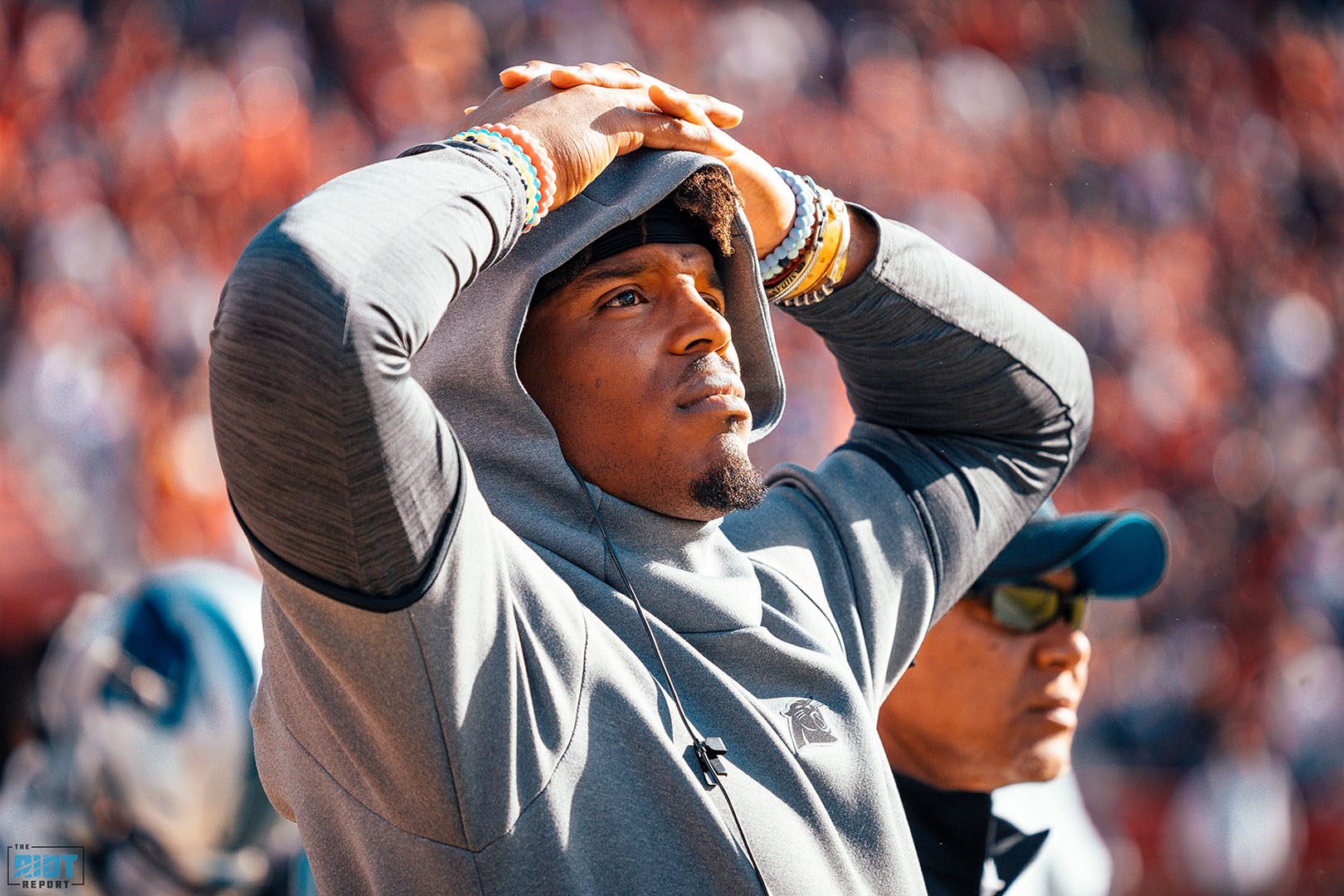 Newton, who has been out since Week 2 with a Lisfranc injury, will continue to not only rehab as he aims for a return when he is 100% healthy, but will continue to lend his knowledge to the younger quarterbacks – both Allen, who is in his second year, and rookie quarterback Will Grier, who hasn't played at all this season but is acting as the backup while Newton continues to miss time.
Newton wore an earpiece on the sideline in San Francisco and stuck close to Grier.
"I could see [Cam] and Will interacting on things that happened," said Rivera. "A couple of times, when something bad happened, I could see the grimace on his face and him explaining it to Will…. he's around, he's doing the things that we've asked of him."
"He's been tremendous."
The Panthers play the Titans on Sunday at 1p at Bank of America Stadium.