The things you used to count on are gone.
In a lost season, you look for glimmers of hope for the future – but each week under interim head coach Perry Fewell as the Panthers sputter towards a top-six draft pick, there have been more and more instances of embarrassing outbursts – and the locker room is crumbling around the coach who was elevated from in charge of the defensive backfield to running the entire organization.
"This season's unlike any I've ever been a part of in 13 years. The path that's been put in place, it's a really tough way to operate and finish out this season," said veteran tight end Greg Olsen. "Regardless of record, there were 16 games and those 16 games were going to be respectable, they were going to be played [a certain way] and obviously, that's not been the case this year, so it's a tough way to finish."

When Ron Rivera was at the helm of the Panthers, you could question a lot of things – question some of the clock management. Wonder about the inability to win in consecutive seasons or the over-reliance on familiar faces, almost to a fault. But there were three things you could count on from the Carolina Panthers, win or lose, whether they were playing in the Super Bowl or mired in a seven-game losing streak. They were the three things he emblazoned on one of the t-shirts he wore around the stadium and they echoed in the words of his players even after he was gone.
Attitude. Preparation. Effort.
The three things that every individual on that field can control – and three things that have been missing the past three weeks under Perry Fewell – who seems like a very affable guy who is in way over his head.
After not allowing a punt return for a touchdown since 2016, the 2019 Panthers have allowed four in the past two weeks and became only the 15th team since 1960 to allow two punt returns for scores by the same player in the same game. Normally among the least-penalized teams in the league, Carolina has had killer penalties wipe out third down stops and turnovers the past two weeks; they've been outscored 108-50 since Rivera was relieved of his duties and replaced by Fewell.
"In 13 years, I've never been a part of what these last weeks have been like and it's just shitty," said Olsen, who was one of the stalwarts of the Rivera Era. "We took a lot of pride in building this thing the right way, a lot of guys are still trying to finish this chapter out and we've failed collectively.
"And it's a tough pill to swallow."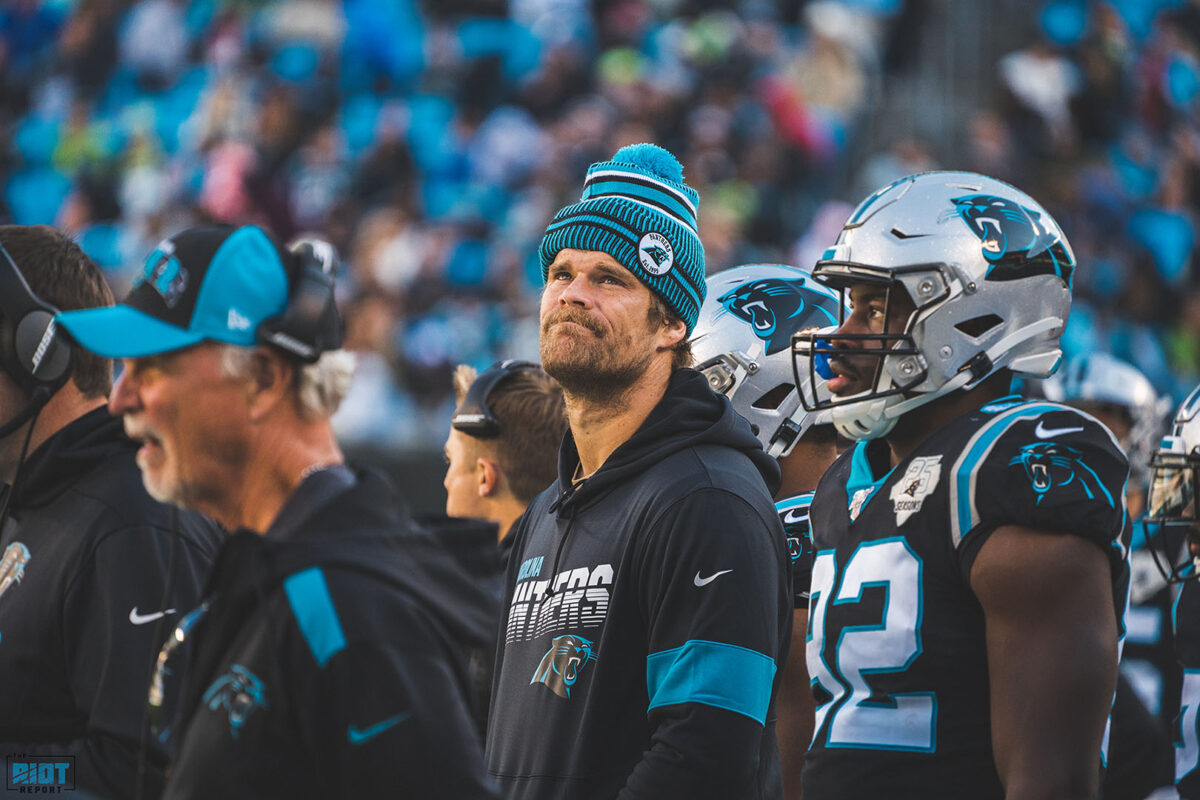 As the team hurtles into the next era, the players most associated with the former coach are either gone or in question – Thomas Davis left for the Chargers last season. Olsen has hinted at retirement. Ryan Kalil semi-retired only to be lured back for another campaign with the Jets. Luke Kuechly has two years left on his deal and may call it a career at age 30 rather than live through more losses like the one in Indianapolis that had him arguing with linebackers coach Steve Russ on the sidelines.
The questions about Cam Newton have been – and will continue to be – discussed ad nauseam.
But while there were questions about Rivera, what we've seen from the Panthers since his dismissal seem unfathomable under the Panthers' fourth head coach as the franchise turns towards an uncertain future.
1. Vernon Butler manhandled
2. Vernon Butler punches WRONG dude who manhandled him
3. Vernon Butler gives the middle finger to the crowd.#KeepPounding pic.twitter.com/sK7DMwqRkm

— Will Kunkel (@WillKunkelFOX46) December 22, 2019
Two weeks after publicly criticizing Fewell and then walking it back later that week, brash second-year cornerback Donte Jackson was benched by Fewell in the Panthers' Week 16 loss to the Colts in favor of veteran cornerback Ross Cockrell. Vernon Butler was ejected for punching Colts tight end Jack Doyle before apologizing in the locker room – about an hour after he flipped the bird to fans on his walk to the locker room.
"I think the message is obviously pretty clear where we stand [and] what the plans are; we're just trying to ride this season out and picking up the pieces," said Olsen. "It's unfortunate, a lot of the guys that have been a part of this thing for a long time, what we've built around here – you're not always judged by wins and losses, but by a lot of the standards that make this game special and that's obviously no longer in place and it's unfortunate.
"It's a tough way for the road to end for the a lot of guys that were part of this thing for the past nine years, building it – it's just a really unfortunate circumstance to ride this one out."
Some of the decision of the past few weeks have been curious – if the Panthers are looking towards the future, why has fourth-round rookie edge rusher Christian Miller been a healthy scratch week the past three games? If you're going to bench last season's second-round pick for performance, what about the other ten guys on the field who have allowed 19 rushes of 10+ yards and seven scores on the ground the past three weeks?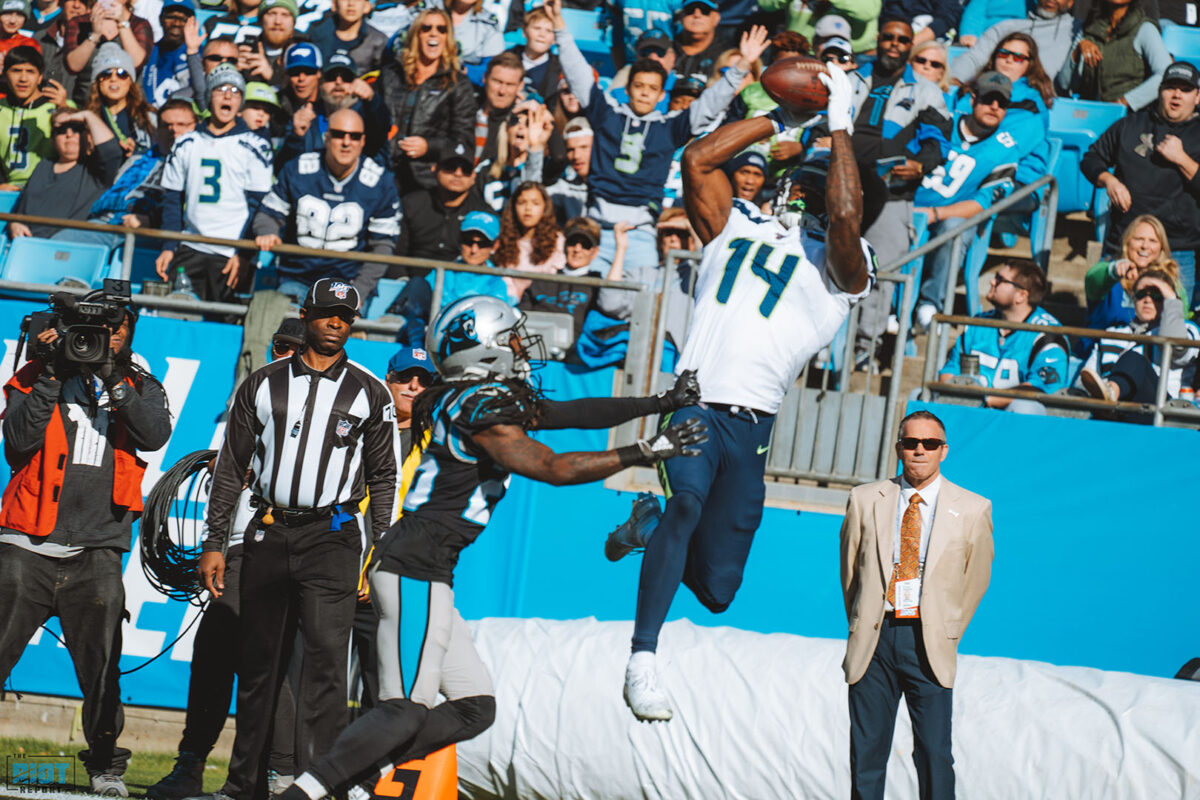 Olsen isn't calling out players for effort, but another veteran in the locker room says the team isn't getting what they need from the coaching staff to be successful – a hallmark of a team whose culture has abandoned them.
"It sucks, man, it sucks," said safety Tre Boston, who signed with the Panthers during training camp, calling himself the missing puzzle piece. "To not get what we need to be out there, prepared, each and every week – it sucks. I believe they'll do what's right when it comes time, but we've got to get through next week first. Keep pounding – guys are going to fight; I refuse to go down there and just lay down."
Boston says he'll continue to call his teammates in the middle of the night to tell them what he's seeing on tape from the Saints, who next week will have something to play for as they come into Carolina tied for the best record in the NFC and winners of three straight division titles.
"If somebody ain't going to do it, the veterans are going to find a way to make sure our guys are still fighting."
Playing out the string in a season marred by injury is never easy – the Panthers lost two captains in the first three weeks of the season and staved off disaster for a few weeks before succumbing in the second half of the season where they haven't won a game. Neither is the transition from one era to another – the Panthers are going through both right now – and it hurts everyone involved.
"It's a very collective failure – organizationally, failure," a clearly frustrated and emotional Olsen said after the game. "Our fans deserve better, a lot of the guys in this locker room deserve better, the coaches that have been around here deserve better.
It's just been an overall failure, I think is the best way to put it."
The Panthers have lost in the past, they've gotten blown out – heck, the 32-point loss to the Colts wasn't even their worst of the season – but organizational, overall failures that leave veterans tired, frustrated and disgusted?
Those are new – and hopefully not sticking around.