On Tuesday, the Panthers officially placed Luke Kuechly on the reserve/retired list, allowing them to split his dead cap hit over the next two seasons. But the seven-time Pro Bowler could be sticking around the Panthers franchise.
Panthers head coach Matt Rhule confirmed that Kuechly is considering a role with the organization in a virtual press conference a few hours after the team website published a story that said Kuechly might be joining with "a role in the front office, where he'd join the team as a pro scout" – the team likely used caveats without a contract being signed, although the move would appear to be imminent.
"I think it's great if it works out if it's what he wants to do," Rhule said about the former Panthers linebacker who also happens to be the coach's neighbor. "I know anytime a player gets done playing, they're trying to figure out what they want to do next. If it works out he can be a pro scout. I certainly hope it works out.
"I think Luke is a great, great, great person – forget about what he was as a player, he is a great person and has a tremendous mind for the game based on the way that he played. But he has to figure out what's right for him. Since the very first day when he told me he wasn't going to play, my advice to him was to do what's right for you. He has given a lot to Boston College, the Carolina Panthers, and the game of football so I want to make sure he does what's right for him."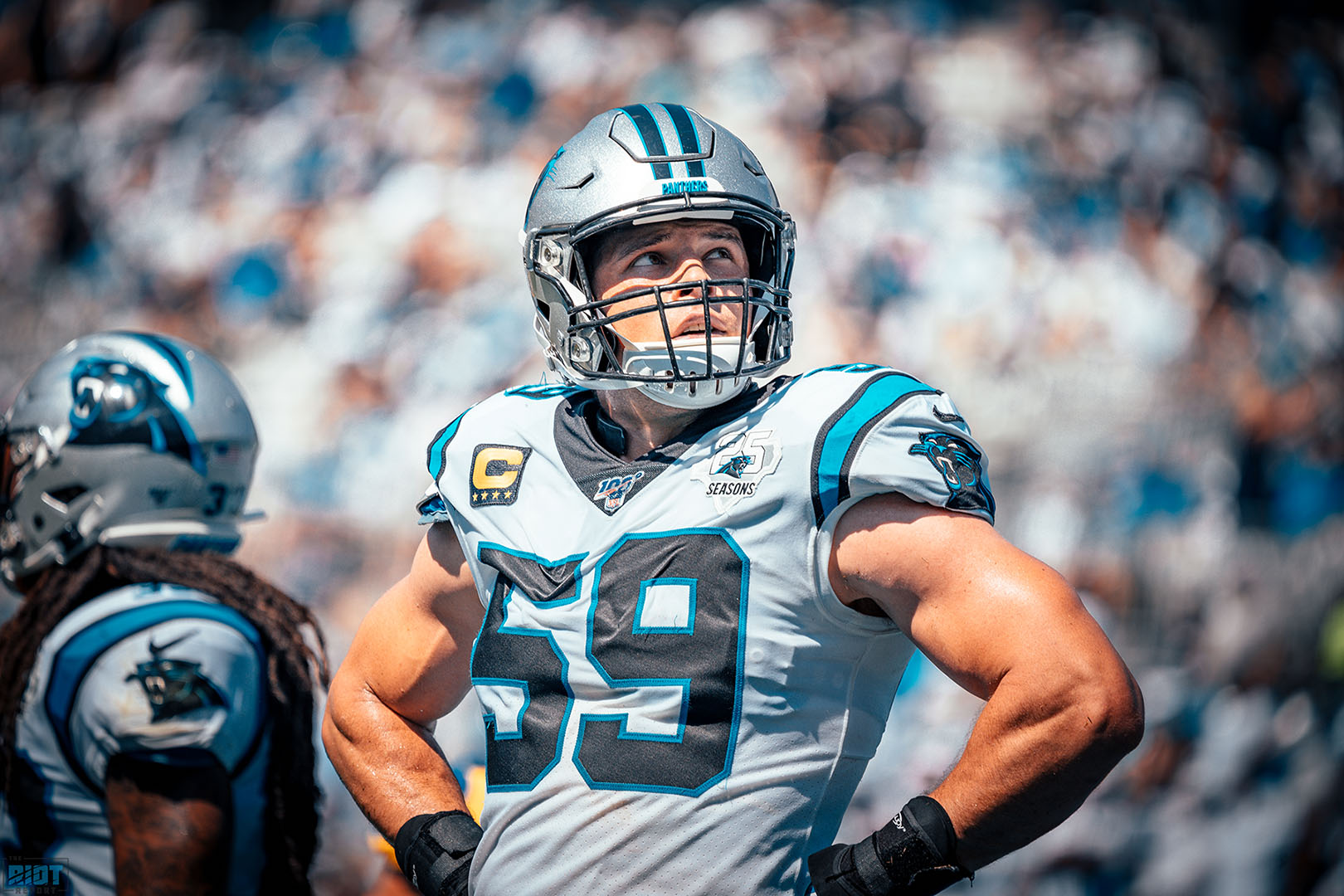 Kuechly, 29, announced his retirement in January after playing eight seasons with the Panthers, stating that he wasn't sure that he could play at a level that he has throughout his career. During that span, not only did Kuechly have over 100 tackles ever season of his NFL career, he was also named the Defensive Player of the Year in 2013, a five-time first-team All-Pro and a two-time second-team All-Pro. In fact, the only season Kuechly wasn't named an All-Pro was his rookie season – when he was named Defensive Rookie Of The Year
But Kuechly had a history of concussions during his career, which may have been a contributing factor to why he decided to retire at an early age. In 2015, Kuechly was given a five-year contract extension which ran through the 2021 season. Even with an opportunity of making $21 million over the next two years, Kuechly decided his future was more important.
Becoming a Panthers scout makes a lot of sense for Kuechly, He was well known for his study habits during his tenure with the team. Not long after the news of his Kuechly's retirement, Rhule said he was hoping the former linebacker would remain with the Panthers in some capacity. Now that appears Kuechly could as a scout, which would mean he will get to continue his passion of breaking down tape with Kuechly in charge of evaluating other NFL players.
"Really their mission is two-fold," Rhule said about the new position. "They're helping us build the roster by finding other guys that fit what we do and they're also providing us with advance scouting each week on the opponent."
"If there's someone who was built for that, it is probably Luke Kuechly."