Since Wednesday's preseason game against the Houston Texans, Carolina Panthers linebacker Luke Kuechly has sporadically been sporting a new piece of equipment. The Q-Collar, a device created by Q30 Technology, a Conneticut-based company using "independent scientific research and innovative thinking to design products that aid athletes, soldiers, and industry workers," is a piece of equipment that tries to guard the brain from injury from the inside out.
The collar uses light pressure on the jugular veins in the neck to lightly swell the brain so that it fits more snugly against the skull, which reduces movement of the brain. Football helmets can protect the outside of the head, but when impact to the player forces shifting of the brain inside the skull, the strain on the tissue may cause both short-term (concussion) and long-term (CTE) damage. The slight swelling of the brain, roughly the same amount as when one goes from a standing to lying down position, keeps impact from shifting the brain.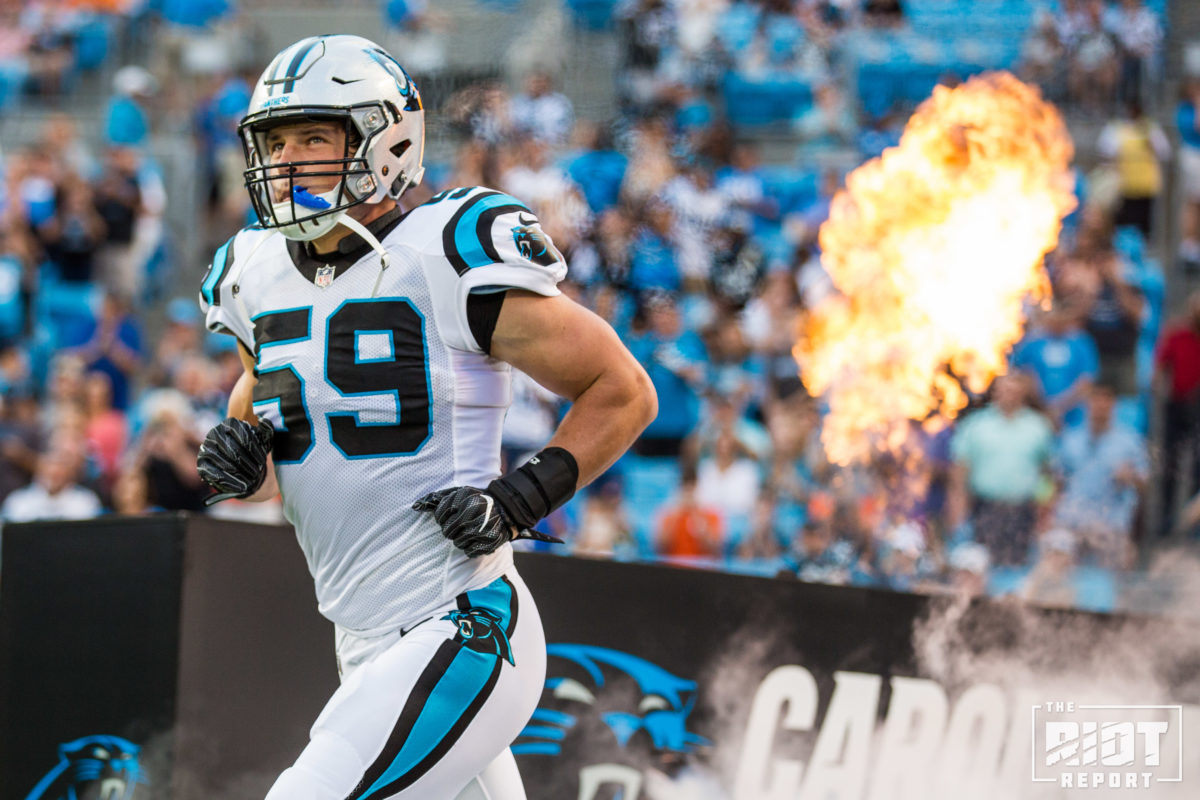 Invented by Gregory Myer and David Smith, the Q-Collar was inspired by woodpeckers, who hammer away at trees 18-22 times per second during mating season and do not suffer concussions, partly because their long tongue can wrap around their head and pinch the jugular vein, which swells the brain slightly. While any swelling of the brain sounds dangerous, but Myer says that it's perfectly safe.
"Basically, you're putting a kink in the hose on the outflow. That creates a backfill in the brain and increases the blood volume. We're trying to mimic the same physiology as when we're lying down. That's a physiology we experience nearly eight hours every day."

-Gregory Myer
Kuechly, who has missed nine games over the last two seasons, including the last six of 2016, due to concussions, has said that he doesn't want to speak about it. "Everybody knows I wanted to play," Kuechly said in May, "Everybody knows the decision was made by the coaches. So hopefully we can move on from that. I'm not going to answer any more questions about concussions because I'm done with that."