Matt Rhule spoke to the media via Zoom for almost 45 minutes Wednesday morning, on topics ranging from his relationship with David Tepper to his time at Western Carolina to how he and his new staff is dealing with the virtual offseason and the havoc it has wreaked on this summer's schedule. But much of the conversation was on the state of our country, the protests both in Charlotte and around the world and how he and his players are dealing with the death of George Floyd and the changes that hopefully come because of it.
Rhule spoke for almost 20 minutes on the topic. Below are the thoughts of the Panthers new head coach, with minimal editing for clarity, brevity and context.
Opening Statement: I feel compelled to talk about where things are right now. I know that I, like so many of you, like so many other people across this great nation have been heartbroken and saddened at all of the recent events in our society. The recent deaths of George Floyd, Ahmaud Arbery, Breonna Taylor and so much more – as I sit there at night and I watch the news with my kids, I have a 15-year old, a seven year old and a four-year old about to turn five, it's really clear to me – and I can't speak for other people, I can only speak for me – but what's clear to me is that history will look back at where we stood in this time. I know when my kids are in college, they'll look back at this time and this place and they'll want to know where their father stood and where their mother stood. Our grandkids will want to know where we stood in this time and that's a tremendous thing to think about.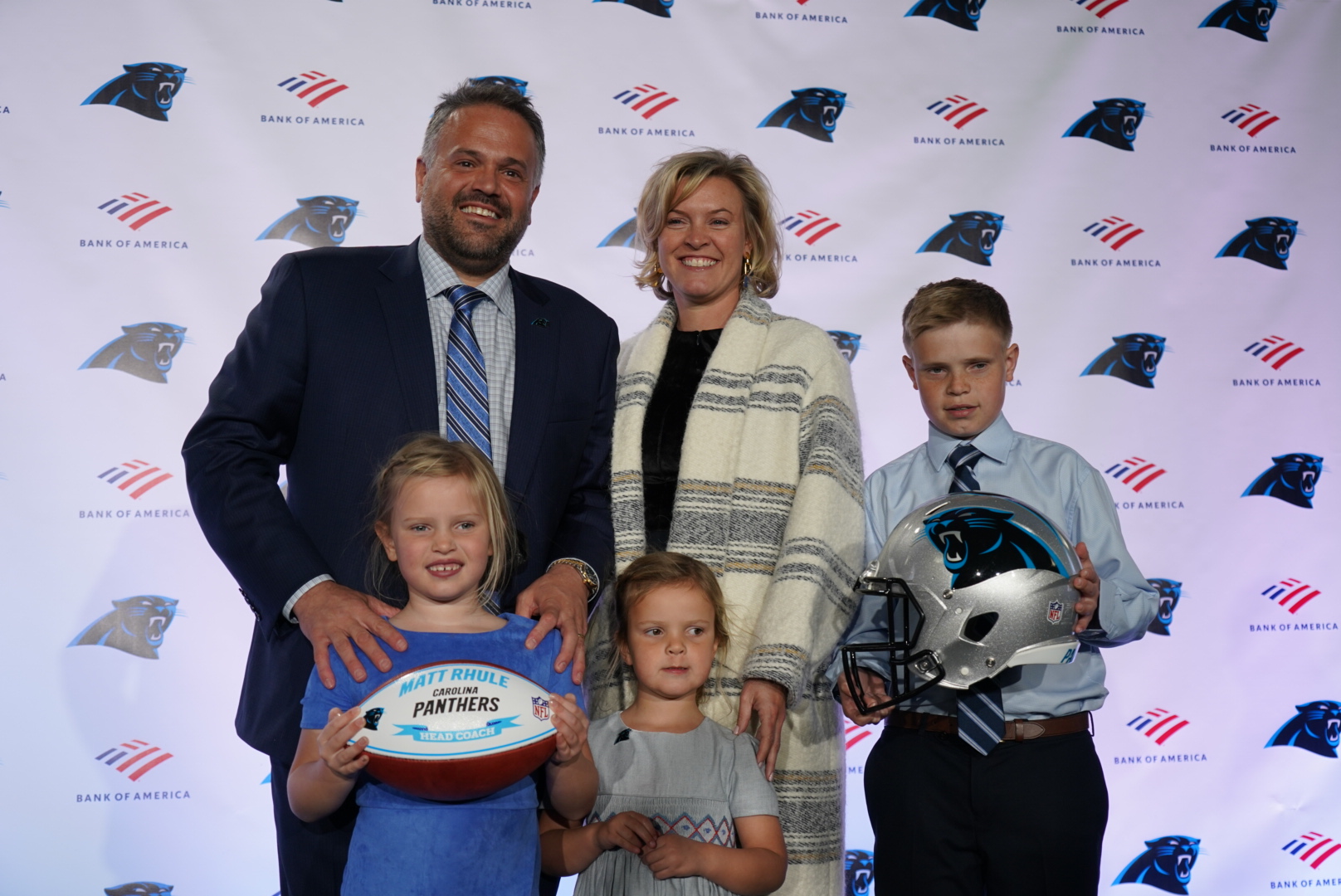 I know what that means to me is that I can't shy away from this moment and I don't think any of us can shy away from this moment – it is time for a fundamental change in our societies. It's time for a fundamental change in the way that we do things. I certainly don't have all of the answers, but I know for me and for my house, it's up to me to find every which way that I can make a fundamental change. It's important that we make statements, but it's really important that those statements lead to discourse, which eventually leads to action. I've tried to be honest and open with the guys on the team and with my friends and family, but I think it's really important in this time to engage in the discussion – when you're talking about something like racism, and I'm certainly no expert, [but] if you want to fix this, you can't fix it from one side. We need to have a discourse. I know as a white man, sometimes it can be daunting to talk about issues like racism. We can sometimes be fearful that if we say the wrong thing, that we could be seen in a way that we don't really feel – but we have to step up.
I'm a big Bob Dylan fan, and so many years ago, he sang so eloquently – The Times They Are A-Changin' – but you sit there and say, "have they really?" If they haven't changed, and it appears that they haven't when you turn on the news, then it's time for a change. As white men, as white women, as white people, we might feel afraid sometimes to participate in the discussion – but it is time for us to do so. It's time for us to do so by not telling our black brothers and sisters, or people of any ethnic group, how they should feel. It's time for us to listen and it's time for us to empathize. And find ways for that discourse to someday lead to action.
I think that so many of us know that overt racism is easy to spot and we see it and we know that it's wrong and we know that it's hateful and we say "I don't feel that way," but what's gripping our country is systemic racism and to me, it must be rooted out at every turn. That's all of our jobs – to admit that we do see color. We do see differences. It's there and our society needs all of us, at every turn, to find ways to root it out. I think the first step is discourse, is conversation, is listening – but all of that has to someday lead to action.
I'm proud of our team. I'm proud of our guys that have used their voices, have used their influence to try to make change – all of us, as one single person, we can't always make this fundamental changes, but we can make a small change. Whether it's guys in peaceful protests, whether it's guys out walking, whether it's guys turning to social media, whether it's guys like Reggie [Bonnafon] out cleaning up the streets of Louisville yesterday, I'm proud to be associated with those people.
I never want to come across like I have all the answers, because I have very few – but I do know that as for me and my house and what I would like to see from myself moving forward, I want to look back sometime and have my kids and my grandkids say that their mom and dad were on the right side of history and it's time for a change.
More On Rhule's Message To The Team, Moving On From Eric Reid & More