The Panthers are officially halfway through the 2020 season – having now lost their last three games, the conversation has understandably shifted from the outside chance of them making the playoffs in 2020 to how they can continue to build going into 2021 and what they can take from the 2020 season into the future.
By my count, over half of the current 53-man roster will be a free agent after this season – that's a lot of decisions for the Panthers to make as they continue to mold their roster into contenders. As much turnover as the roster saw this past offseason, they could potentially see as much – if not more – again in 2021.
While some of this is necessary (the Panthers need to continue to get younger and better in places), the Panthers could also take a step back if they lose some key pieces. So, at the halfway stage of the season, what should the Panthers be looking to do with their pending free agents and potential cap casualties based on what we've seen in the first half of 2020?
First up, the offense:
Mike Davis: Likely Re-sign
Mike Davis has been pretty much everything that could have been hoped for this season. He isn't a feature back to build your offense around, but he is a powerful and consistent inside rusher who is able to contribute enough in the passing game to be useful in a pass-based offense – his 4.2 ypc is good and the nearly 250 yards he has added through the air with a catch percentage of nearly 90% is valuable as well. The Panthers' rushing attack is still going to be built around CMC, but having a viable second option who can step in for periods and hold their own and who can potentially have an impact as part of two-back sets from time to time.
Given the running back market, he likely won't be too expensive to resign and bringing him back for similar money to 2020 on a short term deal would make sense for both parties.
Alex Armah: Maybe Re-sign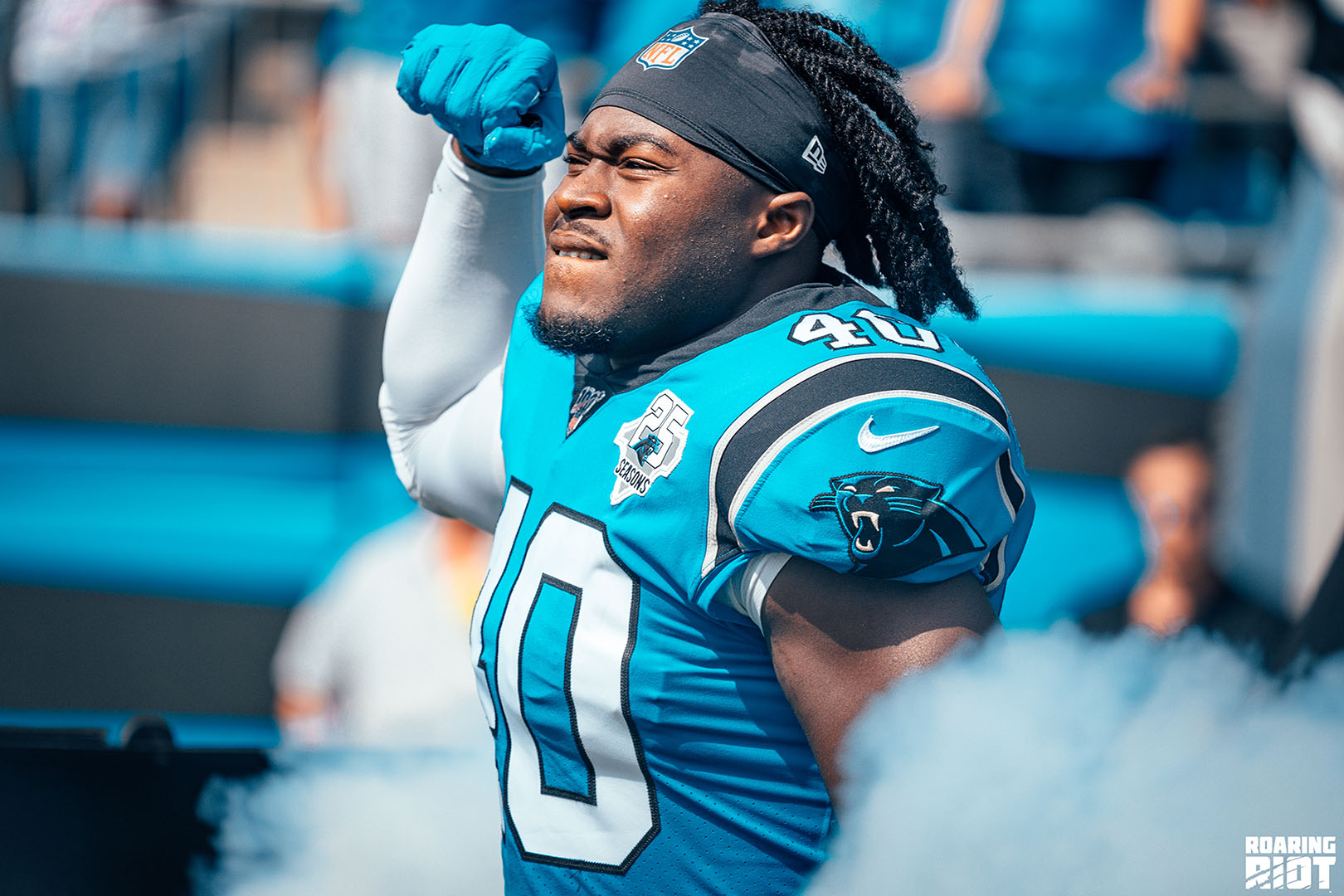 The Panthers have kept four FBs/TEs on the active roster this season, and while they have used them at times, they really haven't got a huge amount of return from either position, with Armah playing only 72 offensive snaps through eight games. I think there is a reasonable chance that the Panthers bring Armah back for camp at least as he is a useful piece on special teams (40.1% of ST snaps thus far) and isn't likely to sign for much more than the minimum.
If Armah can show he can contribute more in the passing game as the season goes on, maybe this gets given a higher priority – but I'm not sure Armah separates himself as a fullback in any regard other than familiarity.
Curtis Samuel: Try To Re-sign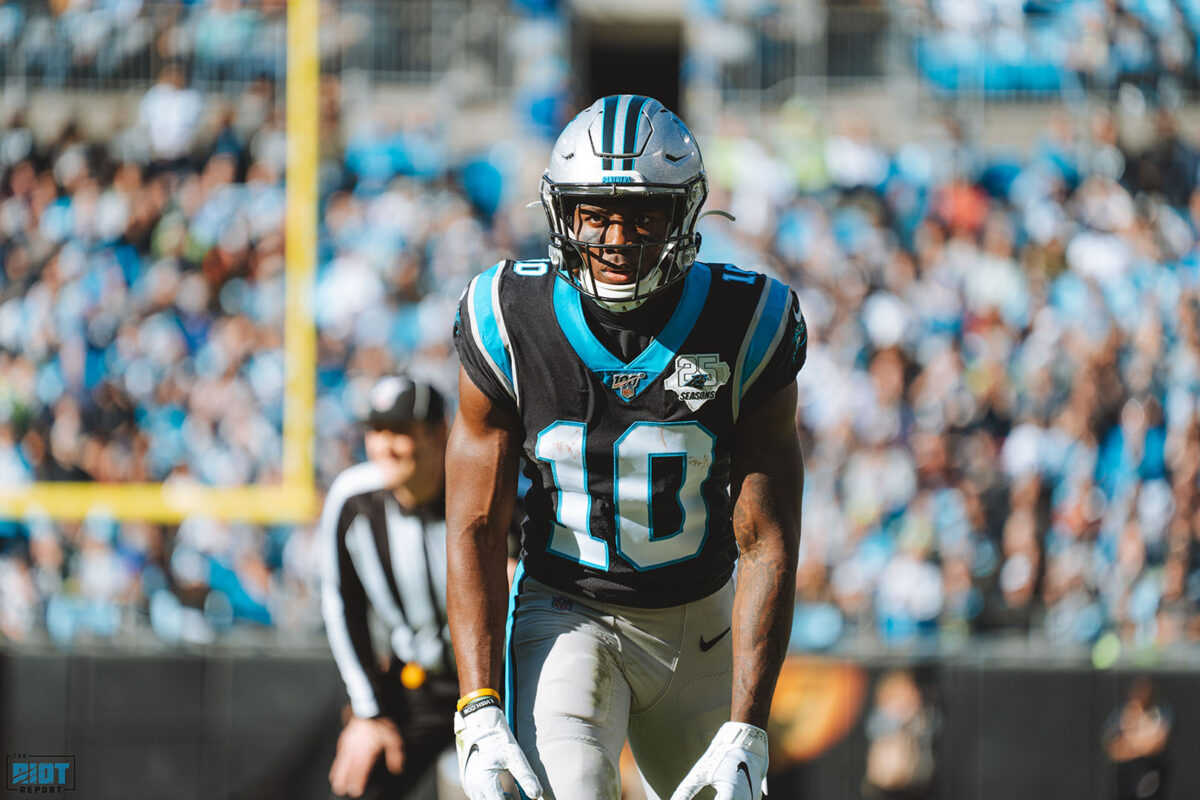 Curtis Samuel is clearly the third wide receiver in this offense – but he has also emerged as a key piece in the Joe Brady scheme and the Panthers have been at their best this season on offense when Samuel is heavily involved. His yards-per-game of 37.4 is almost exactly in line with where it was for the previous two seasons, but he is doing it with more receptions yet on fewer targets and as a result his yards-per-target is the best of his career at 7.7 – this has been most evident on third down where he has become a go-to option for Teddy Bridgewater. While it isn't the core of his game, the fact that he has been able to add a couple of touchdowns on the ground is also notable, though his career low of 4.8 yards per carry is more a reflection of the fact that his carries have mostly come as a genuine running back rather than on gadget plays.
The Panthers should absolutely want him to come back, the only question is how much it might cost to do so.
If another team is willing to pay him upper tier WR money then the Panthers probably won't be able to match that, especially given what they already have invested in the skill positions, but if he can be brought back on a medium term deal for affordable money then the Panthers should absolutely try to do so.
Pharaoh Cooper, Keith Kirkwood and Brandon Zylstra: Likely Re-sign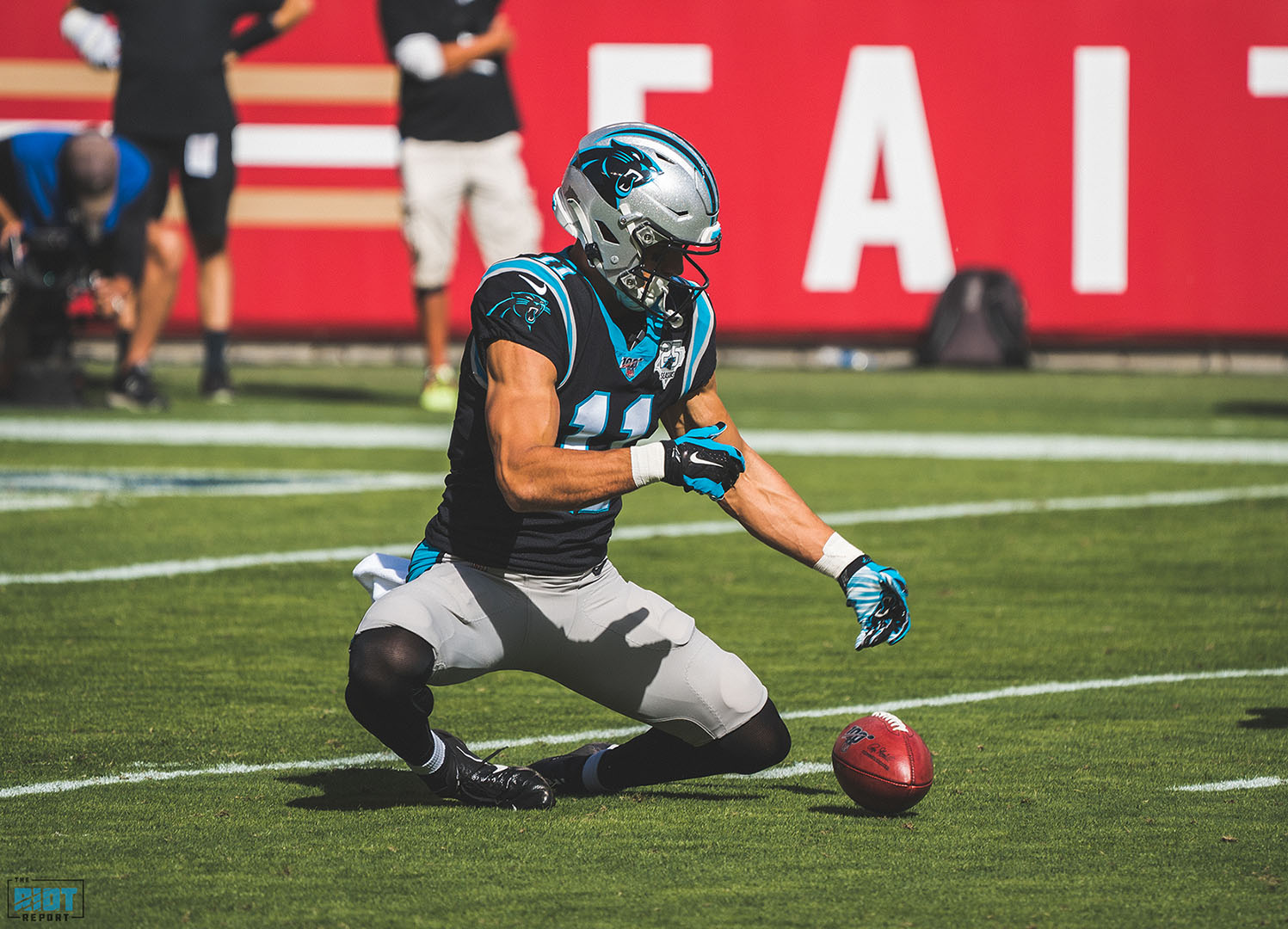 Zylstra is a restricted free agent so he should absolutely come back after playing over 50% of the special teams snaps and making the minimum – Cooper and Kirkwood should probably come back as well, if only for training camp. Kirkwood has essentially missed the whole season with injury, but both Cooper and Zylstra have been fine so far this year – it would be nice to see both get some more genuine snaps at receiver with Seth Roberts no longer around, but neither have so far shown they can be an important part of the offense. This will likely be a spot the team looks to upgrade in the second half of the draft in 2021.
Having experienced players who can contribute on special teams around in training camp is always useful – while it probably wouldn't be wise to bet your mortgage on this pair making the roster, they should at least be part of the conversation.
Chris Manhertz and Colin Thompson: Likely Re-sign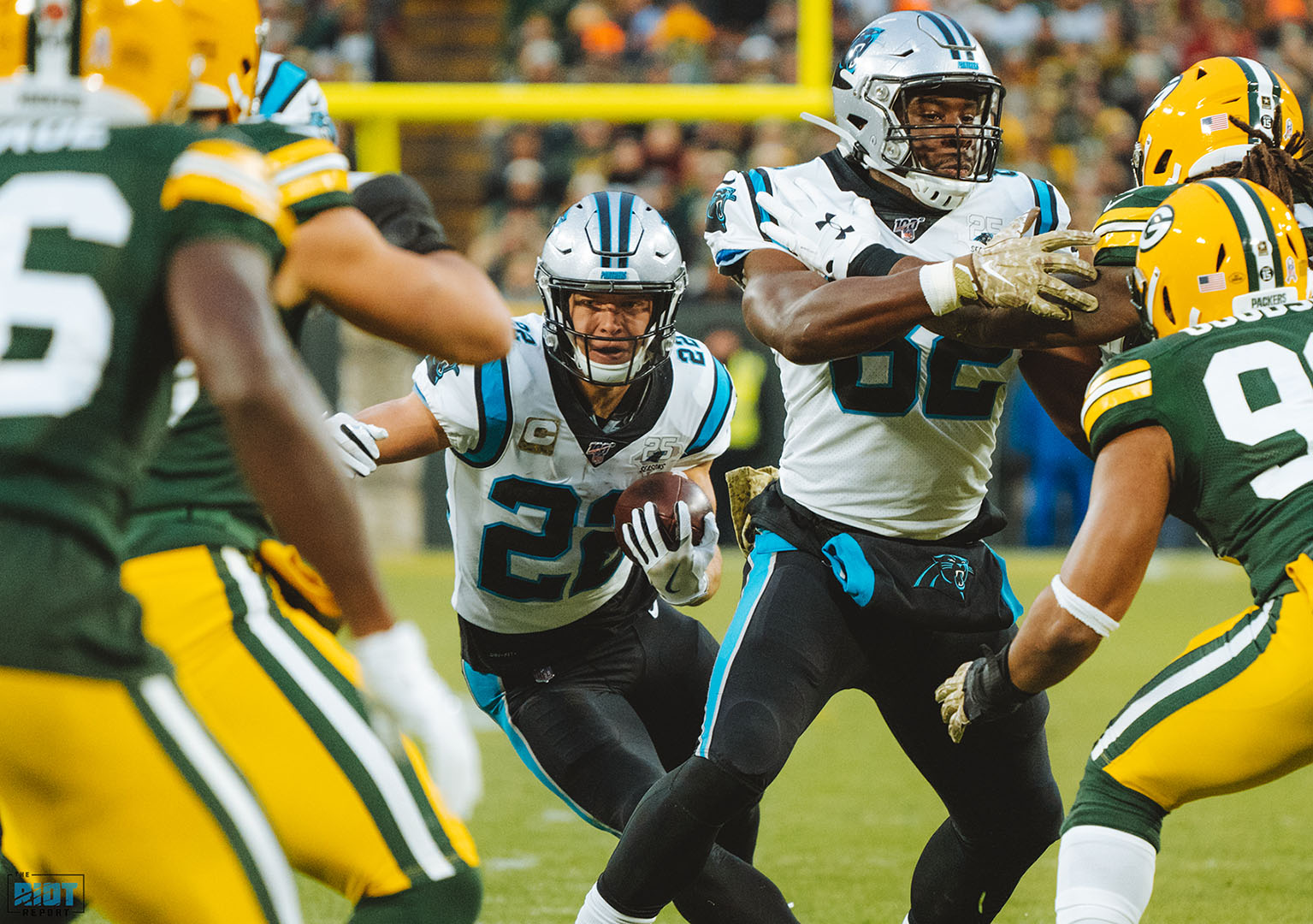 Chris Manhertz has so far failed to turn preseason talk of him having a larger role in the passing game into production, but as with many of the people mentioned thus far, he is a veteran who can do a job and can contribute on special teams – not to mention the value Matt Rhule places on effort in practice and in the training room, something that Manhertz has used to make up for his lack of football experience as he develops into an NFL blocking tight end.
Thompson has largely been used as a blocker and special teams player as well but has been solid at what he has been asked to do. I would be surprised if both of these guys make the roster in addition to Armah – if all three are brought back, a camp battle seems likely. But none of them are likely going to be expensive to bring back and have the advantage of scheme familiarity as the team continues to build a certain type of culture in Carolina.
Russell Okung: Let Walk
Okung has been solid when he's played so far this season, but the 33-year old has had another season marred by nagging injuries and is very much nearing the end of his career.
Bringing him in this year for the final year of his deal felt like something of a stop-gap; while Greg Little needs to continue to improve going forward, he looks like at the very least a viable NFL tackle. Even if he isn't, the only way the Panthers can be sure is by giving him extended playing time. Okung might be slightly better than Little right now, but this team should be as concerned about how good they will be in the future as how good they are right now.
Ultimately though, this will come down to money – Okung (if he plays in 2021) is going to get paid like an NFL starter and the Panthers likely won't have NFL starting LT money lying around. Don't be surprised if left tackle is a position the Panthers take a hard look at early in the draft next season.
Chris Reed: Probably Re-Sign
Has Chris Reed playing particularly well at left guard so far this season? Not really. Is he going to be a starting lineman for the Panthers going forward? Hopefully not.
However, the Panthers have so many pending free agents on the offensive line that they can't afford to try and replace everybody this offseason – while they will likely hope that Reed doesn't see the field in 2021, he is a passable backup who can provide depth at both center and guard for relatively little money.
Matt Paradis: Probably Bring Back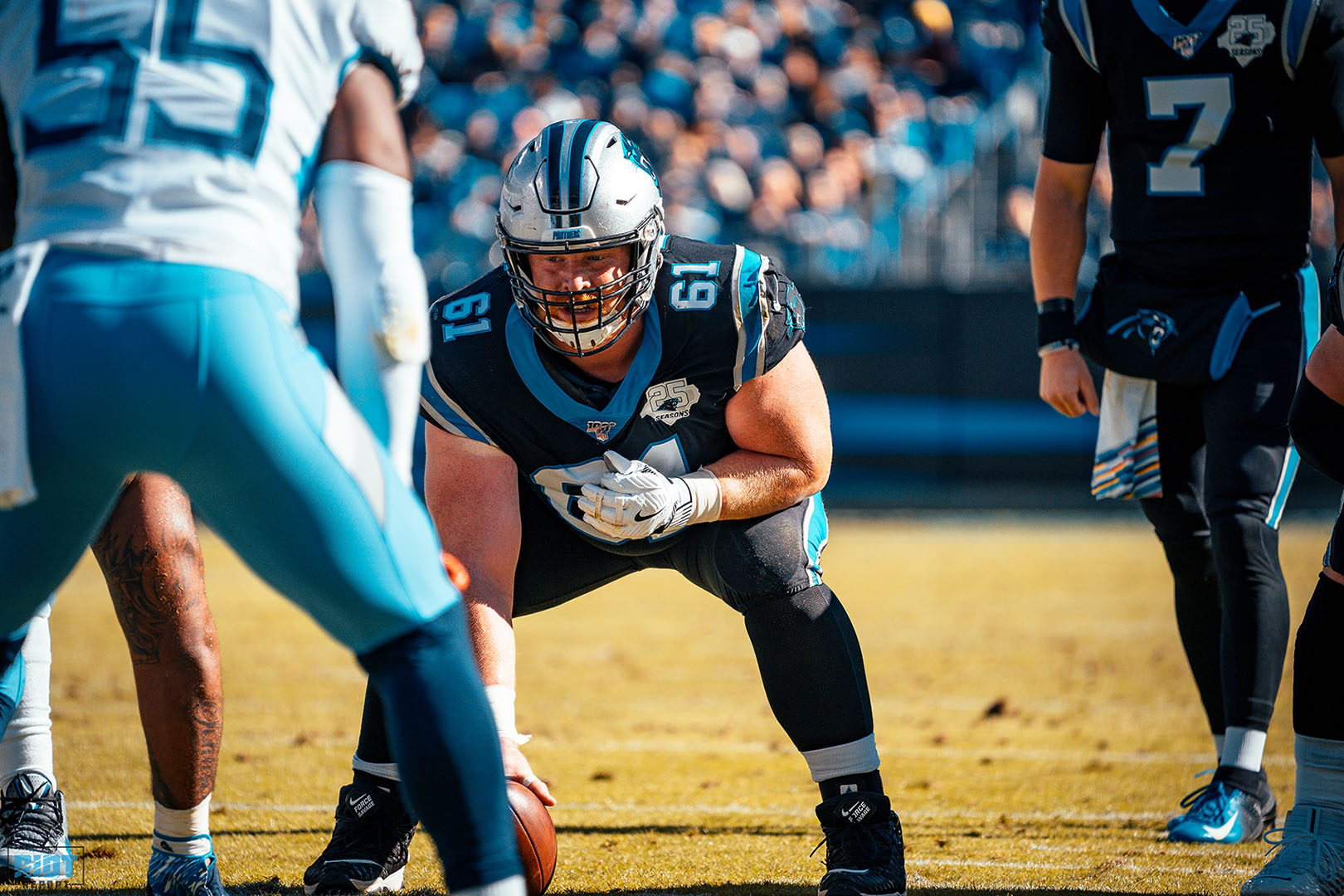 Matt Paradis is the only offensive line starter not hitting free agency this offseason – while he could be a cap casualty, given that the Panthers will likely be looking for multiple new starters up front already, adding to the need seems unwise. Of course, if the Panthers think they have a viable starting option besides him, he may well get cut after the draft or the first round of free agency – but while he hasn't lived up to expectations, he is a solid starting center in the NFL and the Panthers would do well to focus their attentions elsewhere this offseason and then look to either resign him at a reduced price or replace him outright in the 2022 offseason.
John Miller: Anybody's Guess
Miller has been decent for the Panthers so far this season, he has some athletic limitations in pass protection but once again he is a passable starting right guard in the NFL. However, he has once again missed time to injury (a recurring theme for his career) and while he won't be able to attract a huge contract in free agency, he will likely be too expensive to bring back purely as a backup.
I think he is somebody the Panthers would like to bring back, even if it is only on a short term deal, but there is also a reason why they only signed him to a one-year deal this offseason. I don't think he'll be the top priority in 2021, but I don't think the Panthers will be rushing to get him out the door either. Ultimately, this will once again come back to money, which will probably be determined more by who else the Panthers end up paying of those ahead of him on the list rather than what kind of market he can attract.
Taylor Moton: Probably Walks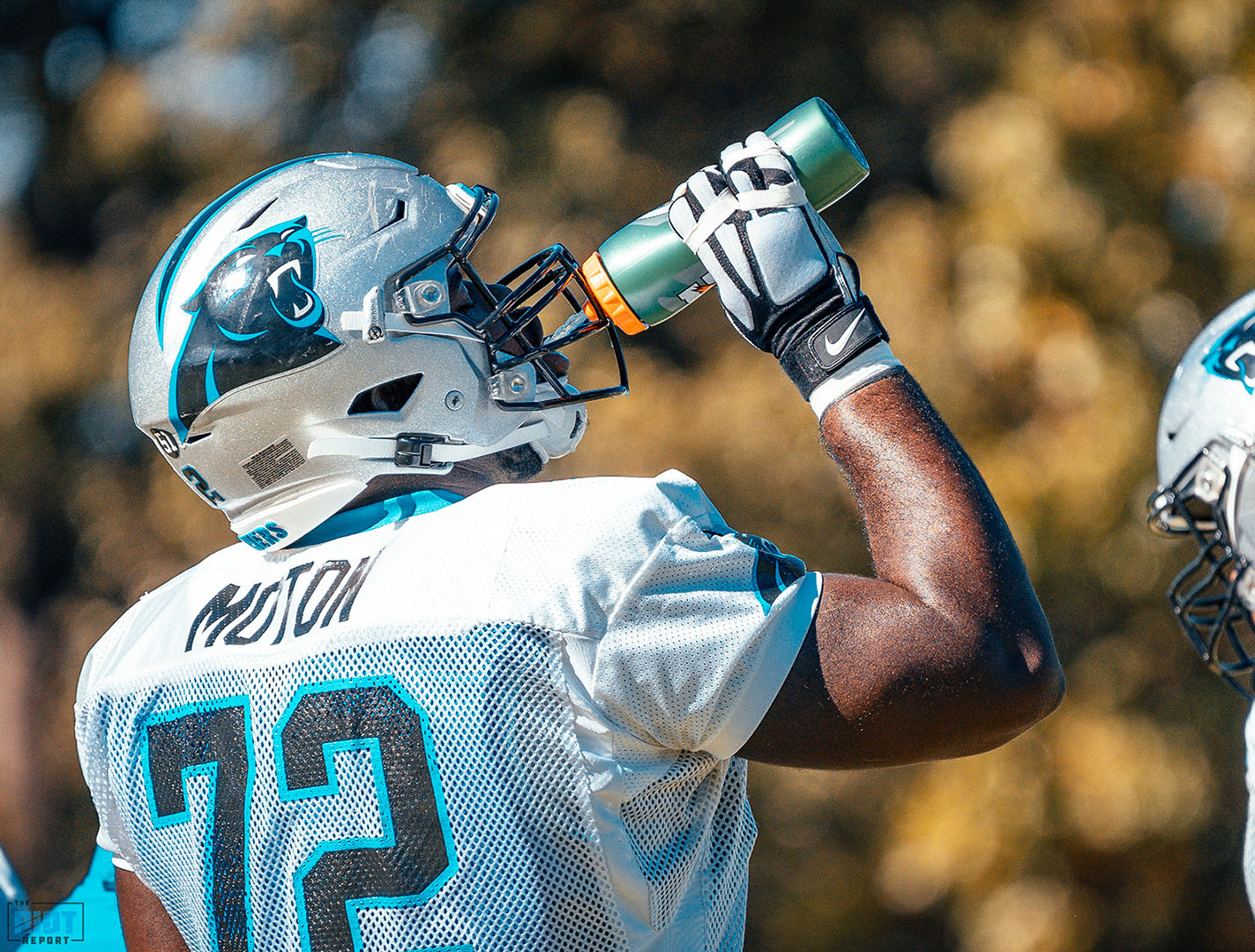 Moton is an above average starting right tackle in the NFL, and while he has ultimately struggled against top tier pass rushers, he is consistent in what he is able to do and offers a level of stability on that side of the line. The Panthers should want to re-sign him.
However, there is a chance that his market is significantly bigger than his play really justifies, and if Spotrac's contract projection of 4 years and $66m is accurate, I think the Panthers need to let him walk. Moton is a good NFL offensive lineman and the Panthers should be willing to pay him accordingly, but throwing elite money at a good player is an easy way to cap hell. Moton is like Shaq Thompson – a good player who is not necessarily the cornerstone of a unit but will likely get paid like one.
Maybe Moton's market value ends up not being quite so hot, and maybe the Panthers are able to bring him back on a sizable but not enormous deal, but the odds of him being in Carolina next season seem less than even. The fact that the team hasn't had extension talks with him already makes it appear that they agree.
Michael Schofield and Tyler Larsen: Let Walk
Michael Schofield really struggled in the playing time he got early in the season and while there is some chance he gets a contract as a camp body who could make the roster if there is an injury crisis or the cards just don't fall the right way in free agency and the draft, he is not somebody there should be a real desire to have as part of the retool going forward.
He does offer some position flexibility but has struggled at both so far in his career and ultimately probably just lacks the athleticism to ever become a reliable NFL piece. Larsen has struggled similarly when he has seen the field in recent seasons, and while he has been able to survive due to lack of other starting options, if the Panthers do bring Reed back as a backup, that likely makes Larsen expendable.
Trenton Scott and Sam Tecklenburg: Probably Re-signed, At Least For Camp
I don't think the Panthers should plan on having either player around as a key piece of the rebuild going forward, but as neither are full UFAs, they should both be very cheap to bring back – while both likely will face battles in camp to make the roster, they at least offer a solid and affordable baseline to try to improve upon during the rest of the offseason.
With so many pending free agents on the offensive line, the Panthers really can't afford to let bodies walk and find themselves chasing the position either in the draft or with UDFAs – both of these players can at least offer that level of insurance.