Even before the beginning of Carolina Panthers OTAs on Monday, there has been a considerable difference in the atmosphere surrounding the team from a few short years ago.
At the end of the 2019 season, many of the players who had been the team's greatest leaders and strongest personalities on its mid-2010s teams cleaned out their lockers and left town. And in the years that followed, there were times where it felt like they took their standards – specifically, a mentality and expectation of winning – with them.
With former stalwarts like Cam Newton, Luke Kuechly, Greg Olsen and others out of the picture, those younger players left behind had little choice but to try to figure things out for themselves, and to discover what it takes to be winning NFL players and a team capable of winning week-in and week-out.
It has not been an easy process, as it's been one spurred by the sting of losing. But with a new head coach and a new quarterback both stepping into the most forward-facing leadership roles, the foundation and standards of a new era of Panthers football have been established for them to build off of.
The most obvious and vocal leaders have emerged on the defensive side of the ball, with Brian Burns, Jeremy Chinn, Derrick Brown and Donte Jackson complementing the experience and perspective of Shaq Thompson. On offense, Taylor Moton has become one of the most trusted Panthers players as a fixture on the offensive line since 2017.
Of that group, only Thompson and Moton have ever been to the playoffs or been a part of a winning team. Most, like Chinn and Brown, had no overlap with former leaders and franchise greats like Kuechly, Olsen, Thomas Davis, Ryan Kalil and more.
While this change in leadership and move towards a much more youth-focused roster certainly hasn't so far resulting in a huge amount of winning, the second half of the 2022 season marked a change in fortunes with a 5-4 record from November onwards, unlikely contention for a division title (albeit in a very weak NFC South), and a major step in the coming of age of Carolina's core.
A group that their new head coach believes is ready to win.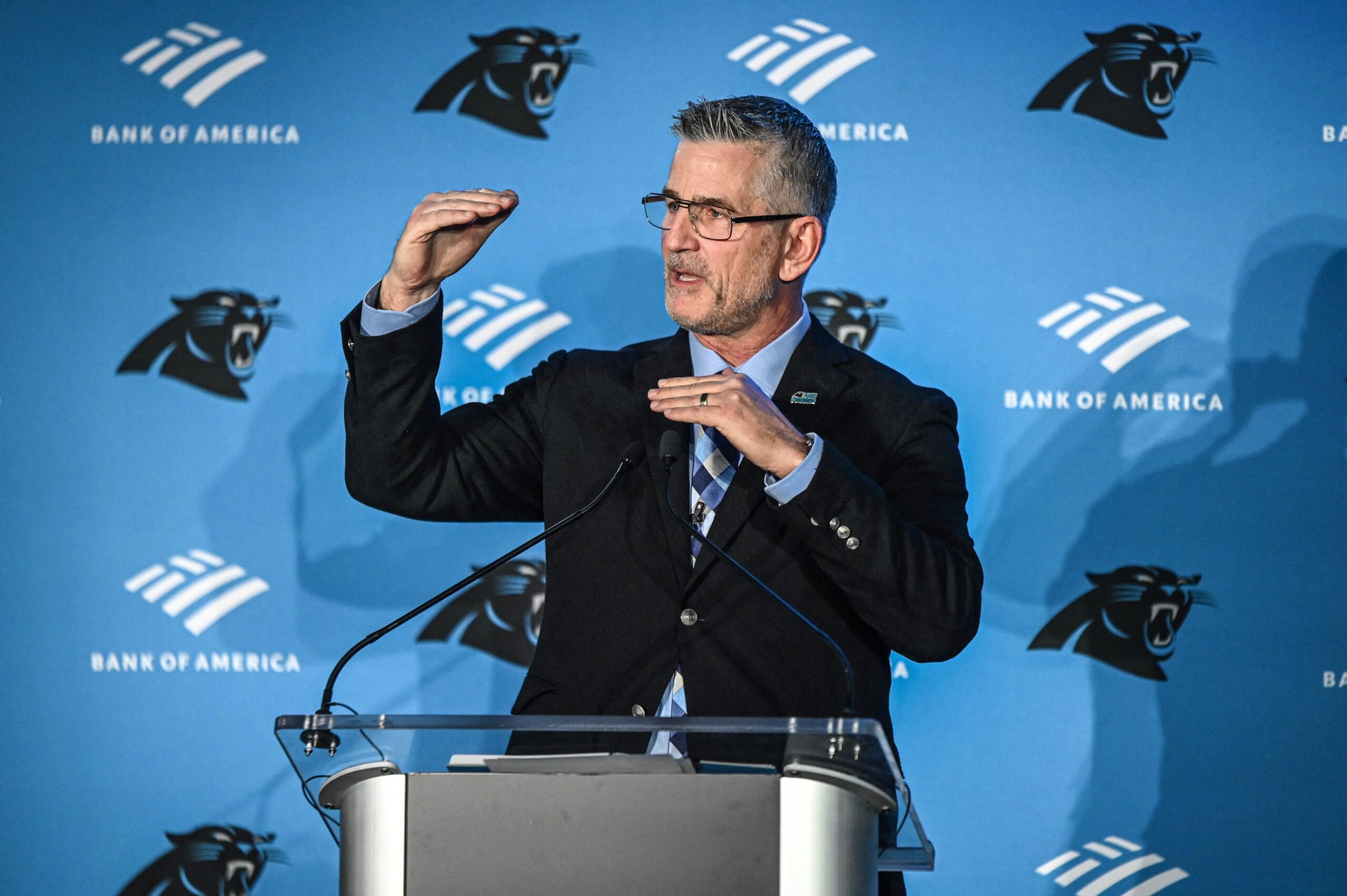 "I think they're ready, and I think that's what they and we need to prove," said Reich. "The guys that I've talked to here, the last couple of years … Listen, this is a crazy league, there's a lot of reasons for a lot of things, so I'm not saying it's any one thing. But sometimes, you just need to have that moment where you're just like 'enough is enough, we're gonna start winning.' And that's the mentality, the attitude that we want."
Central to that mentality has been the emergence of Brian Burns, the last first round draft pick of the Ron Rivera era of Panthers football and now a two-time Pro Bowler, as one of the team's strongest and most obvious leaders. In the four seasons he's been in Carolina, Burns has been a part of winning in fits, starts, and short bursts: A 5-3 start to the 2019 season, a 3-0 start to 2021, and last year's improved second half under the direction of interim head coach Steve Wilks.
Teasing as those may have been, being a part of some winning football has surely influenced Burns, as has having gotten to play with former captains like Kuechly and Kawann Short. In Reich's first months on the job, the strength, quality, and style of Burns' leadership has become clear – As it was on Monday, when Burns was engaged and involved at practice as he continues to recover from offseason ankle surgery.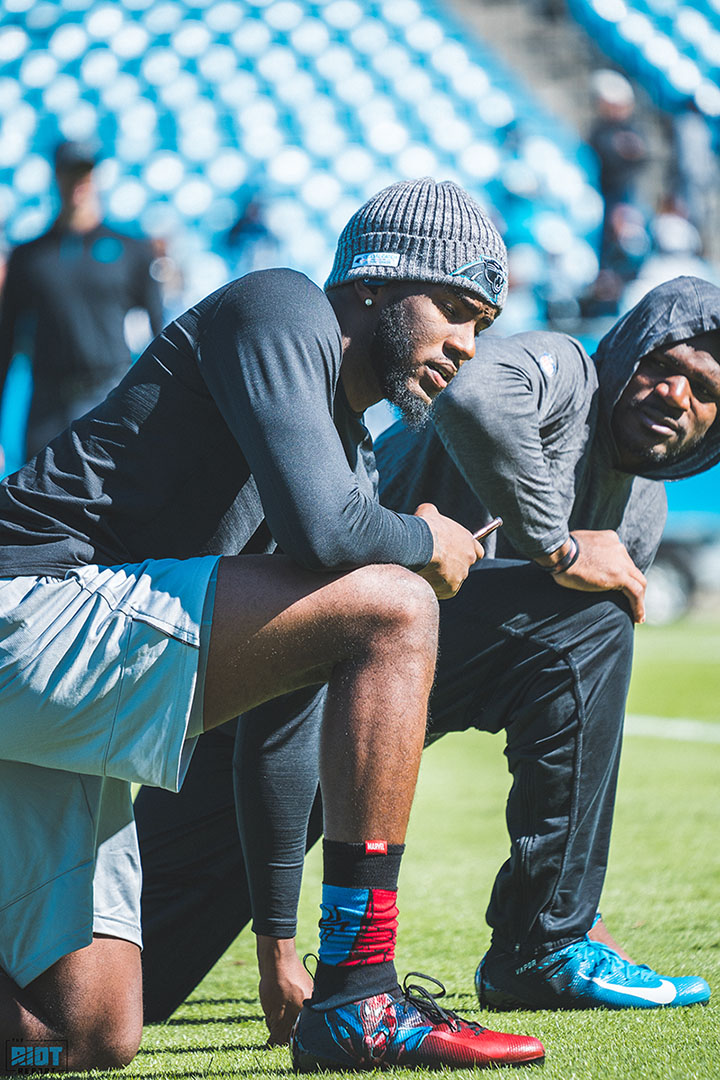 "I didn't realize what a stud leader he is. That's what I feel from the guy," said Reich. "Yeah, he's vocal and he's a very good communicator and all that stuff, but he's not gonna say a ton – But you feel his presence. You feel his presence even as he's injured when he's out on the field, how he is with the guys. (I'm) really happy about that."
That certainly makes the job of rookie quarterback Bryce Young that much easier.  In certain situations, it could be easy for Young – the No. 1-overall pick in the Draft, a star at Alabama, and a player so coveted that the Panthers pulled off a potentially franchise-altering trade up to get him – to be burdened with expectations of being the "savior" of the team and having to shoulder too much of the leadership load too soon.
Yes, Young will likely still be one of the leaders of the Panthers as that responsibility comes with the territory of playing quarterback. But, instead of having to completely lift Carolina out of the doldrums, Young is entering a situation where a standard of effort and success has slowly but surely been established by strong willed and still young players.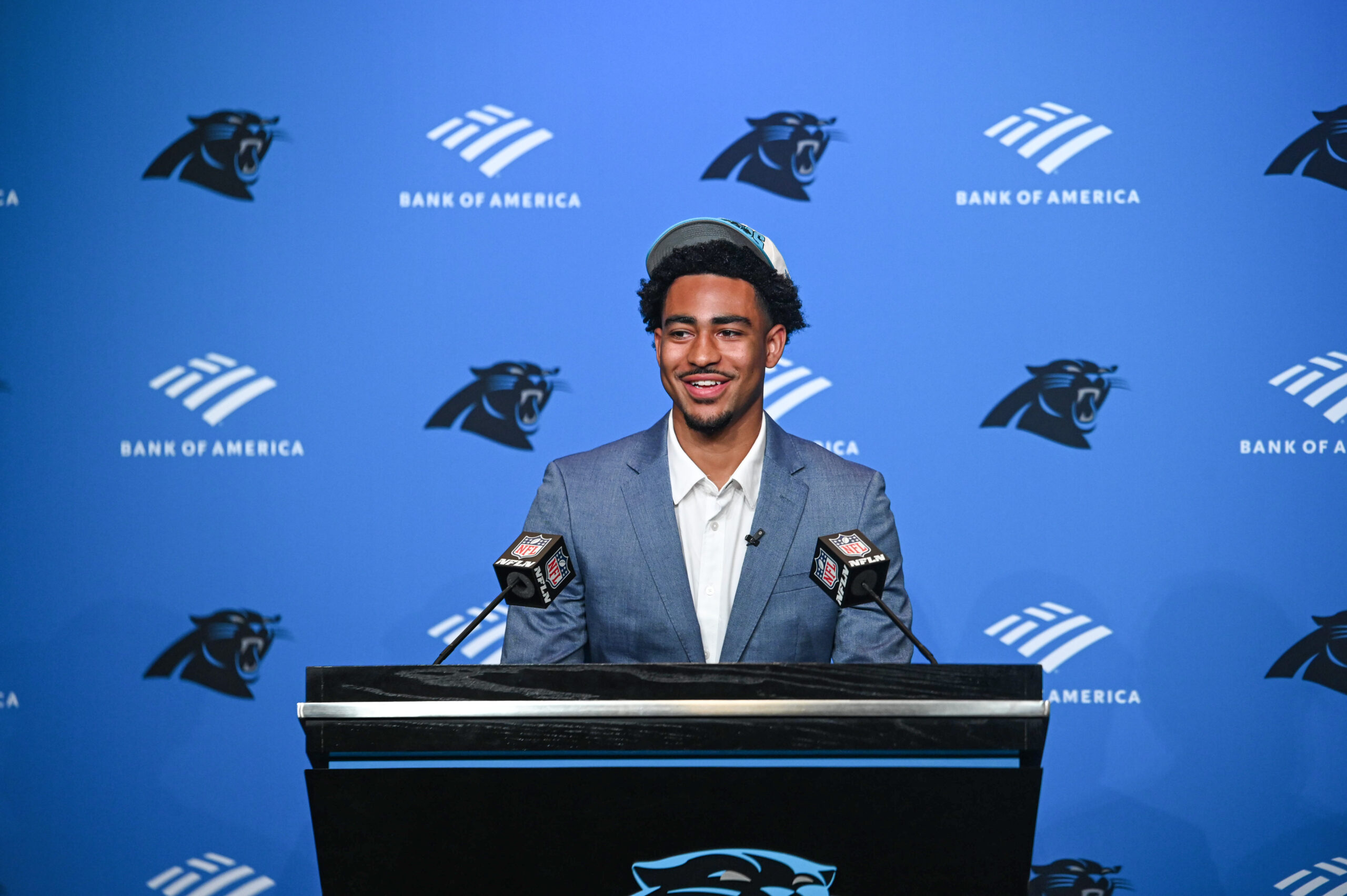 "There's that core of young leaders that set the tone, and really that speaks for itself. Me coming into it and embracing the culture, really that's all I had to do," said Young. "It's something that permeates throughout the entire locker room, and they laid the foundation and the groundwork to do so. So for me, it was easy. It's what it is here – You have to fit in, and for me trying to do everything that I can earn the trust and earn the respect of my teammates to get into position to hopefully continue to push that forward and elevate it.
"But for right now where I'm at, it's easy to fall into that culture. And they specifically have been great to me and have challenged me and all the rookies to live up to that standard and take it day by day with that."
A fortunate few players in the National Football League are able to enter winning situations to start their careers and never experience anything but winning. However, there are many more players that have to first suffer through years of losing, get fed up, and realize that the first step towards winning is to stop doing the things that make them lose.
If the end of the 2022 season is any indication, the Carolina Panthers have already started that process. But the grade that this team is looking to climb is much steeper, and a 7-10 record last year shows that the stumbling blocks are still there.
In order for the Panthers' ambitions to be realized, it's up to the locker room and its new generation of leaders to commit themselves to what it takes to have a winning mentality, an expectation of success, and a standard of excellence. Those things have all been present in Carolina before, but the franchise has gone through a difficult process of realizing that the last players to have set that – Newton, Kuechly, Olsen, Davis, etc. – aren't walking through the door.
The good news is, Brian Burns and Derrick Brown, Jeremy Chinn and Donte Jackson, Taylor Moton – and even Bryce Young – are walking through the door. And the feel around the Carolina Panthers is that this is a group that sees a way forward to the next level and now knows what it takes to get there.
"Part of what it takes is those young players, those young studs being leaders on the field and in the locker room," said Reich. "That's what we'll look for."
(Top photo via Kenny Robinson/Carolina Panthers)