For the Carolina Panthers, this weekend's game is one that is deeply steeped in their own history.
Their opponent, the Jacksonville Jaguars, entered the league alongside them in 1995 and were the first team that they ever played against in that year's Hall of Fame Game. At halftime on Sunday, four of the franchise's greatest players ever – Steve Smith, Jake Delhomme, Jordan Gross, and Wesley Walls – will be forever enshrined into the team's newly-expanded Hall of Honor. And as the Panthers' history is celebrated, there is something historic at stake for a man who may one day be in the Hall of Honor himself.
With the Panthers' Week 4 victory over the Houston Texans, head coach Ron Rivera earned the 73rd victory of his career in Carolina, tying him for the most ever for a Panthers head coach. With his 74th victory – which could come as early as this weekend – he will officially surpass John Fox and become the winningest head coach in the history of the franchise.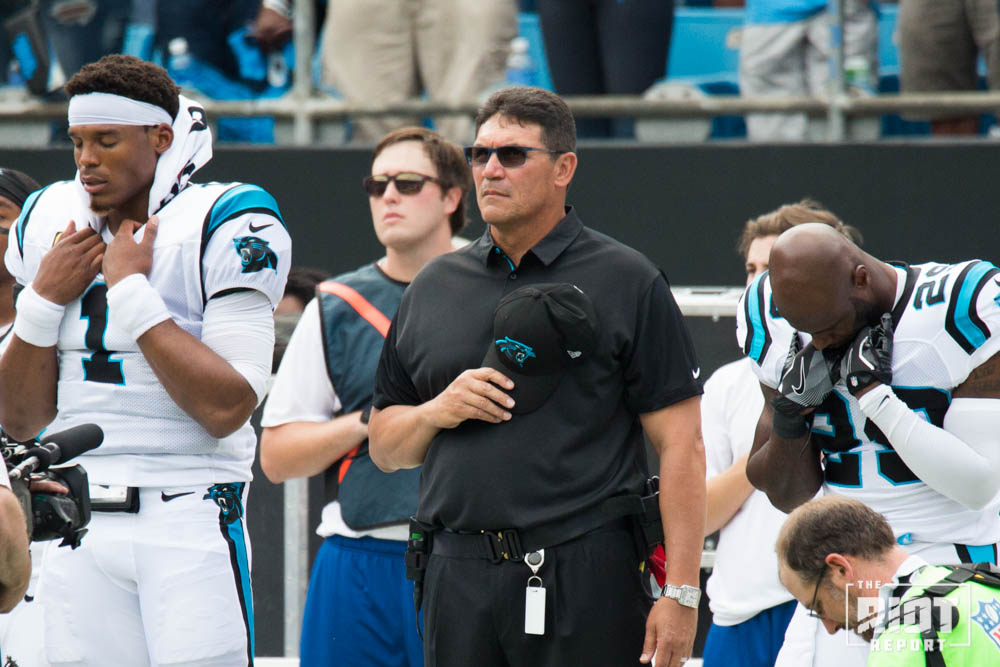 Rivera's milestone, in no small way, is a significant one: in an industry where franchises' ambitions are regularly foiled by internal discord, impulsive and impatient ownership and all manner of things that can wreck a football team, very few head coaches get the chance to become winners, let alone build a legacy for themselves.
In his ninth season as head coach of the Panthers, Rivera is an extreme outlier as the seventh-longest tenured coach in the league: of the 32 teams in the league, 19 have hired a new head coach since the end of the 2016 season. 14 of those head coaches were hired in the past two seasons. During that timespan, eight head coaches – 25 percent of coaches across the league – were fired after three seasons or less in their positions.
In far outlasting many of his contemporaries, Rivera has been able to reap the rewards of becoming a respected head coach. Around the league, his reputation is that of a great coach whose teams are always prepared and always a force. In the media, his moniker of "Riverboat Ron" makes his name and supposed coaching style noticeable to anyone with even a surface-level understanding of Panthers football. And in the Carolinas, he is a valued member of the community – and will be long after he no longer wears a headset.
And in the halls of Bank of America Stadium, he has won many advocates and confidants.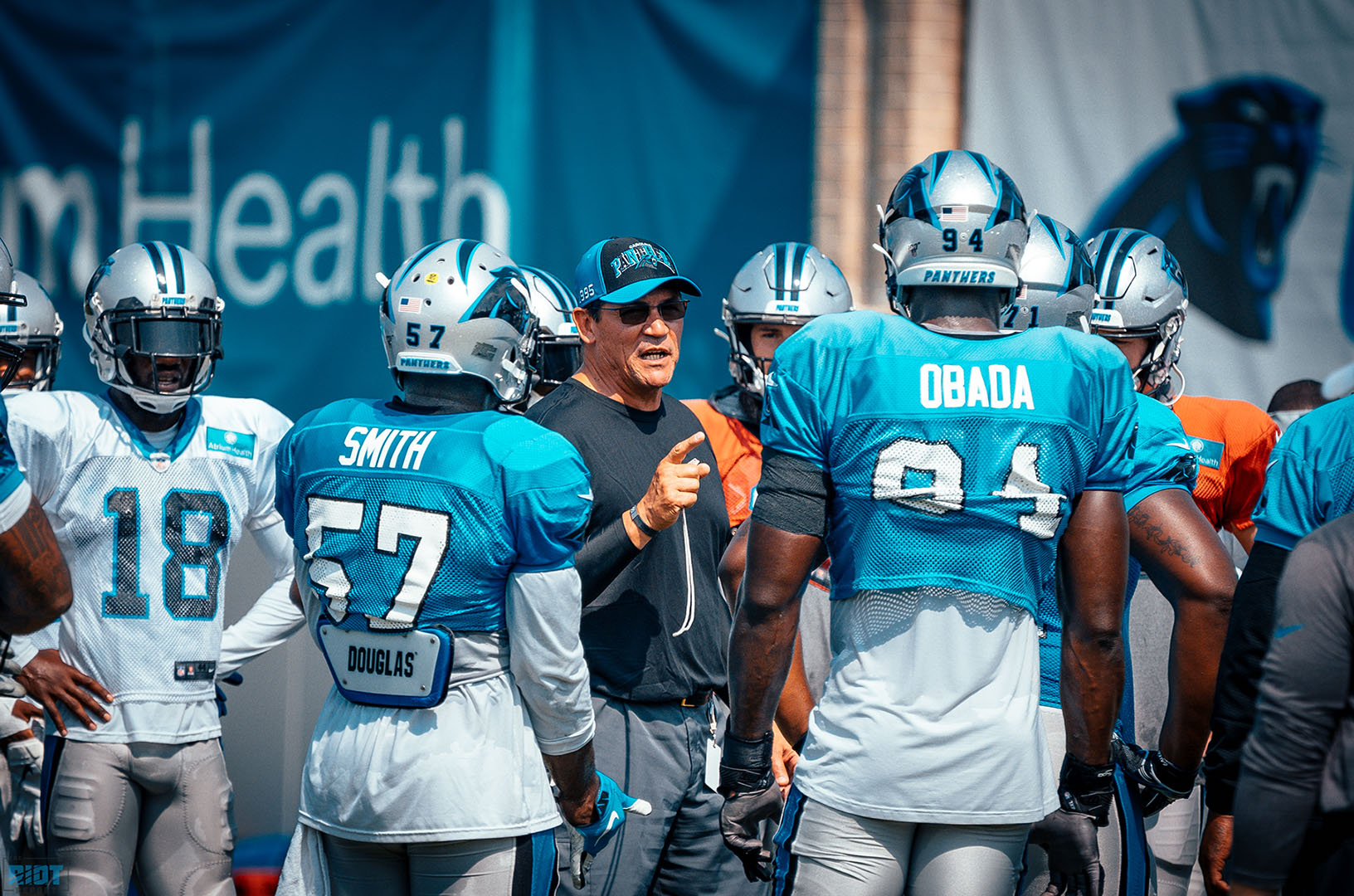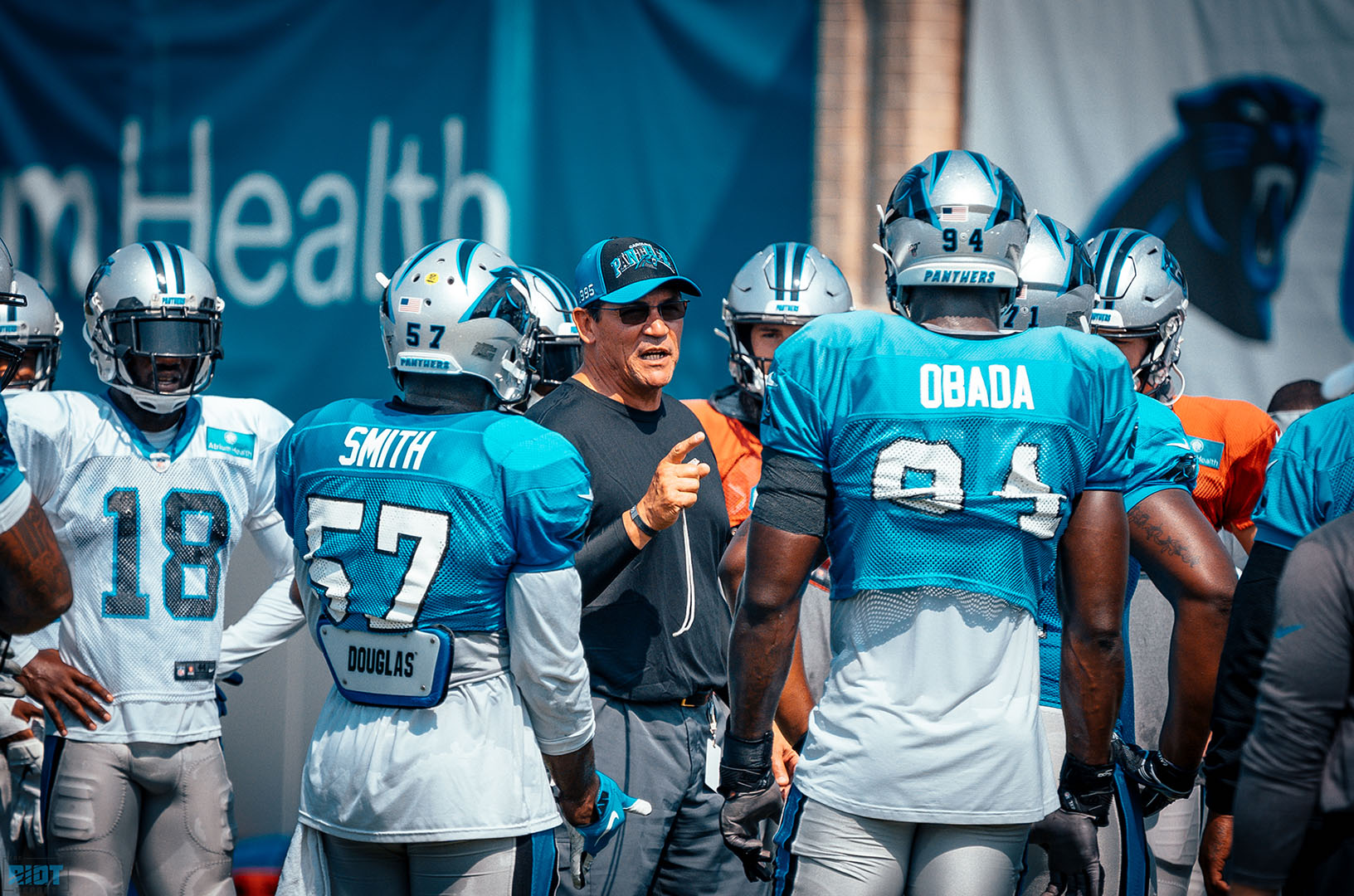 "I just hope people appreciate him for what he's done for as long as he's done it," Greg Olsen, who has been with Rivera for all nine of his seasons in Carolina, told The Riot Report. "In today's day and age, there's not a lot of coaches coaching nine years in one spot. Turnover, the lack of patience in the NFL is pretty well-documented. And for him to be in one organization, to deal with some of the roster changes, some of the adversity that we've dealt with, to weather some of the storms – over the years, we've had some rough stretches, but we've had a lot of really good stretches.
"But a lot of coaches let those bad times just crush them and it's the end – they can never get it right. And just when you think [the Panthers] are down, we rally. And that's really a testament to him, his leadership, and his style of coaching."
"He's obviously done a great job here through the entire time," said offensive coordinator Norv Turner, who hired Rivera as his defensive coordinator while he was the head coach of the San Diego Chargers. "Ron's an outstanding football coach and I look at what they did during that stretch to get all those wins with Cam Newton – it's remarkable. Because if you're a really good head coach like Ron is, and you get an elite quarterback like Cam, you have a chance to have longevity."
"Ron came here with a long-term vision and a plan. And we have worked – and he has worked – to pursue that plan," said defensive coordinator Eric Washington, who first worked with Rivera as an intern on the Chicago Bears before becoming part of his original Carolina coaching staff. "We saw evidence, and we had to have faith that that plan was the right plan when things didn't exactly go the way that we wanted it to go. But he has been consistent with what he has communicated to this football team – our coaching staff, the players, and the ones that have come and gone.
"He's been consistent with that message. And when you have clarity of message, you have a chance to attain production. And then, to attain the kind of longevity that he's had here in Carolina."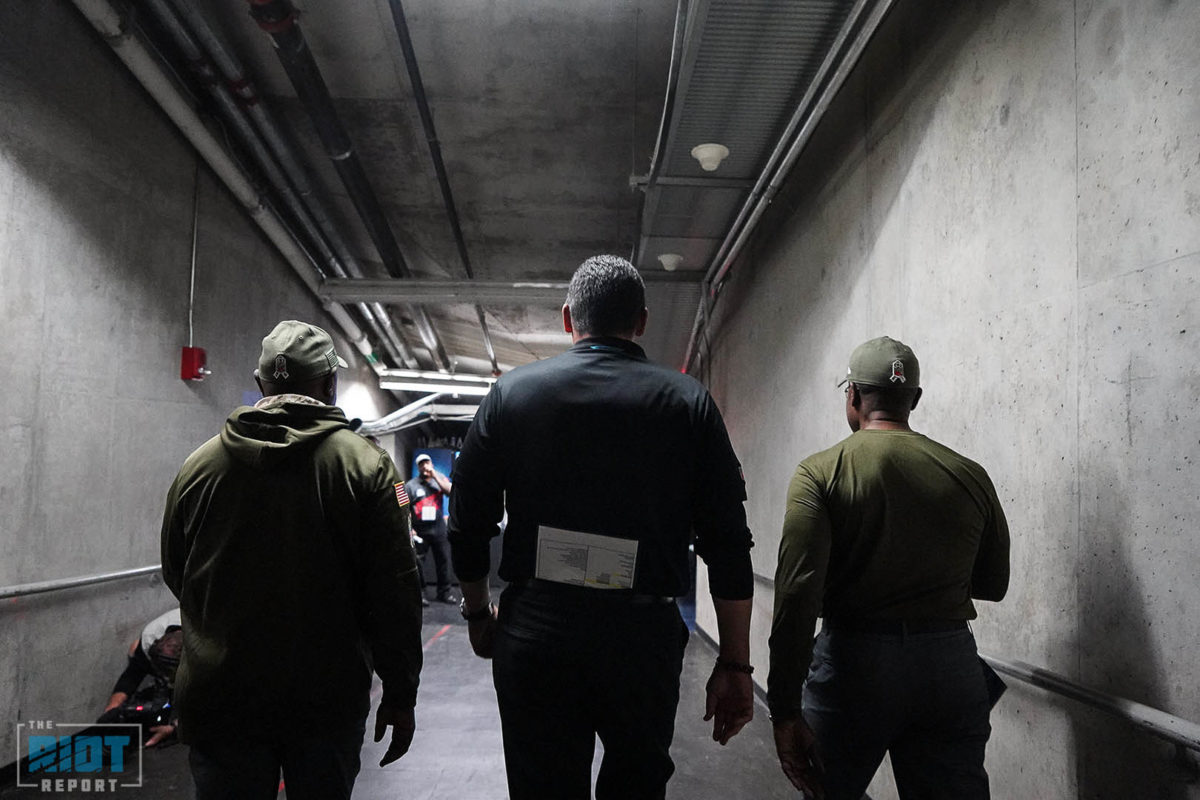 One more victory means that Ron Rivera officially becomes the Gold Standard for Panthers coaching and secures his legacy for a long time to come – at least in Carolina. It also goes a long way towards helping the Panthers' season along, as well as the sort of goodwill that keeps head coaches in good graces and out of the discussion when doom seems imminent, creeping around the corner of every loss – as Rivera's has been since the Panthers' collapse last season.
And, at least publicly, it's not something Rivera is overtly thinking about as he prepares his team for Jacksonville.
"It just means I've been very fortunate to be here for awhile," said Rivera of his impending milestone. "We've had some really good teams, and I've just been real fortunate. To get the opportunity here, to be able to stay here, to have the guys that have played for us – to be around them as long as we have."
"Hopefully we can do that for several more years."
Whenever Ron Rivera becomes the winningest coach in Panthers history, it will be an accomplishment worth commemorating and worth celebrating. But in the anticipation of that next victory, there's something that dampens the mood. Something that doesn't make it feel like it should.
Something missing.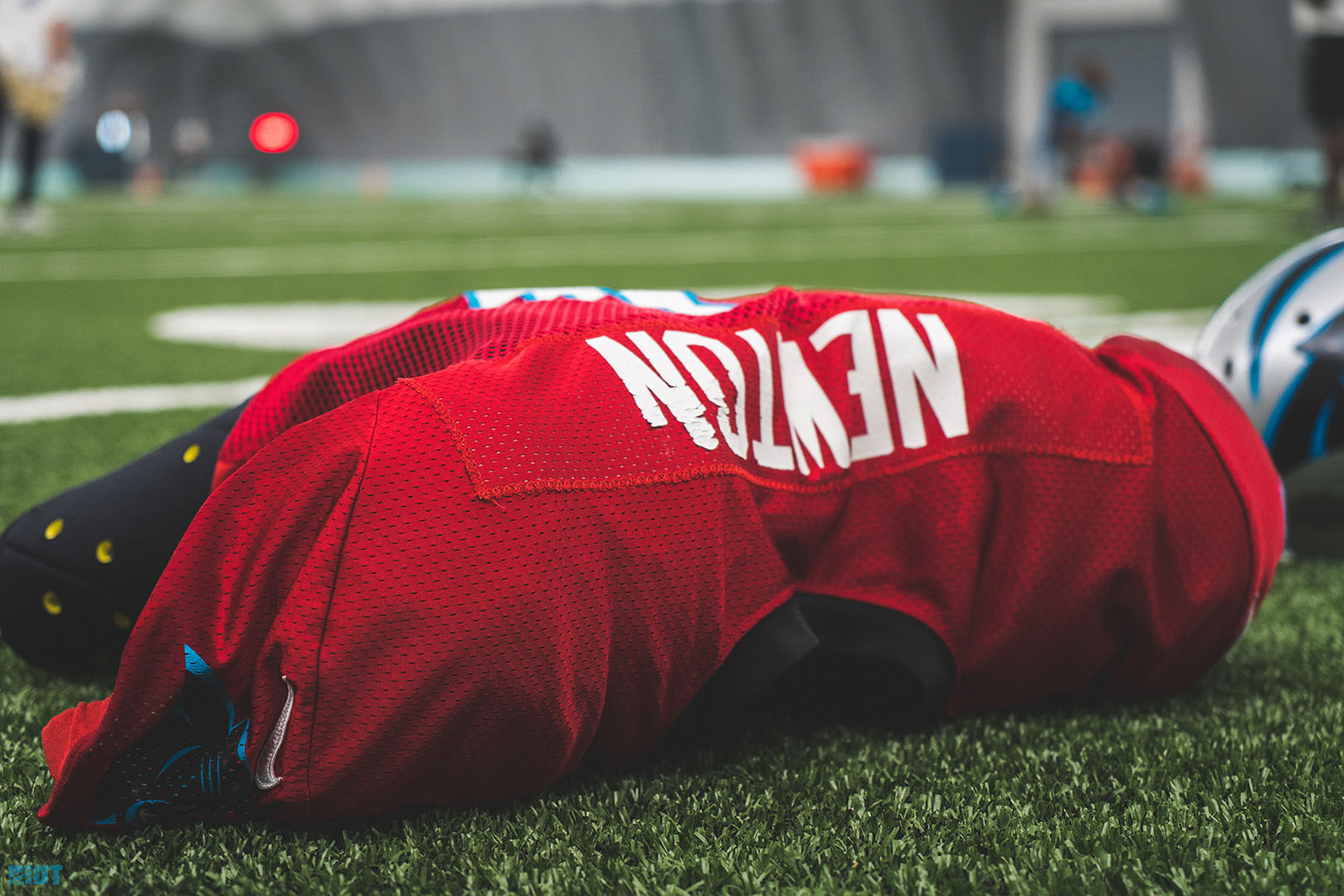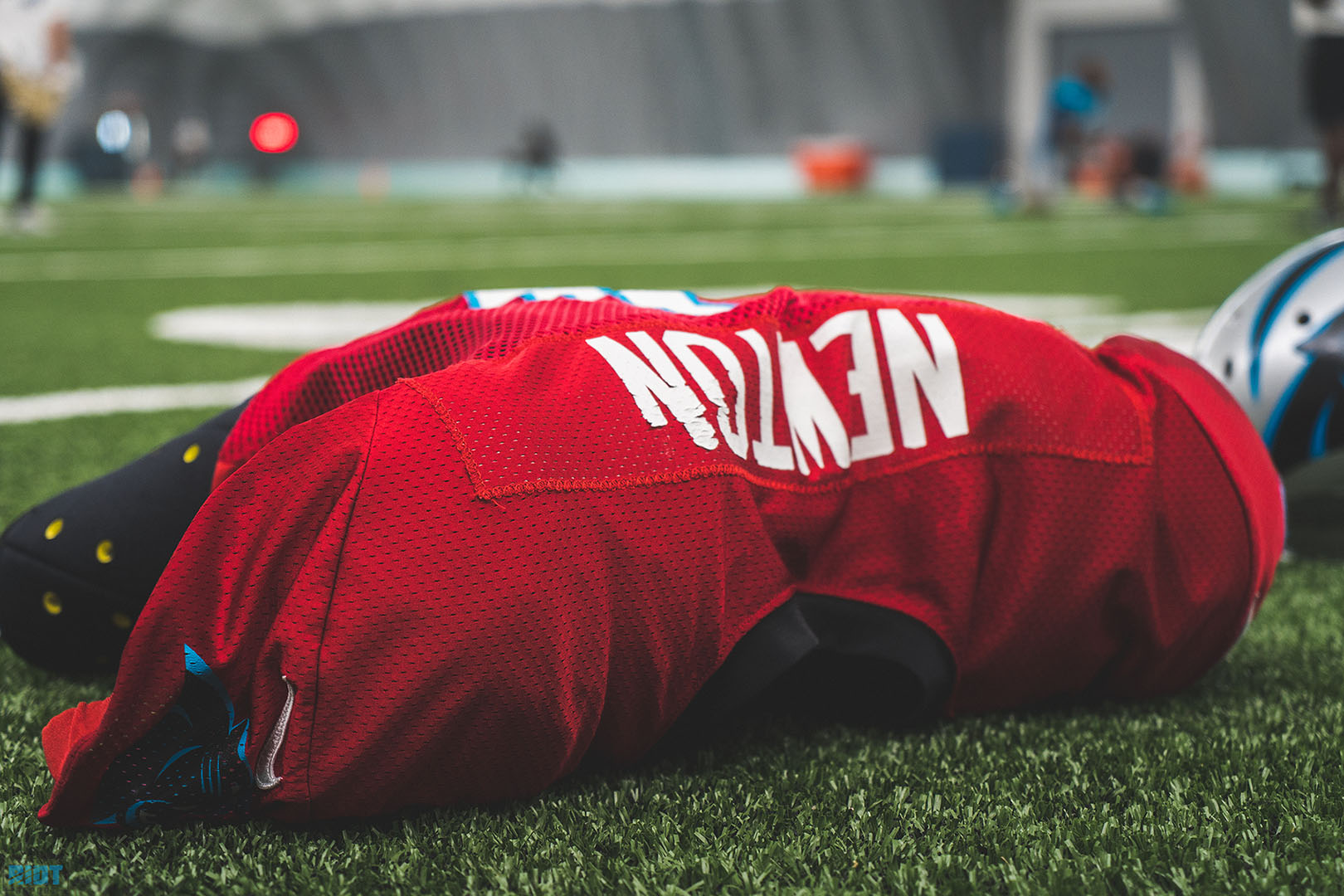 The success of a head coach – and the success of a quarterback – does not happen in a vacuum. The very best quarterbacks enjoy a symbiotic relationship with their head coaches, and vice versa. The story of Bill Walsh cannot be told without Joe Montana. There isn't a legend of Bill Belichick without the legend of Tom Brady. The legacies of Eli Manning and Tom Coughlin are inseparable from one another.
And so on and so forth.
Having both come to the Panthers in 2011 – and Rivera having advocated for him before he was even a member of the team – Cam Newton and Ron Rivera's symbiotic relationship is a special one. Rivera has overseen Newton's greatest triumphs and has also seen him grow and mature into the man and professional he is now. When Rivera hasn't called a perfect game, or when the Panthers needed something extra to prevail against a tough opponent, he has been able to rely on Newton to make the end result right – and at times has been left in awe of the result he is given. As Newton has reaped the rewards of the Panthers' success, so too has Rivera: when Newton was named NFL MVP in 2015, Rivera was named the league's Coach of the Year.
If Rivera's 74th win does indeed come this weekend, it will be without Newton – who will miss his third-straight game with a Lisfranc injury – as his quarterback. Although the Panthers' historic success without Newton is a testament to Rivera's coaching (the Panthers are now 5-2 in games Newton has missed with injury), there is a void in the Panthers' victories without Newton there.
A void that Rivera himself has felt.
When asked last week if it was strange not having Newton by his side for the National Anthem the past two weeks, Rivera was direct in his answer: "Yeah. It has been. Because [it's been] nine seasons – it's just one of those things."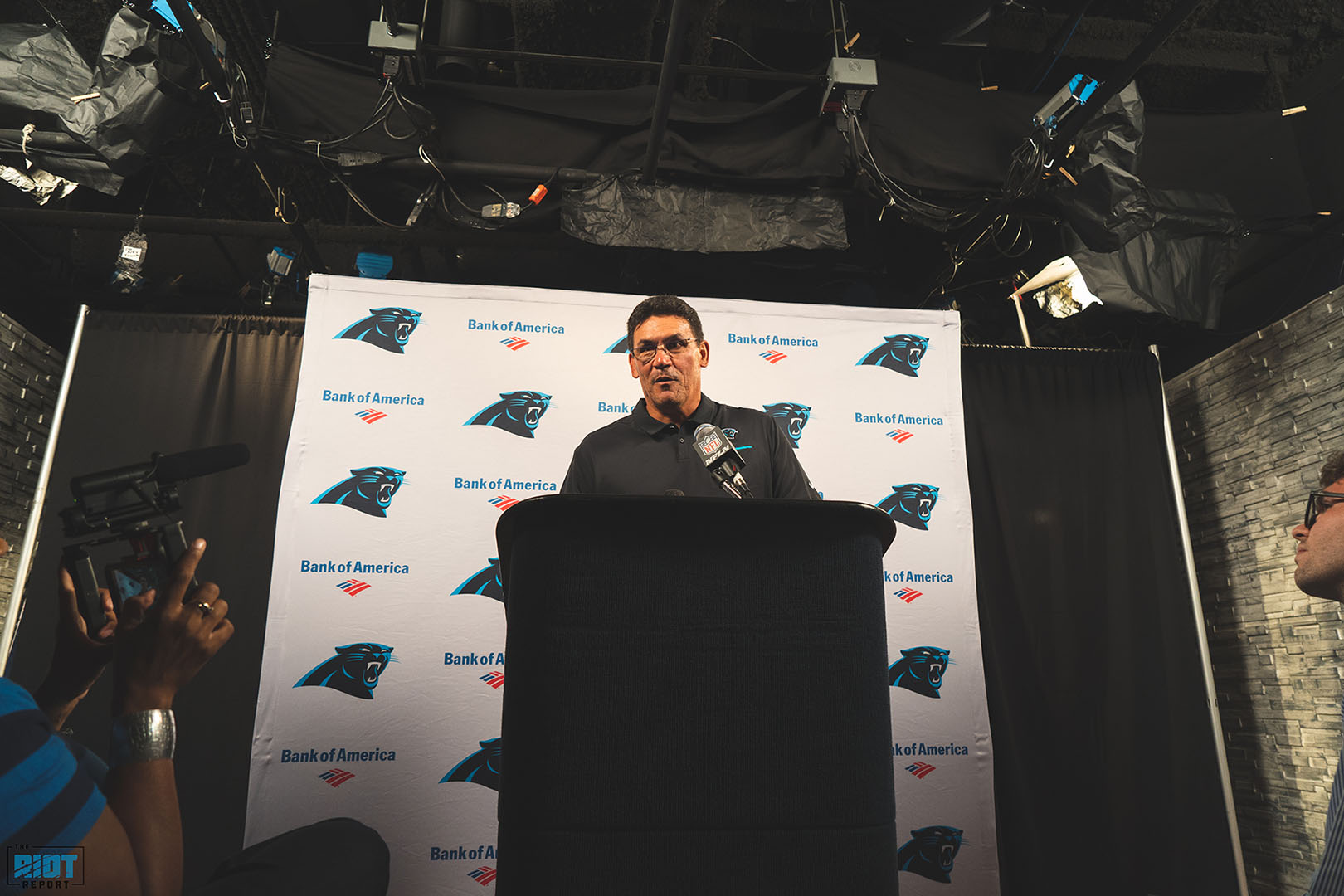 Like any quarterback and head coach pairing that enjoy a long and successful partnership, the legacies of Cam Newton and Ron Rivera are forever intertwined.
Someday down the road, when the stories of the Panthers teams of the 2010s are recounted and passed along to the next generation, the two will be discussed in direct relation to one another: It will be told that Newton led the Panthers to glory with a talent and personality at quarterback incomparable to any the NFL had ever seen, and that he had a coach in Rivera that gave him the structure necessary to thrive – while also knowing to let his quarterback be himself and play the game his way.
If Ron Rivera indeed becomes the Panthers' winningest coach ever this weekend, it will be thanks to some of his greatest strengths as a coach: a defense he has morphed into one of the NFL's best, a backup quarterback his staff has found and believes in, and a locker room that has risen to the task of carrying on and winning games without their leader. If Sunday's game ends in a Carolina victory, it will be them who send their coach into the record books and further towards his ultimate legacy.
It will be a great day and a great moment for the Carolina Panthers. But without it coming by way of Cam Newton, it won't feel exactly right.