In any other season, the Panthers would have four preseason games to help determine who the best 53 players on their roster are. In any other season, most players would be holdovers from last year. In any other season, there would have been OTAs, minicamp and a full suite of offseason activities since March to help a new coaching staff decide how to fill out their roster. But due to COVID-19, head coach Matt Rhule had to rely on individual practices and scrimmages to make the call – this is not like any other season.
In a year like no other, the Panthers will now have to make difficult decisions about their roster.
"I think we are pretty close," Rhule said. "Any potential injury, any potential opportunity can have a ripple effect and throw a lot of things [out of] balance. I think our team has done a nice job, guys have battled. There's a couple of guys, several guys that's fighting for different opportunities and different roles. I think, for the most part, we have a good feel for what our team is."
"We are just trying to solidify a couple of final things."
All 32 NFL teams must cut their rosters from 80 players to 53 by 4p Saturday. On Sunday, practice squads will be filled out – and then Monday, prep for the Raiders will begin.
Below is the list of Panthers cuts and other transactions now that the team has made them official.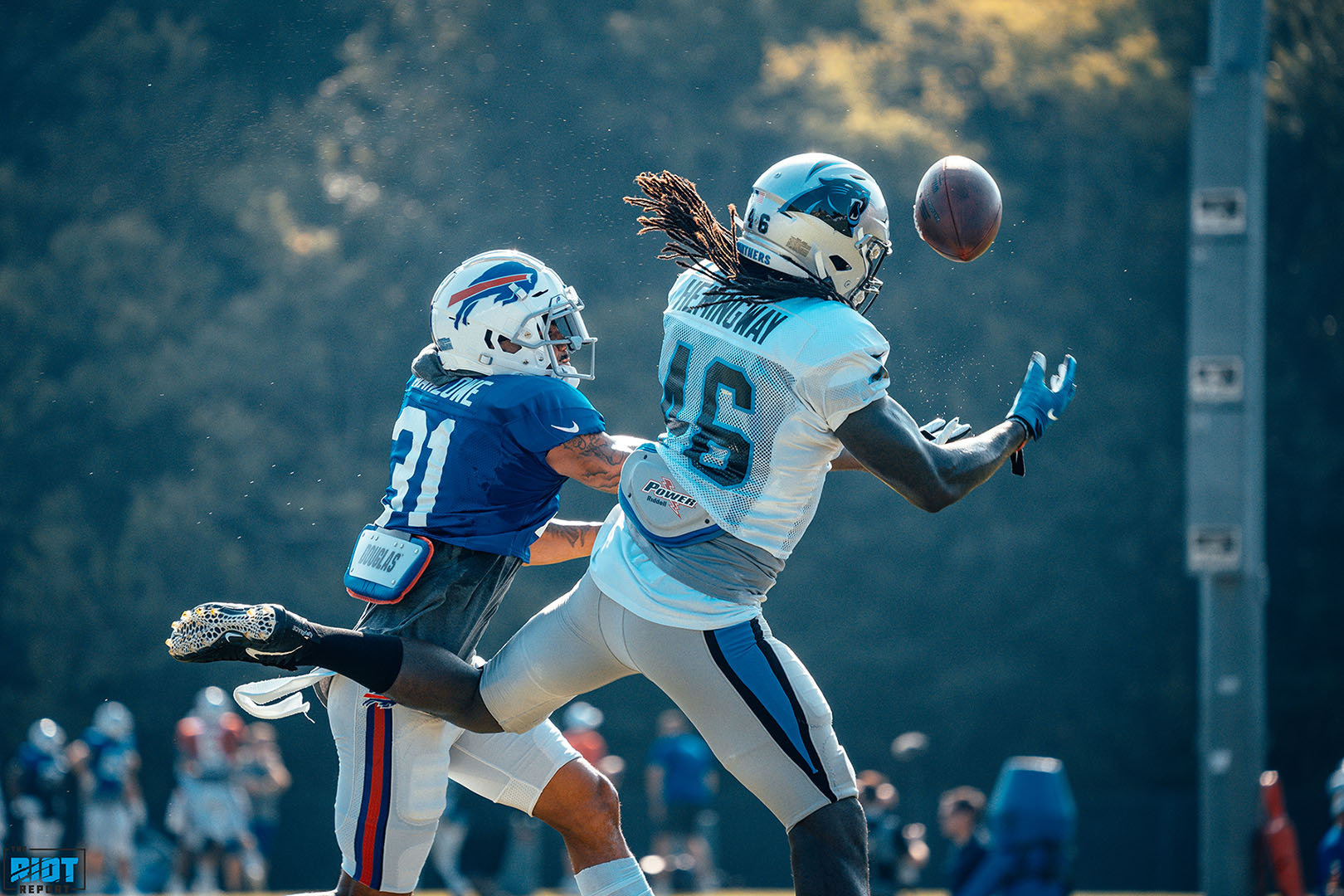 DT Myles Adams
DB Quin Blanding
RB Reggie Bonnafon
OT Branden Bowen
DT Woodrow Hamilton
DT Bruce Hector
OG Mike Horton
DB Jameson Houston
WR Ishmael Hyman
DB Natrell Jamerson
DE Jalen Jelks
LB Jordan Kunaszyk
DE Austin Larkin
WR Marken Michel
OT Aaron Monterio
LB James Onwualu
LB Chris Orr
WR Cam Phillips
TE Giovanni Ricci
WR Darrell Stewart
C Sam Tecklenburg
TE Colin Thompson
K/P Kaare Vedvik
DB T.J. Green
TE Temarrick Hemingway