On a normal week, the day after a Panthers victory is a short day – the team comes in to watch film of the previous day's game, have a couple of meetings, maybe some treatment and they're on their way out the door by the early afternoon.
That's on a normal week.
But with the 5-2-1 Steelers looming on Thursday night in front of a national audience, the Panthers are pushing everything forward – that means watching the tape of their 42-28 win over Tampa Bay, finding the teachable moments, creating a game plan and instilling it to the players – all by the time their first meeting begins at 2p on Monday.
"Getting in early, [that's] typical for all of us as coaches," said Ron Rivera about the difference between this Monday and a normal Monday. "[We're] having to get through the game tape as quickly as possible and try to find the mistakes, get those things ready to be corrected when we get a chance to see our guys – but getting on to Pittsburgh right now [and] having a chance to watch them on tape a little bit – knowing that we're trying to formulate a game plan and get ready for our meeting."
For the coaches, it's all about mental preparation; they've already been looking, at least in some sense, at the Steelers when they've had free time earlier in the season to get ready for a week in which they have only two days to prepare – don't forget they have to travel on Wednesday – as opposed to the five or six days they get on a normal week.
Not to mention the Steelers play a 3-4 defense and most teams, including the Buccaneers, employ the 4-3.
Luckily, the team's travel schedule has been kind this season; the furthest west the Panthers travel is New Orleans in Week 17 and they'll only travel 6,938 miles in 2018 – the fewest of any NFL team and the fewest in franchise history.
"Because of the things that could be potential distractions – being a short week, being a Thursday night game, there's going to be a lot of national attention; we've got to be able to handle that situation and really just stay focused on who we're getting ready to play," said Rivera, adding that while the team will be game planning for Pittsburgh, they'll be looking inward this week to continue to do what the Panthers do well.
"What you want to do is you want to take elements that were carried over and things that you've done in the past few weeks, hone those things up, sharpen them up and get them ready to play with."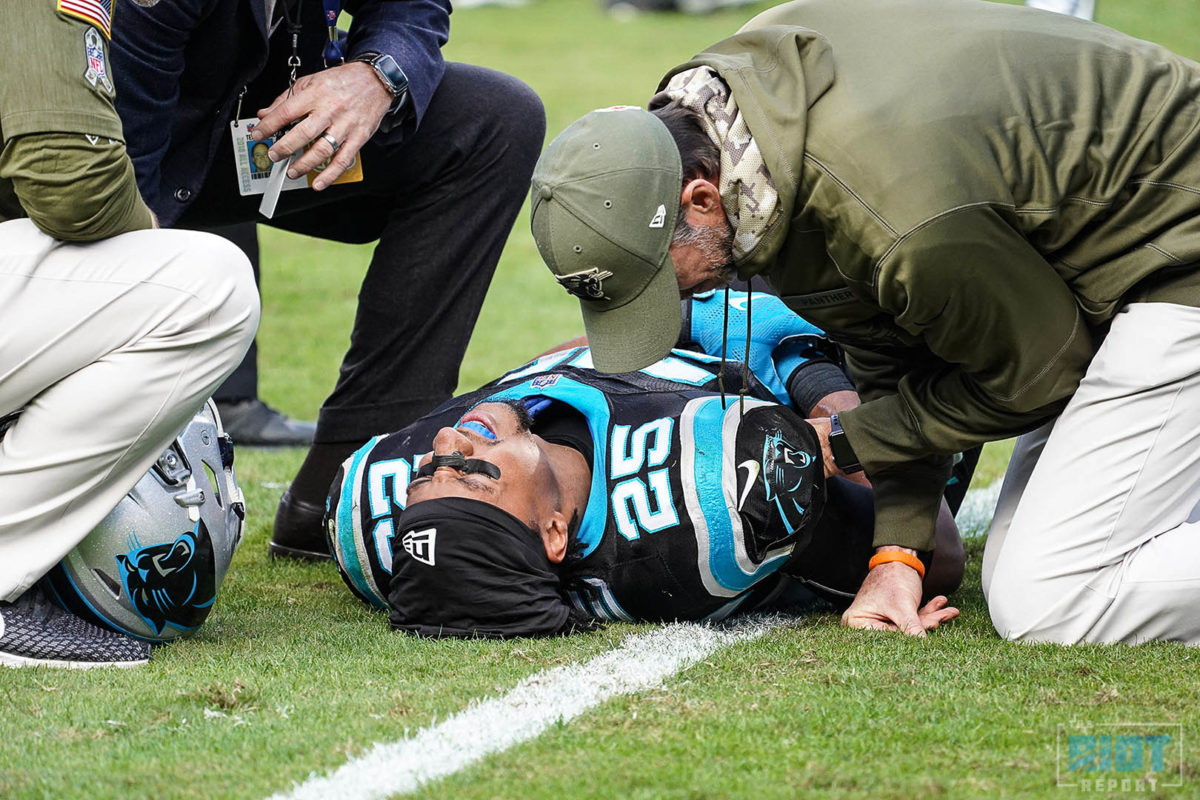 For the players, however, it's about ensuring their bodies are ready – specifically for the veterans. Thomas Davis says at 35 years old, like other veterans, it takes him a little bit of time to recover from games – "ask one of the young cats about feeling fresh on a short week." The Panthers have one of the oldest rosters in the NFL and players like Mike Adams (37) and Julius Peppers (38) are used to getting three days without a practice for their bodies to recover before strapping their helmets back on – this week, they'll be back to work for their single full practice of the week less than 48 hours after the clock hit zeroes on a hard-fought victory over the Bucs.
Cam Newton called last year's Thursday night game against the Eagles one of the most challenging of the year – "your body doesn't have a chance to recover – usually you're peaking over the hump on Thursday on Friday to get prepared for Sunday's game" – the Panthers are hoping to have safety Eric Reid healthy after he sprained his shoulder early in the fourth quarter Sunday, not to mention Torrey Smith, who hasn't played since Week 7 at Philadelphia.
Ryan Kalil, who has already announced that this season will be his last, has a way to battle the short week as the Panthers attempt to get their first win over the Steelers on the road in franchise history and their first win over the Steelers since 1996.
"A lot of ice tubbin," said Kalil with a chuckle. "And then a lot of extra time here [at the stadium] because you don't really get the week to study so we'll be in here late nights watching extra film and try to squeeze a full prep week into two or three days."